Hemp in textiles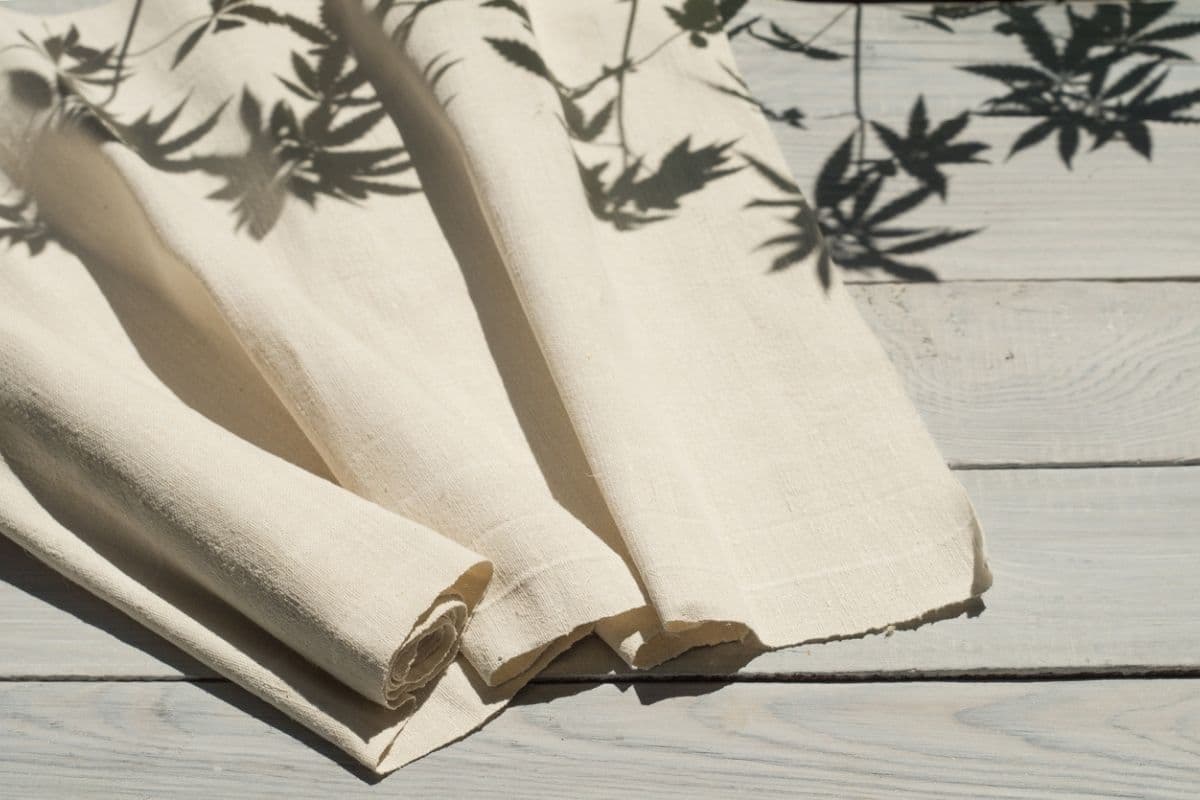 Hemp is making a comeback in clothing
Since the late 1950s and the era of fast-fashion, the trend in ready-to-wear clothing was more towards synthetic materials. However, due to changing attitudes in society, we have recently seen more responsible textiles made from natural fibres come to the fore. Ethical cotton, linen and hemp, are back in favour. A part of the world's population wants to return to a more ecological and sustainable environment, practices and culture. And it has to be said that hemp and its special properties have a lot to offer in this respect. No wonder it is so popular!
It's fibre is not only softer but also warmer than most other textiles. In addition, hemp is effective against moisture and heat. It is also anti-allergenic and antibacterial.
However, it is important to know that making pieces out of hemp requires demanding know-how and mastery of the process, from harvesting to final processing.The steps are numerous, delicate and meticulous. Fortunately, several companies and initiatives are emerging and tend to improve the techniques of working the plant, while maintaining the ancestral know-how. Hemp is slowly but surely making its way into the textile market.
Hard goods and household linen
Hence, hemp can be used for clothing but also in furnishings and small leather goods, for bags and shoes; in household linen for sheets, tea towels and towels or even for sails and boat ropes. Its fibre is as robust as it is strong.
Hemp foods and drinks
Hemp seeds are now considered a superfood. Already used in bird and fish feed, they represent a real nutritional interest even for humans. Also known as "hemp seeds", the essential nutrient content of hemp seeds, makes them a highly prized food with 25% protein, 30% carbohydrates and 15% insoluble fibre but also potassium, magnesium, iron, zinc, calcium and vitamins (provitamin A with strong antioxidant power). They are very high in calories, classified as an oilseed because of their high concentration of fatty acids, omega 3 and 6 type and are perfectly suitable for a vegetarian or vegan diet.
In addition to that, hemp seeds are cheap, even in organic since they are around 4 € for 250 grams and can be bought raw, shelled or even sprouted, depending on the needs. Finally, they are commonly used in bakery or pastry making to embellish cakes, bread and pizza dough. You can find hemp seeds in many ready-made products to which they can add a little crunch. You also have less processed products like hemp oil, butter, flour and protein powder.
On the beverage side, there are infusions, teas and even alcohols made from hemp.
The use of hemp in agriculture
Hemp is greatly useful for bioremediation, which is a process of cleaning up soils by using various natural techniques, both environmentally friendly and beneficial to our health. Indeed, hemp has the capacity to drain all the harmful substances from the soils on which the plants can no longer grow and to evacuate them. In other words, it restores contaminated soil and makes it fertile.
Hemp mulching and bedding
Hemp mulch is used in particular for the natural protection of plantations while enriching the soil, thanks to its minerals. This mulch is obtained following a defibration process that mechanically separates the stalk from the fibre, then called "chenevotte". It is then cleaned before being used in vegetable gardens and yards. The advantages of this organic mulch are that it nourishes, protects and retains soil moisture. As such, water evaporation is reduced and the area stays cool and moist for longer, resulting in savings.
Add to this that its neutral PH is of course soil-friendly and has an excellent lifespan of 18 to 36 months, depending on the weather conditions. And finally, hemp mulches are aesthetically pleasing and are therefore easily incorporated into the design of both outdoor and indoor spaces.
You can also feed livestock with hemp. This is precisely one of its great uses. It is even said to improve the quality of horses' hair as well as their hair and hooves while strengthening their immune system.
Finally, hemp in the form of bedding is very practical as it does not cause dust, is ultra absorbent and non-toxic, so much so that it is what is recommended for small pets like rabbits.
Hemp for health, wellness and beauty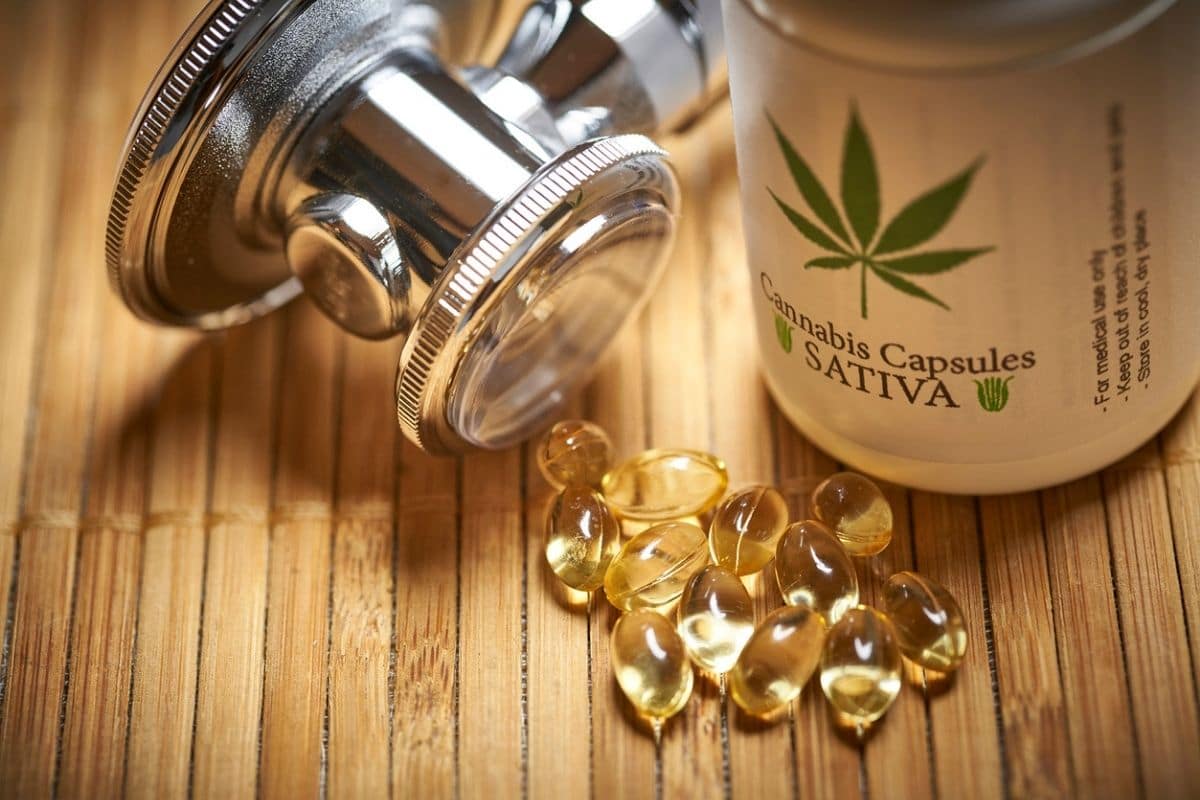 Cannabinoids against certain diseases and conditions
From the hemp plant come several cannabinoids, which correspond to molecules with the ability to interact with cells in our body and through our endocannabinoid system (the ECS). The two most present and known molecules to date are THC (a psychotropic molecule) and CBD (a molecule with no psychoactive effects) and we are slowly beginning to tame CBG. In any case, people with cancer, for example, can benefit from certain medicinal treatments based on hemp and CBD.
Hair serums, nourishing balms, anti-hair loss masks, shine and repair shampoo, detangler etc. Hemp is a real ally when it comes to appearance. By fighting skin inflammation, eczema and acne, hemp can help you overcome many of the little worries that spoil your daily life. Hemp oil soothes irritated scalps and prevents dandruff. It's up to you to get creative and combine it with other plant oils to make real beauty cocktails.
From a make-up point of view, the market is slowly developing but hemp is already inviting itself in lip balms, lipsticks and glosses as well as in a whole bunch of other things like concealers, complexion bases etc. Respectful of your skin, it gives rise to real quality products that combine beauty and care.