Eating a balanced diet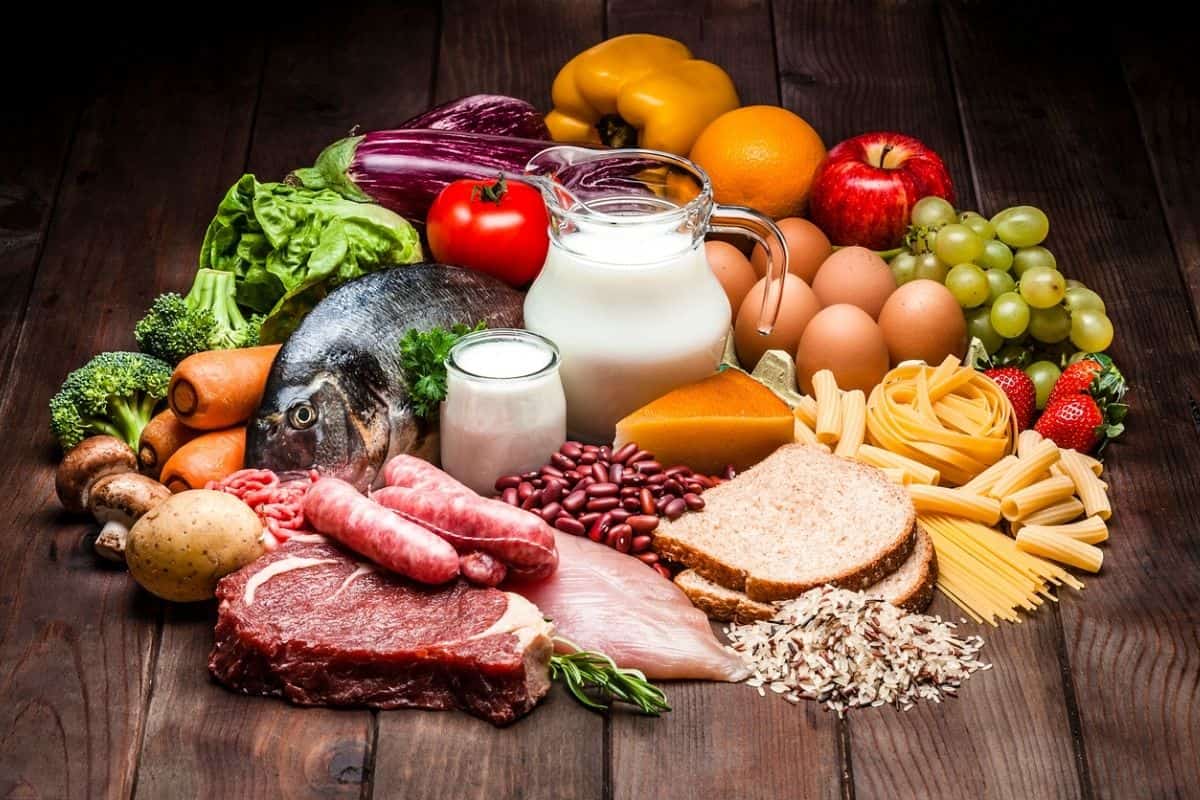 Skin, it's maintained from the inside out first. You are what you eat, we can't tell you enough. Improving your diet, if you are not already doing so, will have remarkable results on the quality of your skin. Think of increasing your consumption of fruit and vegetables, and banish from your menus cold meats, sweets of all kinds and low quality fats. For the latter, stick to good oils rich in unsaturated fatty acids, such as olive oil, rapeseed oil, linseed oil, and oilseeds such as almonds or cashew nuts. Also, forget about processed industrial products full of preservatives and other toxic substances, as well as dairy products, which are known to be harmful to the health of the skin. Of course, alcoholic beverages should also be avoided. Apart from food, don't forget to moisturise properly, otherwise your skin will dry out!
There is no question of imposing a drastic diet on yourself to be followed to the letter, you can always allow yourself a few deviations from time to time. Just make sure that it remains anecdotal, and does not become a routine. Just by following a better diet, we can guarantee you visible results in just a few weeks.
Rose water
Rose water is a product derived from the distillation of rose petals. A natural antibacterial, it rids the skin of impurities when applied. Simply soak a cotton pad and apply it to your face twice a day, morning and evening. In addition to its purifying properties, it also has a moisturising action that can restore radiance to dull skin. These are just two of the countless virtues of rose water on the skin, we could also mention its anti-wrinkle effects, its healing action on skin ravaged by acne or other inflammations, etc. Rose water is a product to always have on hand, whether you have dry or oily skin.
Honey
Bees are magical, in that they are creators of one of the most miraculous substances known to man, honey. We all know of a handful of virtues that honey possesses, in rather disparate fields. In dermatology, honey is not to be outdone. Used as a mask, it is capable of bringing about many changes in your skin, to your great satisfaction. It is generally used with a little lemon. Before applying the mask, it is recommended to expose yourself to steam to open the pores of the skin, and promote penetration.
Sunbathing
Synthesising vitamin D is vital for the health of your skin. And this is through a domino effect. Vitamin D allows the body to synthesise vitamin C, which in turn allows the production of collagen, a protein that plays an important role in healthy joints, hair... and skin.
Stress reduction
As you know, stress and anxiety are harmful to the body in just about every way. And the skin is no exception. A state of stress causes an overproduction of free radicals that oxidise your body's cells, and one of the ways this is felt is through bad skin. There are several activities you can do to combat stress, sports activity and meditation being the most obvious.
Essential oils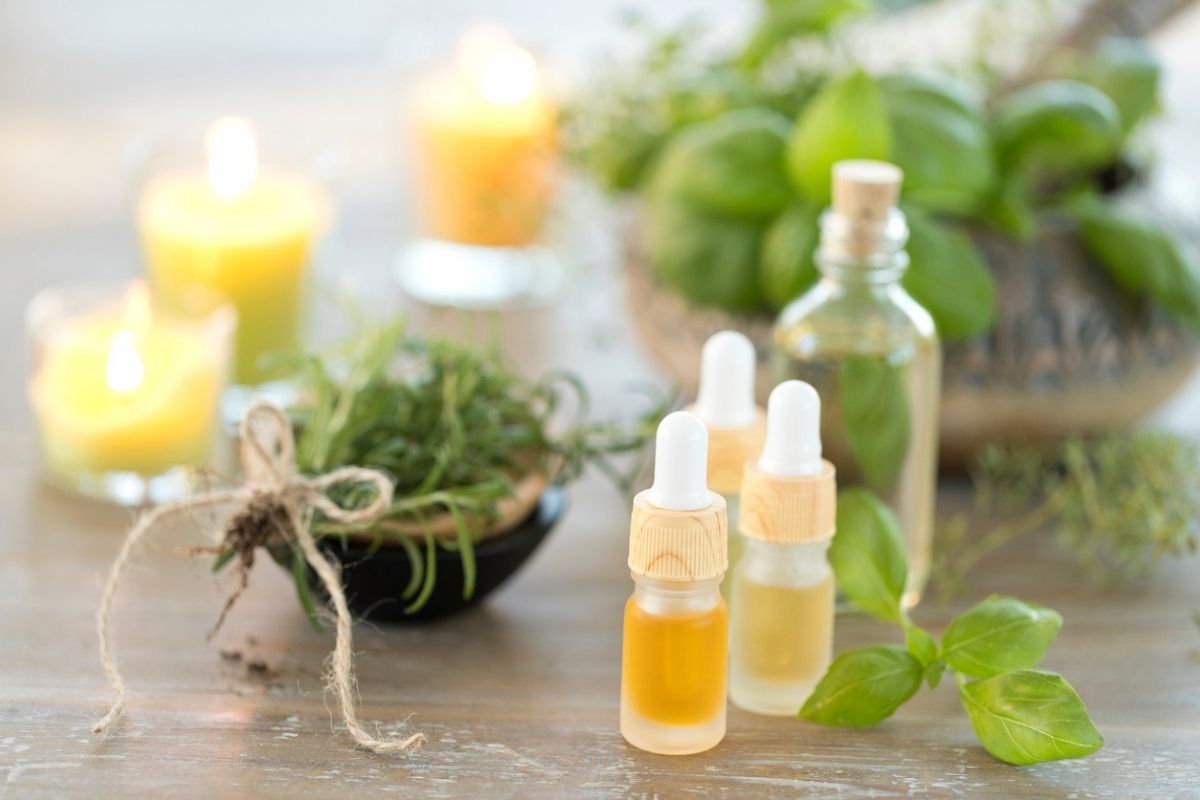 To improve the condition of your skin, you can use essential oils. There is a whole range of them that can act at this level, some of them have moisturising, firming, regenerating or astringent virtues. Essential oils should therefore be chosen according to the condition of your skin and its needs. Here are some of the most commonly used essential oils for skin care:
Roman chamomile essential oil and lavender essential oil to soften the skin
Damask rose or neroli for better hydration
Palmarosa or myrtle to tighten skin tissue
Rosewood or juniper for anti-aging benefits
Italian helichrysum and Hô wood for regeneration.
This list is of course non-exhaustive, many other essential oils can be very effective. For more effects, you can make some mixtures here and there, before applying it all on your face gently.
Clay
Everyone knows about the clay masks that our mums apply in the hope of rejuvenating or slowing down the gradual appearance of their wrinkles. And for good reason, clay confers multiple beneficial effects on your epidermis. All types of clay, of any colour, have virtues for the skin, even if white and green clay are most often used. The former is recommended for dry skin, with its exfoliating and softening properties, while the latter should be used for oily and mixed skin. Indeed, green clay is known for its rebalancing and purifying properties.
.
Detoxifying drinks
You've probably already heard of so-called "detox" diets that would help you lose weight. While they are actually only marginally effective on that, they are much more effective when it comes to maintaining your skin. Indeed, by helping your body to get rid of its toxins, the oxidation of cells will logically be reduced, and it is your skin, among others, that will appreciate.
Detoxifying drinks are characterised by a whole disparity of recipes, among which we can mention the very famous and very effective celery juice. Aloe vera juice or even chamomile are also beneficial in this sense.
Grape seeds
A much lesser-known but no less effective solution, grape seeds are known for their exfoliating properties, making them particularly suitable for dry skin. Rather than throwing them away, this is a great opportunity to use them! Take a handful, and rub it against your face in circular motions.
CBD
Cannabidiol has been the subject of much ink in recent years. Its legality, defended by some who praise its many virtues, notably relaxing, decried by others who wrongly equate it with cannabis and its dangers, has been the subject of long debates. In addition to the effects of CBD on stress and pain, it has also been scientifically proven that the substance has benefits for the skin. Softening, firming, moisturising and rejuvenating; there is no end to the incredible virtues of hemp on the skin!