5 tips with the S.M.A.R.T. method
Dr. Todorov offers helpful tips for quitting smoking using the S.M.A.R.T. method:
S for Strategy
Counseling and using a variety of treatment options doubles the chances of overcoming nicotine addiction for good compared to quitting cold turkey.
Use a program tailored to your success, as there is no magic pill to help you quit smoking. Most tobacco users do not plan to fail, but fail to plan. Breaking the habit can be difficult and many people need help to do it. If you are motivated to quit smoking, talk to your doctor about programs available in your area.
M for motivation
Motivation to quit smoking is personal - alleviating a financial burden, improving health problems or wanting to be a role model for your children.
"I like to use a technique called the 5 Whys with my patients to help them find the real reason they want to quit smoking," says Dr. Todorov. It is a common problem-solving technique used to find the root cause of a problem.
To use the 5 Whys technique, identify the reasons that matter most to you to help you quit smoking. For example:
- Smoking is not good for me.
- My doctor urges me to stop at every visit.
- Smoking can kill me because I already have heart problems and diabetes.
- I saw my child vaping last week and I am afraid for his health.
- I want my child to be healthy.
Once you have identified why, you then decide when you want to stop. Make your quit day special and plan a trip, volunteer at a no-smoking event or plan to be busy in general.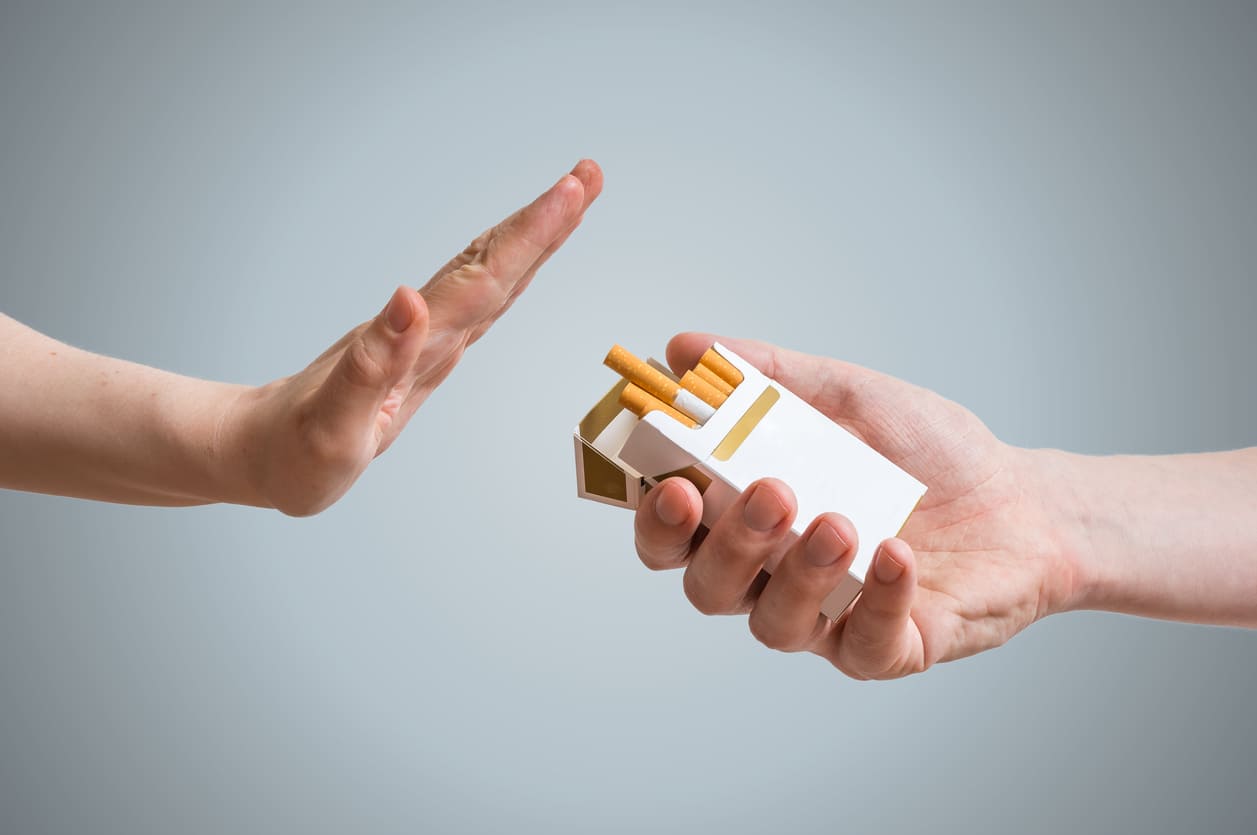 A for Awareness
Learn all you can about nicotine addiction and withdrawal, especially your own personal triggers. This can include stress, boredom, specific situations such as always smoking a cigarette with your coffee or being around friends who chain smoke. Identifying these triggers early on will help you meet the challenges without relapsing.
.
Nicotine addiction is real and involves both physical and behavioural factors. When you understand both aspects, your chances of success are higher.
R is for people who are addicted to nicotine.
R is for reasons
To identify your main reasons for quitting smoking, compare the benefits and drawbacks of smoking.
For example, the benefits can be anything from lowering my risk of heart disease and cancer to saving money and finally the trip you always wanted.
"The common downsides I've heard are that I'm afraid I won't be able to stop again, that I'll lose my friends who smoke and that smoking helps me relax," says Dr Todorov.
T is for a life without tobacco
Set a quit date and then commit to living tobacco-free. This is sort of the final phase of these tips listed and part of the technique explained by Dr. Todorov.
As a rule, ex-smokers remember the good times when they smoked. Instead, look to the future and stop thinking about smoking as an option.
Find out why you are quitting, surround yourself with people who support your decision, talk to your doctor about the programmes available in your area, set a quit date and start your journey to becoming smoke-free.
There is a logical sequence of steps in the smart technique. Indeed, the strategy is the first point to be addressed. It is important to know that there can be many strategies for quitting smoking. They do not apply to all smokers. Some strategies are effective for some but not for others. This is why it is necessary to question yourself and get help from a doctor or specialist.
Motivation can be seen as a key to success.
Motivation can be seen as a first phase, but for most smokers, before they have the motivation to quit, they must first have the idea to quit. Thinking about quitting can get you thinking about a strategy and that is the first step.
In order to boost your motivation, you need to find reasons to quit smoking. This is also an important step because you might feel like smoking after a while. These are the very reasons that will stop you.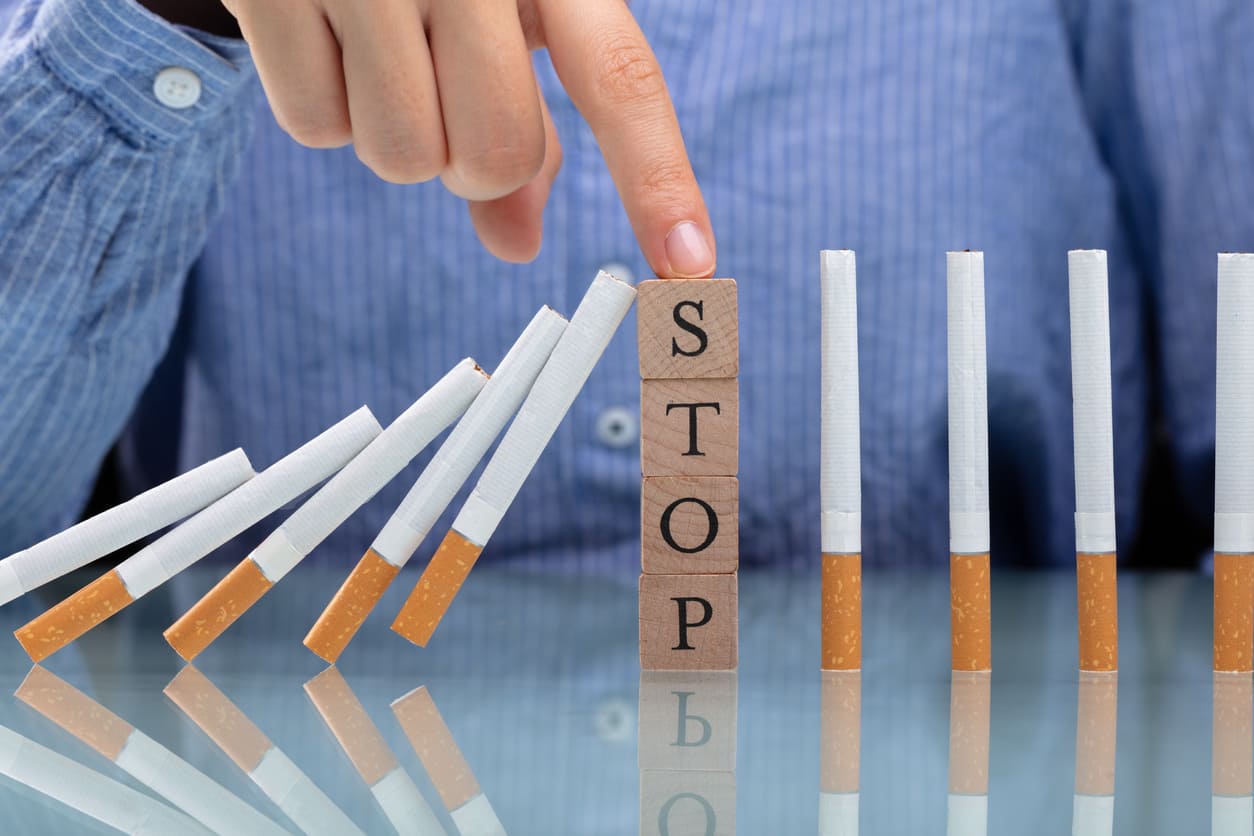 Reprogram your mind to strengthen your resolve
Build a strong mind to keep your motivation strong!
Over the years, you have learned to use smoking as a coping mechanism to deal with your daily stress. Now you need to reprogram your mind to use other coping mechanisms instead.
Think positive
Visualise yourself as someone who has successfully quit smoking and reaped the health benefits of living smoke-free. Being able to imagine yourself as someone you want to become helps shape your attitude towards achieving this. Smile and use positive words in your inner thoughts or when talking to others. You will be surprised at how contagious positive attitudes can be. When you are positive and feel good, people naturally like to be around you and this reinforces your positive thinking.
Find a listening ear
You don't have to stop alone. Find support and encouragement from friends, family or a loved one. Join a smoking cessation programme to confide in a professional counsellor when you feel your resolve slipping. Share your problems and feelings with them and connect with others. By doing this, you will lighten your emotional load and provide more comfort and support in your attempt to quit smoking.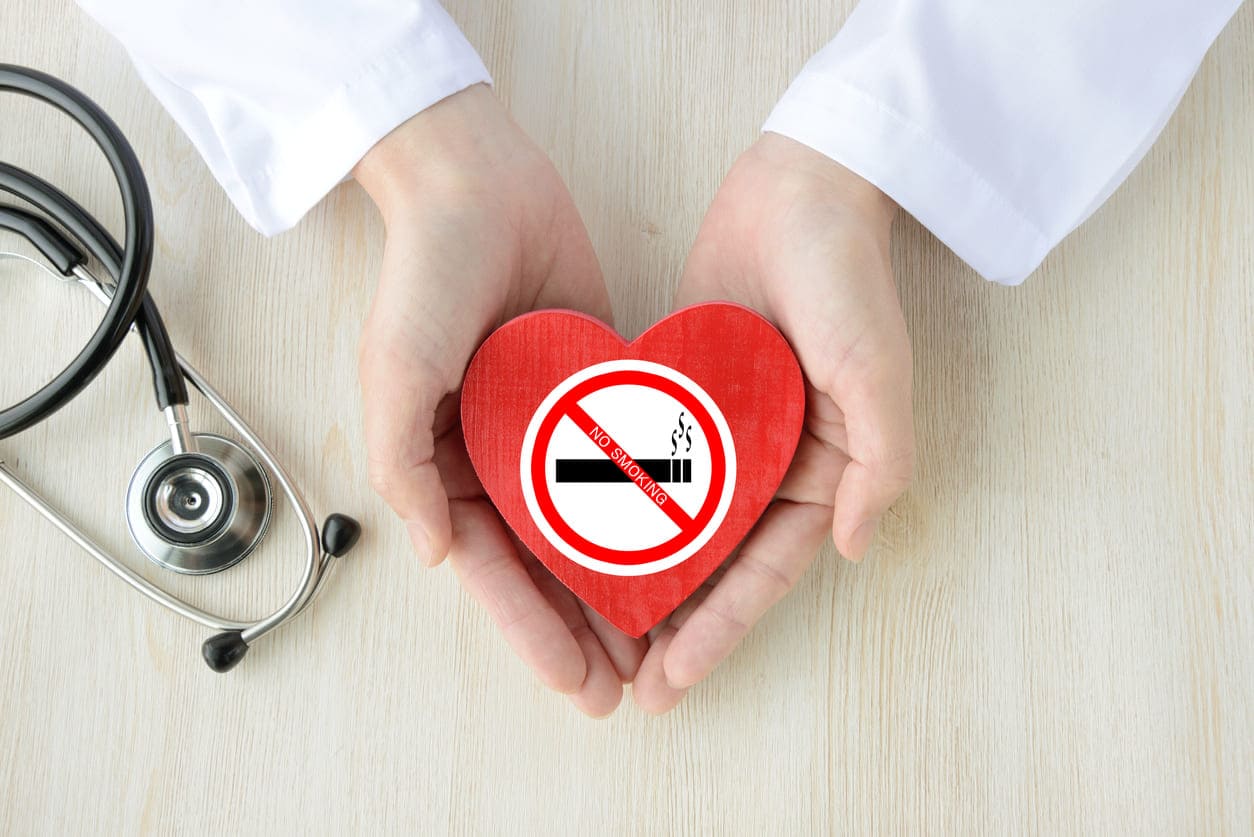 CBD to reduce your nicotine addiction
There is yet another effective method to reduce your intake. It is to use CBD. Indeed, this substance will help you fight the urge to smoke. Many experiments have been done and they have been successful.
A study, to compare the benefits of CBD on smoking, was conducted in 2013 by the University College London, on 24 smokers. The subjects selected had one thing in common: they all wanted to quit smoking. 12 of them took CBD and the other 12 were given a placebo. The study showed that those who inhaled CBD drastically reduced their cigarette consumption. They also did not complain of withdrawal side effects during the entire treatment period. In contrast, smokers who received a placebo did not experience any improvement.