What are the main criteria that will allow you to choose the best CBD flowers?
Since its discovery, cannabidiol has been the source of an impressive craze. Everyone wants to get flowers and the demand keeps growing again and again. If you know a little about the plant, you will understand the sudden interest it arouses. Indeed, the many virtues of CBD as well as the benefits of the hemp plant in light cannabis are well established. On the one hand, there is the vaporization, combustion or infusions of CBD which offer to reduce the stress and anxiety of its consumers as well as to fall asleep more easily in the event that the 'one would suffer from sleep disorders. In addition, it helps to relieve various pains or inflammations.
Faced with the scale of the phenomenon, a multitude of CBD shops have sprung up everywhere in order to sell their products and make maximum profits. However, not all service providers are equal and we encourage you to go to trusted merchants, who sell only quality products. But how do you find your way around this myriad of products and flowers?
Different cultivation types give different qualities
Hemp is very sensitive, it is essential to cultivate it in good environmental conditions in order to obtain high quality CBD flowers. Each flower has its own identity with a unique CBD/THC level, terpene profile, flavors and entourage effect of its own. There are therefore as many varieties as there are crosses. Generally, a distinction is made between CBD flowers grown indoors, outdoors and in greenhouses:
Indoor cultivation
Grown indoors, CBD flowers are of excellent quality since they mature in optimal conditions, including perfect growth and flowering periods, sheltered from bad weather and have also entitled to great attention. It is also interesting to know that we find the highest levels of CBD in these flowers.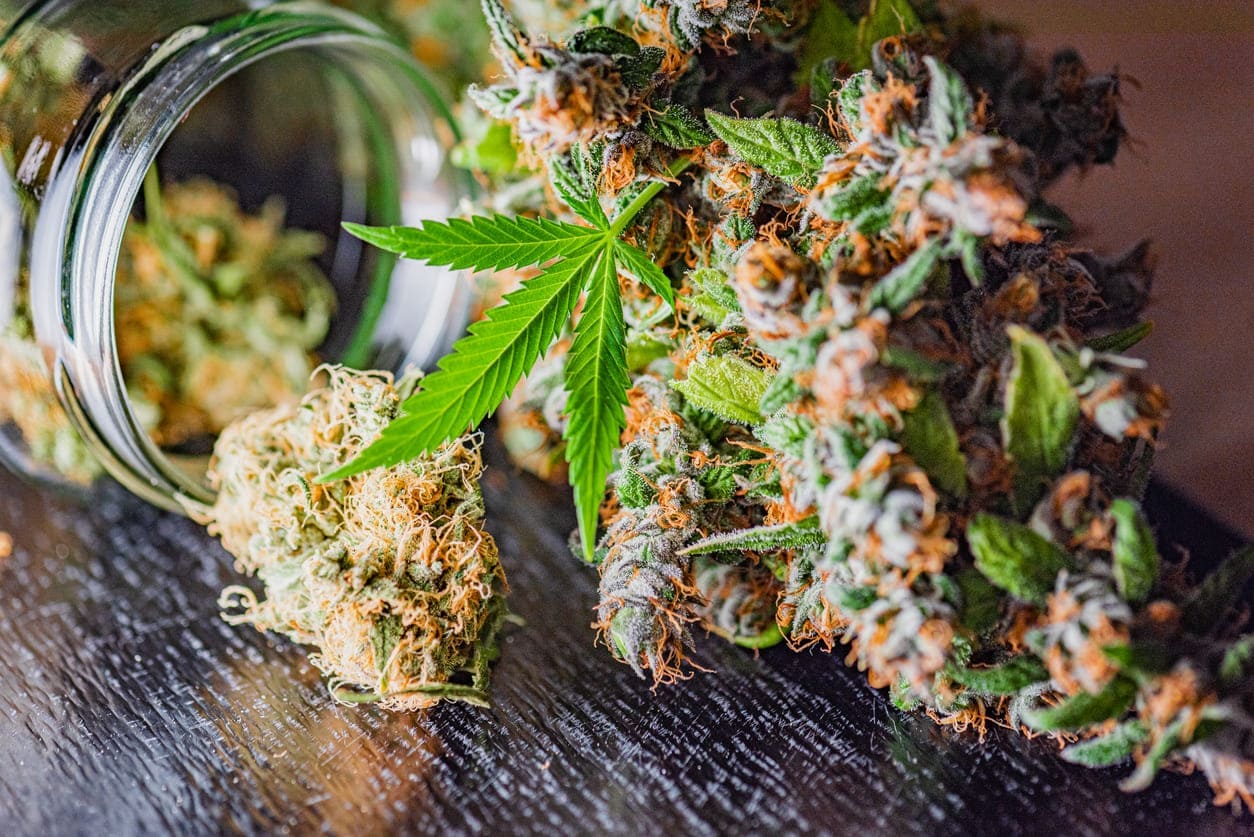 Outdoor culture
Unlike indoor cultivation, CBD flowers are more "natural" when they come from an outdoor cultivation because their development is highly dependent on the external meteorological conditions and the nutritive qualities of the soil (sunshine, soil, temperature etc.). Their quality being more difficult to control, they are more accessible flowers in terms of price.
Greenhouse cultivation
Finally, the cultivation of CBD flowers in greenhouses uses natural light and combines it with the special attention of plant growers. The quality result is therefore fully satisfactory at a price that is usually between indoor CBD flowers and outdoor CBD flowers. They are therefore a good alternative for smaller budgets.
The THC content of CBD flowers as a quality criteria
A CBD flower with too high a THC level is probably due to a fraudulent sales technique. First, to be legal, a flower must not exceed 0.3% THC and a flower with such a THC level can never reach a CBD percentage higher than approximately 7%.. Therefore, if you find sellers offering flowers indicating a concentration of 15 or 20% THC, tell yourself that you are most certainly being ripped off!
Focus on the aroma and smell of flowers
The smell and aromas of CBD flowers are a good indication of its possible quality and this is also one of the main characteristics of their identity. The scent differs depending on the variety. There are fruity aromas, chocolate aromas and even earthy aromas, much like in wine… The intensity of the aroma of a quality flower is quite powerful.
The color of CBD flowers
After checking the aromas and smell of CBD flowers, take a closer look at their color. As is the case with fruits and vegetables, a bright and intense color will let you know if the flower is fresh.
There are many different kinds of flowers that can have various colors. A good quality flower may very well have hints of blue, violet, purple, pink, red, yellow etc. We can also observe on some small orange pistils with a layer of trichomes.
If it is browned or too white, it may be a sign that it has not been grown properly by having been exposed to too much light or that the drying process was not followed to the letter.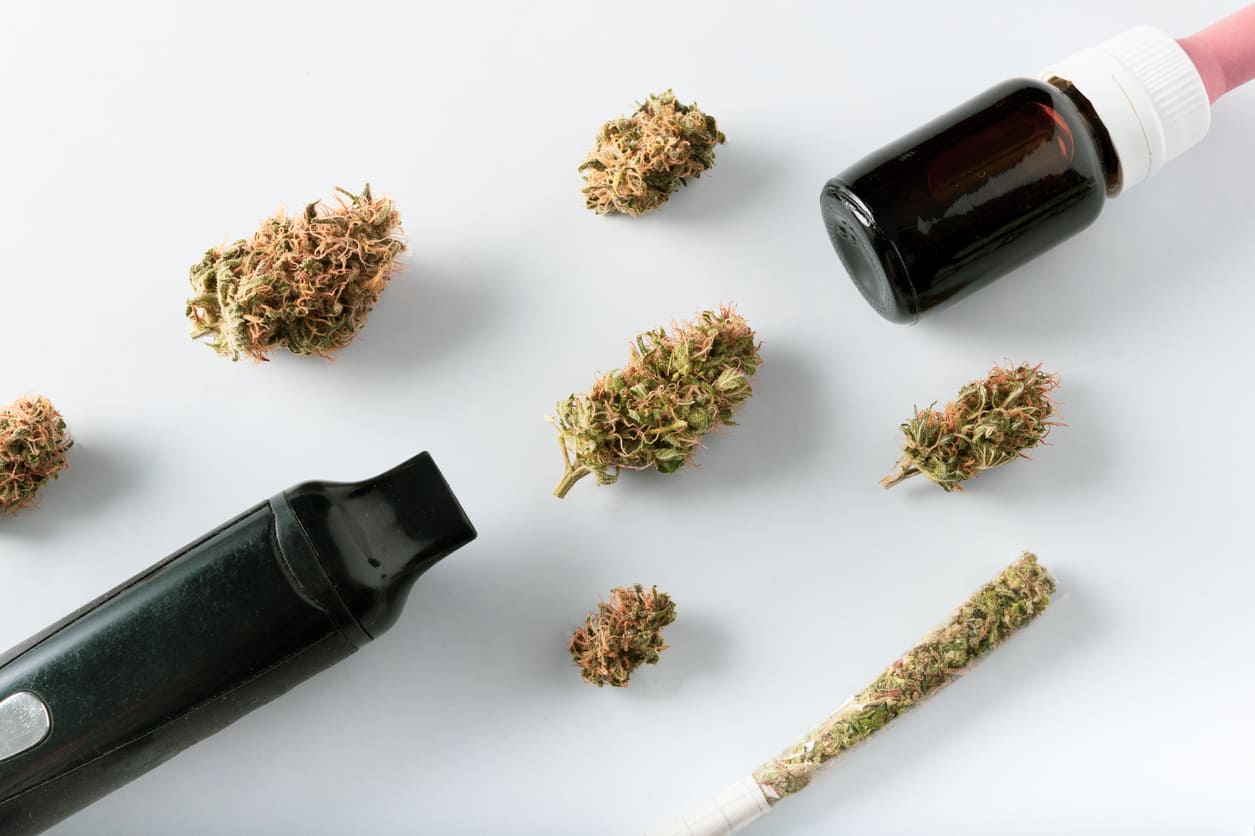 The general appearance of the flower
If you find yourself in front of a flower that is neatly pruned like a bush and has a bulbous shape, it is undoubtedly a quality product. When pruning (or curing) is aggressive, the flower is damaged or broken and the trichomes are weakened.
Finally, you have to pay attention to the size of the flowers. Although they can vary in shape depending on the type of flower, each has its own signature and this can serve as a guide so that you are not mistaken. Normally, Indica type flowers have a tight and dense head, while Sativa type flowers tend to have a fluffy and light texture< /strong>.
Also check that the flower does not contain stems or leaves, synonymous with curingpoor. On top of that, you will be losing because you will be paying for more weight than you will actually use. If a flower is beautiful visually and looks aesthetically pleasing to you, it is often because the flower is of good quality. A clean finish testifies to unparalleled know-how from which the flower will have benefited.
The traceability of flowers
It is possible to trust only products with transparent traceability, knowing that you can put the odds in your favor by choosing CBD flowers from a European organic hemp cultivation.