What is hemp oil?
It is an oil extracted from the seed of the hemp plant. This oil is particularly rich in fatty acids and various nutrients. It is characterized by a forced color and a smell similar to freshly cut grass. It is used in many fields, in food, text, construction, etc.
What is hemp oil made of?
Hemp oil is one of the richest vegetable oils in omega. It basically consists of:
Unsaturated fatty acids, 14% omega-9;
Saturated fatty acids, 8% to 10% palmitic and stearic acids;
Polyunsaturated fatty acids, 17-20% omega-3 fatty acids and 50-60% omega-6.
Hemp oil also contains amino acids from proteins as well as vitamins A, E, B1, B2 and B6 as well as other essential components.
How to use hemp oil on a daily basis?
There are many different ways to use hemp oil and enjoy its health, hair, and skin benefits. This divine vegetable oil can therefore have an internal use and an external use.
Internal use of hemp oil
Hemp oil is used in cooking for its nutritional properties. It can indeed be incorporated into various recipes, both sweet and savory, but it can also be consumed as a food supplement for cures of one or two months.
External use of hemp oil
Hemp oil is a miraculous oil for the skin. It is applied to the area of ​​the skin concerned and penetrates easily to provide extreme hydration. It is also used in face and body massage, it can also be combined with other essential oils.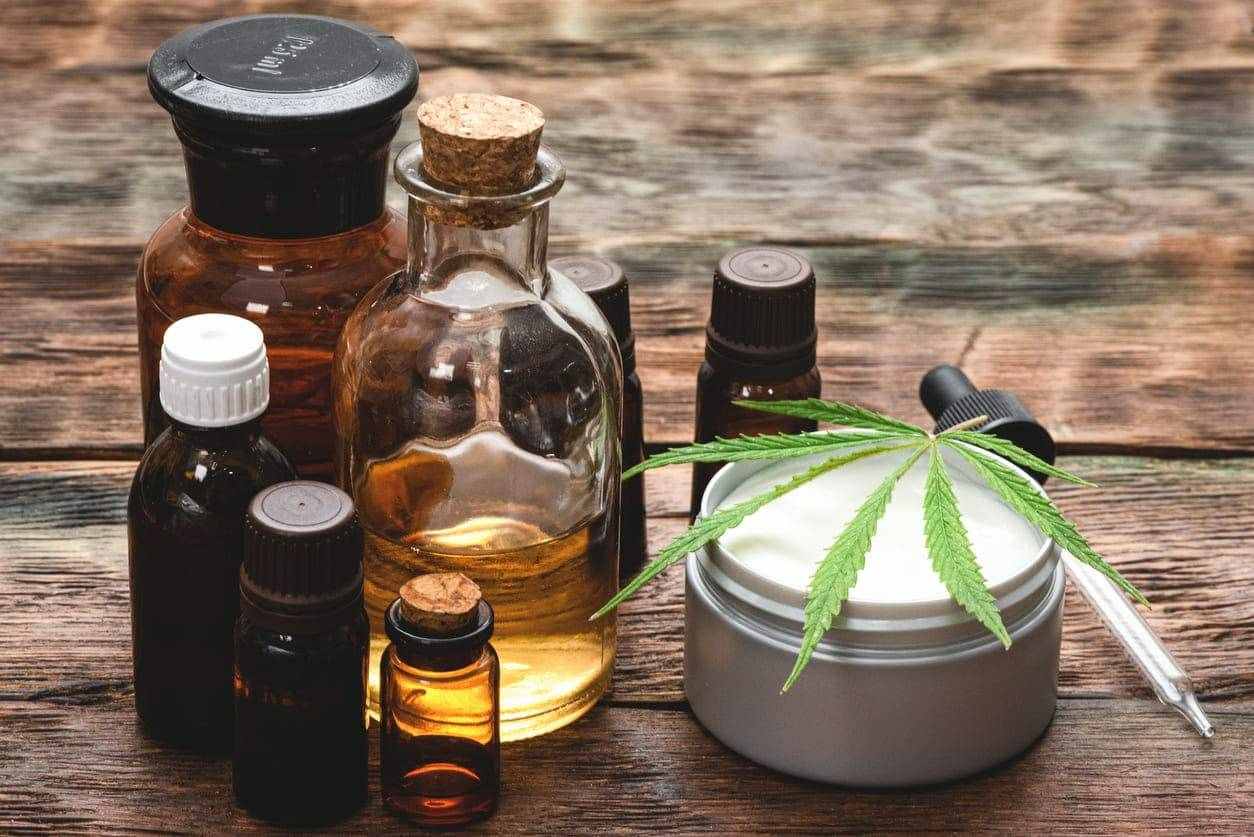 The areas of use of hemp oil
We list in this article the 10 possible uses of hemp oil in different areas.
Hemp oil in the kitchen
Because it is rich in fatty acids and omega 3, hemp oil is often used in cooking. However, it is advisable not to heat it so that it does not lose its nutritional values. It can be used in its raw form to maintain its health benefits, for example:
Use it as an infused oil;
In sauce;
As a vinaigrette for different salads;
As humus to spread in sandwiches;
Drizzled on different dishes such as pasta.
Hemp oil can also be consumed on its own without being added to another food. Its daily use allows the maintenance of good health thanks to its fatty acid and vitamin intake. It is also consumed as a food supplement as part of a cure, in capsules.
Hemp oil in cosmetics
Hemp oil is enormously beneficial for external use. This miraculous oil has innumerable virtues on the skin, on the hair and on the nails. Its light texture allows easy application on the areas of the body and face concerned.
Indeed, hemp oil heals and repairs hair that has been badly damaged by heat and stimulates its growth. It also provides intense shine to the scalp and deeply nourishes it.
Hemp oil also repairs the skin and accelerates the healing of wounds and scars, even the oldest ones. It also acts on pigmentations and spots resulting from exposure to the sun and gives the skin a magnificent glow. It is suitable for all skin types, even the most sensitive, and fights acne.
This wonderful vegetable oil is also beneficial for the nails. It nourishes and repairs the cuticles and thus promotes the growth of the nails, it strengthens them and makes them thick.
Here are some uses of hemp oil in cosmetics:
Apply a few drops of hemp oil to massage the scalp;
Use the oil as a hair mask;
Use hemp oil after depilation to relieve irritation and calm the skin reaction;
Use the oil in facial gym sessions every night before bed;
Massage the cuticles with hemp oil.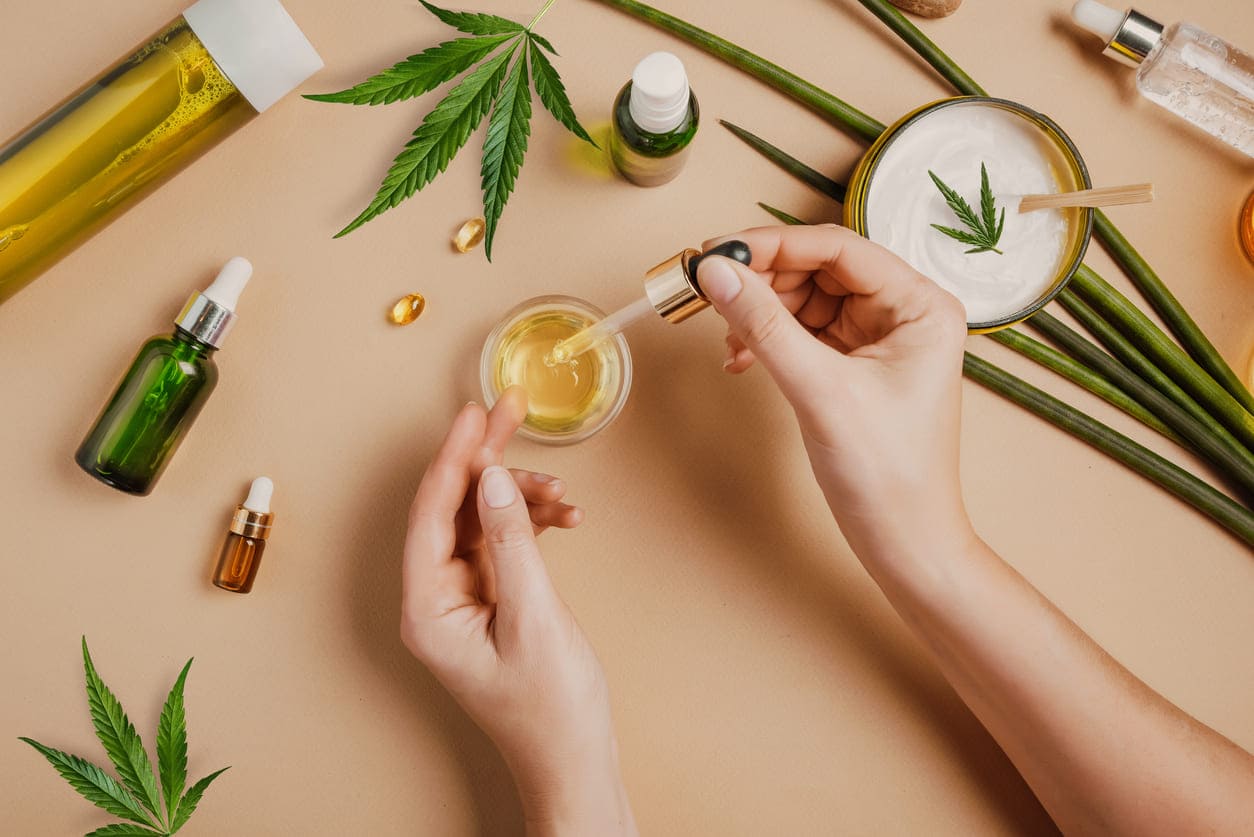 The various properties of hemp oil
Hemp oil has multiple properties on the well-being and health of the consumer.
Prevents cardiovascular diseases
Hemp oil supports our cardiovascular health by regulating blood cholesterol levels and triglyceride levels. It also acts on blood pressure in people with hypertension due to its concentration of omega-3s. Its daily consumption reduces the risk of disease and strengthens the cardiovascular system.
Multiple anti-inflammatory properties
The hemp plant contains cannabinoids, cannabis, a substance that has incredible anti-inflammatory properties on the skin. It can be applied to the problem area or taken orally to calm inflammation.
Fight against cognitive disorders
Hemp oil is rich in vitamins E and A which greatly contribute to good cognitive functioning and help prevent macular degeneration. Indeed, thanks to its rich composition, this oil helps to fight against depression and calm anxiety and anxiety attacks, and prevents Alzheimer's disease.
Strengthens the immune system
Indeed, hemp oil helps strengthen the immune system because it contains Vitamins E and A. It helps strengthen the body's natural defenses to fight against many forms of viruses and bacteria .
Other benefits of hemp oil
In addition to the properties we have mentioned, hemp oil has other health benefits. We can for example cite its action on digestive disorders, on menopause, on menstrual pain that it soothes and on fatigue in general. It is an oil that brings only good to the body and contributes to its general well-being.
Daily hemp oil
Hemp oil is a vegetable oil full of virtues. It is rich in fatty acids, omega 3 and 6 and Vitamin E and A. It contributes to the fight against several cardiovascular and cognitive diseases, it also tends to strengthen the immune system.
Its uses are numerous, it is used in cooking in its raw form, and in cosmetics for external use. It moisturizes, repairs the skin and stimulates the growth of the scalp.
It is important to choose a good organic hemp oil to enjoy its benefits. Beware of hemp oils that are not organic and that can be found everywhere on the market.