Baking soda
One of the possible causes of cartilage breakdown in people with osteoarthritis is acidification of the body. When there are too many acids in the body, the kidneys are no longer able to filter them properly. They then bind to certain areas of the body, particularly in the joints, causing them to corrode. Acids are brought in by food, but also by stress or lack of sporting activity.
They are also brought in by stress or lack of sporting activity.
Whatever the case, the solution in these cases is to basify your body. Baking soda is one of the most basifying elements you can consume. Including it in your diet allows you to counterbalance the acidity of your body. Also, remember to stay hydrated and eat plenty of vegetables. Baking soda should not be used in certain cases, such as in people with high blood pressure or heart failure. Talk to your doctor about this.
Bananas
Speaking of food, bananas are a fruit that can help you in the natural treatment of osteoarthritis. It is an alkaline fruit, which moreover is rich in vitamin B6, a nutrient that helps in the regeneration of bone tissue. The banana is also rich in potassium, an element that helps reduce inflammatory pain. Thus, it seems to be the perfect fruit for fighting osteoarthritis pain!
Eating bananas at a rate of just one a day is already enough to see changes. Again, it is also important to reduce your intake of acidic foods.
Essential oils
Essential oils have endless virtues. They can be used in the treatment of a great many pathologies, provided that the right elements are chosen and in the correct dosage. For the treatment of osteoarthritis, several solutions are available to you.
In the case of osteoarthritis, we advise you to use the essential oil of wintergreen. The particularity of the latter is that, unlike the majority of other oils, it is almost devoid of aromas. It contains 99% of a single active principle, namely methyl salicylate. Methyl salicylate is a derivative of aspirin and therefore has powerful anti-inflammatory and analgesic properties, without being a medicine. Wintergreen oil is for external use. It is advised to pour 2 drops of this oil into 8 drops of a vegetable oil, and apply the whole to the painful area.
Fine lavender essential oil is also likely to help you with osteoarthritis pain. Its anti-inflammatory and relaxing properties are proven, and most patients trying it have positive results. It is particularly effective in the treatment of muscle and joint pain, making it an important ally against osteoarthritis. Its use is also external, pour 4 drops of fine lavender oil into 8 others of a vegetable oil and apply to the affected area.
Harpagophytum
This strange and complex name is for a plant that grows particularly in southern Africa. Nicknamed the "devil's claw" or "Windhoek root", it is found mainly in Namibia, Botswana and Angola. Its analgesic and anti-inflammatory effects are very powerful. It is one of the most widely used plants in phytotherapy for the treatment of inflammatory pain. Harpagophytum should be used over a period of approximately two to three months to obtain convincing results. Preferably, consume it outside of meals, as this is when it proves most effective.
Ginger
Making ginger infusions or sprinkling it on your meals can help you reduce inflammatory pain caused by osteoarthritis. Indeed, ginger is one of the most widely used treatments in herbal medicine for arthritis and osteoarthritis. This is due to its anti-inflammatory and analgesic properties. It is an ingredient whose benefits have been known for millennia, so don't deprive yourself of it.
To make yourself an effective little infusion, grate a piece of ginger or slice it thinly and put it in a glass. Boil some water and put some in it, then let it steep for about ten minutes. Then you can add ingredients to enhance the taste, such as lemon, cinnamon or honey. Adjust the ingredients according to your taste and preferences, as long as they are healthy. If you choose to take your ginger as a dietary supplement, we recommend consuming 500mg per day.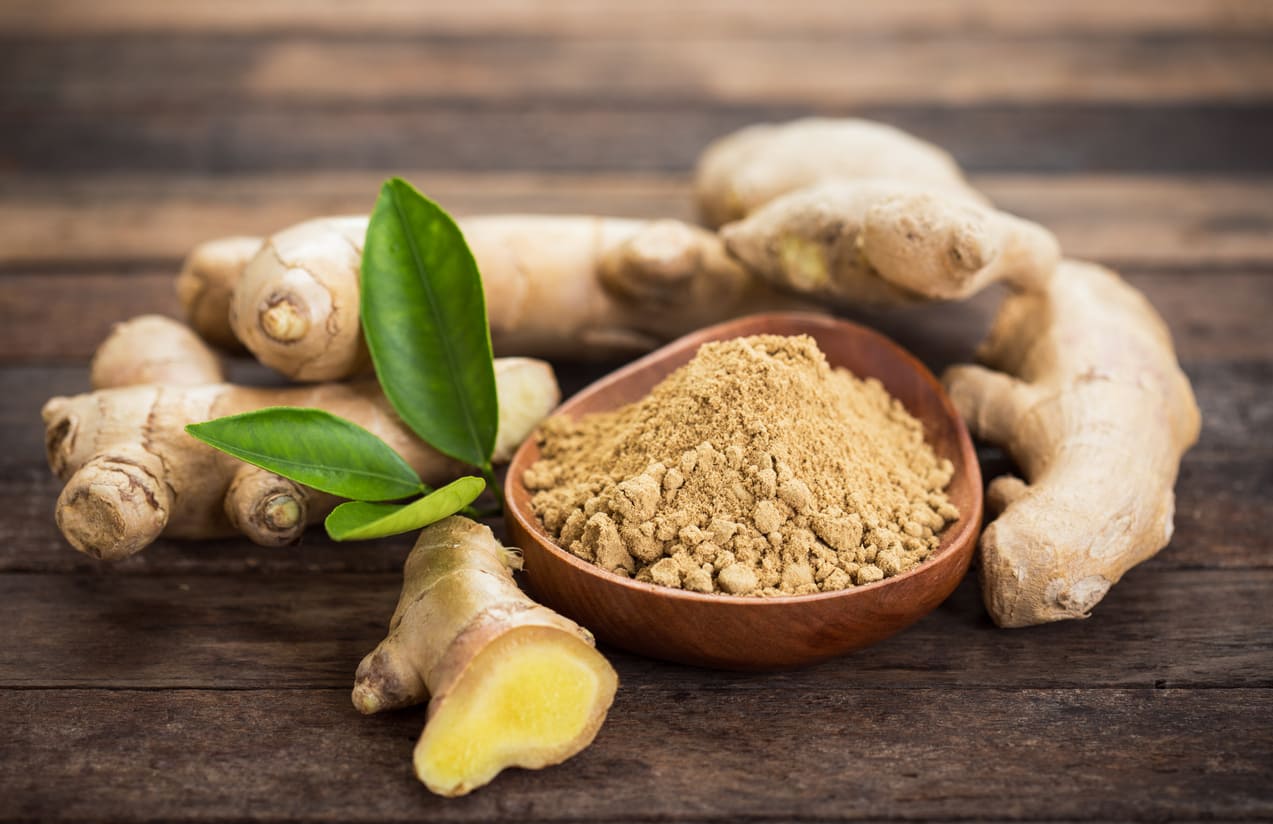 Ricin oil
Ricin oil is rich in unsaturated fatty acids, i.e. "good fats". Providing your body with the right fatty acids is essential for your health. In addition, it helps to strengthen and nourish the joints, which is why castor oil is useful in the natural treatment of osteoarthritis. But that's not all; castor oil also has important anti-inflammatory properties. As well as regenerating your joint tissues, it therefore also helps to reduce the pain you experience.
Using it is relatively simple; use a teaspoon of castor oil and warm it up by rubbing it between your hands. Then massage it into the painful area. The movements should be long and hard so that the product adheres. For more effectiveness, you can add to the castor oil the essential oils we previously discussed.
CBD
We will finish this list of natural treatments for osteoarthritis pain with CBD. Cannabidiol is extracted from the cannabis plant. Many people wrongly associate this substance with marijuana itself. But CBD is not the substance responsible for the harmful effects of cannabis. That's why it's legal to use in France.
Cannabis is not the only substance that can be used in the body.
Far from providing psychoactive and harmful effects, CBD has, on the contrary, a whole series of scientifically proven benefits. One of its flagship properties is that of fighting inflammatory pain. In addition to its anti-inflammatory action, CBD not only relaxes the body's muscles, but also relaxes the brain.
In patients with osteoarthritis, it therefore allows a reduction in pain, associated with an intense and natural relaxation. Everything you need!
Among the many existing methods of consuming cannabidiol, we recommend sublingual use in oil form. Others prefer to vapourise CBD in e-liquid. Finally, you can apply CBD oil to the surface of your skin, directly on the area to be treated.