What are the benefits of CBD for athletes?
To begin with, it seems interesting to revisit the benefits of CBD in athletes.
Helps relax the body
It's no longer a secret that CBD is widely known for its relaxing and anxiolytic properties. Thanks to its relaxing power on the body, CBD soothes the nervous system naturally. Thus, it allows to evacuate stress and anxiety in everyday life. Athletes can therefore take advantage of this relaxing effect in order to reduce their stress level, especially before an important competition.
Offers anti-inflammatory properties
CBD is also known for its anti-inflammatory and antioxidant properties. Because of this, it helps prevent certain inflammatory reactions related to sports injuries such as edema. By reducing inflammation, CBD reduces the risk of aggravation of an injury. This makes it a great natural alternative for people who play intense sports and regularly need to take anti-inflammatory medications.
Acts as a pain reliever
In addition to possessing anti-inflammatory properties, CBD has powerful pain-relieving properties. Consuming CBD helps relieve most pain associated with physical exertion. Whether the pain is of joint, muscle or bone origin, CBD offers almost immediate relief depending on how it is administered.
Improves sleep quality
All athletes know; sleep is essential for a good recovery. Some then consume CBD after their workout or directly before bedtime to avoid sleep disturbances. Unlike drugs such as sleeping pills, CBD will not knock you out with fatigue. On the contrary, this natural substance will simply help you regulate your circadian rhythm and enjoy a deep and restful sleep.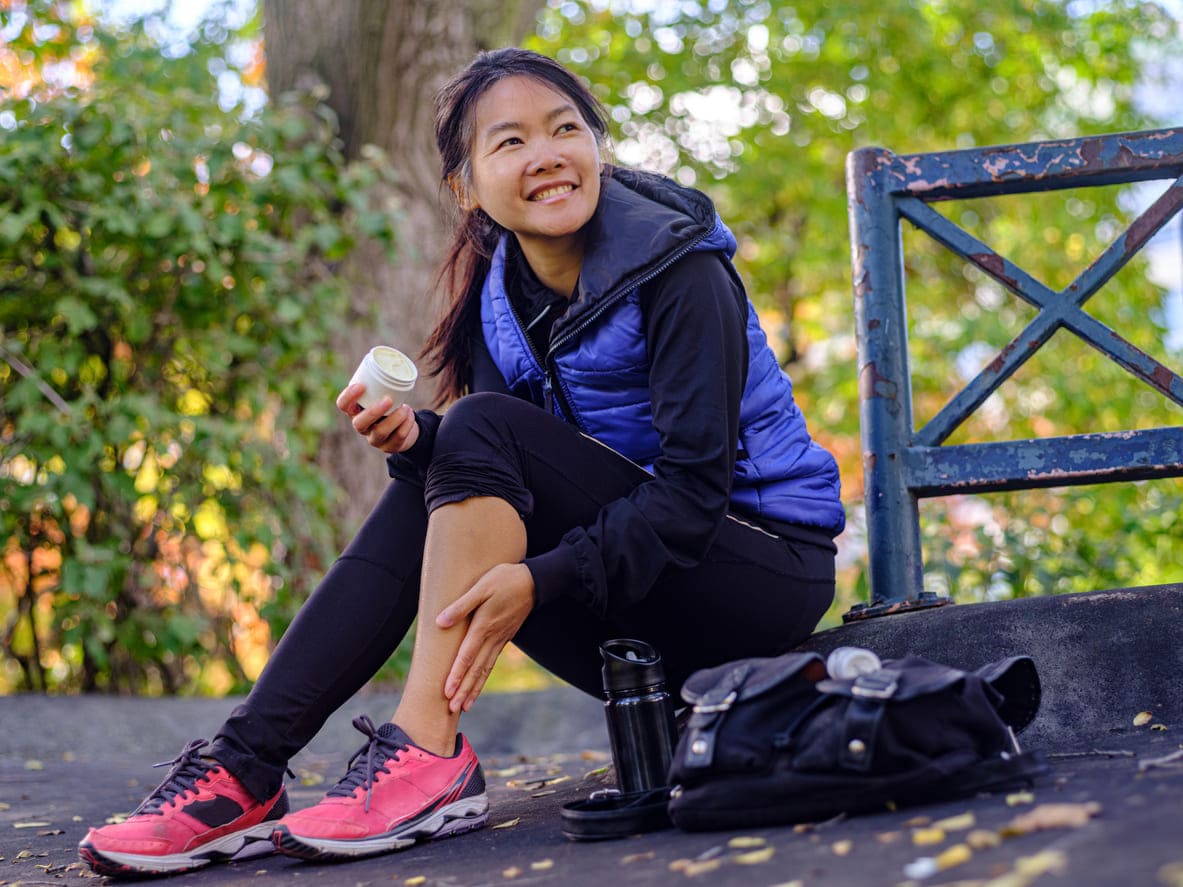 What are the side effects of CBD for athletes?
Today, many scientific studies have highlighted the benefits of CBD on sports performance. But what about the side effects? Are there any risks or contraindications? This is what we try to clarify for you.
Beware of products that contain THC
CBD is a relatively safe cannabinoid that poses no health risks. So far, no major side effects have been reported. Even overdosing would not cause any adverse effects. So the only problem that it can occur is if you consume unregulated products that contain THC.
If you consume cannabis that contains THC, you may indeed suffer from side effects such as nausea, hot flashes, anxiety and palpitations. So, be careful and don't buy CBD if you don't have all the guarantees in front of you.
To avoid making the mistake, you should always turn to CBD stores that comply with European rules and standards. On the Internet, dealers usually go through specialized companies and do not make their CBD themselves. And that's a good point, because making CBD is not improvised!
The companies specialized in the production of CBD are subject to strict rules and regular checks, which allows you to guarantee premium quality products, without any THC residue. In addition, the manufacturers must be transparent and indicate all the components of their products before they arrive in the store. So you can rest assured that all the CBD branded products you can find on the internet have already gone through numerous checks before being allowed on the market.
What do scientists say about CBD and sports?
Scientists are unanimous; CBD provides beneficial effects on sports performance and without any side effects.
Many medical researches have shown that CBD plays an important role in pain management, especially after physical exertion. Other studies have also proven its protective action on the brain. A very important aspect for combat athletes who are highly exposed to concussions.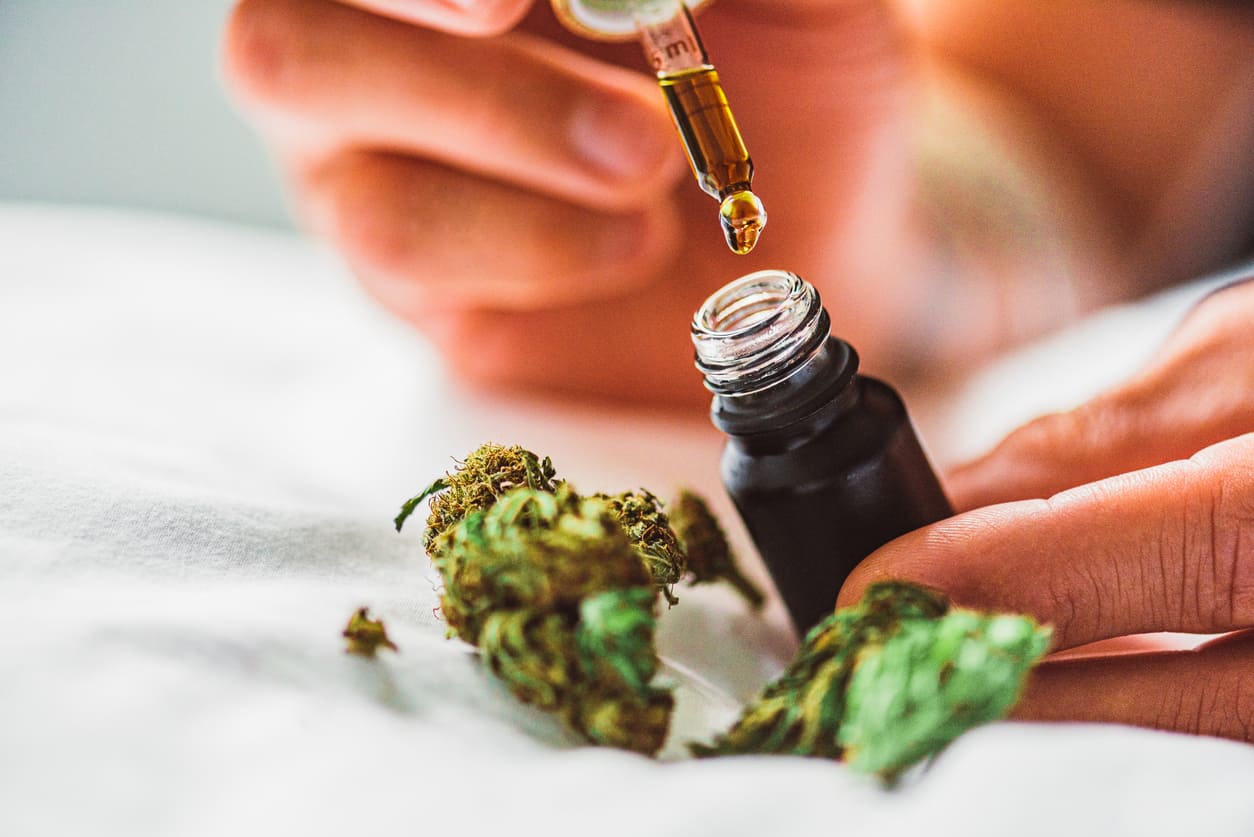 How should athletes consume CBD?
CBD oil
Among athletes, the most common way is to consume CBD in oil form. In fact, CBD oil can be consumed sublingually for quick relief. But it can also be incorporated into all your drinks and recipes for long term relaxing and pain relieving effects. The advantage of CBD oil is also a convenient and discreet format that you can easily carry in your gym bag.
CBD capsules
Like CBD oil, capsules are convenient and very easy to incorporate into your routine. Like a simple dietary supplement, simply swallow one or more capsules each day to enjoy the therapeutic benefits of CBD.
CBD-based creams and gels
In the event of an injury, a CBD-based cream, gel or balm can be applied to better target the problem. Applying CBD topically is very effective in fighting inflammation and pain quickly. Having a small tube of CBD-based cream in your gym bag can always come in handy.
CBD Infusions
For tea lovers, you should know that it is possible to make CBD infusions. To do so, you'll need CBD flowers or CBD oil. Whichever you choose, remember to add a fatty substance to your infusion to release the active ingredients of CBD, such as honey or milk.
CBD flowers and resins
Finally, CBD flowers and resins can be incorporated into your recipes such as cakes, pancakes or even soups. No matter what your diet is, you can crumble the flowers or resin to add them into your next culinary preparations. The relaxing effects will take longer to show up because the CBD will have to pass through your digestive system, but they will be present for at least a few hours.