The benefits of CBD for seniors
If you're over 60 or know someone you know who's past that age, you'll definitely be surprised to discover all the benefits CBD can bring to a senior's life. Without further ado, here are the main virtuous effects of CBD on the elderly.
Relieves pain
First of all, CBD is mainly known for its pain-relieving action. Several scientific studies have already proven this; CBD has natural anti-inflammatory properties that help reduce chronic pain and relax muscles.
Elderly people are often exposed to chronic pain such as osteoarthritis, arthritis, back pain, and other muscle strains that can sometimes become disabling. And taking medication often leads to side effects that make life all the more unpleasant.
Of course, CBD should not be used as a substitute for medical treatment in case of pathology. However, this cannabinoid can largely relieve most pain and is generally just as effective as traditional anti-inflammatory drugs.
Cannabinoids can also be used to treat a wide range of conditions.
Improves sleep
As we age, sleep in older people tends to deteriorate. Sleep is less restful and nights are then less restful. Many seniors suffer from sleep disorders and, most of the time, the answer to this problem is medication such as sleeping pills.
And yet, it is possible to have a good sleep.
And yet, there is a completely natural solution to regulate the circadian rhythm and benefit from a deep and restful sleep: CBD. Unlike drugs that put you to sleep in an abrupt way, CBD will simply regulate the sleep cycle without altering your health or causing addiction. A small dose of CBD before bed is more than enough to improve sleep quality in a gentle and natural way.
Protects the brain
In recent years, scientific research has proven that CBD can help slow down the aging of nerve cells. According to some studies, this molecule is even capable of contributing to the growth of new nerve cells. In other words, CBD is a real asset for the protection of the brain.
As a result, regular consumption of CBD would help fight against the onset of certain neurodegenerative diseases such as Alzheimer's or Parkinson's, which generally occur around the age of 65.
In addition to its protective action, CBD helps to stimulate memory, learning and concentration. It is therefore a great ally in preserving your cognitive faculties.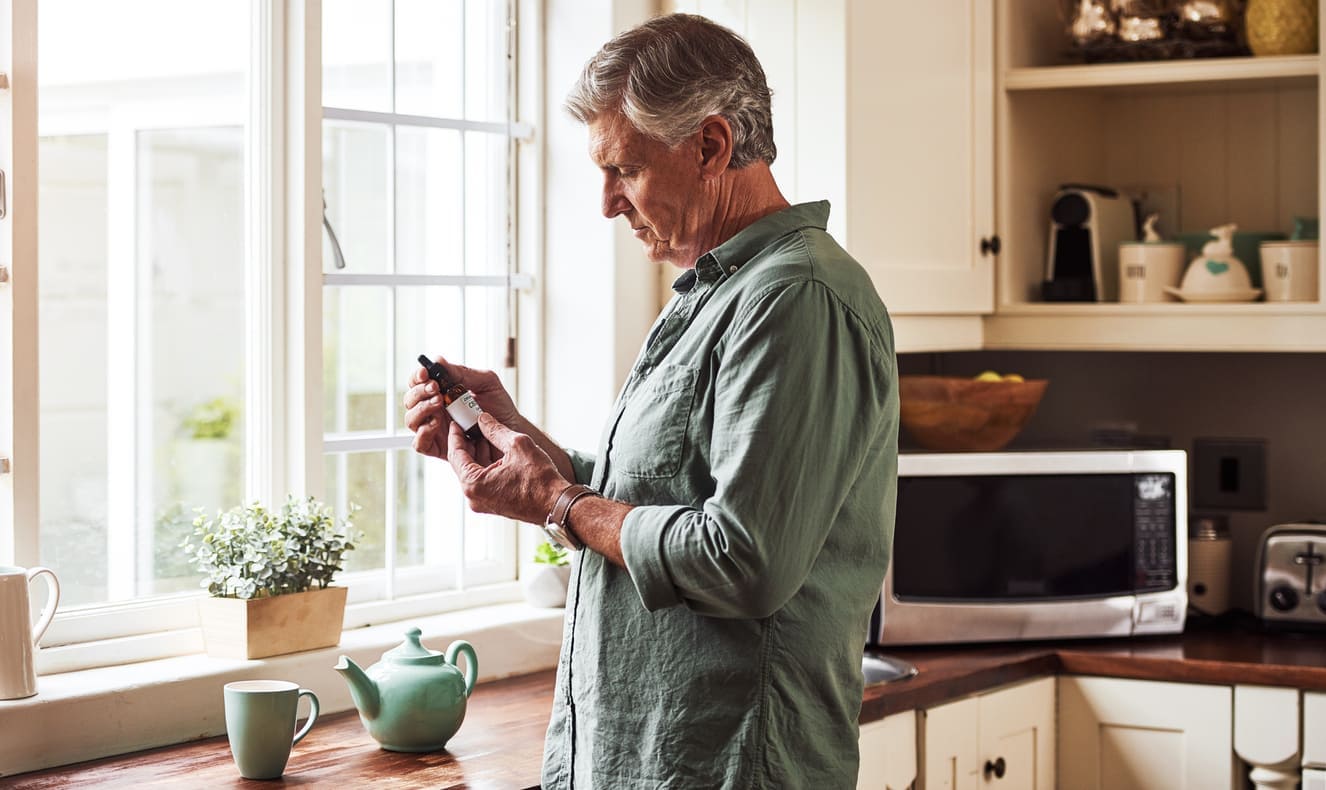 Prevents cardiovascular disease
Some scientific studies suggest that CBD helps prevent the most common cardiovascular diseases. On the one hand, CBD helps to reduce stress and anxiety on a daily basis, which will naturally reduce the risk of heart problems. On the other hand, some studies have found that CBD may be helpful in preventing high blood pressure problems.
On the other hand, you should remain vigilant when it comes to heart problems. Seek advice from your doctor if you have any doubts about your health. Also, CBD is not intended to cure heart disease but to prevent it from occurring.
The use of CBD is not intended to cure heart disease.
Stimulates appetite
Loss of appetite is a recurring problem in the elderly. Preparing 3 balanced meals a day sometimes becomes complicated, especially for people who live alone. And yet, having a regular and balanced diet is absolutely necessary to stay healthy.
Here again, CBD can play a regulating role by stimulating the consumer's appetite. Beware, the feeling of hunger caused by cannabis containing THC should not be confused. CBD simply regulates the appetite. In addition, it can help reduce nausea and digestive problems.
Cannabis is a powerful and effective drug for the prevention of drug addiction.
Strengthens bones
As the years go by, bones become more fragile and certain bone diseases can develop. Older people are therefore more vulnerable to fractures and bone pain.
According to some scientific studies, CBD is a cannabinoid that promotes the growth, strengthening and protection of bones. Its consumption can therefore prevent bone ageing, but also accelerate healing, for example in the event of a fracture.
The use of CBD is a good way to prevent bone ageing.
In addition to offering inflammatory properties to relieve pain, CBD promotes the production of collagen which is one of the essential elements for good bone health.
Fighting glaucoma
Glaucoma is a neurodegenerative disease that affects the eyesight of older people. According to some scientific studies, CBD consumption can reduce the intraocular pressure that affects vision by up to 25%. Thanks to its pain-relieving action, CBD also helps to reduce pressure-related pain. Ultimately, the consumption of this cannabinoid can only be beneficial in preventing and relieving this condition.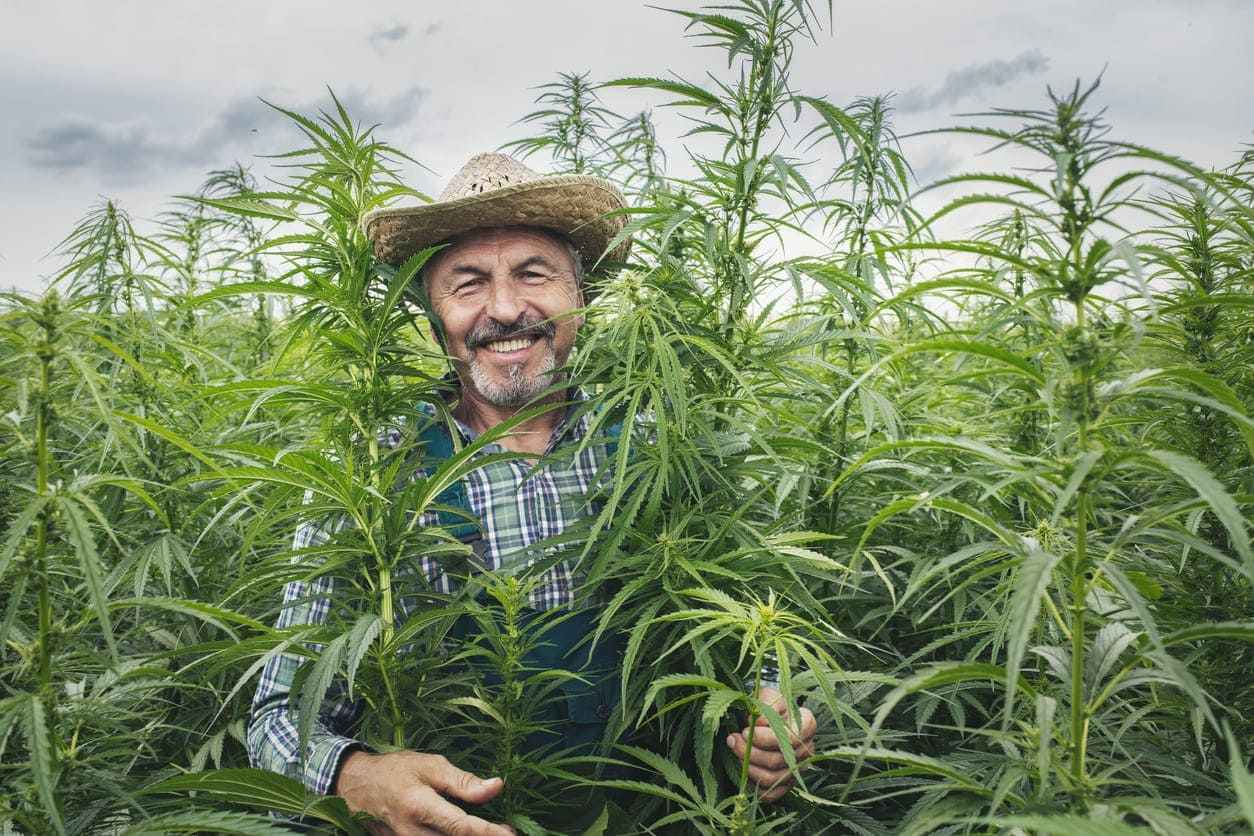 What form of CBD to focus on for seniors?
CBD oil
CBD oil is the easiest format for seniors to use. This is because CBD oil does not require any special experience. It comes in the form of a small bottle with a pipette and you just have to pour a few drops under your tongue to benefit from its virtues in a few moments.
It is also possible to pour a few drops of CBD oil into your drinks and recipes to benefit from its relaxing effects. In this way, the effects will take longer to manifest themselves but can last for up to several hours.
The effects of CBD oil can also be used to help you relax.
CBD capsules
The other interesting alternative for seniors is CBD capsules or capsules. Just like a food supplement, this capsule is ingested in a very simple way. The advantage of this format is that you don't need to worry about the dosage, as this CBD format is already ready to use. A real child's play!
What dosage of CBD should you recommend for seniors?
The dosage of CBD is specific to each individual. In any case, it is always recommended to start with the lowest possible dose and increase it gradually. In this way, the body gets the maximum benefit from the therapeutic virtues of CBD.
Is CBD dangerous for the elderly?
No, CBD is no more dangerous for the elderly than for others. However, remain vigilant as the elderly must be monitored and accompanied by health professionals before changing their lifestyle. Furthermore, CBD should not replace the medication prescribed by your doctor.