What are the best varieties of music for relaxing with CBD?
Jazz
Imagine yourself on your couch, cozy with a hot drink, dimmed lights and a jazz tune in the background... The scene sounds very pleasant, doesn't it? This style of music is ideal for spending a relaxing moment, drinking a coffee, reading a book or just staying in and chilling out in front of your favourite series.
And since it seems interesting to combine business with pleasure, you should know that jazz is a style of music known to sharpen the senses and improve cognitive faculties. Indeed, jazz can make you calmer, more sensitive, but also more creative. In some cases, jazz and blues have even been used to help people with degenerative diseases and chronic pain.
With regard to its effects on cognition, it is important to know that jazz stimulates memory and, thanks to its anti-stress action, promotes the production of dopamine, also known as the happiness hormone. If you use CBD to relieve stress, anxiety or chronic pain, we can only recommend you try jazz to increase its therapeutic effects tenfold.
Hip hop lofi
Lofi hip hop is a "low fidelity" style of music that advocates a relaxed vibe with a retro feel. If you type lofi hip hop on YouTube, you will find a multitude of special lofi music for sleeping, relaxing, concentrating, studying or even teleworking.
Sit back and relax.
Sit or lie down in a comfortable place, consume your CBD and slow down the pace with some lofi music. The art of lofi lies in aesthetics and minimalism. In contrast to our often hectic lifestyles, lofi is deliberately slow, almost in slow motion. Today, this type of music is a real must-have for eliminating stress and anxiety.
The videos are often accompanied by scenes in the style of a Japanese anime that inspires calm and serenity. It often shows a person listening to music in a cosy room with a view of a beautiful landscape. An ideal setting to project yourself into a wellness bubble after consuming CBD.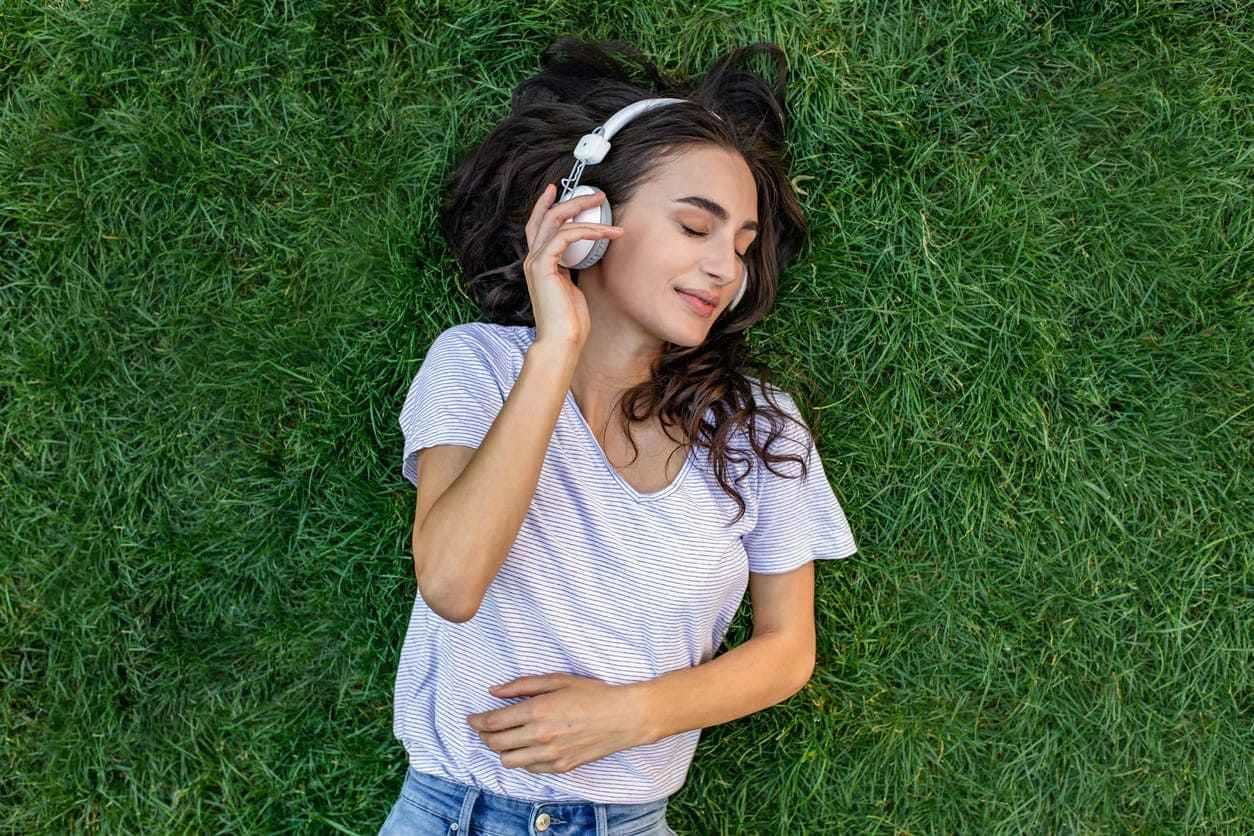 Rap music
Whether in French rap or American rap, cannabis is often put in the spotlight and the big rap stars are not afraid to reveal their love for this famous plant. Whether it's Snoop Dogg, Wiz Khalifa, Dr. Dre, Kendrick Lamar, Asap Rocky, Travis Scott or Kid Cudi, rappers use cannabis in their songs as a provocative tool, or simply as a stylistic accessory. Moreover, their music is at once rhythmic, haunting and sometimes even psychedelic.
And for good reason.
And for good reason, rap is one of the first styles of music to emphasise open-mindedness about cannabis. Emerging in the United States in the 1970s, rap is not only a musical movement but also a cultural one. Rap is also a beautiful form of poetry that expresses feelings, experiences and life. For some artists, rap is a real outlet and young people recognize themselves greatly through their claims.
They are not only a means of expression, but also a way of expressing themselves.
Although the lyrics are often considered violent or provocative, rap is undoubtedly one of the best styles of music for having a good time after consuming CBD.
Reggae
How can you talk about music and cannabis without mentioning reggae? Obviously, everyone thinks of Bob Marley, the most famous and beloved reggae singer in this musical trend. Indeed, cannabis has always had a very important place in the lyrics of his mythical reggae songs.
From a point of view, the term "cannabis" has always been used in the lyrics of reggae.
From a cultural point of view, it is important to know that reggae was born in Jamaica in the late 1960s, in the city of Kingston. In the Rastafari religion, the cannabis plant was used for religious, spiritual and medicinal purposes. For this reason, Rastafarianism carries both a political and religious message towards cannabis. Ultimately, it would almost be a crime to never have tried the experience of listening to reggae after consuming your CBD flowers!
Classical music
Classical music may not be everyone's cup of tea, but one thing is for sure, it's full of benefits for your brain and it's scientifically proven. Indeed, classical music is known to help relax the mind and better cope with stressful events, such as an exam or an interview. In addition, classical music can improve your cognitive faculties. Among other things, it stimulates memory, concentration, productivity and creativity.
Another benefit of classical music in conjunction with CBD is that it has the power to reduce depression and anxiety. According to some scientific studies, classical music helps improve sleep quality, promotes a good mood and can even relieve some physical pain. In short, all the effects you're looking for when you consume CBD flowers or other CBD products!
Rock
If you're a rock fan, listening to Jimi Hendrix, Eric Clapton, or the Red Hot Chili Peppers after consuming CBD is bound to put you in a good mood. Historically, rockers have been known to use marijuana and even write songs in its honour. But the best thing about rock is the catchy melodies and goosebump-inducing guitar solos.
Although it's not a very calm style of music, rock can definitely make you feel happy and serene after consuming CBD flowers, especially if it's a Sativa strain. This is because Sativa cannabis strains are known to stimulate the brain and give you more energy, unlike Indica strains which are more likely to soothe you.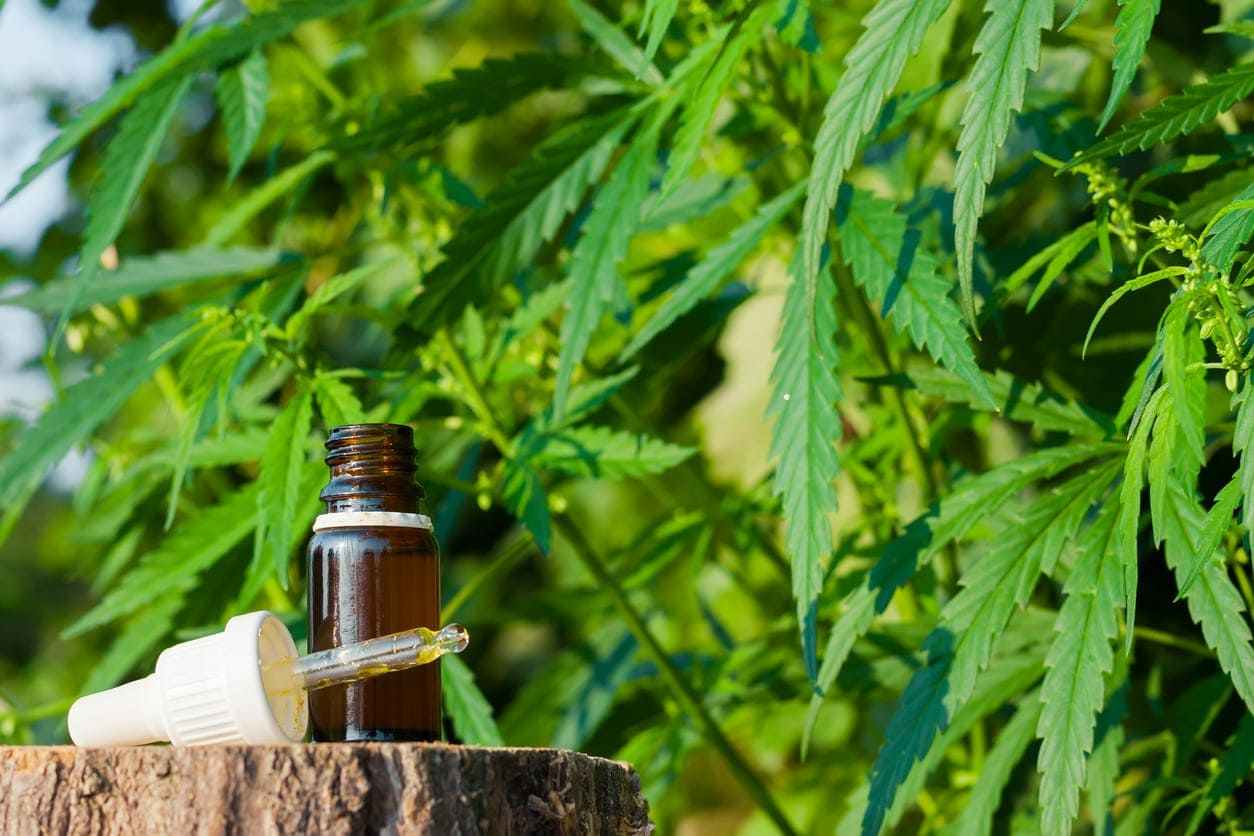 Does CBD consumption have an effect on music perception?
From a purely chemical point of view, cannabis that contains THC has an effect on your perception of music as it is a psychoactive substance. In fact, many artists use cannabis to promote inspiration and improvisation. On the other hand, CBD, which is totally devoid of psychoactive effects, will not change your perception of music, but rather accompany you in this moment of relaxation.
Can you enjoy music more with CBD?
Yes, you can enjoy music more, and even some types of music that you don't normally listen to thanks to CBD. The reason is simple: you are relaxed and focused. By being calm and attentive, you will more easily enjoy the music and simply, the moment.