How to properly taste CBD
The tools
Before you start tasting, it's important to get the right equipment. The first step, if you are a smoker, is to get a quality vaporizer. Forget about joints and tobacco, which are harmful to your health. With a vaporizer, the CBD flowers will not be burnt, the flavours will be preserved and the smoke will be totally healthy. So your assessment will be much more objective.
The location
The tasting location should preferably be odourless, so as not to alter the flavours of your CBD samples. CBD flowers give off a very strong scent and you won't be able to notice all their subtleties if you're in a poorly ventilated room. Finally, make yourself comfortable in a quiet, relaxing place, as you are about to have an intense tasting and relaxing experience.
What are the best CBD strains for tasting?
The White Widow
White Widow is an absolute must-have cannabis strain, if not one of the most well-known. Now available in a CBD version, White Widow flowers are the result of a genetic cross between an Indian indica strain and a Brazilian sativa strain. If White Widow has been a favourite for years, it is not for nothing. This hemp variety is particularly appreciated for its powerful but balanced effects. Flavour-wise, White Widow is known for its natural piney aromas and some fruity notes.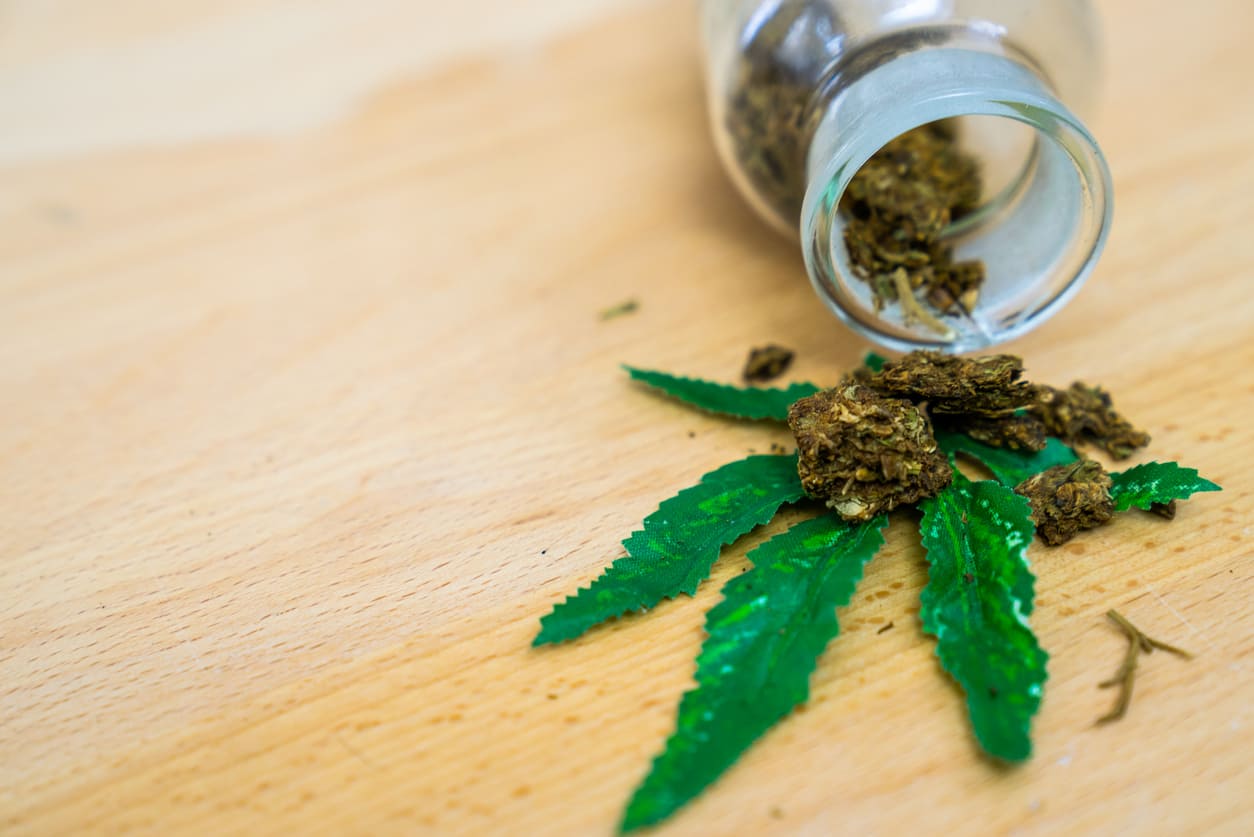 The Gelato
From California, Gelato is a super tasty cannabis strain. It is often described as a sweet strain with fruity berry and citrus notes. Gelato is a 50% Indica, 50% Sativa hybrid strain. In other words, it won't make you sleepy or over-stimulate you. It's just a perfect balance for those who like to consume CBD during the day. As for its flavour, Gelato is derived from Cookies genetics. The scent is sweet, creamy and slightly earthy. There are also some orange and mint notes that are more or less noticeable depending on the plant.
The Zkitllez
Zkittlez is the result of a marriage between the Grapefruit and Grape Ape strains. It is therefore widely known for its fruity, sweet and tart taste. Some consumers also describe a tropical taste reminiscent of grapefruit. Like a candy, this highly flavoured CBD strain may not appeal to everyone, but it's definitely worth a try. 70% Indica and 30% Sativa, this strain is ideal for relaxing and soothing pain.
The Runtz
If you liked Zkitllez and Gelato, you'll love their child: the Runtz. Again, you'll smell a sweet and mild aroma, enhanced by some citrus notes. 50% Sativa 50% Indica, this strain is perfectly balanced. Consumers of this strain have noticed very positive effects such as physical relaxation, a mild feeling of euphoria and a slight boost in creativity.
The Jack Herer
Jack Herer is very well known in the cannabis world because it bears the name of a famous legalization activist, but also because it has won the Cannabis Cup 14 times! With so many rewards, it would be a shame to miss out. This variety was created in the 1990s in the Netherlands. It comes from the cross between Haze, Skunk and Northern Lights strains. Jack Herer is known for its cerebral effects and its energizing side which allows you to stay active in the middle of the day. Regarding its taste, Jack Herer is characterized by its sweet and spicy fragrance. Some consumers note aromas of pine and cinnamon.
The Cheese
Released in the 1980s, the Cheese cannabis strain is a great classic resulting from the mixture of Skunk and Afghani strains. If you like particularly powerful smells, you will love Cheese. Today, there are many variations of Cheese such as Blue Cheese, Sweet Cheese or Big Buddha Cheese. All Cheese strains have in common is their sour-yet-spicy smell. Regarding its effects, it is known to provide great relief against stress, pain and insomnia.
The Blue Dream
Blue Dream is a Sativa-dominant hemp strain. It is therefore rather stimulating and energizing. From a cross between Haze and Blueberry strains, Blue Dream is known to provide motivation, vigor and relaxation. It is particularly effective in combating chronic pain and daily stress. CBD lovers also love it for its aromas of pine, wood, berries, and fresh grass. Some also note some peppery notes.
Gorilla Glue
A clever mix of Chem's Sister, Chocolate Diesel and Sour Dubb, Gorilla Glue is one of the best strains in the world. It has also won numerous awards since its appearance on the market. This variety is characterized by an earthy fragrance, aromas of pine, chocolate, coffee and diesel. It is strong in the mouth but sweet and pleasant enough to be unanimous. The effects provided by Gorilla Glue are generally associated with a feeling of euphoria, relaxation and relief from chronic pain.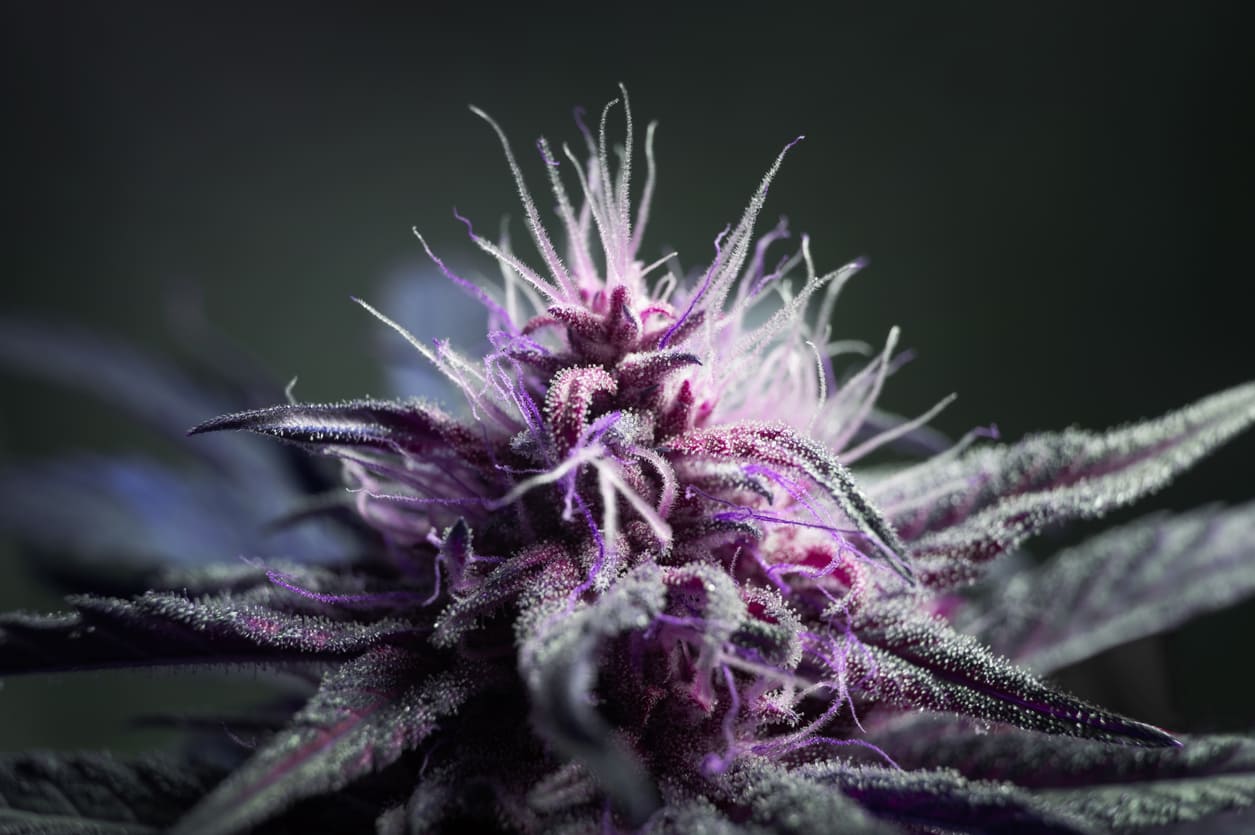 What can we conclude from a CBD tasting?
In addition to having a good time alone or with friends tasting different varieties of cannabis, tasting allows you to refine your tastes. Through this experience, you will really be able to know what you like and what you don't like. To help you in your future choices, take notes for each sample tested on all of the following aspects:
Smell and taste: Just by touching the CBD flowers or mixing them with a grinder, you will already be able to know if the perfume suits you or not . Some scents are stronger, while others are more refined.
The effects felt: The most important thing is to note the effects you felt for each CBD flower consumed. Relaxing, euphoric, energizing… Several effects can occur and it is even possible that you will not feel anything with certain strains.
The duration of effects: Some strains will have a greater impact on your body than others. And the duration of the effects can even vary from one individual to another. To do this, remember to note the onset time of the effects, the moment of the peak, and the total duration of the effects.