What is CBD oil
Before we get into the nitty gritty, it seems essential to go back to the definition of CBD oil. CBD oil is a product made from the hemp plants, seeds and stalks. The oil is therefore a product rich and concentrated in CBD. It is one of the favorite products of CBD consumers, and for good reason, this format has many advantages that we present below.
Why choose CBD oil?
Today, CBD can be found in many forms: flowers, resins, e-liquids, capsules, gummies, and even food products. So why choose CBD oil? Is this format really for you? To help you make your choice, here's a list of the benefits of CBD in oil form.
Discretion assured
One of the reasons CBD consumers love oil is primarily because it's a discreet product. Compared to flowers or resin, there is no hemp smell emanating from this product. In addition, it usually comes in a small bottle that remains easy to carry.
For example, you can slip it into your purse or pocket on a daily basis, no one will suspect that you are consuming CBD to relieve stress or anxiety. In short, if you're looking for a convenient and discreet product, CBD oil is the format for you.
Accessible to the beginner
Also, CBD oil is very easy to use and requires no special experience. Even if you have never consumed CBD before, you won't have any difficulty using this format, since you just need to pour a few drops under your tongue using the bottle's pipette provided for this purpose.
It is true that some products such as flowers, resin or even e-liquids require a little knowledge in terms of hemp consumption. But this is not the case with CBD oil which is accessible to all, and even to beginners!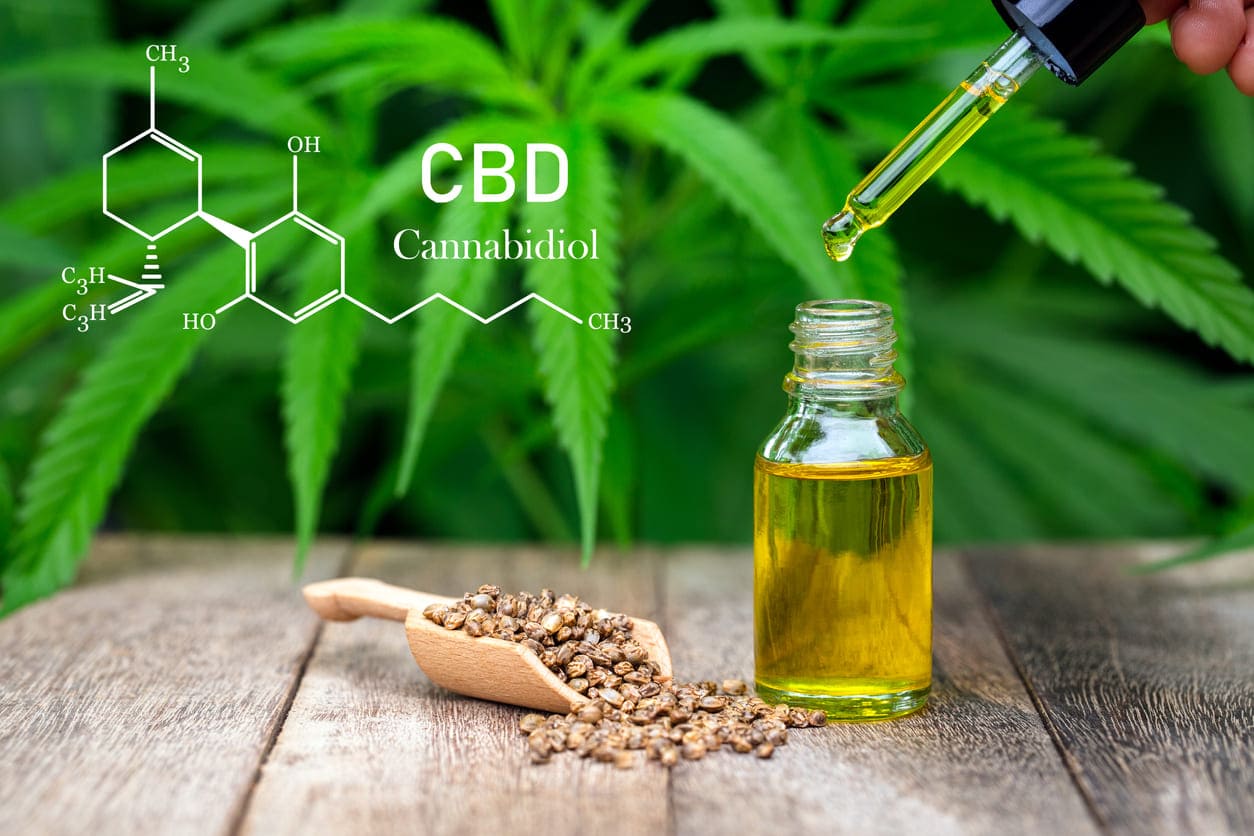 Quick effects
Another advantage of CBD oil, and not the least, is its rapid effects, especially through sublingual use. Particularly recommended for people who suffer from chronic pain, stress, anxiety and panic attacks, CBD oil can give you almost immediate relief.
This is because CBD is absorbed through the mucous membranes under the tongue and reaches the bloodstream more quickly. The effects are therefore much faster than if you had ingested it. As a general rule, it takes 5 to 10 minutes to get noticeable relaxing effects.
Various uses
Finally, CBD oil is not limited to sublingual use. You can also put a few drops of this oil in your drinks, such as in your tea or coffee. You can also use it in cooking and easily incorporate it into all your recipes.
On the other hand, if you choose to ingest it this way, the relaxing effects will take longer to manifest, since the CBD will have to pass through your digestive system first. In this case, it will take between 30 and 45 minutes to feel the soothing effects on your body. Although the effects take longer to manifest, note that they are long-lasting and can give you relief for several hours.
Where to find the best CBD oils
In an online CBD shop
On the internet, there are many CBD shops that offer different lines of CBD oil. Generally, you will find different brands, but also different dosages. For example, CBD oils 5%, 10%, 15% and up to 20%.
You will also find Broad spectrum or Full Spectrum CBD oils, that is to say, which contain all the cannabinoids of the hemp plant. Depending on your needs, you can therefore find a very wide range of oils on a CBD shop online.
In a physical CBD shop
Unfortunately, physical CBD stores are not yet present in every city. But if you're lucky enough to have one near you, you can try the experience of going to a store and asking a salesperson for advice on the spot.
The advantage of going to a physical CBD shop is that if you don't know anything about it and you've never bought CBD before, you'll be able to benefit from the valuable advice of a salesperson experienced in this field. He or she may even suggest that you try other formats as a complement to find what works best for you.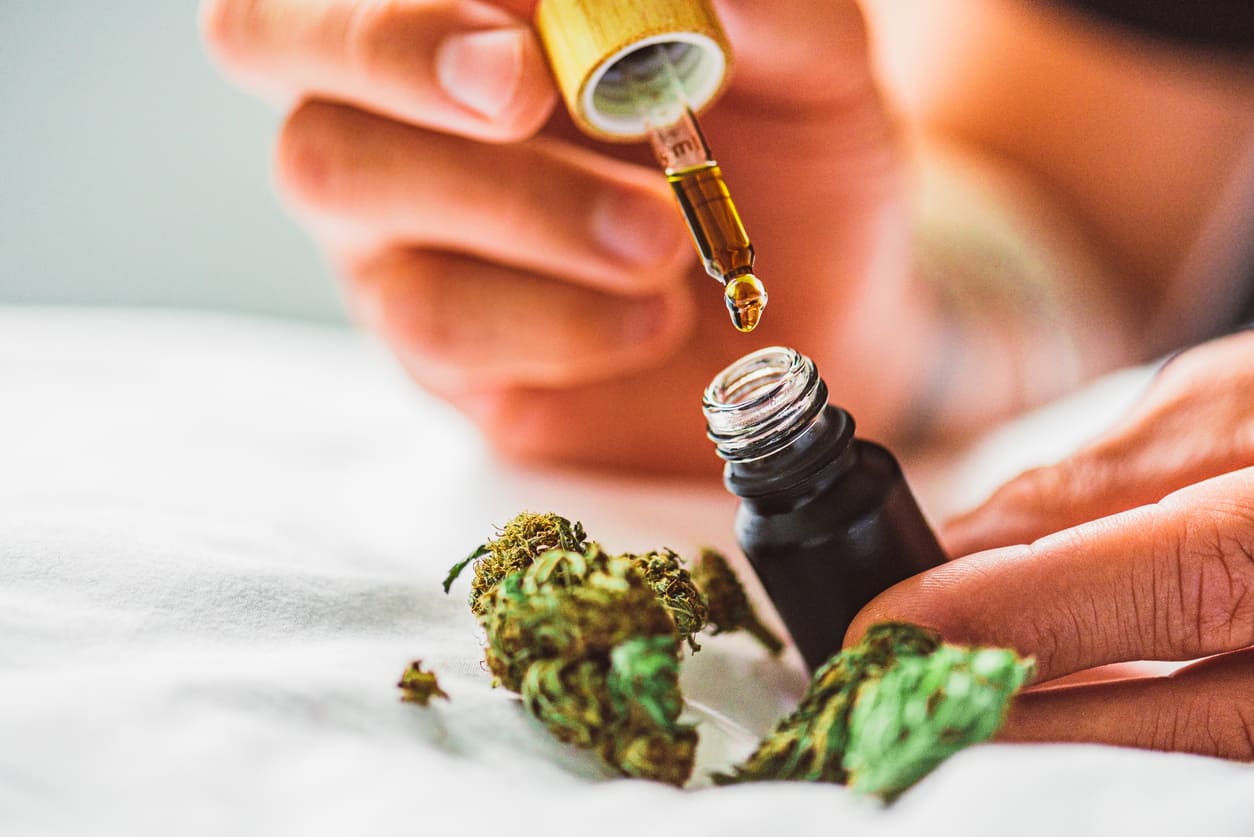 In cosmetic stores
Some perfume and cosmetic stores are getting into the business of selling CBD. After all, these stores are focused on wellness, so it's not surprising to find hemp derivatives on their shelves.
The downside is that the supply is much more limited than in a shop specializing in CBD. In cosmetic stores, you will certainly find CBD-based creams, gels or even shampoos. As far as oil is concerned, not all cosmetic stores necessarily carry it and even so, the offer remains quite limited.
In pharmacies
Now you can also find CBD oil in some pharmacies or parapharmacies. The advantage of going through a pharmacy is that you can ask all your questions to a health professional if you have any doubts about your profile. For example, if you suffer from a pathology or if you are already taking a drug treatment, it is best to ask your pharmacist for advice.
The only disadvantage, which finally joins that of cosmetic stores, is that the offer is more limited in a pharmacy than in a specialized CBD shop. You will certainly find some oils or creams, but you will not have a huge amount of choice. In addition, pharmacists can give you advice regarding your health but are not CBD professionals.
It all depends on your profile and your needs. If this makes you feel better but you can't find the product you need, you can always go to a pharmacy to ask a professional questions and then move on to buying from a site that offers a wide range of CBD oils!