What is a CBD product?
CBD, also called cannabidiol, is a substance extracted from hemp. It is now used in many products intended to improve well-being, whether physical or moral.
CBD has long had a bad press because of a related substance, tetrahydrocannabinol (THC). It is this molecule, present in cannabis, which is a drug creating addictive effects and psychoactive effects. It is therefore essential not to confuse these two molecules, and to know how to explain the difference to your father.
In France, CBD-based products found on the market must contain less than 0.2% THC to meet the standards of European legislation.
There are many products containing CBD: oils, flowers, resins, teas and herbal teas, capsules, beauty products and much more.
What cannabidiol products to give for Father's Day?
There are a plethora of products available made from CBD molecules. Here is a special selection for Father's Day.
The classic gift: CBD oil
This is the best known format, found in many CBD shops and online. CBD oil has the advantage of being very easy to use and can be consumed immediately, without prior preparation.
When the need arises, simply place a few drops under the tongue and wait about thirty seconds before swallowing. Passing through the mucous membranes, the molecules will quickly diffuse into the body.
The first effects come 30 minutes after consumption, and disappear after about 6 to 8 hours.
Our advice: be careful to choose the dosage of the oil you offer to your father. If he has never used CBD, choose an oil with a low concentration of 5%. On the other hand, if he is already a fan, you can dare to use more dosed oils, at 30%.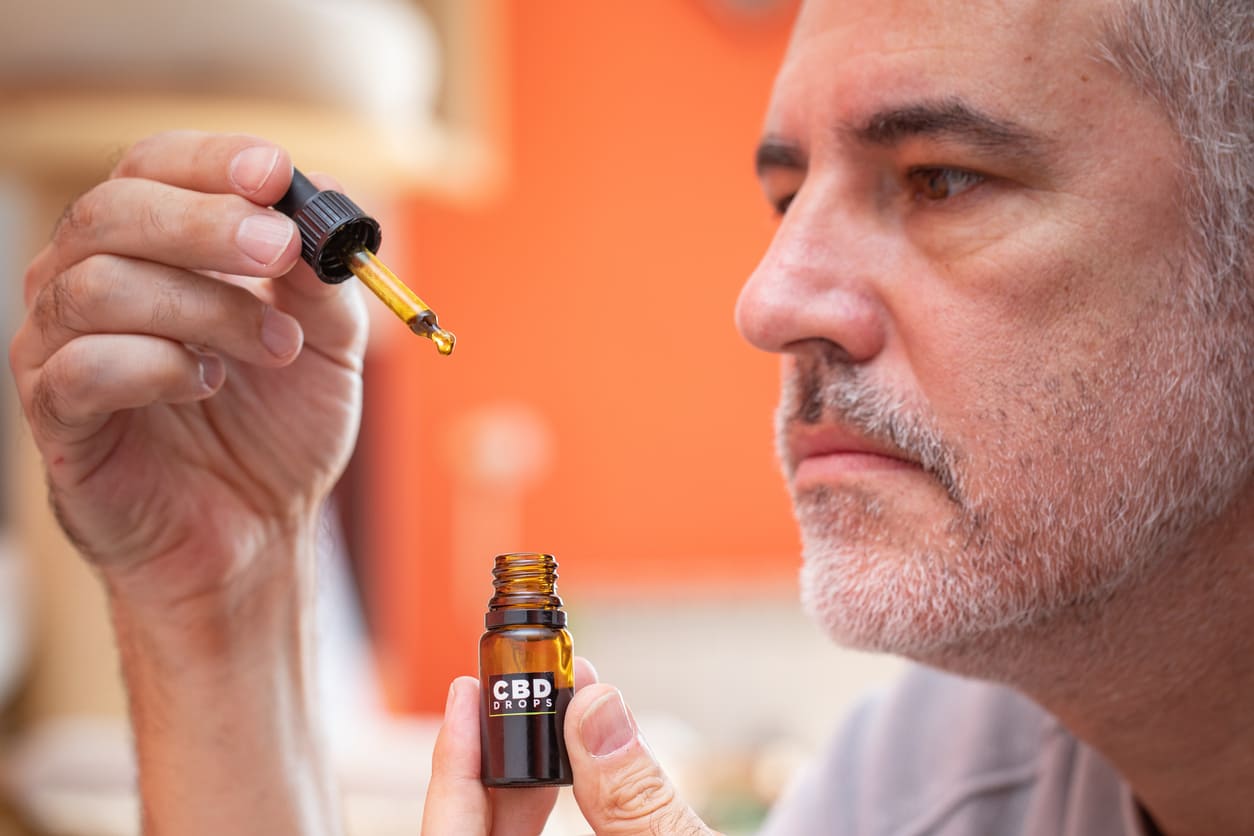 For foodie dads: CBD gummies
Here is a great gift idea for those with a sweet tooth, but be careful, CBD gummies are not confectionery to be consumed in whole handfuls.
Indeed, they certainly have the good taste of CBD but also contain molecules, which will therefore act on the body.
They are therefore consumed when the need arises, but you have to limit yourself to the necessary quantity. In general, be careful not to consume too much CBD if you drive afterwards.
For aperitif-loving dads: CBD syrup
This is a little-known product, and yet it is perfect to enhance your drinks, your teas or even your cocktails!
By offering it to your father, you will surely have the opportunity to taste one of his creations. Not being the most famous CBD product, you will also make an original gift!
CBD Chocolates
If you missed the opportunity at Easter, here's a new one to offer CBD flavored chocolates.
Dark chocolate has antioxidant properties and provides magnesium, while cannabidiol improves memory and concentration. So it's a great duo to offer.
For dads who have trouble falling asleep: a CBD infusion
Comforting, CBD herbal tea allows you to relax and treat yourself to a real moment of relaxation. It is ideal for soothing stress and reducing anxiety. When consumed in the evening, it can help reduce the time it takes to fall asleep and help you get a better night's sleep.
Of course, a CBD infusion can be consumed at any time of the day. In the function of the variety of choice, it is necessary to bring a feeling of relaxation or to restore motivation and promote concentration at work.
Good to know: you can buy a CBD herbal tea or infusion directly from the store, or create your own and offer it to him in a personalized bag.
For stylish dads: CBD-based creams
Due to the dazzling success of the CBD molecule, many cosmetic brands have launched products that contain it.
The benefits to the skin are noteworthy. CBD providesantioxidant virtues that fight against premature aging of cells, and can also act on skin problems such as psoriasis or eczema.
For dads who don't use cream: we also recommend CBD-based bar soaps, which have in addition the merit of being ecological and zero waste. It's a simple way to help your dad take care of himself even if he never applies cream.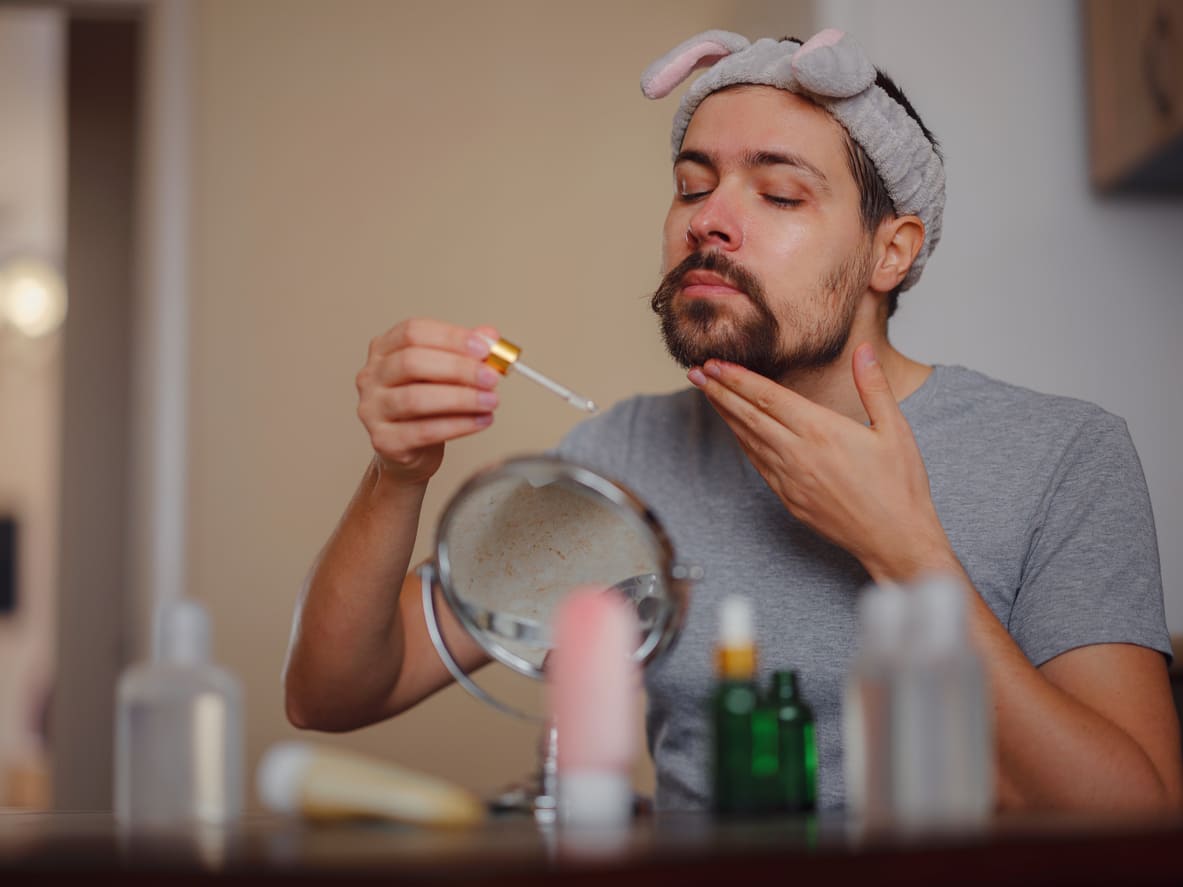 For ex-smokers, or those trying to quit: e-liquid
Finally, why not encourage your father in his desire to quit smoking by offering him CBD-based e-liquid, as well as a vaporizer if he doesn't don't have any?
Indeed, this object makes it possible to keep the gesture so dear to smokers, but without bringing toxic products to the body. It aids in weaning simply by imitation.
In addition, CBD is shown to help break free from addictions and can help quit nicotine. This gift is therefore a perfect combo for anyone who hates quitting smoking.
Why offer CBD for Father's Day?
Show your dad you love him by giving him products that will improve his well-being and mood. CBD has numerous therapeutic benefits. Its molecules enter into a relationship with the endocannabinoid system of the human body, which allows its effects to be diffused.
Here are some benefits of CBD on physical well-being:
Migraine and Headache Relief,

Digestion facilitated and more comfortable, with less bloating and gas,

Reduction of inflammation of the digestive tract,

Reduction of necessary temperatures to fall asleep,

Reduction of nocturnal awakenings and bad dreams, which allows for better recovery,

Relief of body aches and muscle cramps,

A faster recovery after an intense sports activity,

Improvement of the immunity system and reduction of oxidative stress,

In cream, the CBD contributes to reducing the inflammations of the skin.
And here are some effects on moral well-being:
Reduction of daily stress,

Reduction of anxiety,

In some cases, you should accompany the treatment of depression (in talking to a doctor),

Increased concentration at work.
For all these reasons, the CBD represents a good gift idea for your dad.