#1 Be well informed about the risks of this project
The cannabidiol market presents many opportunities… and some risks. To make an informed choice and avoid unpleasant surprises, you must be fully aware of the two main threats that can undermine your project:
Latent legal uncertainty. While CBD is perfectly legal in France (with a THC concentration of less than 0.2%), its status is temporary pending a substantive decision from the Council of State. Rest assured, the signals are green: the molecule is now available in supermarkets, the first results of the study launched by the Ministry of Health and Solidarity on the therapeutic potential of CBD are promising results and cannabidiol is currently being considered for "Novel Food" status by EFSA.

Exponentially competitive intensity. According to Interchanvre, the number of shops specializing in CBD products has increased from 400 in 2020 to more than 2,500 in 2022. Large-scale supermarkets such as Carrefour, Monoprix and E. Leclerc entered the market in early 2020. However, the "proximity" positioning remains very promising, especially in medium-sized cities.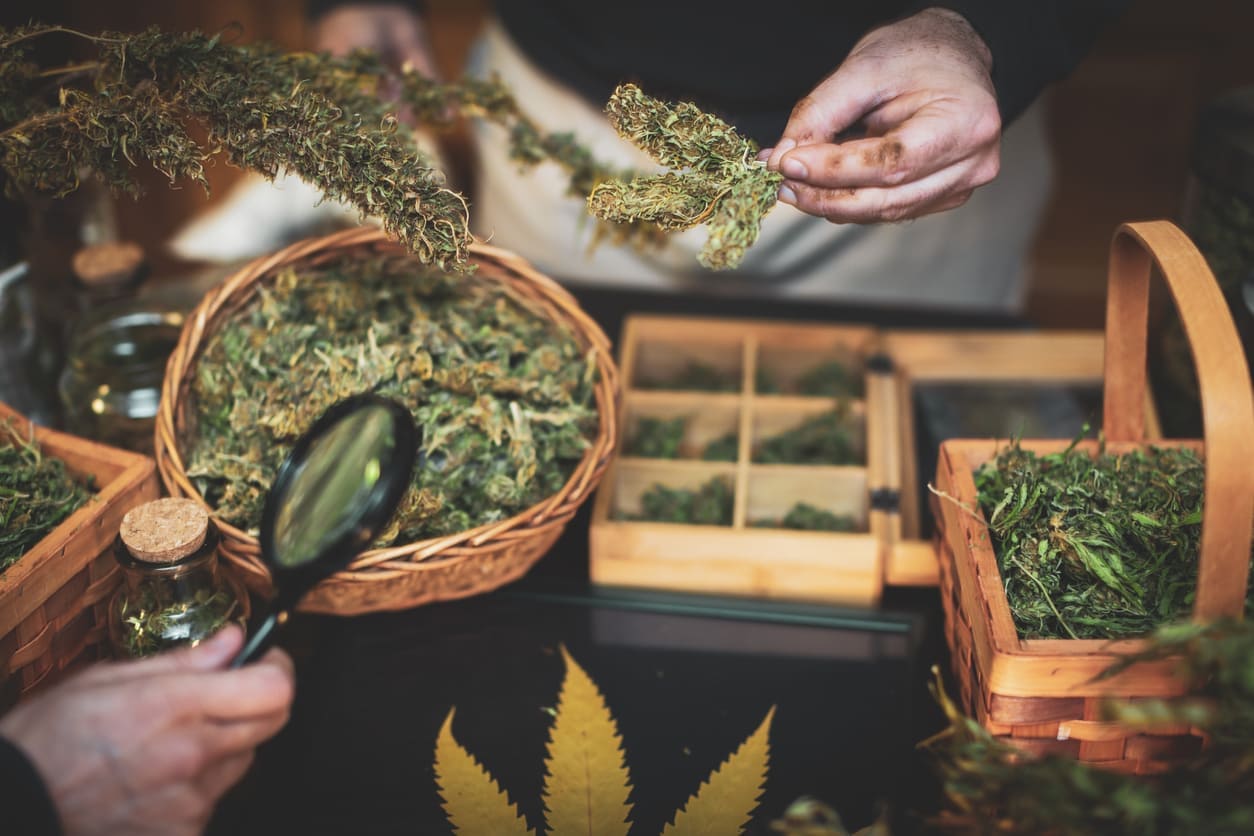 #2 Find ways to finance your CBD shop
The initial investment depends on several factors, but the most decisive remains the choice (or not) to base your activity on a physical store. It is generally estimated that a physical CBD store in town will require an initial investment of between €10,000 and €55,000. Of course, if you opt for the "Pure Player" model, that is to say an online store without a physical presence, this budget could be divided by 2 or 3.
Faced with legal uncertainty, French banks may be reluctant to finance your entire project to open a CBD shop. You will probably have to resort, at least in part, to self-financing, borrowing from a foreign bank or a source of financing such as Crowdfunding.
#3 Choose the legal form of your CBD shop
To sell CBD in France, you must have professional status. The SASU status (Société par Action Simplifiée Unipersonnelle) is generally acclaimed for this type of business. It must be said that it offers several advantages for the owners of shops specializing in CBD and, more broadly, so-called "wellness" products:
No minimum for initial capital;

The sole shareholder freely drafts its articles of association;

The single partner who creates a CBD shop in France is affiliated with the general social security system. It is also the only legal form that allows this advantage;

The sole shareholder may opt, on a provisional basis, for the regime of partnerships if he deems it advantageous (see the LME of August 4, 2008);

If the Sole Partner would like to welcome other partners to fund the growth of their CBD shop, they can easily scale his company to SAS status and sell part of his shares to one or more partners.
Legally, nothing prevents you from selling CBD as a freelancer. However, the ceilings imposed by this status will restrict your activity and you will have to quickly initiate a transition (sometimes time-consuming and costly) to another status.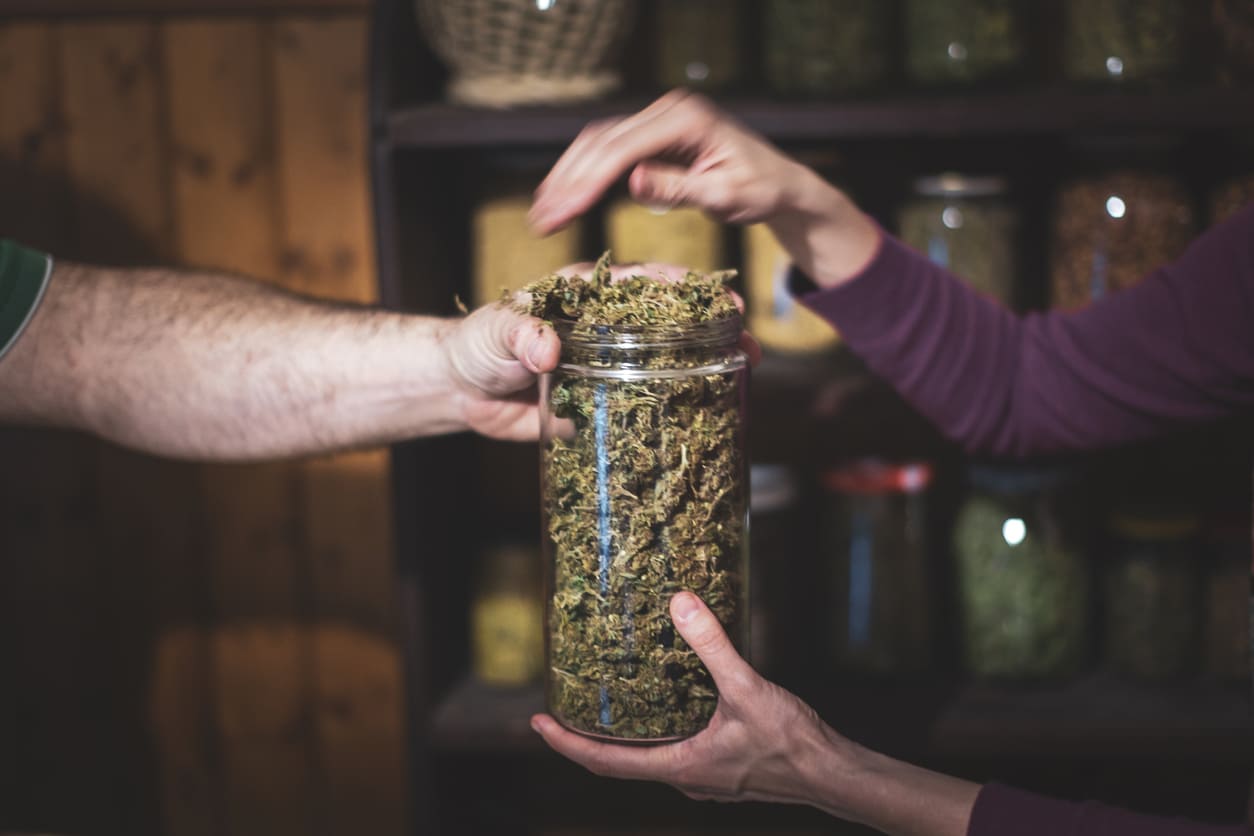 #4 Find the right supplier for your CBD shop in France
This is undoubtedly the element that most conditions the overall performance of your CBD store because it impacts your margin rate, the quality of the products marketed, the continuity of supply, etc. Here are 5 criteria to choose the best supplier for your CBD store in France:
A CBD supplier based in Europe, ideally in France or neighboring countries, to keep a certain agility in the purchasing function. Due to the volatility of cannabidiol legislation, you need to be able to respond quickly to any changes.

A CBD provider with a diverse offering. This will allow you to target a wide spectrum of consumers (occasional, vapers, sportsmen, etc.) without having to change supplier.

A CBD supplier offering products with impeccable traceability. Please note: if you market CBD products with a THC concentration of not less than 0.2%, you will fall under the narcotics law.

A CBD supplier allowing you to order online for obvious convenience.

A flexible CBD supplier on quantities. If you're just starting out, your CBD shop will most often settle for "sample" orders under 5kg. Thereafter, you can beef up your stock to meet demand, ideally by staying with the same supplier.
#5 Other practical tips for opening your CBD shop in France
Here are some other practical tips for a successful CBD project in France:
Expand your business focus to wellness and relaxation products. This will allow you to diversify your offer if necessary but also and above all to facilitate access to financing. Attention: you must mention cannabidiol (CBD) and reassure the legislator on the legality of the products offered.

Strictly observe communications and marketing restrictions: do not refer to unproven therapeutic properties, for example, and do not advertise on social networks.

If you are considering hiring someone to help you, start with a young co-op to cut costs.

If your project is supported by an online store, offer a Live Chat module (or an instant messaging widget) to advise your customers and educate prospects, particularly on the absence of psychotropic and addictive effects (as explained by the WHO Expert Committee).
Opening an online CBD store: a special case
All the advice given above remains valid in the case of a "Pure Player" project, i.e. a CBD shop that operates exclusively online, without a physical presence. There is a major advantage and a major disadvantage to opting for a digital-only business model:
Advantage: you won't have to worry about the commercial space which is often the biggest fixed charge for a small CBD business in Paris or in a metropolis;

Downside: Unlike a physical store on a busy street, you don't get access to a catchment area. The visibility of your online CBD store will therefore depend essentially on your ability to deploy a relevant natural and paid referencing strategy and your presence on social networks;
The trade in CBD products is relatively compatible with e-commerce. Indeed, the consumer can very well order his flowers, his resin or his CBD oil remotely, as long as he has confidence in his supplier. This is not the case for all industries. For example, many consumers are reluctant to order clothes online and prefer to try them on before going to checkout. The absence of a physical store in a sector as particular as CBD can, however, pose a problem of trust. Here are some tips to fix it.
#1 Integrating a messaging module into your online CBD store
Although CBD has become a relatively commonplace product, there is still a great educational effort to be made with the general public. Some misconceptions may indeed persist, such as the fact that CBD is a narcotic, that it causes a high, that its consumption is illegal, etc. We must also act on the other extreme and explain that CBD is not a miracle cure, and that the scientific studies that document its therapeutic potential on serious pathologies (epilepsies, oncological symptoms, pain from multiple sclerosis, etc.) use doses of CBD (and sometimes THC) several times higher than those found in CBD products available to the general public.
As the owner of an online store specializing in CBD products, you cannot advise your customers like a salesperson at a physical point of sale. But there is an alternative: Live Chat! Integrate a messaging widget on your website to encourage your visitors to exchange with you, express their fears and explain their needs to you. You will be able to do pedagogy and advise them according to their objectives, their preferences and their budget.
#2 Complete product sheets
Forget the basic product sheets that are content with the "technical" characteristics of the reference, payment terms and shipping costs. You will have to pull out all the stops to advise your customers and reassure them about the quality of your CBD products. On the menu:
The CBD and THC content of the product in question;

The variety of hemp plant from which the CBD product in question is derived;

The place and method of cultivation of the CBD product (Indoor, Outdoor, Greenhouse);

Different elements of traceability;

Information on the organoleptic profile of the CBD product: terpenes, aromas, fragrance;

The genetic profile for CBD products made from a mixture of different strains;

The effects of the marketed CBD product;

Advice on use.
If you offer "discreet" delivery, display it prominently to encourage purchase. Not all consumers want their package to explicitly mention cannabidiol.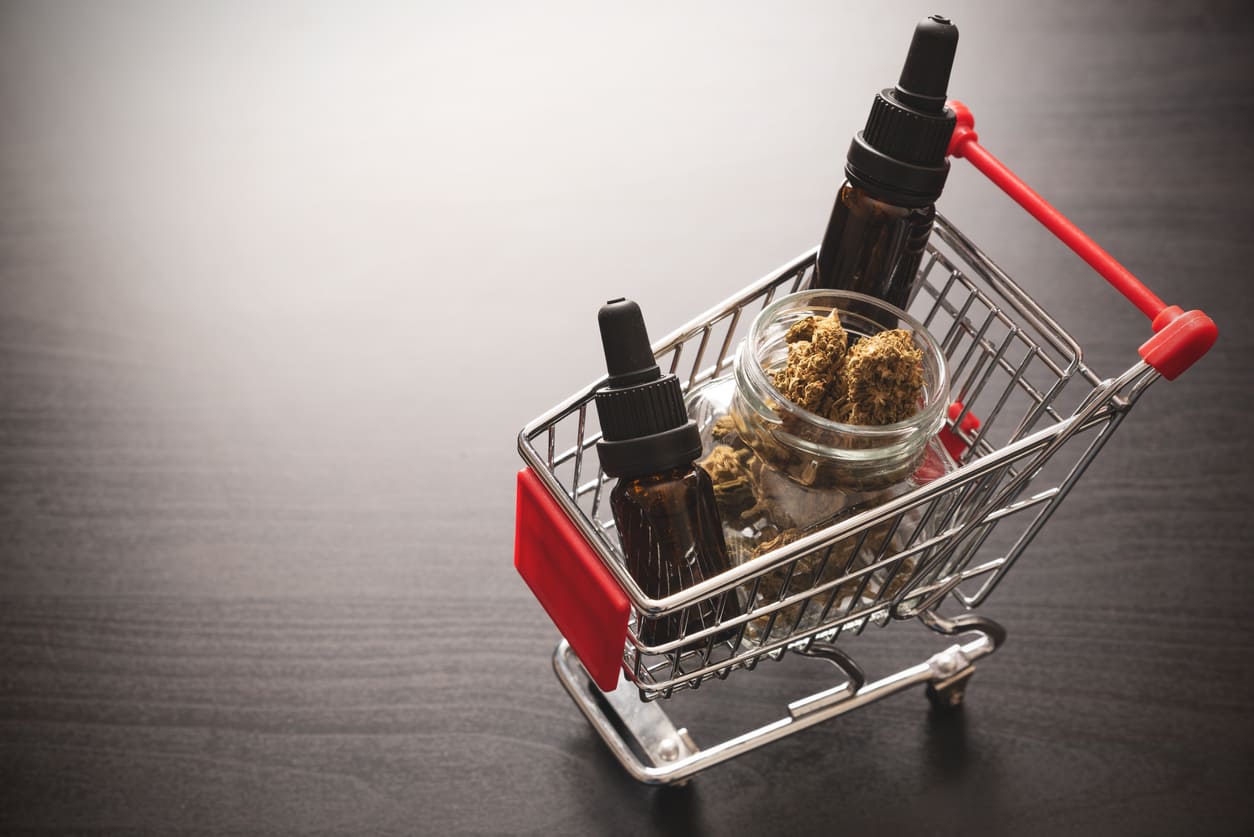 #3 Payment security guarantees
In stores, consumers can pay in cash or via a TPE terminal, a gesture they make several times a week. Unfortunately, "online payment always remains a moment of friction", as explained in a study carried out by OpinionwWay for Natixis Payments at the end of 2021. Indeed, more than one in two consumers have already given up on purchase when paying online. "Doubt about security when arriving on the payment page is the main reason for giving up for 88% of those who give up buying online,", can we read in the study .
So make sure to give all the necessary guarantees to your customers: security protocol (HTTPs), bank cards accepted, payment partner, 3D Secure protocol, confirmation email, etc.
#4 Accessible, responsive and free customer service
At this level, it is a question of compensating for the absence of a physical store (and of a salesperson) with accessible customer service. Ideally, offer a free telephone line accessible during office hours. Also multiply the points of contact with a Live Chat, a WhatsApp button, a contact form, etc.
#5 Authentic customer testimonials
There is nothing better than proof by example! Integrate the opinions and testimonials of your customers on the home page and/or display them on a dedicated page. A positive customer opinion is a powerful reassurance factor. You can solicit your most loyal customers to gather their opinions, ask them for permission to display their first name and possibly their photo in return for a small promotion or a commercial gesture, for example. Remember that almost all French consumers (94%) consult online reviews during their shopping journey.
What About CBD Dropshipping?
Dropshipping is a method of online order fulfillment where a business or seller purchases inventory from a third-party supplier, usually a wholesaler or manufacturer, and orders delivery directly to their customer without having to store the goods in question.
An online store that offers CBD Dropshipping will therefore not have stock or inventory. It will collect orders from consumers, collect payments and communicate their details to the third-party supplier who will take care of the delivery. CBD products delivered via Dropshipping may benefit from packaging from the "intermediate" company (when the supplier works in white label).
In a market as special as CBD, Dropshipping must meet several conditions to remain legal. The wholesaler or manufacturer chosen by the seller must produce CBD that complies with current European regulations, with a THC level of less than 0.3% (among others). Resellers who opt for the Dropshipping business model and who wish to sell their products in France must choose a serious and credible French wholesaler like 321CBD. Objective: to resell authentic, regulatory-compliant, traceable CBD products at the best price.
Selling CBD as a freelancer (or micro-entrepreneur)
In France, nothing prevents you from setting up your CBD product project under the status of autoentrepreneur. This legal and tax choice has several advantages for the merchant:
The creation formalities are very simple and very fast, since you simply have to make a declaration of activity and file it with the chamber of commerce and industry of your municipality;

If you are starting your CBD business as a freelancer, your accounting obligations will be very flexible. You are exempt from drawing up annual accounts. Only the receipts book and the register of purchases will be among your accounting obligations;

You will not be subject to VAT, with two consequences for your CBD selling business: your selling prices will be higher competitive, but you will not be able to recover the VAT paid on your purchases of goods, etc.;

Selling CBD as a self-employed person means benefiting from full social protection, with contributions based on your turnover. 'business monthly or quarterly;

The self-employed entrepreneur scheme can be combined with the ACCRE scheme, resulting in partial exemptions from social security contributions, or even the possibility of receiving unemployment benefits under certain conditions.
As you will have understood, the autoentrepreneur scheme shines above all for its accounting and tax flexibility and a certain security. Merchants who choose to sell CBD under the autoentrepreneur status will however be constrained by a number of limitations inherent in this status:
You cannot write off investments made for tax purposes;

Payroll taxes are calculated on the basis of turnover, not profits or executive compensation;< /li>

The autoentrepreneur scheme is not suitable for professionals who make substantial and regular purchases. In the case of a CBD business, inventory is the most recurring purchase (excluding CBD Dropshipping);

The status of autoentrepreneur does not allow you to recruit or associate with other people. If your business model suggests great possibilities for development, especially with rapid growth, the status of autoentrepreneur is not suitable;

In self-employed status, all merchandise sales activities (including CBD) are capped at one turnover annual fee of €176,200 (over two successive years).
In short, nothing prevents you from launching your CBD sales activity under the status of autoentrepreneur. On the other hand, this is not necessarily the most appropriate configuration for a CBD shop which has a physical store and/or which manages its own stock (excluding Dropshipping of CBD therefore).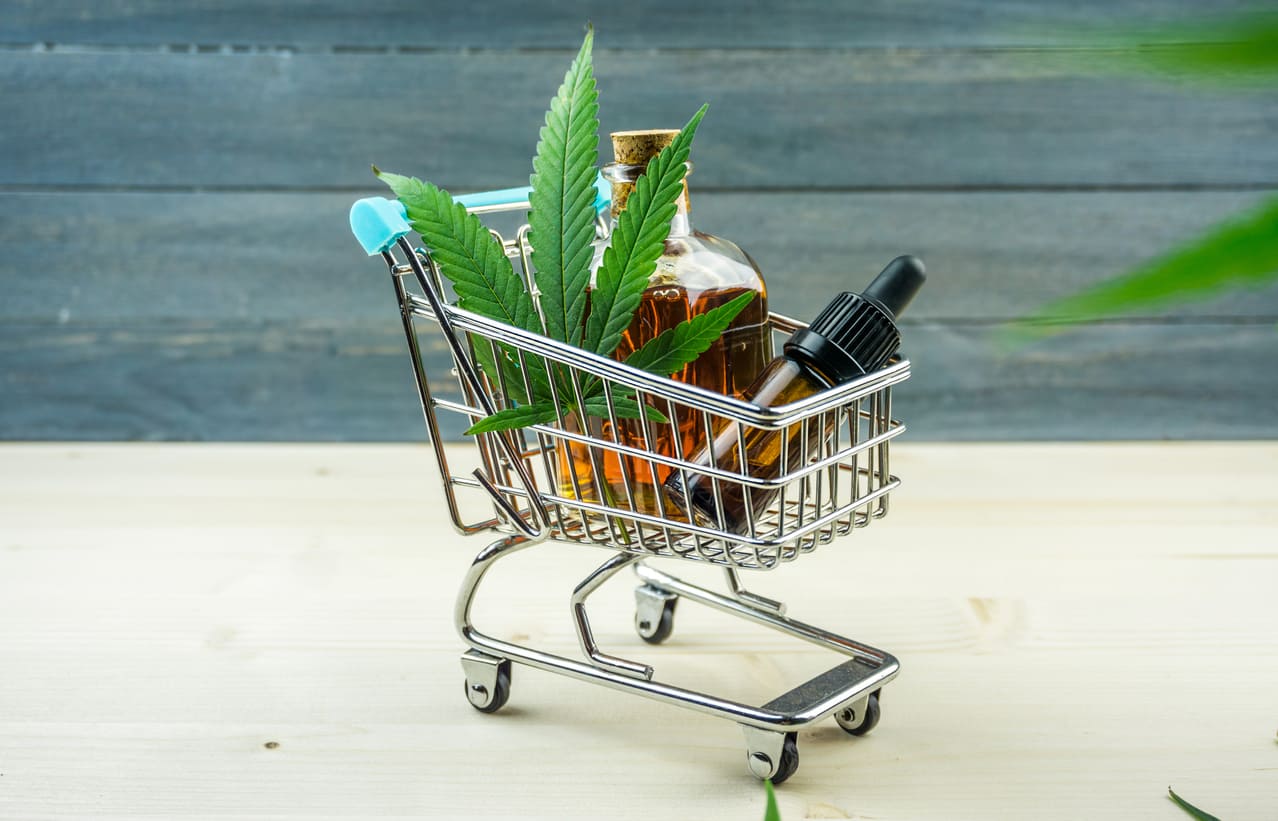 What about the profitability of a CBD store?
After suffering from a relatively controversial image, no doubt because of its affiliation with hemp, cannabidiol is gradually becoming commonplace in France. According to figures from the Hemp Trades Interprofession (Interchanvre), France has no less than 7 million occasional or regular consumers of CBD products... and the potential is enormous. Indeed, 16% of the European population consumes CBD products, compared to 12% for France. We should also remember that our country accounts for 60% of European hemp production, far ahead of Italy and the Netherlands. Globally, France ranks third behind Canada and China.
The upstream part of the sector is particularly profitable. As En Marche MP Jean-Baptiste Moreau explains, a hectare of hemp has a yield of €2,500, or 8 times more than a hectare of wheat… without forgetting that this same hectare can absorb as much CO< sub>2 than one hectare of dense forest. This exceptional yield therefore guarantees wholesalers, semi-wholesalers and resellers a sustainable supply with competitive purchasing costs. To sum up: an available, accessible and environmentally friendly raw material, and a massive demand that can only grow. This equation makes CBD trading an economically viable venture. But what about profitability?
As in all sectors of activity, profitability largely depends on the characteristics of the project, the quality of management and certain exogenous factors such as the economic situation and legal developments, especially in a "young" sector such as that cannabidiol products. Nevertheless, we offer you a small benchmarking with averages and orders of magnitude to help you develop the financial forecast for your CBD product store if you are just starting out, or to compare yourself to the market if you are already in business:
According to our observations since the launch of our online store of CBD products, the average consumer basket is around 70 at 80 €;

Typically, CBD shops achieve a double-digit growth rate between the first and second year. The average is between 30 and 50%. Warning: this empirical observation is based on the years 2020 and 2021, which saw several legal decisions in favor of the marketing of CBD in France and Europe, in particular the favorable judgment of the Court of Justice of France. European Union (CJEU) in the "Kanavape" case;

On average, a physical or digital CBD store invests between 5-15% of its revenue in marketing campaigns to grow its notoriety and customer acquisition;

According to data published in the Marijuana Business Factbook, profit margins for companies in the legal cannabis market are between 30 and 35 %.
The site modelesdebusinessplan.com estimates the net margin rate of CBD shops based in France at 18%. Here is a rather credible theoretical example given by the site. A CBD shop with a starting budget of €85,000 will produce around €170,000 in turnover for an annual profit of €30,600. Its break-even point, i.e. the time required to recoup the initial investment, will be reached after 2.8 years. In other words, this shop specializing in cannabidiol products will become profitable after 34 months.