Reminder: what is CBD?
CBD, short for cannabidiol, is a natural compound found in different varieties of the hemp plant, including Cannabis L. Sativa and Cannabis Indica. Unlike the other dominant cannabinoid of this plant, namely THC, cannabidiol does not have a psychotropic effect. Moreover, the scientific committee of the World Health Organization (WHO) explains that "CBD does not appear to present any risk of abuse or harmfulness to health".
In France, CBD is mainly consumed in the form of oil, flowers, leaves, resin, wax, vaping liquid or in foods containing CBD. Consumers are looking for its soothing and relaxing effects, its anti-inflammatory properties and its analgesic properties to relieve chronic pain.
In the following, we invite you to review the various effects of CBD on the body, from improving sleep to managing chronic pain, relieving stress and anxiety, l therapeutic use in the context of neuropathies or CBD applied to sports. As you will see, we systematically include one or more scientific study(s) to support our statements and possibly qualify the effectiveness of cannabidiol for each application. Here we go!
#1 CBD for better sleep
This is undoubtedly the primary motivation of French consumers who regularly buy CBD. It must be said that lack of sleep is a public health problem in France, with all the known risks of developing diabetes or heart disease.
It's a fact: the French sleep little and badly. In any case, this is what emerges from the Sleep Barometer carried out by Santé Publique France. We learn, for example, that we would have lost about an hour and a half of sleep per night in the space of fifty years. Our nights are only 6h32 minutes on weekdays, between 28 and 88 minutes less than the recommendations of health professionals. A study by Ifop agrees with this and explains that 7 out of 10 French people suffer from sleep problems with a long-term impact. In question: the omnipresence of screens but also stress, anxiety and a difficulty in letting go to fall into the arms of Morpheus.
Praised for its soothing and relaxing properties, CBD is a molecule of choice for promoting rapid sleep and healthy, restorative sleep.
CBD for better sleep: the study that proves it
A study carried out on 103 adult patients suffering from recurrent insomnia related to stress and anxiety problems evaluated the effect of CBD. Conclusion: Two thirds of patients supplemented with CBD in sublingual application reported a significant improvement in sleep score from the first month. This score took into consideration the speed of falling asleep, "unwanted" awakenings and the quality of awakening. English speakers can view the full study here.
In another study, CBD helped patients with sleep problems relieve the frequency and intensity of REM sleep disorders, namely nocturnal verbalization, muscle spasms, and other sudden movements. The participants also noted a significant reduction in the phenomenon of daytime sleepiness that characterizes REM sleep disorders. Click here to view the full study.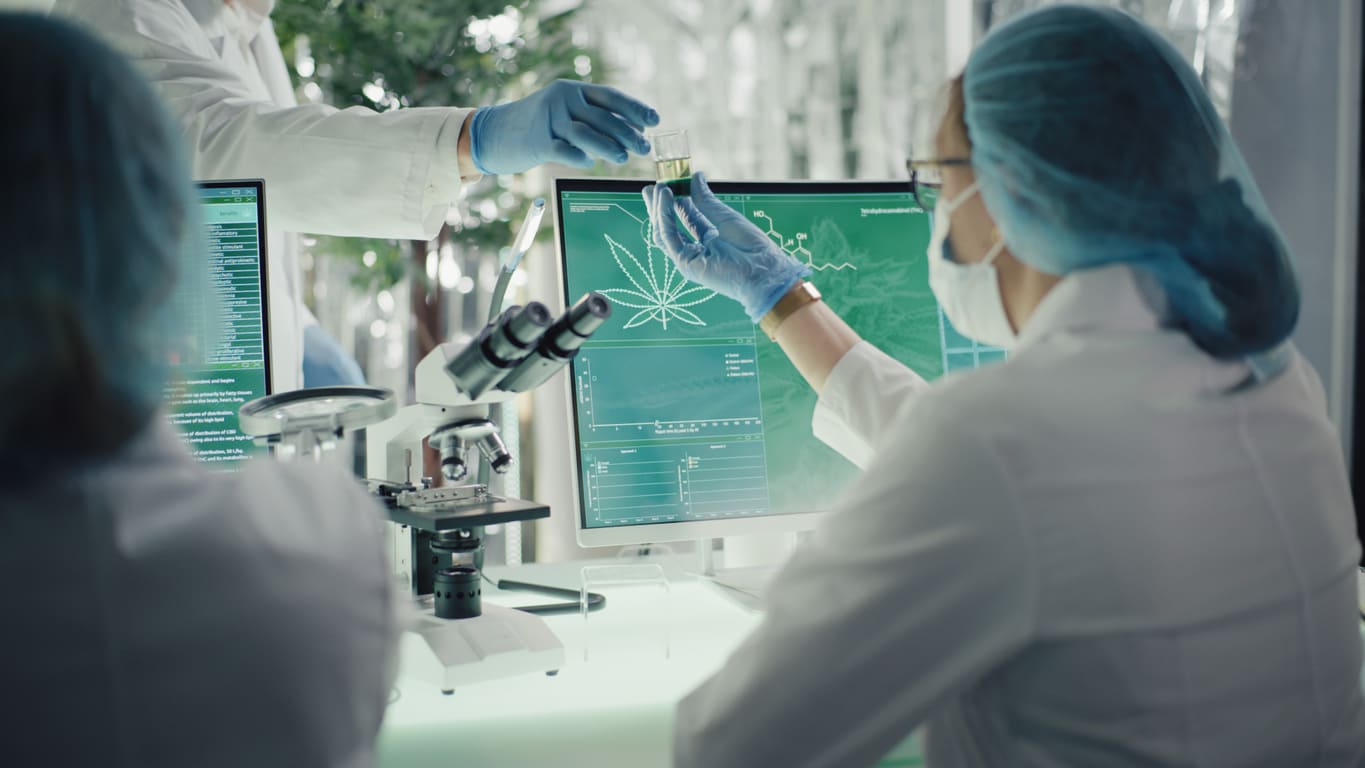 #2 CBD to relieve stress and anxiety
This is the other major factor that explains the enthusiasm of the French for cannabidiol products. Stress is the evil of the 21th century, and some even call it a daily poison. As Passeport Santé explains, two out of three employees are affected by chronic stress in France, with a cost estimated at 1.6 billion euros per year by Social Security. In 76% of cases, work is cited as the primary source of stress, including overwork caused by long-term work overload.
To the extent that the causes of stress can hardly be eliminated (work, studies, family life, etc.), it will be a question of better controlling this phenomenon and equipping our organism to better respond to stimuli. In addition to the usual good practices such as a healthy and balanced diet and regular sports practice, it is advisable to work for a healthy and restorative sleep and to favor foods likely to relieve stress and anxiety. And this is where CBD products come in!
CBD for stress relief: the study that proves it
Two studies published in 2015 and 2020 demonstrated that the soothing and relaxing properties of cannabidiol reduced stress levels in consumers. Moreover, the field of action of CBD is broader, with 360° effects on mental health. According to this study, CBD helps reduce symptoms of anxiety, depression, panic disorder, obsessive compulsive disorder (OCD) and post-traumatic stress disorder (PTSD). This broad-spectrum action makes CBD one of the best natural molecules for supporting good mental health.
#3 CBD for pain relief
The analgesic effect and anti-inflammatory properties of CBD have aroused the enthusiasm of the scientific community since the discovery of the molecule in the 1940s. Indeed, the management of chronic pain poses several challenges, in particular that of addiction to opioid drugs. Health professionals are therefore looking for effective and safer alternatives to relieve pain and improve the quality of life of patients without the risk of addiction.
Historically, science has studied the analgesic effect of tetrahydrocannabinol (THC) more than the painkilling effect of cannabidiol (CBD). While THC has shown its effectiveness in pain management, its use has remained marginal for obvious reasons:
It is a psychoactive (euphoric) molecule;

There is a clear risk of addiction;

Ethical issues.
CBD, whose characteristics are close to THC (without psychotropic effect), is a serious alternative. Our understanding of CBD's role in pain management continues to evolve, and animal studies have shown that CBD exerts its pain-relieving effects through its various interactions and modulation of the endocannabinoid, inflammatory, and nociceptive systems. (pain detection).
The endocannabinoid system is made up of cannabinoid receptors that interact with our own natural cannabinoids. This system is involved in the regulation of many body functions, including metabolism and appetite, mood, anxiety and therefore the perception of pain.
The painkiller effect of CBD: the study that proves it
The ability of CBD to relieve chronic pain is supported by many clinical observations, but the mechanism behind it is still being explored. In this experimental study, researchers conclude that CBD relieves pain through both a pharmacological action and a placebo.
But the most promising study is undoubtedly the one currently being carried out by the Ministry of Health and Solidarity in France. Launched in March 2021, this major experiment aims to assess the therapeutic potential of CBD (and THC) drugs in the context of the indications defined by the National Agency for the Safety of Medicines and Health Products (ANSM). As you will see, these indications focus primarily on pain management:
The so-called "drug-resistant" or refractory epilepsies;

The recalcitrant pain that accompanies some forms of cancer;

Rebel Symptoms in Oncology;

Painful symptoms associated with certain neuropathies;

The painful spasticity of multiple sclerosis;

Pain relief in palliative care.
This large-scale study should benefit more than 3,000 patients throughout France. "I am proud that France can experiment with the use of cannabis for medical purposes and thus better support thousands of patients who face serious pathologies", declared Olivier Véran, ex- health Minister. The results are expected in 2023.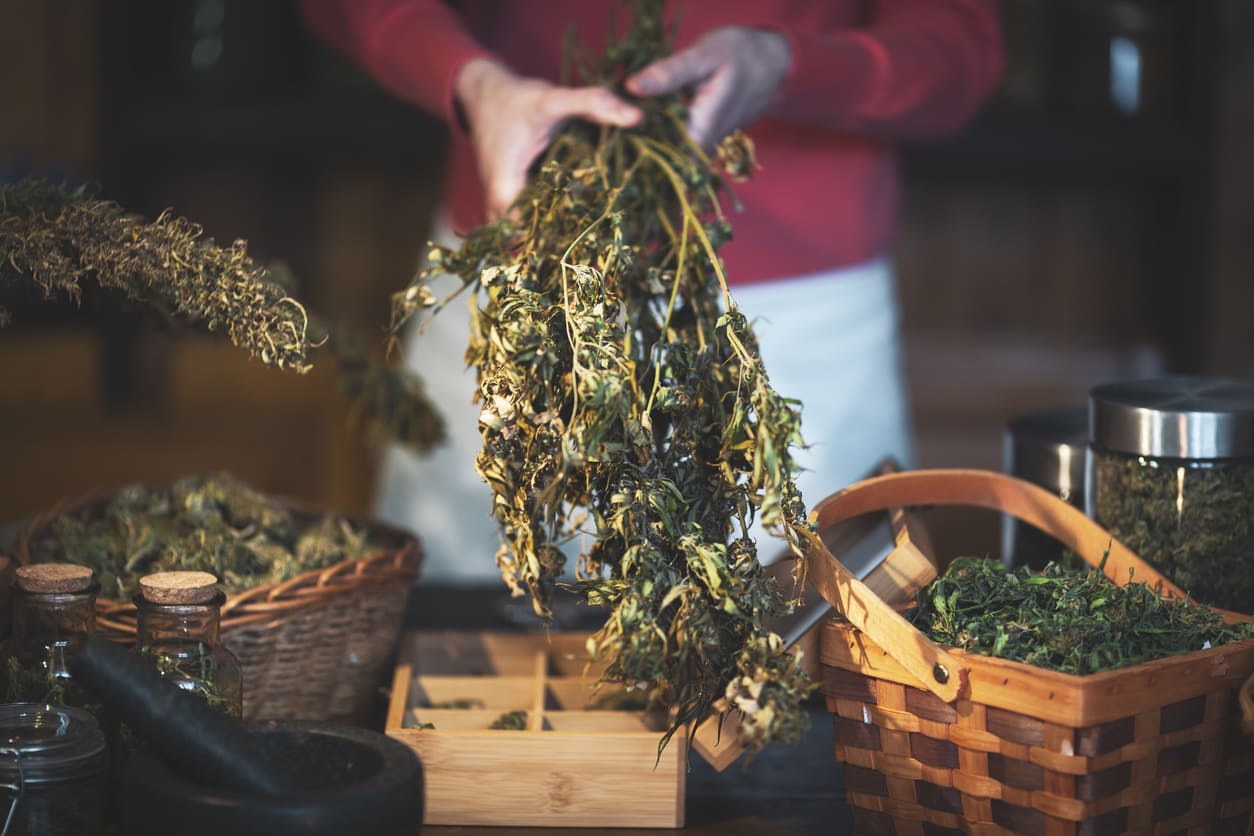 #4 CBD in muscle recovery for athletes
The cannabidiol product industry has seen the emergence of a new consumer profile: athletes at all levels. It must be said that the effects of CBD in favor of sports performance have been the subject of a flurry of communication from elite athletes. Some examples:
Megan Rapinoe, emblematic captain of the American football team, double world champion and Olympic champion, is a regular at the products of the CBD that she consumes to optimize her sleep and promote muscle recovery in times of intense preparation;

Alex Morgan, co-captain of the United States Soccer Team, uses CBD to optimize his performance on the field. She has also launched a range of cannabidiol products for athletes;

John Isner, American tennis player, No. 17 in the ATP ranking, has repeatedly mentioned his appetite for CBD products to relieve muscle pain and stiffness;

Yair Rodriguez (UFC fighter, world No. 3), Nate Diaz (UFC champion) and Mike Tyson have all incorporated CBD products in their daily lives.
Resin, massage oil, capsules, CBD flowers in infusion… athletes opt for quality CBD products and healthy consumption methods (without combustion). Note: The World Anti-Doping Agency (WADA) removed CBD from its list of doping products in 2018.
The effect of CBD in sports practice: the study that proves it
This interesting study published at the end of 2021 reviews the scientific literature intended to assess the potential of cannabidiol in physical recovery for high-level athletes. We offer you here the conclusion of the study report.
"The evidence for CBD as an ergogenic aid to improve the effectiveness and efficiency of recovery processes during exercise and sports-related fatigue looks promising. However, the information is not sufficient to be conclusive. CBD appears to have certain properties that may boost exercise recovery as an anti-inflammatory, neuroprotective, analgesic, anxiolytic, and pain reliever. However, due to the lack of studies on high-performance athletes, there is a need to better understand the effects of CBD as a physiological, physical and cognitive recovery agent ".
#5 Therapeutic CBD: an interest in the treatment of neuropathies
Since the mid-2010s, scientists have been interested in the therapeutic potential of CBD to help patients with severe neuropathies improve their quality of life, whether by reducing the frequency and intensity of attacks or by relieving the pain associated with these pathologies.
Of course, and given the seriousness of these diseases, we are no longer on normal doses. CBD drugs for the treatment of neuropathies have a concentration of cannabidiol several times higher than that found in commercial CBD products. Also, in the Ministry of Health experiment, patients may be prescribed drugs containing THC to relieve stubborn symptoms and recalcitrant pain.
The effect of CBD against neuropathies: the study that proves it
The major studies carried out by Professor Orrin Devinsky, a leading figure in epilepsy research, are authoritative on the subject. Here is a summary of the two most promising works, published in 2017 and 2018 respectively:
A randomized, double-blind study demonstrated the ability of CBD oil (under controlled manufacturing) to reduce the frequency of 42% atonic seizures in young patients with Lennox-Gastaut epileptic syndrome;

Another randomized, double-blind study demonstrated the ability of CBD oil (under controlled manufacturing) to reduce the number seizures by 50% in 43% of young patients with Dravet's epileptic syndrome.
An earlier study (published in 2014) further explains that the antagonism of CBD at the level "CB1" receptors could explain the molecule's action in reducing symptoms in patients with epilepsy. Again, the Department of Health study should feed the science with first-hand, large-scale data.
CBD: what side effects?
The studies we've featured in this handy guide to the effects of CBD share one thing in common: side effects, when they did show up in participants, were mild and mostly transient.
The few patients who showed signs of intolerance only reported transit disorders, mainly episodes of diarrhea, as well as some drowsiness. Remember that Professor Orrin Devinsky's studies have focused on children with seizure disorders.
More broadly, the side effects of CBD remain rare, mild and transient. The fact that cannabidiol is a natural molecule is no stranger to this observation. In addition to drowsiness and transit disorders, there is also dry mouth, loss of appetite, nausea and temporary fatigue. To go further, you can consult our article dedicated to the potential side effects of CBD and best practices to avoid them.