What is Crohn's disease?
Crohn's disease is a chronic inflammatory disease that affects one or more parts of the digestive tract. The inflammation is usually marked at the junction of the small intestine and the large intestine, which causes thickening of the intestinal wall. Crohn's disease, which is part of the Chronic Inflammatory Intestinal Diseases (IBD), is 100% covered by Health Insurance as part of the list of long-term conditions.
It is estimated that this chronic pathology affects between 100,000 and 150,000 French people, and the number of new cases is around 5 per 100,000 inhabitants each year. Crohn's disease affects both women and men, but recent studies show a predisposition in women from adolescence.
The disease progresses in flare-ups interspersed with periods of remission and calm during which the patient presents few, if any, of the characteristic symptoms of the pathology, namely:
Abdominal pain;

Chronic diarrhea, sometimes accompanied by mucus and blood;

Tiredness, even asthenia;

Weight loss;

Joint and skin symptoms may be observed.
With frequent and debilitating symptoms, Crohn's disease affects the private and professional lives of patients. The causes of the disease are not clearly defined. Genetic predisposition, environmental factors, immune system abnormality, etc. are suspected. Smoking seems to increase the risk of developing the pathology by more than 50%. As with all inflammatory diseases, CBD is logically considered in the pharmacopoeia to help patients relieve symptoms and improve their quality of daily life by limiting flare-ups.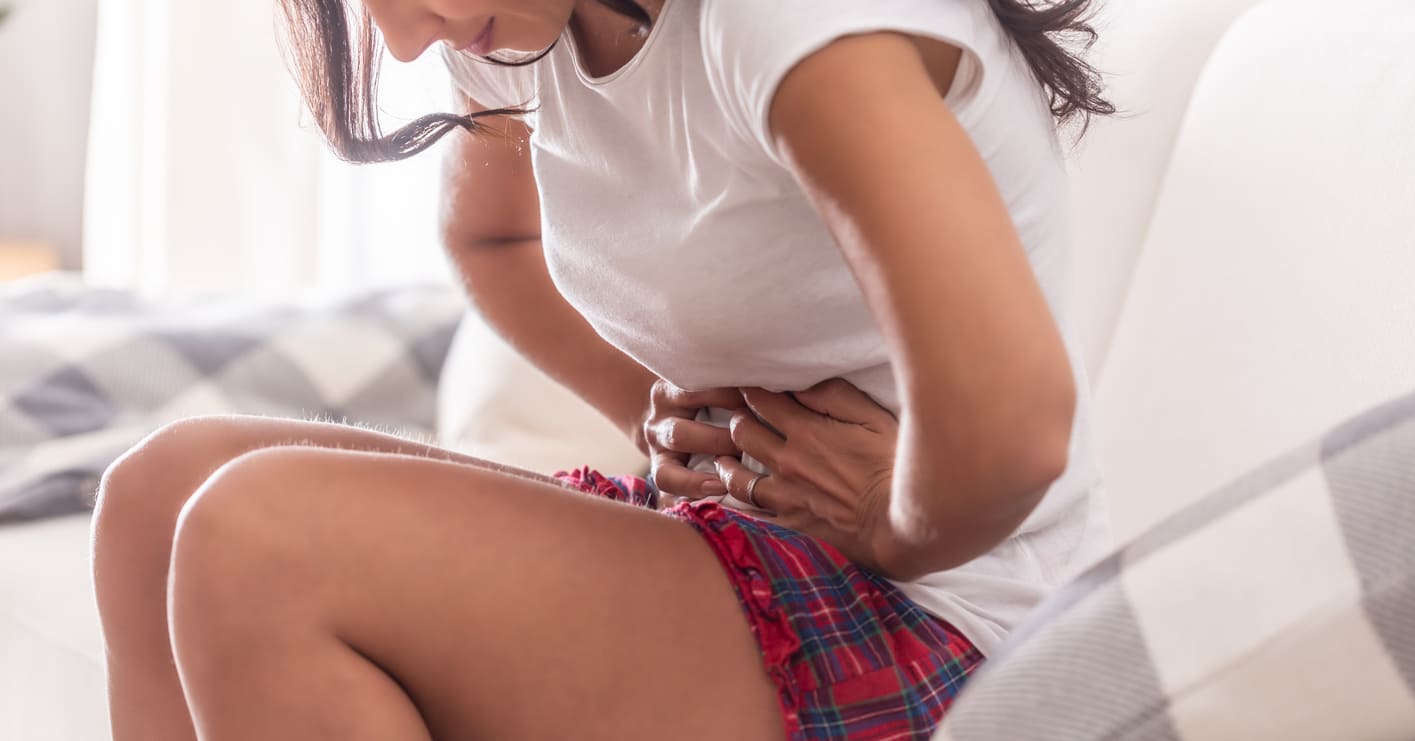 CBD and Crohn's disease: literature review
Known for its anti-inflammatory, soothing and analgesic properties, cannabidiol has an interesting profile in the management of inflammatory pathologies in the broad sense, and Crohn's disease in particular.
Let's start this overview with this study published in the Journal of Clinical Investigation. The researchers wanted to assess the benefit of cannabinoids on human tissues and mice suffering from Chronic Inflammatory Intestinal Diseases, in particular Crohn's disease and Irritable Bowel Syndrome (IBS). According to the researchers, endocannabinoids appear to "turn off" the inflammatory response by diffusing through the cells lining the gut.
"There has been a lot of empirical evidence on the benefits of medical cannabis, but the science is not yet able to back it up. For the first time, we have an understanding of the molecules involved in the inflammatory process and how endocannabinoids and cannabinoids control inflammation," says Beth McCormick, professor of microbiology and lead author of the study. .
Another study by a team of Israeli researchers tested an oil with 15% CBD and 4% THC on 46 people suffering from a moderate form of Crohn's disease. Symptom severity was measured before, during, and after CBD treatment using an endoscope and markers of inflammation in blood and stool samples. Summary of results:
After two months, participants supplemented with CBD oil reported "significant improvement in their symptoms and quality of of life," the researchers explain.

About 65% of the group given the CBD oil "met the criteria for complete remission", compared to 35% in the placebo group.

Surprisingly, blood and stool samples as well as endoscopic observations did not show any anti- inflammatory. "This study indicates that the improvement in symptoms may not be related to anti-inflammatory properties," says Timna Naftali, study leader and gastroenterologist at Meir Hospital in Tel Aviv.
In another study, people with ulcerative colitis received an oil containing 50 mg of CBD twice a day, with a gradual increase in dose until they reached 250 mg per dose. The researchers reported a notable improvement in the quality of life of the patients compared to the placebo group. Finally, this meta-analysis published in 2018 explains that Full Spectrum CBD Oil helps relieve the symptoms of people who suffer from a moderate form of Crohn's disease.
Beyond CBD, people with Chronic Inflammatory Bowel Disease need to make certain dietary changes to limit flare-ups and prolong remission. These will include consuming foods high in omega-3 fatty acids to reduce inflammation, reducing or eliminating alcohol intake, favoring moderate but frequent food intake over large meals, and possibly keep a food diary to identify foods that may trigger digestive disorders.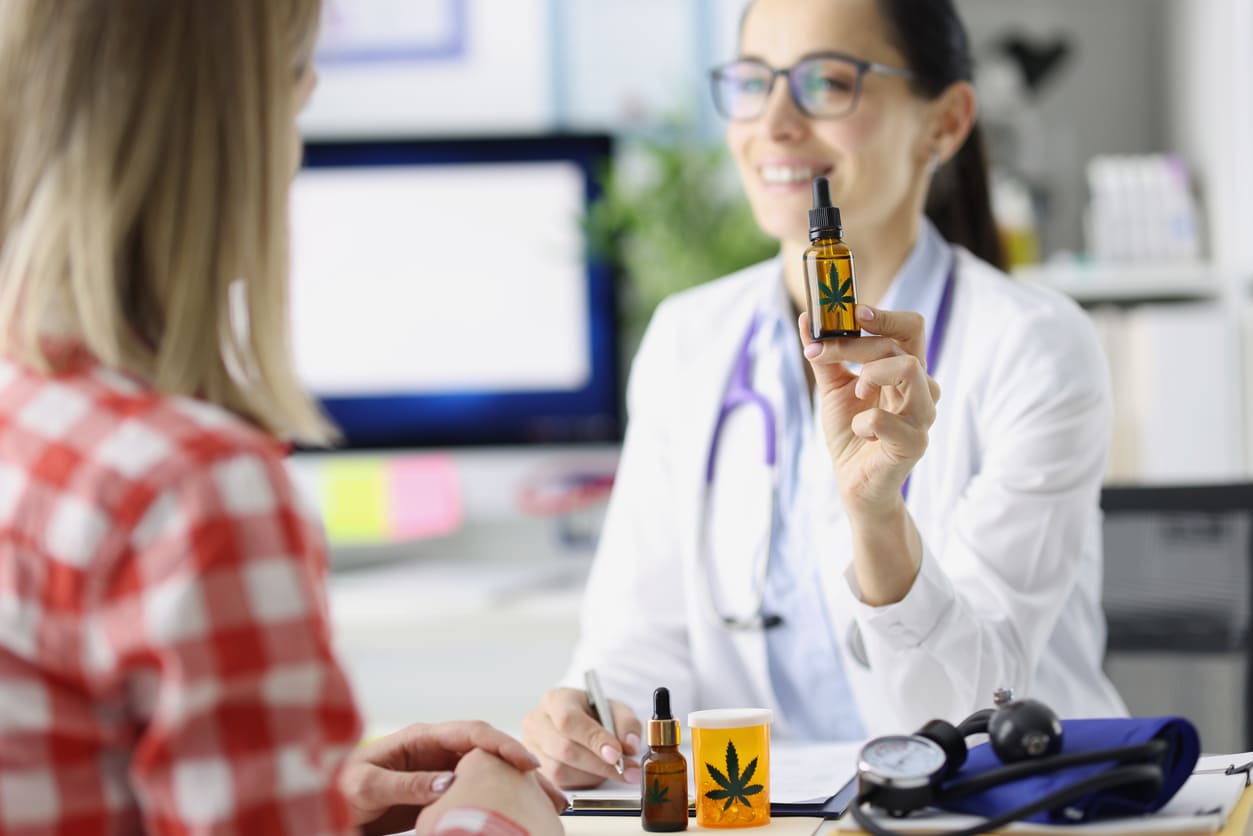 CBD and Crohn's disease: conclusion
As Timna Naftali explains, the studies that have focused on the therapeutic interest of CBD in relieving the symptoms of Crohn's disease and improving the quality of life of patients are anecdotal, but promising. "To move forward, longer and larger studies are needed," she said. Warning: CBD can interact with blood thinners, including Coumadin. Ask your doctor for advice.