Contrary to some popular belief, CBD helps boost the immune system. In other words, you can consume CBD to improve your immune system. This is because it works with the endocannabinoid system and with the NK cells that have the ability to suppress cancer cells in our body
But this is not the only possible interaction between CBD and the immune system. Let's take a look at the different possible interactions and some secrets related to its consumption
When should you consume CBD to strengthen your natural defenses?
During the change of seasons, our body is put to the test depending on the change of temperature or the decrease of light, as in winter. Thus, it is preferable to to consume CBD during these seasonal changes so as not to be tired or suffer from repeated infections.
It is also important to know that the consumption of CBD alone will certainly not be enough in certain cases and that it is also necessary to consume a lot of vitamins not to be reached by certain evils specific to certain seasons like gastroenteritis in winter.
To mitigate all the possible undesirable effects related to certain seasons, it is essential to have a gooda healthy lifestyle in order to keep your body healthy and to avoid getting sick. To do this, it is essential to practice regular physical activity and sports, as well as to eat healthily in order to provide all the nutrients necessary for the proper functioning of your body.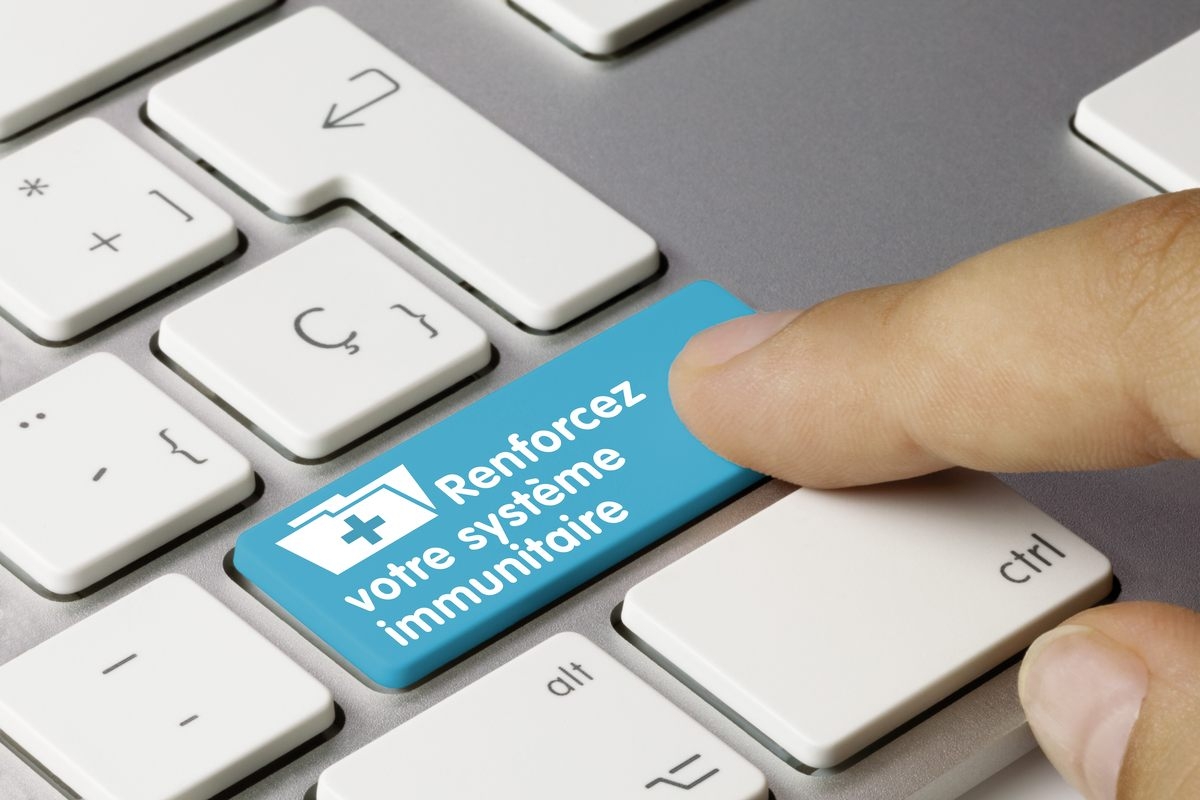 Eliminate stress to strengthen your immune system!
It is well known that stress and anxiety, when present for a certain period of time slowly kill the good cells and thus, drastically decrease the efficiency of the immune system. For this reason, it is important to eliminate the sources of stress and to fight your anxiety to promote its beneficial action.
Many sources of stress and anxiety can be observed in everyday life and in the workplace. Even if it doesn't seem to affect you, the damage to your body can be felt days, months or years later and it's the beginning of the downward spiral
For many years, it has been proven that cBD has been proven to reduce or even eliminate anxiety and stress thanks to its action on the receptors located in the endocannabinoid system, which are the CB1 and CB2 receptors that encompass the entire body
Thus, your immune system, following the consumption of CBD, will be much less impacted by the stress and anxiety undergone on a daily basis, which will result in improving its action on external threats. It is important to know that different activities can complement each other with CBD, such as the market or sports
These activities allow you to free your mind and to think consciously while taking a step back, this allows you to feel better and to eliminate your daily stress and anxiety
How to dose its consumption of CBD?
To have a beneficial effect on the long term, it is extremely important to properly dose its consumption of CBD as well as the frequency of consumption. We will explain various points to regulate your consumption and obtain beneficial effects on the long term
First of all, it is extremely important to start with a low and regular dosage of about 15 to 20 mg per day of CBD. You will have to wait a few days or weeks if the effects are felt, so as not to be a victim of CBD overdose
If no effect is felt, it is possible increase the dose of CBD to 25 mg which is generally sufficient for the daily needs of most consumers. It is also possible to increase either the quantity during each absorption, or the frequency of administration which can vary from two to three times, or four to five times
Obviously, if you consume CBD oil or resin and flowers that have a higher than normal CBD content, such as 30% CBD oilyour frequency and the amount absorbed during each administration will logically decrease so as not to exceed this ideal dosage
Attention, it is important to specify that the effects of CBD can vary from one consumer to another. Thus, the effects will not be the same and the frequency, as well as the quantity may vary. For some individuals, it is possible to consume CBD in very low doses to feel the effects, while for others, it will require a large dose from the beginning of consumption.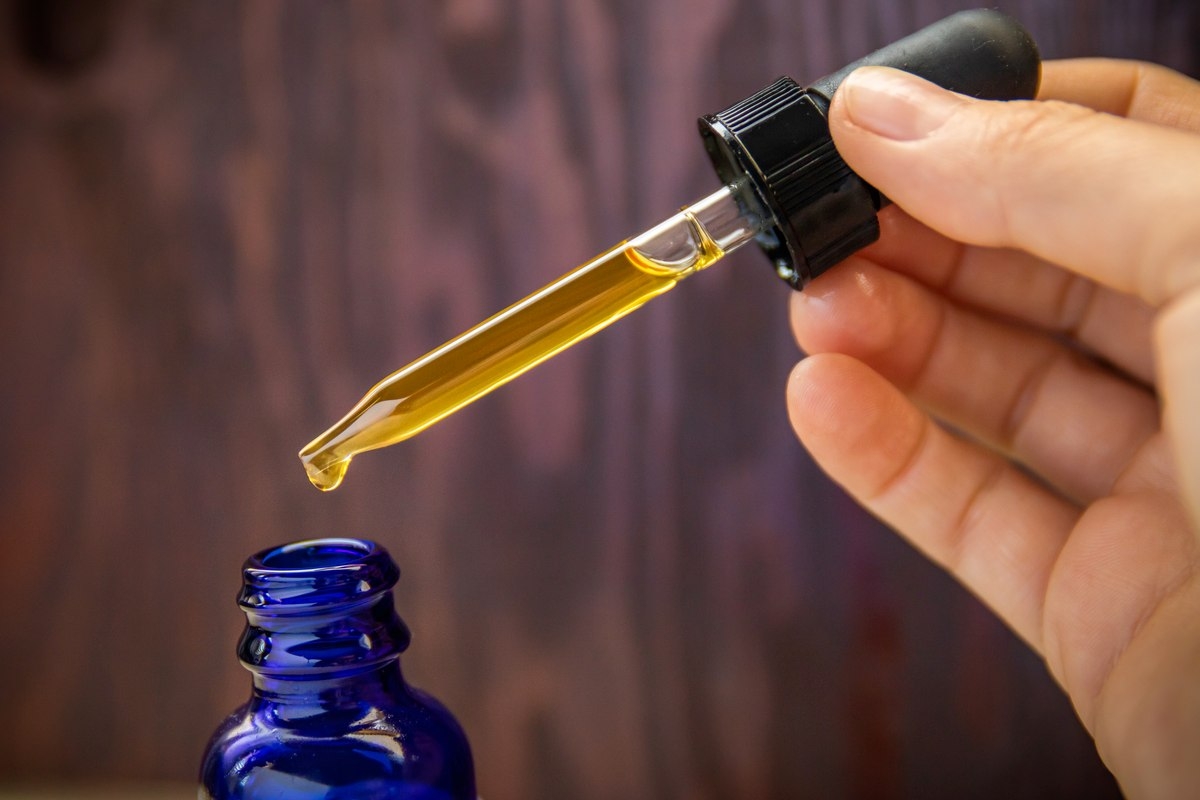 What products should I choose to improve my immune system?
On the CBD market, there are more and more products with their advantages and disadvantages. To promote the beneficial action of CBD on your immune system, it is better to consume certain products rather than others. Let's look at this together in the lines to come
CBD oil is very popular all over the world and surely represents the best way of consumption for the consumer By applying the sublingual methodThe CBD will then go directly to the blood and mucous membranes, which allows this molecule to perform its action more quickly and effectively
CBD flowers and resins are also very popular with some consumers. They are consumed orally or by vaporizerThis allows the molecule to go into the lungs and thus directly into the bloodstream. If you choose to consume them orally, the action of CBD can become less important, since this molecule will undergo the effect of first passage
CBD capsules capsules are also very popular in the CBD world as they can be consumed orally and therefore act in the body by releasing the CBD when the capsule breaks down due to stomach acid
CBD is to be considered as a food supplement and not as a medicine. It should be consumed as a supplement to a healthy lifestyle. Practice a regular physical activity and sports while eating healthy.
Can CBD cure certain diseases?
It is important to understand that CBD does not currently cure certain diseases. Indeed, this molecule is not intended to treat and cure any disease, but to limit its effects, such as nausea, pain and insomnia. It remains a natural alternative, which, like plants, has not been formally proven to cure any disease
Only time and the consideration of studies conducted on this molecule, will give us an answer, but currently, CBD is nothing more than a food supplement and could not meet the needs of a disease.
What future for CBD in the medical field?
Since CBD was first studied in the 60's, there is a lot of research that continues to bring promising results in treating certain symptoms. We can also recall that cBD helps reduce epileptic seizures in young patients and tremors related to Parkinson's disease in older people
In the near or distant future, cBD could become a molecule distributed in the medical field to counter certain symptoms of certain diseases and could therefore become a treatment in its own right. Concerning the cure of certain diseases, it is likely that CBD, associated with other molecules, could bring conclusive results For that, let's wait for the results of some research that are currently taking place and that will take place in the near future