CBD has therefore emerged as a perfect alternative to these medical prescriptions. However, even though some states have already legalized CBD, there is some reluctance in others, reluctance characterized by main questions: Does CBD really work against pain? Does CBD heal? Doesn't it have side effects?
We will answer these questions, focusing on the probable effects of CBD on some common pains, according to some studies.
What is CBD?
There are two kinds of cannabis plants: hemp and marijuana. There are over a hundred chemical compounds known as cannabinoids. Among the most active molecules are tetrahydrocannabinol (THC) and cannabidiol (CBD).
The separation of CBD and THC is guaranteed by several techniques, the most common of which is CO2 extraction. This produces products containing only CBD. CBD was discovered in 1963. Since then, it has been the subject of several studies[1].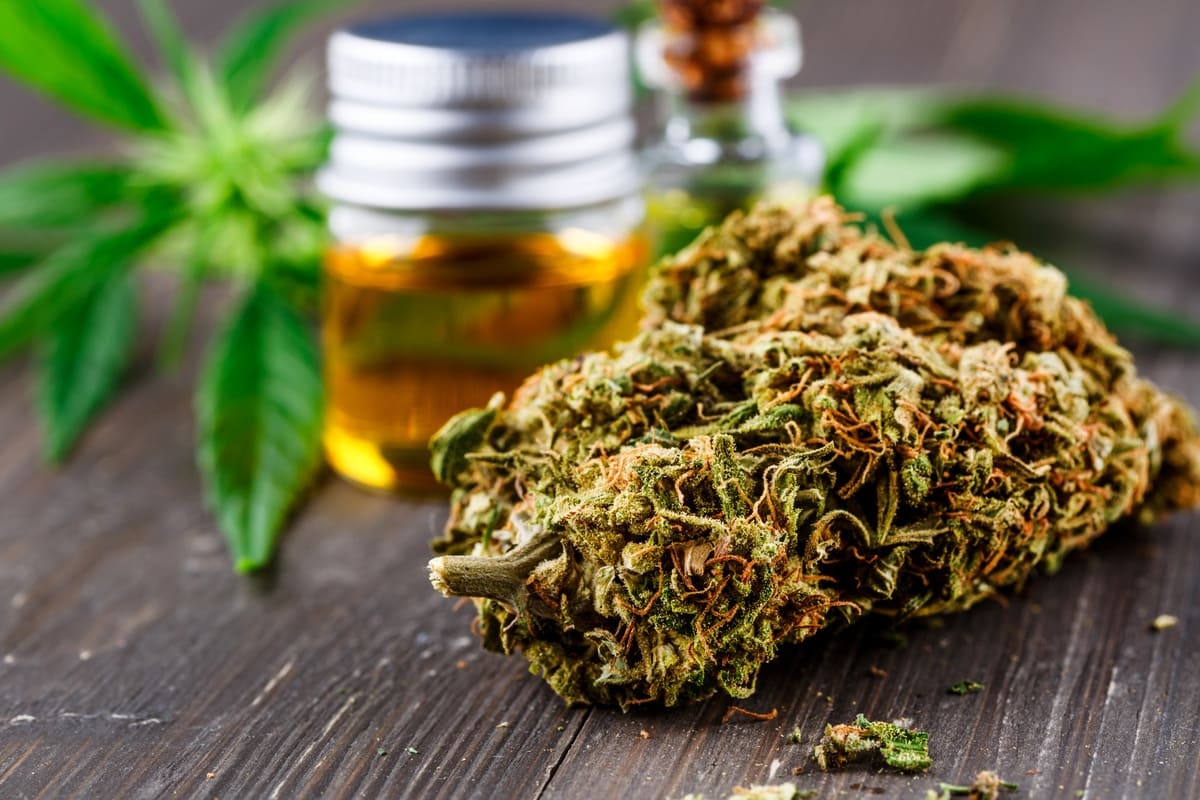 What are the different categories of CBD?
Once the separation between CBD and THC is achieved, CBD can be rendered in several forms:
✔ CBD oil
✔ CBD e-liquids
✔ CBD resin
✔ CBD capsules
✔ CBD cream
✔ The wax or crystals of CBD
What is the difference between CBD and THC?
While THC and CBD are the two major molecules present in the cannabis plant, it must be recognized that they do not share the same effects. The presence of THC is the reason why hemp is classified as a drug, because of its psychoactive property.
It is indeed responsible for the high. THC acts on the brain and psyche, with paranoia, anxiety and addiction as side effects.
On the other hand, CBD has no toxic effect, let alone dependence[2]. It is not a psychotropic drug, because it acts as a sedative on certain pain receptors.
Does CBD cure?
To the question of whether CBD cures, it should be noted that several studies have been conducted to this effect. But, to date, they do not allow us to affirm with exactitude that CBD cures certain diseases or certain pains[3].
According to Kevin Boehnke, Ph.D., a researcher in the Department of Anesthesiology and the Center for Chronic Pain and Fatigue Research at the University of Michigan, many studies have been done on animals and have proven the anti-inflammatory and analgesic effects of CBD. However, these same effects have not been similarly noted in humans[4].
Other studies have also been done, but if Kevin Boehnke is to be believed, they have instead focused on CBD and THC combined. This is because researchers are mostly convinced that there is a correlation between CBD and THC.
Furthermore, in a review in 2017, the "National Academies of Sciences, Engineering, and Medicine in the United States" (NASEM), noted this, "Very little is known about the efficacy, dosage, routes of administration, or side effects of commonly used and commercially available cannabis products in the United States."
This is probably why many pain researchers, such as Boehnke, Amol Deshpande, MD and Angela Mailis, prefer to study the entire cannabis plant. According to them, there is an entourage effect between the various molecules of the cannabis plant.
Further on, the Scientific Research Laboratories of Israel, Spain and the United States were interested in pain phenomena. They concluded that CBD was a real analgesic for chronic pain[5].
Moreover, in 2014, according to a study by Dr. Wai Liu, an oncologist at St. George's University in London, the impact of cancer cells can be significantly reduced by the use of CBD oil[6]. 6] Its effectiveness would even be superior to many drugs[7].
Does CBD have any side effects?
In 2018, the World Health Organization finally took up this issue to clarify its position. Although it should be noted that it was less peremptory in its assertion, it did not fail to make known that there were, for the moment, no side effects of CBD oil when used alone.[8]
The use of CBD would also reduce, according to some studies, symptoms related to cancer, back pain[9]depression[10]and fatigue[11].
Unlike some drugs such as painkillers, sleeping pills or anti-inflammatories, CBD does not produce any addiction. It can however, like any other drug, induce at best fatigue, slight diarrhea or at worst a sudden loss of appetite, slight weight loss and nothing more.
What are the different properties of CBD?
CBD is attributed, as some studies have shown, various properties.
Anti-inflammatory properties of CBD
Pain, when persistent, leads to deep discomfort and anxiety. It also influences the immune system of the human body which produces an instant reaction called "inflammation".
Studies have shown that any chronic inflammatory response initiated by the nervous system can promote the development of tumors and even cancerous pain.
12] Inflammation is certainly a normal response of the body to the aggression it is subjected to. But it can damage the structure and function of the organ concerned.
The solutions proposed by modern medicine are indeed addictive and their effectiveness is limited. CBD, on the other hand, is distinguished by its long-lasting effectiveness and the absence of side effects. You may not have known it, but many of the most violent contact sports such as hockey, boxing and rugby, use CBD constantly.
One of these athletes is Brock CANNON (Ultra-trail, mountain bike cross-country). He even wrote a book entitled "The cannabis athlete" to share his experiences[13]. Andrew Talansky (Triathlon, Ironman) also gave a testimony on the benefits of CBD. He states that he uses CBD to reduce his chronic pain. We can also note that the anti-doping agency has moreover authorized the use of CBD in 2017[14].
Analgesic properties of CBD
The analgesics regularly proposed are opiates. This is often the case in post-surgical pain situations.
According to a study conducted from 2006 to 2015 by the "Center of Disease Control and Prevention" (CDC), a day of prescription painkillers based on opiates, would strongly increase the chances of the patient to use them later[15]. Conversely, CBD is not addictive in the short, medium or long term.
Even if the studies are not definitive, all CBD users speak well of it and testify to its analgesic effects.
The anxiolytic properties of CBD
CBD is also known for its anxiolytic properties. Pain generally causes anxiety in patients. This undoubtedly impacts their quality of life, making them constantly nervous or tense.
The solutions in modern medicine having reached their limit, the solution came from CBD whose anxiolytic property is remarkable in many ways. CBD acts against stress and anxiety. It relaxes the patient and gives him a soothing feeling of well-being.
It is a real comfort for those who are plagued by insomnia or who have a restless sleep.
The anti-oxidant properties of CBD
On how well your body handles oxidative stress, will depend your good health. At the level of each cell, this process occurs: As soon as energy is created, free radicals appear. These are produced by the effect of stress and environmental toxins: cigarette smoke, smog, fluoride.
To stabilize these free radicals, the body uses antioxidants to prevent damage to the DNA of our cells.
Unfortunately, if the number of antioxidants does not compensate for the number of free radicals, they tend to suck particles out of the DNA. This is called oxidation, similar to the process that causes iron to rust.
This leads to serious consequences such as cancer, Alzheimer's disease, atherosclerosis, autism, heart disease, Parkinson's disease, stroke etc.
This is precisely where the effects of CBD come in. CBD is a powerful antioxidant, just like vitamins C and E[16]. 16] The advantage of CBD is that it protects the cells from oxidation.
Anti-angiogenic properties
CBD also has an anti-angiogenesis property and can slow down the development of cancer cells and the proliferation of tumors. Studies have proven this, but they have mostly been done in animal experiments[17].
Anti-addictive properties
CBD is also known to fight addiction. The addictions it treats, are varied and extend to drugs, the effects of THC, and drinking.
CBD is also used when considering smoking cessation or to combat opiate addiction[18].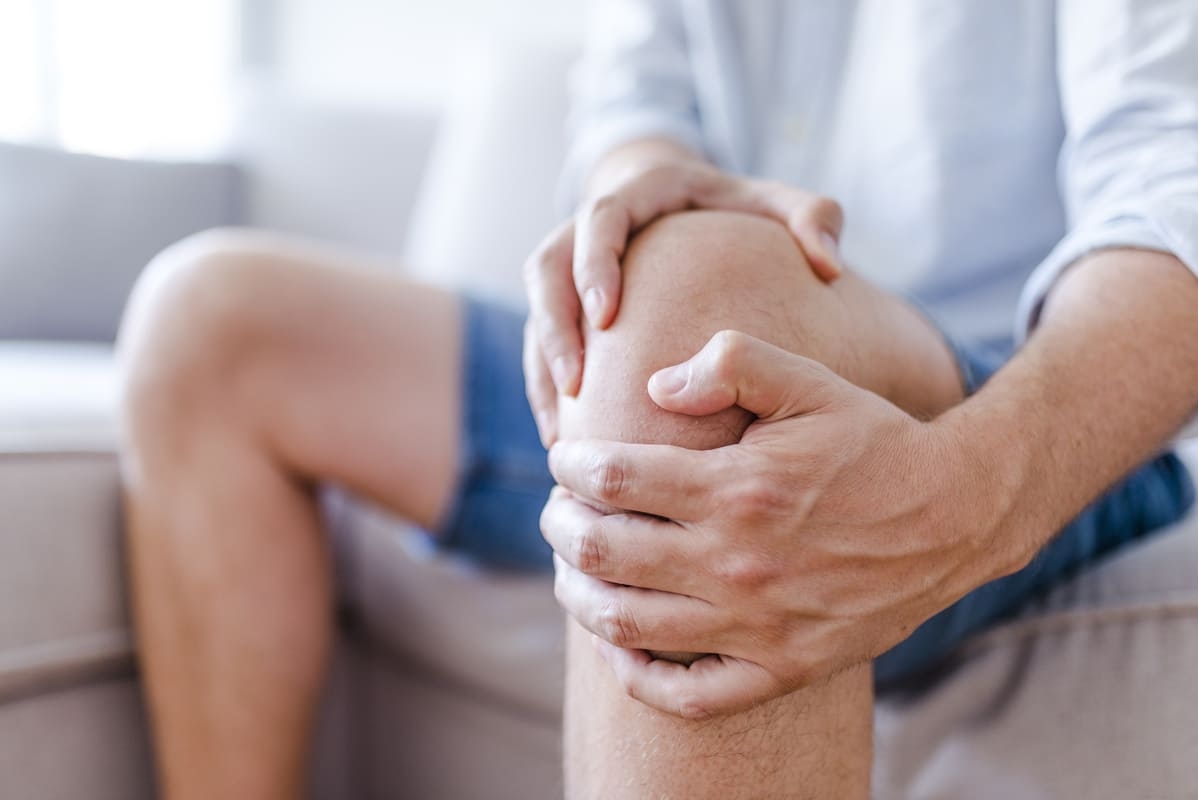 Effects of CBD on pain
The analgesic, pain-relieving and anti-inflammatory effects of CBD are remarkable. This is what a good number of consumers reveal, whose opinions agree to justify the effectiveness of CBD on the pain induced by certain diseases.
Arthritis
Joint pain is often found in the elderly and takes the form of arthritis. This leads to a limitation of movement in the long run. The patient often suffers from an inflammation of the joints, which causes quite excruciating pain.
If left untreated, a worsening of the disease is observed. Unfortunately, the remedies for rheumatoid arthritis have side effects associated with infection and immune disorders.
As a result, studies have been conducted on this disease[19]. 19] One of these studies was published in the European Journal of Pain. This analysis consisted of applying CBD in the form of gelatine to rats suffering from arthritis[20]. It was very conclusive, because the pain and inflammation disappeared completely. Better still, the side effects were non-existent.
However, at this time, further large-scale studies on human arthritis are still needed, as those that have been undertaken, have not resulted in a specific CBD-based treatment.
Multiple sclerosis
This disease is common in young and middle-aged people. Symptoms include stress, pain and muscle spasms throughout the body. It affects the nervous system. Multiple sclerosis (MS) is also known as an autoimmune disease, as it is caused by the overactive immune system.
The use of CBD in this hypothesis, actually increases mobility by reducing fatigue, inflammation, pain, fatigue, pain, and fatigue[21]inflammation, pain, depression[22] and spasticity. According to these same studies, this decrease would be of the order of 50% in patients with MS.
Chronic pain such as rheumatism
CBD is also in the news when it comes to chronic pain induced by rheumatism. To the question of whether CBD can be prescribed in the hypotheses of rheumatism, Manfred FANKHAUSER, president of the Swiss league against rheumatism, answers in the affirmative[23].
However, he notes that its effectiveness is more sought after for its anti-inflammatory properties and not for its propensity to alleviate pain. To act on pain, in case of rheumatism, THC combined with CBD would be a perfect alternative. According to him, there is nothing to fear from the side effects of THC: these effects are indeed neutralized by the virtues of CBD.
Migraines
Migraines are violent headaches, localized to a part of the skull. This increases the patient's sensitivity to noise, light and nausea. Sometimes irreversible damage to the brain can occur. The chronicity of migraines forces the patient to opt for medication to alleviate the pain felt
However, the drugs proposed for this purpose raise some questions about the side effects and dependence they induce. Conversely, CBD does not induce any psychoactive effect.
Better still, it increases the rate of serotonin, the drop in which is an important cause of the appearance of migraines.
Menstrual pain
It is difficult to talk about sources of pain without mentioning menstrual cramps. Some women experience so much pain that they have to seek injections to relieve the pain.
With CBD, painful areas are relieved[24]because it acts as a muscle relaxant (the relaxation of muscles).
Moreover, menstrual pain is sometimes accompanied by back pain which causes mood swings. CBD is therefore a real alternative to fight against menstrual pain and premenstrual syndrome (PMS).
Fibromyalgia
Beyond the mood swings, fatigue, sleep disorders and memory loss, fibromyalgia causes musculoskeletal disorders. It is certainly incurable, but some medications (Duloxetine, Pregabalin or Tramadol), some psychotherapy sessions and better stress management can help relieve patients.
The use of CBD would be an alternative, to ensure a better well-being to patients of fibromyalgia. Some studies[25] indeed, some studies attest to the analgesic and anti-inflammatory properties of CBD in relation to fibromyalgia.
Cancer
There are several types of cancer. The symptoms are therefore not always homogeneous. However, they are characterized by excessive and uncomfortable pain.
Cancer is an incurable disease marked by the development of tumours. Its treatment may require the use of chemotherapy, a technique that later causes nausea and vomiting.
When the cancer is discovered earlier in the early stages, it seems that CBD could stop the development of cancerous cells. But to date, there is no definitive data on this subject.
Endometriosis
In the anatomy of women, there is a tissue similar to the mucous membrane called "endometrium". It is usually found inside the uterus. Unfortunately, the endometrium can sometimes appear outside the uterine cavity.
This creates a chronic inflammatory reaction that leads to various consequences: scarring of the tissues, excruciating pain, inflammation. It is a very disabling disease.
Conventional treatments are unfortunately not very suitable, because of their side effects and especially their consequences on the liver.
But today, studies, not yet definitive, indicate that CBD would be preferable to conventional treatments[26]. But we still have to wait for the results of other studies to be confirmed.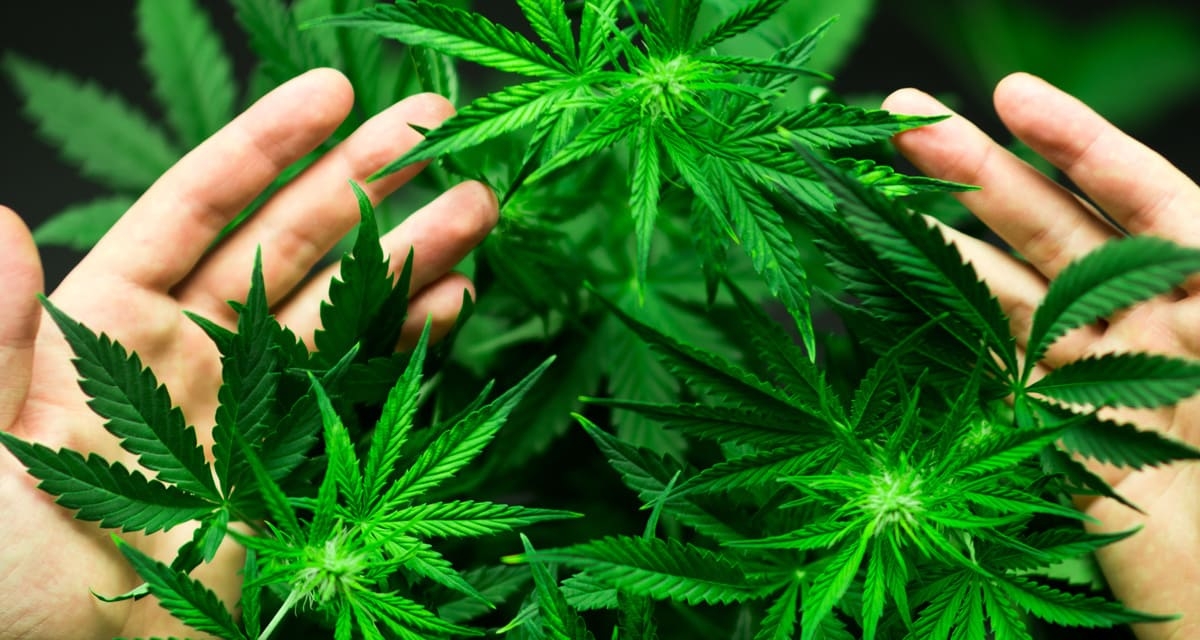 Is CBD legal?
Despite the studies conducted here and there, we realize that there are very few CBD-based treatments that are developed in drug form. This raises the question of whether CBD is legal.
Certainly! CBD is completely legal in France, in some countries of the European Union and in America[27]. Indeed, the legislations that authorize the use of CBD do not consider it as a narcotic, unlike THC. It is the latter that is subject to very strict regulations.
As such, the CBD marketed by the many shops that have opened their doors in 2018 in France, must not contain more than 0.2% THC. It should be remembered that it is this chemical compound from cannabis that is responsible for the high.
It is thus a question of checking, before any purchase of CBD, of the percentage of CBD or THC.
Furthermore, French legislation makes it a point of honour to point out that CBD must never be considered or presented as a medicine. Better still, no trader or e-trader should claim that CBD cures. Otherwise, violators are exposed to heavy penalties and their actions may be tantamount to incitement to drug use.
[1] https://www.lemonde.fr/les-decodeurs/article/2018/06/18/comprendre-le-cannabidiol-cbd-et-le-debat-qui-l-entoure_5317161_4355770.html
[2] http://www.drogues.gouv.fr/actualites/cannabidiol-cbd-point-legislation
[3] https://www.ncbi.nlm.nih.gov/pmc/articles/PMC6043845/
[4] https://www.sciencedirect.com/science/article/abs/pii/S1544319120302752
[5] https://fr.timesofisrael.com/un-labo-israelien-dedie-a-la-validation-clinique-des-recherches-sur-le-cannabis/
[6] http://naturalsociety.com/molecular-biologist-explains-thc-kills-cancer-completely/
[7] Nagarkatti, Prakash, et al. "Cannabinoids as novel anti-inflammatory drugs." Future medicinal chemistry 1.7 (2009): 1333-1349; Scott, K., Dalgleish, A. and Liu, W. (2014). The Combination of Cannabidiol and Δ9-Tetrahydrocannabinol Enhances the Anticancer Effects of Radiation in an Orthotopic Murine Glioma Model. Molecular Cancer Therapeutics, 13(12), pp.2955-2967
[8] Expert Committee on Drug Dependence (2018). CANNABIDIOL (CBD). [online] World Health Organization
[9] Xiong, Wei, et al. "Cannabinoids suppress inflammatory and neuropathic pain by targeting α3 glycine receptors." Journal of Experimental Medicine 209.6 (2012): 1121-1134
[10] Linge, R., Jiménez-Sánchez, L., Campa, L., Pilar-Cuéllar, F., Vidal, R., Pazos, A., ... Díaz, Á. (2016). Cannabidiol induces rapid-acting antidepressant-like effects and enhances cortical 5-HT/glutamate neurotransmission: role of 5-HT1A receptors. Neuropharmacology, 103, 16-26