To find out how many drops of CBD oil to consume, you should generally start with the usual dosage, which is around two to three drops, three times a day. It is possible to increase the frequency or the number of drops if you do not feel any effect in the coming days.
But this is not the only information you need to know about CBD oil, as there are different indispensable elements that then come into play in order to enjoy these positive health effects. We are going to see different information about this popular oil, to know all its secrets.
The Different Methods of Consuming CBD Oil
There are different methods of consuming CBD oil, which is a leading product in the world of green gold. For example, the most common method remains the sublingual route, which is a very simple method and allows you to experience the beneficial effects of this molecule.
This method consists of placing a certain number of drops, several times a day depending on your dosage, as mentioned above, under the tongue and leaving the tongue flat downwards to block the drops of oil under it. Once this method is applied, it is necessary to stay like this for several seconds, about 30 seconds or a minute, to allow the mucous membranes and a vein located under the tongue to absorb the CBD and redirect it to the blood. In this way, it is possible to avoid the first-pass effect that is caused by the liver. Another method is to consume CBD by swallowing it directly. This method is effective, but it is rather to be avoided because the CBD will undergo the effect of first passage since the CBD will go in the digestive system and in the liver, which will eliminate a certain percentage of CBD thanks to its enzymes. Thus, the effects will be less, and the consumer will be able to consume more CBD than normal.
This method is also applicable with food, such as in certain dishes or during coffee or herbal tea.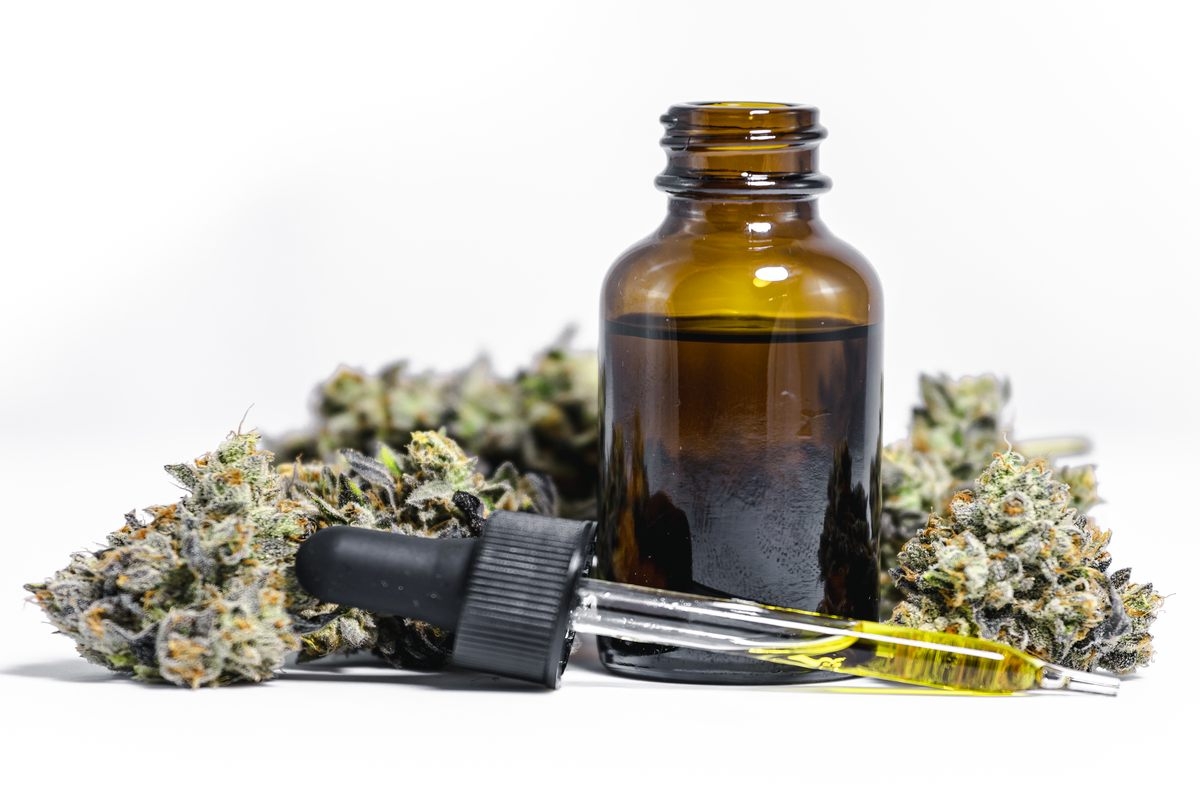 How Often Should CBD Oil Be Consumed?
The dosage of CBD varies depending on the person and the dose consumed during each use. To do this, you need to list a few things, such as your weight and age. If you are heavier than normal, you will certainly need a larger dose of CBD to feel its effects.
The frequency will change if you consume 5% CBD oil or 30% CBD oil. Indeed, the higher the percentage of CBD, the lower the frequency of consumption. We will nevertheless give you some advice.
First of all, you should start with a low dosage, in the order of a few drops once or twice a day and continue this pattern for a few days to a few weeks, because remember, we are not all equal to the effects of CBD. Then, you can increase the frequency or the number of drops during each intake if the effects are not felt or if they are not sufficient
Be careful to see your doctor before consuming CBD oil. Indeed, CBD should be considered as a dietary supplement and not a medicine.
Should CBD Oil Be Consumed Before or After Meals?
Many consumers ask this question, and some answers are simply consumer experience, which does not guarantee reliable sources. You should know that different people may advise you to consume CBD before meals and others, after meals. We will answer you from a scientific point of view.
If consumed by swallowing it directly, you should know that CBD oil may not have the expected beneficial effects. In other words, you will experience the first-pass effects when you don't need it. If you consume the oil in this way, you should know that when you eat, your digestive tract is occupied by the food you have absorbed and sometimes lets certain elements pass without digesting them.
If you consume CBD oil during the meal or shortly afterward, you will be able to avoid the first passage caused by the liver, and you will be able to benefit from the beneficial effects for your health.
How many drops of CBD to sleep?
In France, lack of sleep is a real public health problem. According to the latest SPF Barometer, we would have lost about an hour and a half of sleep per night in about fifty years. Also, Ifop explains that 7 out of 10 French people admit to suffering from sleep problems.
With its analgesic, anti-inflammatory and above all soothing properties, cannabidiol can play a role in regulating the sleep cycle, in particular by promoting rapid falling asleep.
In a study of 103 patients, researchers found that CBD oil improved anxiety scores in 79.2% of patients, with a significant improvement in sleep quality in two-thirds of them. them. "All signals point to a calming effect of CBD on the central nervous system," the study report reads which you can view here in its entirety. In another study, CBD oil was able to substantially reduce REM sleep disturbances, including nocturnal verbalization and spasms.
The number of CBD drops for sleep depends on several factors such as your weight, the concentration of CBD oil, your tolerance threshold and the intensity of your insomnia or sleep disorders. Knowing that a drop of 10% oil contains approximately 5 mg of CBD, rely on the following benchmark:
Mild sleep disturbances: 0.25 mg per kilogram of body weight, or half a drop per ten kilograms of weight. Example: A 70 kg person should administer 3-4 drops of CBD oil to sleep;

Moderate sleep disturbances: 0.50 mg per kilogram of weight, i.e. one drop per ten kilograms of weight. Example: A 70 kg person should administer 7 drops of CBD oil to sleep.
Double the doses for a 5% CBD oil, and halve the doses for a 20% CBD oil.
Is It Possible to Overdose on CBD?
Although this molecule is harmless to health and its beneficial effects are beginning to be known, some people wonder if it is possible to overdose on CBD. The answer may surprise some, but yes, it is possible to overdose on CBD, but rest assured, the effects will not be catastrophic to your health
Let's remember that CBD is a molecule. Like all molecules present in food or others, there is a certain threshold before overdosing and suffering undesirable side effects. Concerning the dose to be absorbed to undergo an overdose, it is necessary that this dose is equal or superior to 1500 mg of CBD in the body. In other words, it is almost impossible to reach such a dose involuntarily, although the recommended daily dose is 25 mg
The side effects will therefore be nausea, diarrhea and dizziness. To get past these, you should know that you will need to rest for a few hours to feel better or drink a sweet, energizing drink to boost your body.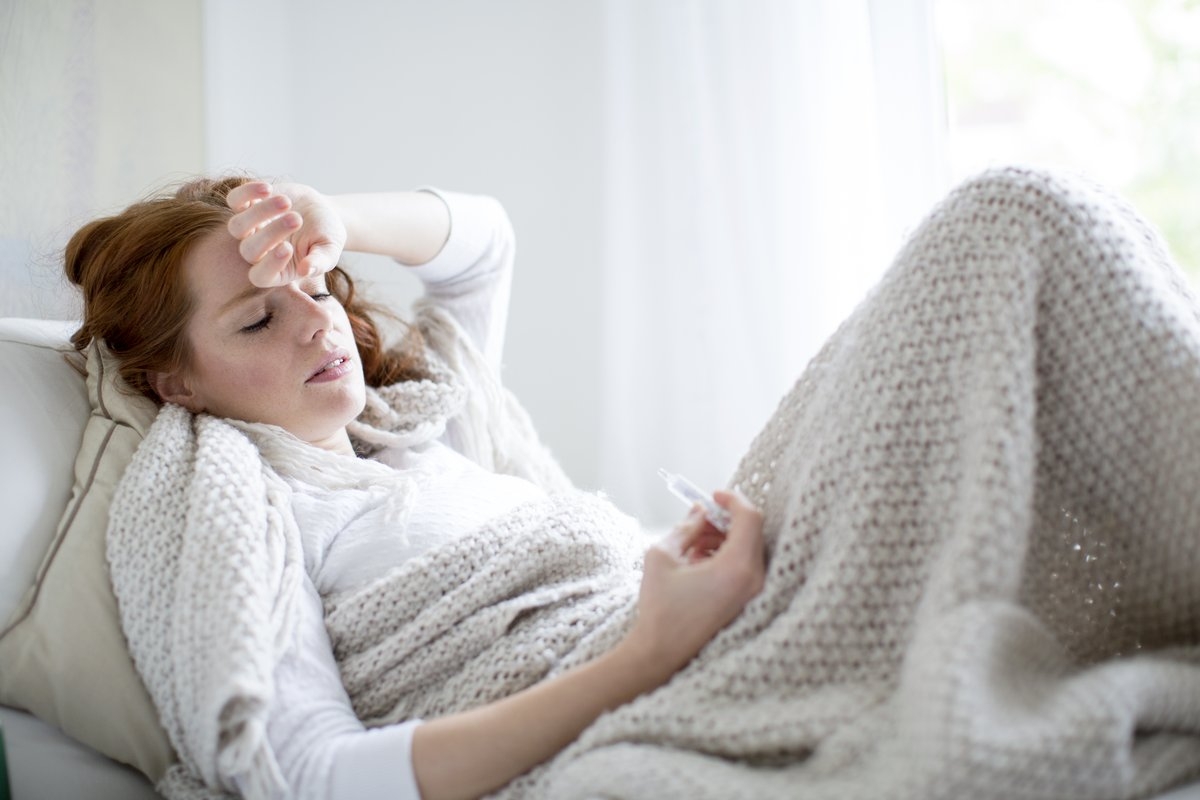 How To Consume CBD Flowers
CBD flowers can be consumed in different ways, such as infusion or vaporization. In addition, consuming CBD flower by vaporization allows you to better feel the beneficial effects and the scent of the flower as well as having effects acting more quickly! It is not recommended to smoke it to avoid damaging the lungs.
How to Know the Quantity of CBD in a Bottle of CBD Oil?
It is important to understand that the level of CBD varies from one oil to another; in other words, you will not have the same amount of CBD if you consume an oil with 10% and 5%. To know the amount, you have to look at the bottle and the website. So, if you have a 5% CBD oil, then you will have at least the same percentage of CBD in each drop, which allows you to properly regulate your consumption by approaching the 25 mg daily.