What are CBD gummies?
CBD gummies look like classic coloured sweets, yet they are so much more than just a sweet. Inside is CBD derived from hemp, and its effects help to improve your everyday well-being. Indeed, CBD, which is an acronym for cannabidiol, is a molecule with soothing, relaxing and relaxing properties that can be felt on the body and mind.
The composition of CBD gummies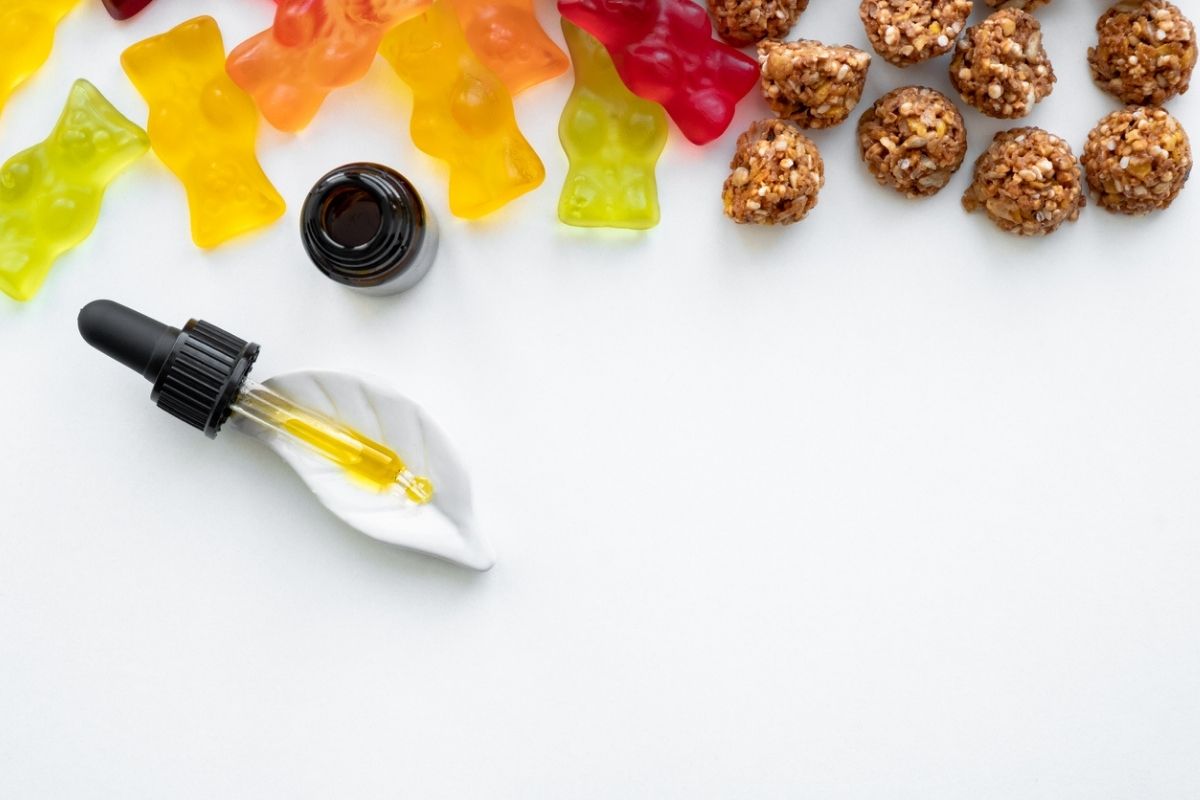 CBD is derived from hemp and is used to enrich many food or cosmetic products to enjoy its benefits other than by smoking it. This is a healthier and sometimes more targeted method of using CBD. In the case of gummies, the manufacturing method is the same as for classic candies in which CBD will be added.
CBD gummies can have other ingredients to combine the benefits of several plants, or contain only CBD. It is possible to find gummies specific to needs. For example, some CBD gummies contain extra herbs like vervain to help you sleep better, or vitamins to give you a boost.
The other ingredients in CBD gummies are used to give them a candy-like texture and a pleasant taste in the mouth. So you'll find gelling agent, sugar and flavourings.
The effects of CBD gummies
When you consume CBD gummies, you will experience the effects as if you were using any other CBD product. Before you can assimilate them, you have to eat them and therefore digest them. As a result, the CBD will have to pass through your digestive system and therefore take a little longer to spread through your body than if you were to smoke it for example. So you'll have to wait a bit before you can feel any effects, but they'll last longer.
CBD gummies are therefore ideal for improving your daily well-being over a long period of time. They will help you to relax, reduce stress, concentrate better or even reduce muscle pain. It is also a good natural alternative to fall asleep more easily.
The benefits of CBD gummies
In this form, you can always have CBD with you! CBD gummies are easy to use, easy to carry and easy to enjoy. Since they have a long-lasting and gradual effect, then you can use them as a preventative measure if you are facing a stressful event. By keeping them in your bag, the benefits of CBD will stay with you throughout the day. You can also combine them with another CBD use to make the effects last longer.
CBD candies should be seen as a way to naturally and simply improve your well-being and comfort. They are effective in relieving you from small everyday ailments, but they are not medicine. Therefore, they will help you feel better in your body and mind, but if you experience any significant ailments or symptoms, you should consult a doctor.
How to use CBD gummies
The effects you will experience depend on the amount of CBD in your gummies. This in turn varies from product to product and whether it is combined with other ingredients. It is best to choose a product with a small concentration so that you can more accurately measure the amount of CBD you will consume. This way, you can eat more or less candy to get the effects you want according to your needs.
The dosage of CBD gummies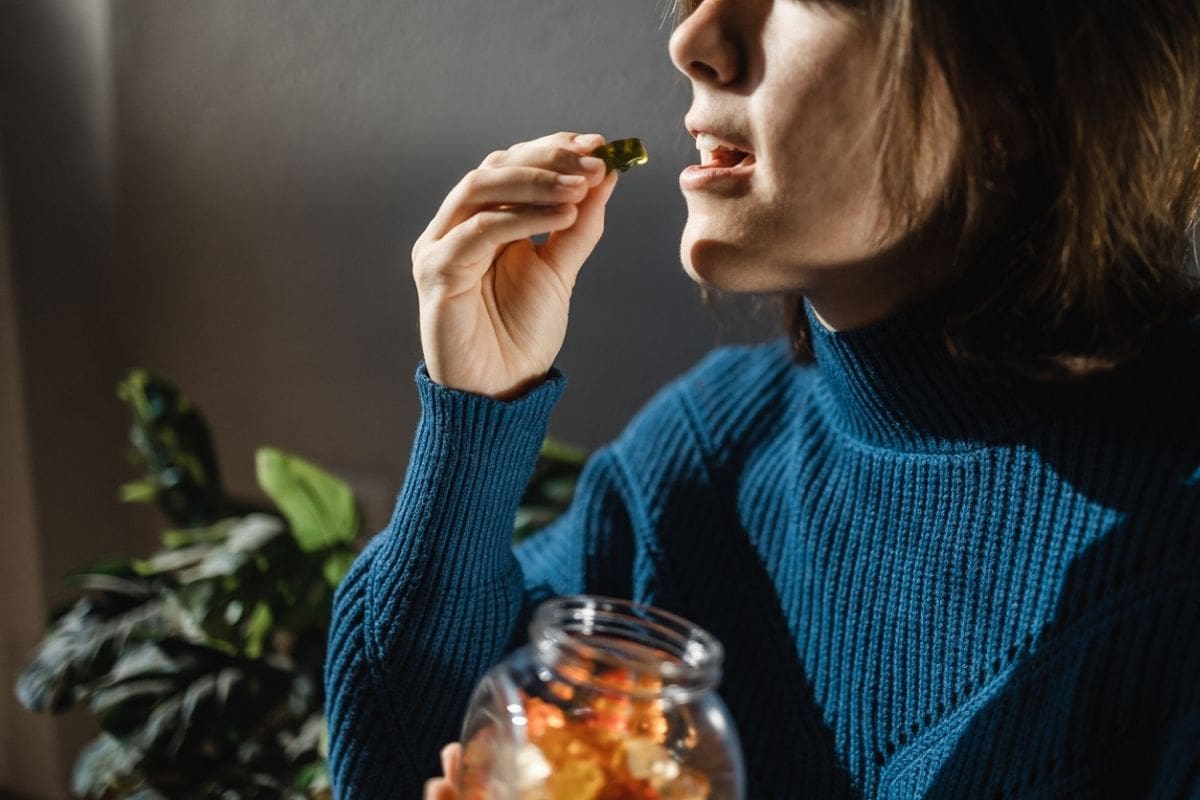 To make sure you experience the effects of CBD when consuming it in the form of gummies, you can choose the dosage you are used to using. If it's your first time testing CBD, then you can start with low-dosage candies, then depending on how you feel choose more concentrated ones or consume more. Generally, there are between 10-80mg of CBD in each gummie.
.
Your feelings will vary depending on your body type, habits and whether you assimilate CBD well or not. The easiest way is to test and adjust the amount of CBD candy as you go along. Also, if you want to prolong the effects throughout the day, it's easier to choose low-dose candies and consume them throughout the day.
Candy that's not for everyone
Although usually everyone can eat candy, this is not the case with CBD candy. First and foremost, these sweets are not suitable for children. We do not recommend giving them to your children, even if they ask for them or you are looking for a natural solution to help them stay calm.
Pregnant or breastfeeding women are also not advised to consume them. Likewise for people with a medical condition or illness that requires treatment. If you still wish to try CBD, please seek the advice of your doctor first.
How to choose your CBD gummies
Today, there are so many CBD gummies available to you that it can be difficult to make the right choice. First and foremost, you need to determine why you want to consume this type of product. If it's to test CBD in a fun form, then you may want to look at a product that is simple, natural and not combined with other actives.
Inversely, if you want to use CBD candy because you want to experience a particular effect, then you have the choice of pure products or ones that contain additional ingredients. For example, some brands offer gummies that combine CBD with plants, fruits and spices that have complementary effects to target an issue. So you can find CBD gummies that will help you sleep better, reduce fatigue or even improve your concentration.
If you want to try CBD without having to smoke it, then consuming gummies is a convenient and easy solution. There are a multitude of them that can provide you with positive effects, it's up to you to choose which ones will best suit your needs.