Beyond 20%, CBD is already considered very powerful. But when it exceeds 50%, it is called ultra potent CBD. Ultra potent CBD delivers much more intense relaxing effects than the average. Therefore, it seems more suitable for consumers who are already used to this molecule.
There are several forms of ultra potent CBD; resins, oils, crystals, etc. Very often, ultra potent CBD is used to relieve very strong chronic pain, or to soothe violent anxiety attacks. Find out in this article what are the most powerful CBD products, who are they for and what are their effects.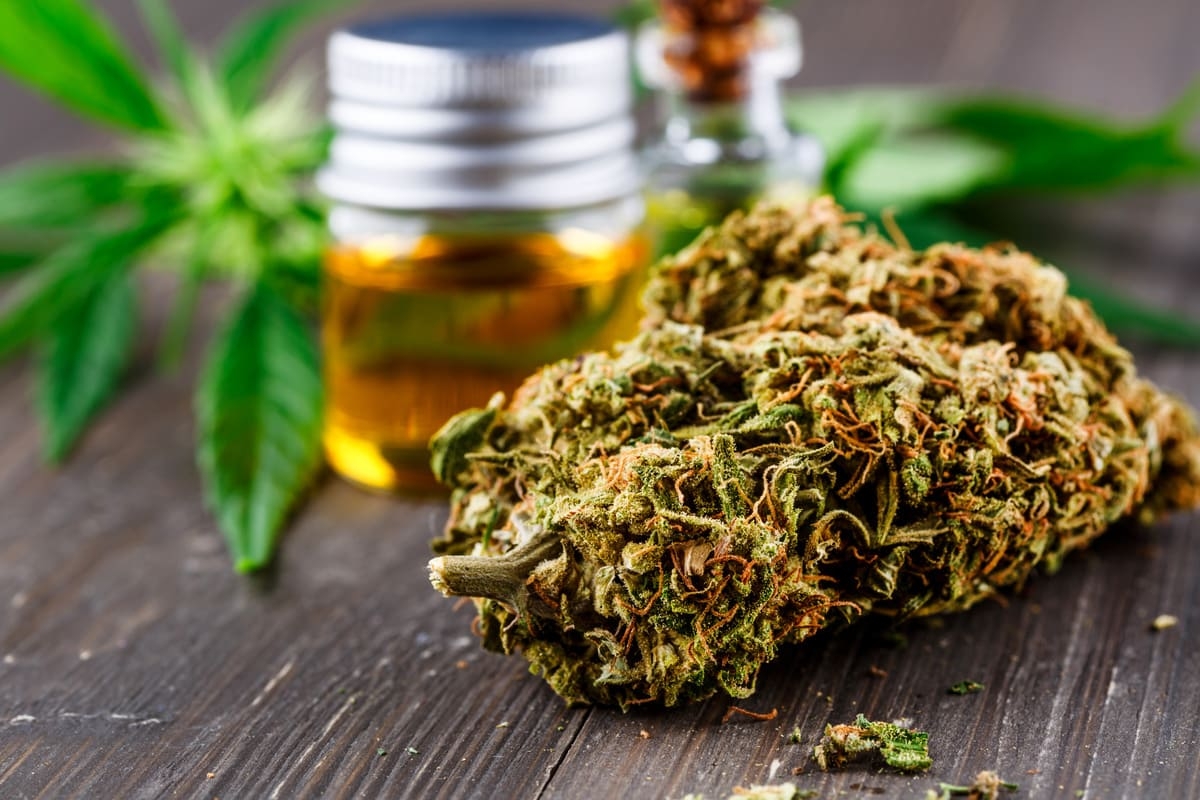 What are the most powerful CBD products?
Flowers and resins with more than 20% CBD
Flowers and resins with more than 20% CBD cause powerful and long-lasting relaxing effects. With this kind of flowers or ultra-powerful resins, your body is immediately relaxed, muscle, bone and joint pain dissipates, and mental tensions are eased. Ideal for reducing your stress and anxiety levels, flowers and resins with more than 20% CBD put you in a good mood, without knocking you out with fatigue, or giving you the "high" of THC. The soothing and pain-relieving effects will simply be more effective.
The comet asteroid CBD
Asteroid Comet CBD is probably one of the most powerful CBD products. Covered in crystals and dipped in wax, CBD Asteroid Comet flowers are absolutely unique. With this concentrated product with 85% CBD, the relaxing effects and aromas of hemp are inevitably increased tenfold. In addition, this asteroid can relieve all your aches and pains and offer you the most intense feeling of relaxation.
CBD crystals
For their part, the crystals are the purest products you will find on the market, with a rate of 99% of CBD. Thanks to this unmatched purity rate, the relaxing effects are very powerful. Obtained from a CO2 extraction process, CBD crystals look like sugar. Thus, they dissolve easily in food and drinks. You can also put them directly under your tongue for faster absorption.
CBD wax
Wax comes in the form of a wax or sticky paste with a CBD content of around 60%. Some waxes can even reach 80% CBD. Rich in cannabinoids and terpenes, the CBD wax provides powerful and instant effects. It can be mixed with flowers, or inhaled through a vaporizer.
CBD oils with more than 20% CBD
Oils with more than 20% CBD are also powerful enough to relax you quickly and effectively. The good thing about the oil is that it is very easy to use and allows you to get quick and intense effects. To consume CBD oil and benefit from its therapeutic properties on a daily basis, simply pour a few drops under your tongue, in your drinks or in your dishes.
What are the effects of the ultra powerful CBD?
Relaxing effects
On a psychological and emotional level, ultra potent CBD allows you to relax effectively, to eliminate stress, to fight against anxiety and to find a quality sleep. Even with a small amount, it offers you a feeling of joy and good mood, while remaining productive and stimulated by your environment. Naturally, it improves your quality of life by counteracting stress and anxiety and by clearing your mind of all extraneous thoughts. If you have trouble relaxing, the ultra-powerful CBD will be of great help.
Pain-relieving effects
On a physical level, Ultracompact CBD relieves chronic pain, eases muscle tension and relaxes the entire body. Thanks to its analgesic and anti-inflammatory properties, ultra potent CBD soothes most ailments, even the most painful. Whether it's bone pain, joint pain, muscle pain, a migraine, or a stomach ache, Ultra Strength CBD should give you radical relief. It is sometimes even more effective than traditional painkillers.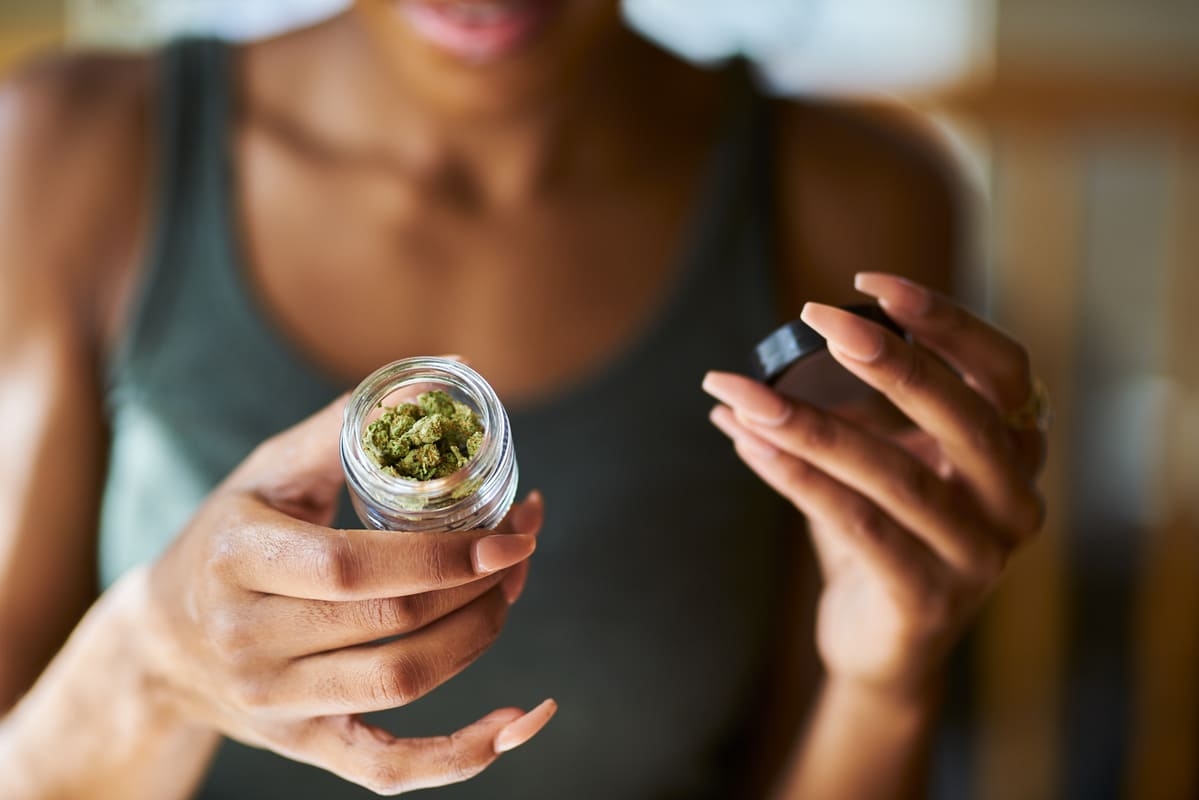 Who is ultra potent CBD for?
On the one hand, it is for experienced users, or at least those who have already consumed CBD at a rate lower than 20%. If you have already consumed CBD at a low percentage and it did not give you enough effects, you can indeed consider increasing the dosage.
On the other hand, it is for people who suffer from chronic pain and who, despite medical follow-up, have not yet found a real cure. This is often the case for people suffering from endometriosis or fibromyalgia.
Finally, it is also intended for those who need help in addition to their drug treatment to relieve certain symptoms, to support the healing process and to improve their quality of life. In some countries such as the United States, this kind of ultra-powerful CBD can be prescribed to patients suffering from epilepsy, even in children. Of course, it is essential to seek the advice of a doctor before consuming CBD in conjunction with medication.
On the other hand, it is not advisable to consume ultra potent CBD if you have never consumed it before. Even if CBD does not present any risk of overdosing, you should always start with a low dosage in order to optimize the effects in the long term. If you start with the highest level, the effectiveness of CBD will be less. In most cases, know that a small dose is already very satisfactory to start with.
Is ultra potent CBD dangerous for my health?
No, ultra potent CBD is not dangerous for your health at all. By consuming CBD, even ultra potent, only the therapeutic virtues of cannabis will be transmitted to you. Although the term "ultra potent" may sound impressive, CBD is not a psychoactive or doping substance. It will only provide you with soothing, relaxing and pain-relieving effects so that you can spend more peaceful days and nights.
How to consume CBD ultra powerful?
To consume CBD in a healthy way, it is very important not to smoke it as a joint. Depending on the product you choose, you can inhale it with a vaporizer, add it to your drinks and food, or put it directly under your tongue. If you need almost immediate relief, choose the spray or sublingual route. If you prefer effects that last for several hours, you can put CBD on your food or in your herbal tea. Whatever the method of consumption, do not add tobacco or potentially harmful chemicals to your CBD blend.