Lemon Ice, a strain from a combination
Lemon Ice is a combination of Ice with a Lemon Skunk x Amnesia Haze hybrid, originally created by the team at Amsterdam Genetics. Another variety of Lemon Ice exists on the market, a creation of Barcelona-based Ripper Seeds that is a combination of Lemon Haze with an Afghani landrace.
Consumers report that Lemon Ice from Amsterdam Genetics features a sweet, citrusy skunk with matching tart flavours. The Ripper Seeds version also features a fresh citrus aroma with hints of eucalyptus, while its smoke has peppery, choppy flavours.
The Amsterdam Genetics version of Lemon Ice
The Amsterdam Genetics version of Lemon Ice is a fast flowering sativa plant. The strain reaches full maturity in seven to eight weeks when grown indoors and produces high yields when grown in optimal conditions. The Ripper Seeds version of Lemon Ice grows well indoors and outdoors, favouring a semi-humid climate with warmer temperatures.
This version grows tall and gangly, requiring regular pruning and height control management in indoor gardens. The variety flowers in 11-12 weeks indoors or late November outdoors. Both versions of Lemon Ice are available as seeds and clones.
The Ripper Seeds version of Lemon Ice
In an ongoing effort to perfect its catalogue of flavours, the team at Ripper Seeds realised that two of its strains had a very similar terpene profile. Its previous Lemon Ice 1.0 was a Lemon Skunk (Lemon Haze phenotype) x Afghani cross that it offered at some trade shows and events.
This strain offered a very similar terpene profile to Ripper Haze, so the teams were waiting to find something different to improve it. After several years of testing different strains, a few elite clones with a much stronger and more dominant terpene profile fell into their hands and they decided to incorporate them into their catalogue.
This is the first time that the teams have ever tried a new strain.
This is where Ripper decided to replace the previous Lemon Ice with a new, more current and improved version. It features a high concentration of limonene, with a faster bloom than the previous version and gets the terpene of Og lemon instead of a skunk lemon with a haze undertone.
The new version is a more modern version of Lemon Ice.
Lemon Ice 2.0
Lemon Ice 2.0 is a cross between Lemon Warrior Og x Animal Cookies reversed. With Lemon 2.0, you'll get that chemical citric terpene far removed from classic Amnesia Haze or Super Silver. A much more complete and complex variant of the typical dry og. In Lemon Ice 2.0, the most pungent citrus flavour is combined with gas/cookie, with a dominance of Lemon Og phenotypes. A plant with an Og structure but with more robust branches than the classic Og lines. Its flowering period varies from 65 to 70 days indoors and mid-October outdoors.
.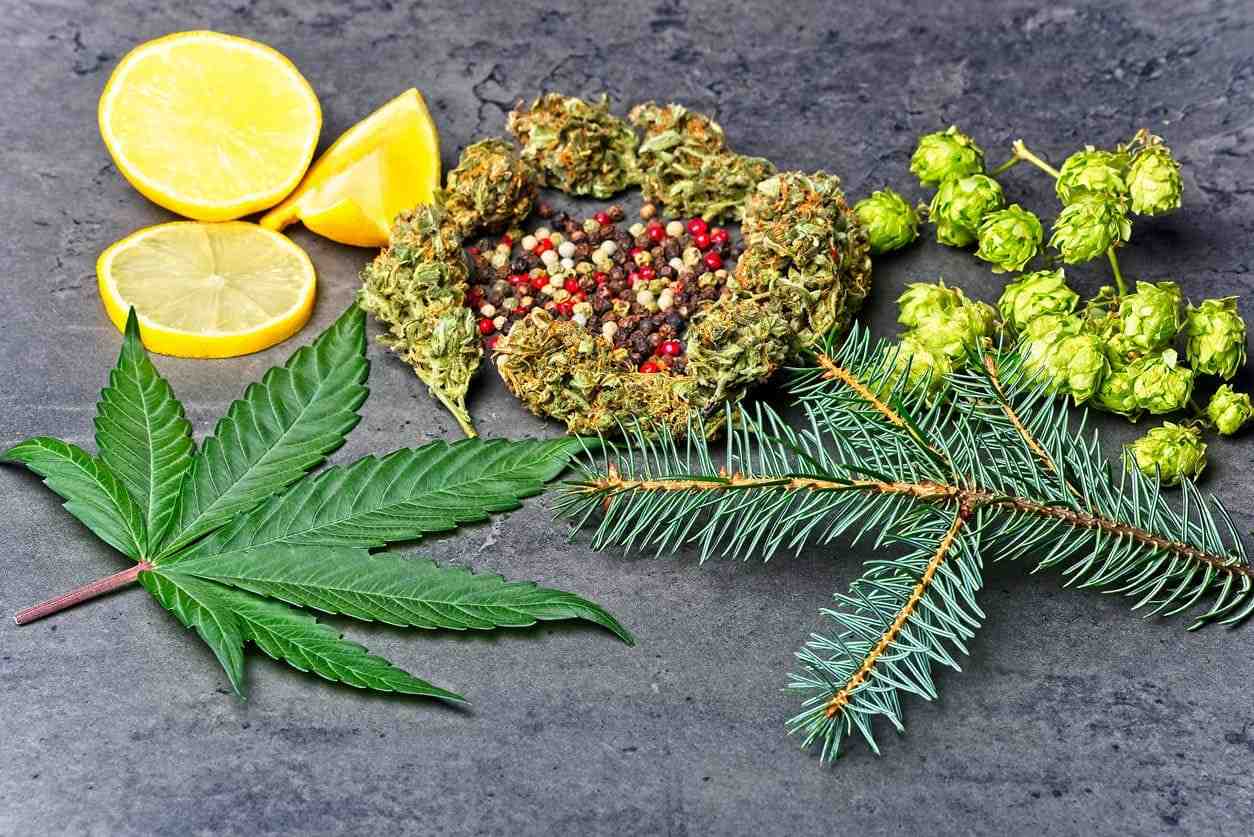 Lemon Skunk
If you like anything lemon flavored, you're in for a treat with the Lemon Skunk variety. It tastes like a super sour lemon, mixed with notes of skunk on the exhale. Lemon Skunk consumers describe it as an uplifting and enjoyable strain. If you are looking for a CBD strain with a lemon peel flavour, then you are in luck. The Lemon Skunk strain is simply bursting with a sweet and sour, citrusy scent and taste.
What is the Lemon Skunk variety?
Lemon Skunk weed is a slightly sativa-dominant hybrid and is a cross of a pair of unknown Skunk phenotypes. Some believe it is a cross between a Dutch Citron Skunk and a Skunk #1.
The Lemon Skunk strain has won numerous awards and made the High Times Top 10 list in 2009. Users describe Lemon Skunk's effects as mood-enhancing and energizing, without being overwhelming. Over time, this strain induces a feeling of relaxation, but not sedation or couch-potato. For this reason, Lemon Skunk is suitable for daytime use.
Aroma
The clue is in the name, and you win no prizes for guessing what this pungent strain looks like. Lemon Skunk marijuana has a powerful lemon-skunk aroma infused with slightly earthy, acidic notes.
Flavour
Lemon Skunk's robust lemon flavor delights the taste buds, as do its sweet and creamy undertones. It also has an eclectic mix of sour citrus and skunk notes.
Appearance
A mature Lemon Skunk plant is bright green with lighter hues on the leaves and buds. The nuggets are relatively dense and prominent, and when dried and cured are sticky and incredibly fragrant. A thin layer of glistening trichomes and bright orange pistils give this plant a little extra colour.
Growing information for the Lemon Skunk variety
Experienced growers of Lemon Skunk say it is an easy variety to grow as it is a relatively low maintenance plant. It is very resistant to mould and mildew and is durable enough to survive in a relatively cool outdoor climate. However, it does best in climates with daytime temperatures between 68 and 80 degrees Fahrenheit.
In terms of growing, Lemon Skunk grows best in organic soil. Be sure to provide your crop with plenty of nutrients as it is less likely to suffer from nutrient burn than other strains. It is worth creating a compost tea to further enrich the growing environment. You can buy compost from a local shop or create your own using organic ingredients such as kelp, worm droppings and molasses.
Lemon Skunk handles moisture well. However, you will get better results by keeping the relative humidity (RH) below 50% during the flowering phase.
As Lemon Skunk is a large plant, vertical space is something that indoor growers should consider. Keep in mind that a fully grown Lemon Skunk plant can reach up to 80 inches in height.
If you have Lemon Skunk seeds and are growing indoors, expect the crop to take 8 to 9 weeks to flower. Lemon Skunk typically produces up to 18 ounces per square meter indoors. Outdoors, Lemon Skunk is usually ready to harvest in early October and produces 28 ounces of buds per plant.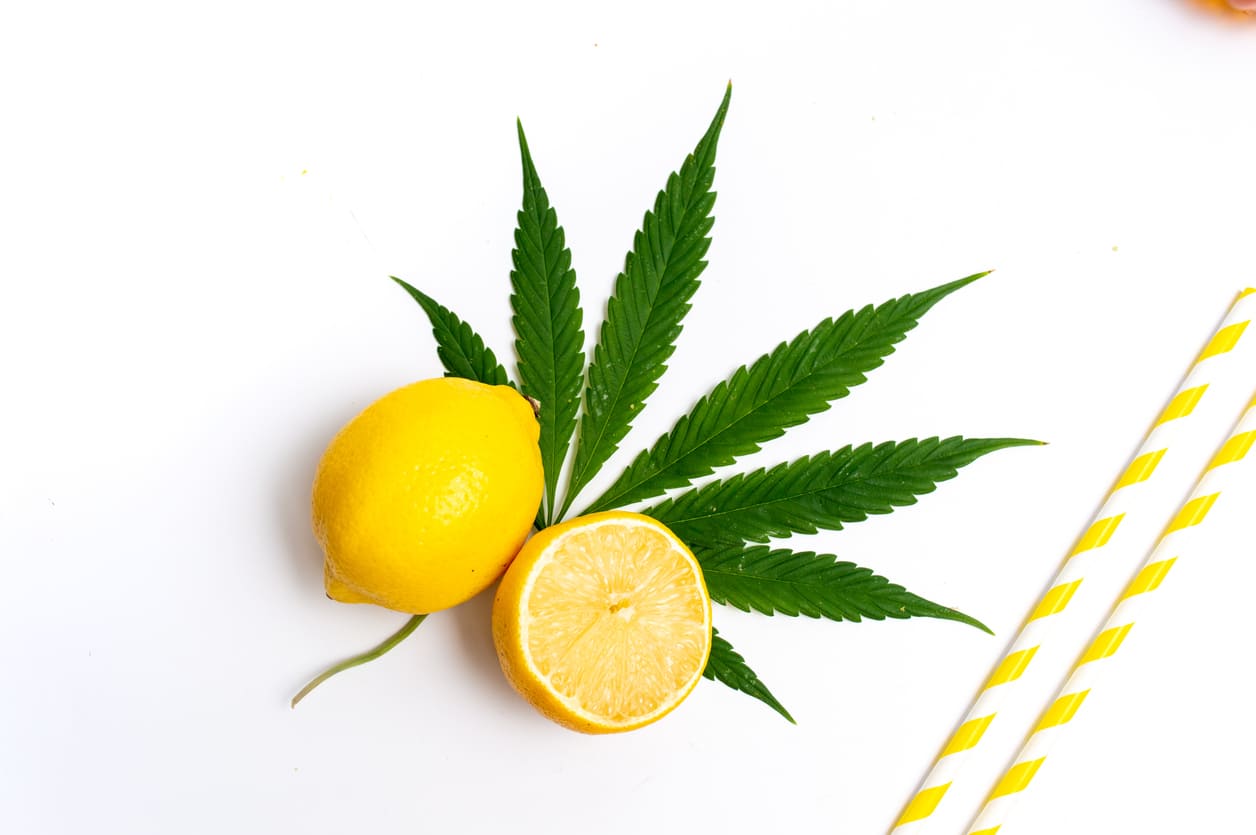 THC content - Highest test
The THC content of Lemon Skunk varies considerably. You could get a "low" strain with 15% THC or an extremely potent version with 22% THC. However, the legal version in Europe does not exceed 0.2% THC.
CBD content - Highest test
Lemon Skunk is not a variety that contains a high percentage of cannabidiol. Typically, the Lemon Skunk variety contains about 1% CBD. As a result, the THC/CBD ratio can be as low as 15:1. On the other hand, in the CBD version of Lemon Skunk, the CBD content is much higher than the THC content.
Medical benefits of Lemon Skunk marijuana
Although Lemon Skunk does not contain a high CBD content, it can provide some medical benefits. As mentioned, this strain is uplifting, so CBD users suffering from depression may find it useful. The relaxing effects of Lemon Skunk may also be useful for those suffering from chronic stress.