The (indirect) effect of cannabidiol on libido
Does cannabidiol (CBD) have a place in our sex life? Studies that have investigated the potential of CBD for libido are quite conflicting:
As a study in the New York Academy of Sciences explains, researchers have identified endocannabinoid receptors in the sex organs males, mainly in the testicles. This presence would therefore indicate a potential effect of CBD on libido (positive or negative). As Healthline explains, "what happens next is controversial." Some studies have highlighted a (slight) boost in libido following the consumption of CBD, others report a decrease;

The calming and soothing effect of CBD has been proven (see the extensive literature review published by the journal Neurotherapeutics). And since anxiety and stress can contribute to loss of desire and lower sexual performance, CBD can indirectly improve libido.
To sum up, the presence of endocannabinoid receptors in the sexual organs suggests a potential effect of CBD on libido... an effect that remains to be demonstrated. On the other hand, by reducing stress and anxiety, improving blood circulation and relieving pain (related to endometriosis in women, for example), CBD can indeed improve the quality of sexual life indirectly. .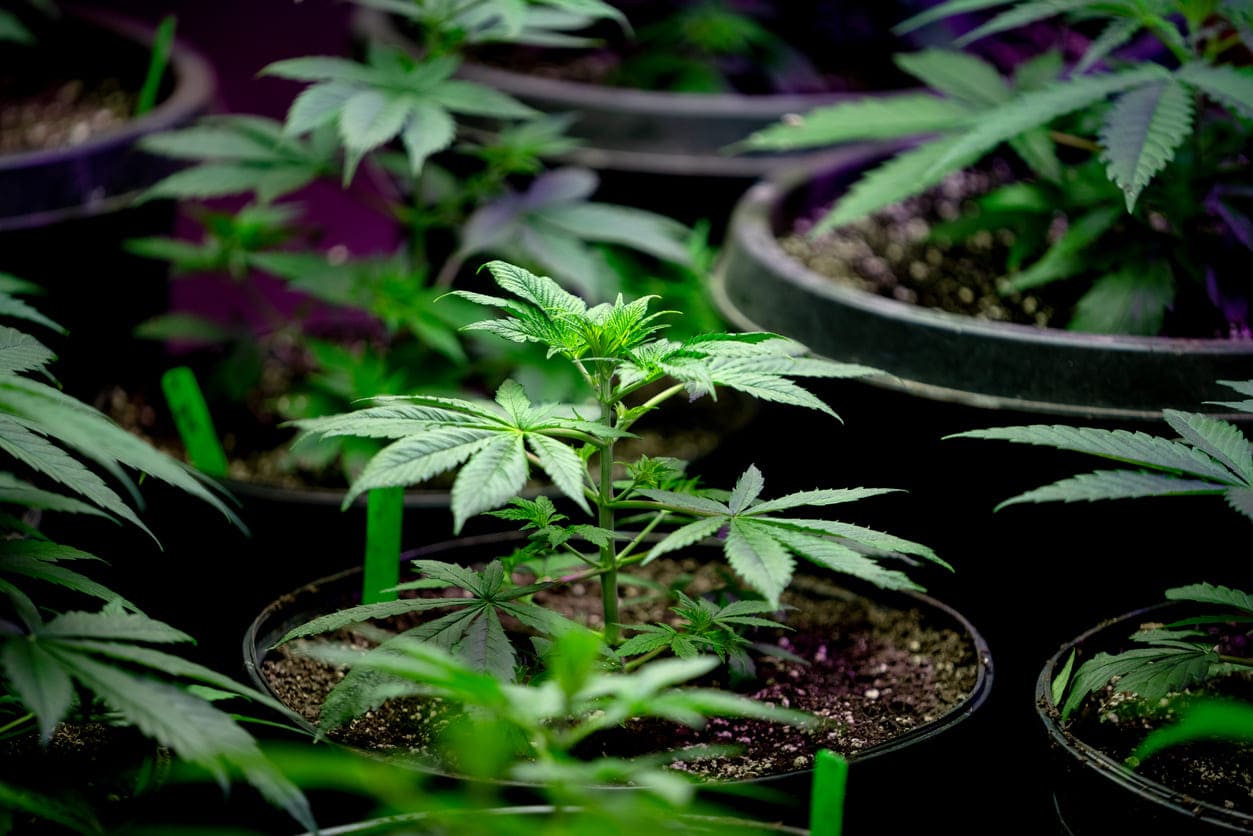 CBD oil on the glans to relieve erectile dysfunction?
Erectile dysfunction, sometimes called "impotence," refers to an inability to achieve and maintain an erection strong enough for satisfying sexual activity. In France, erectile dysfunction affects around 5% of men in their forties and up to 60% of men who are over 70 years old. When it appears early, it is most often of psychological origin with a psychogenic component.
CBD ingested (not applied topically) may possibly help reduce stress and anxiety levels to improve erection quality. A clinical study which you can read here in its entirety explains that "CBD has a calming effect on the central nervous system" and helps improve anxiety and stress scores in people with sleep problems, including insomnia.
What about applying CBD oil topically to the glans? According to a study published in the journal BioMed Research International, Ayurveda practitioners use plant Cannabis L. Sativa, raw material from which cannabidiol is derived, to improve ejaculatory function and, more broadly, to boost sexual performance in men.
In theory, using CBD oil on the glans or the entire penis would relax the blood vessels to promote blood circulation and improve erection quality. This clinical observation, which has yet to be investigated, recalls the suspected mechanism of the Minoxidil molecule to stimulate hair regrowth in men suffering from androgenic alopecia. To our knowledge, no study has validated the interest of CBD oil in topical application to the glans.
It should be noted that sexual applications are not part of the indications formulated by the National Agency for the Safety of Medicines and Health Products (ANSM) within the framework of the major therapeutic experimentation with CBD launched by the Ministry of Health. Health and Solidarity in March 2021.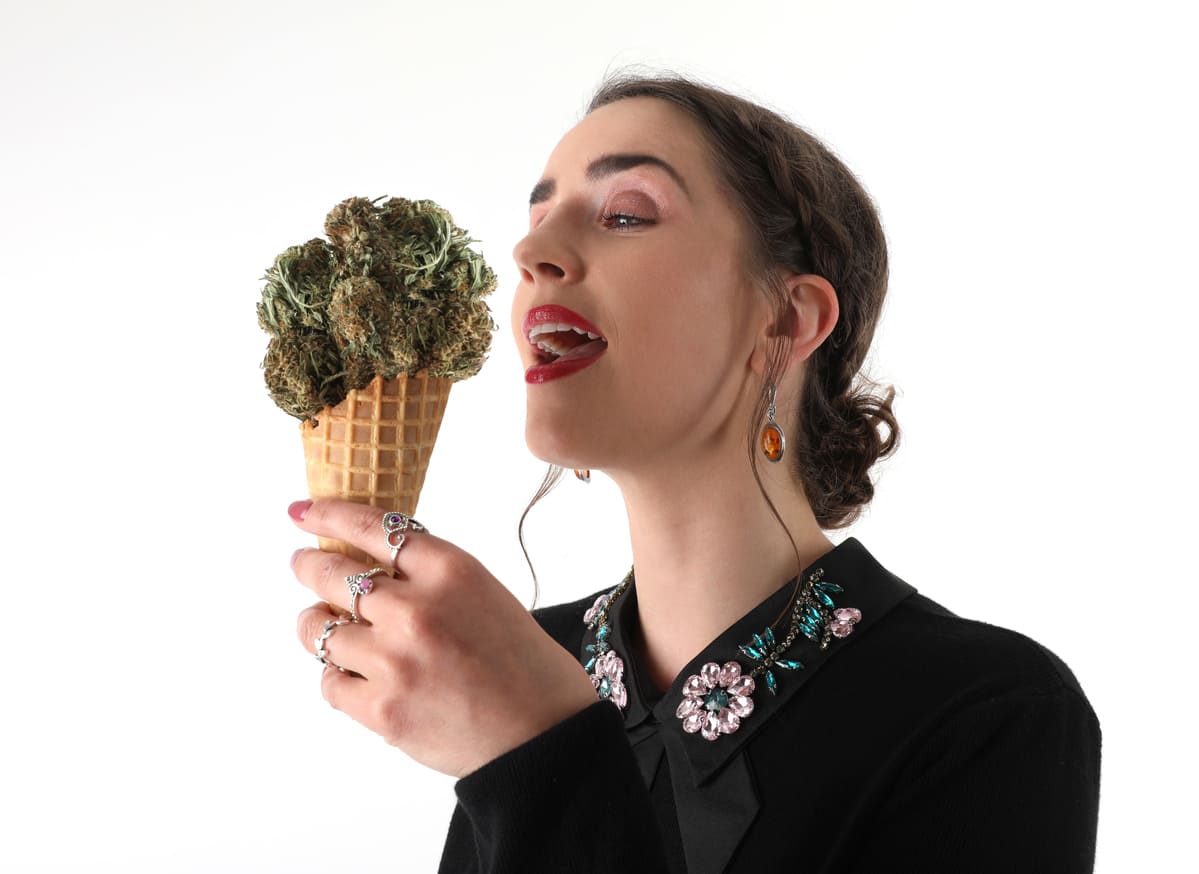 What other applications of CBD in sexual activity?
By acting on stress, anxiety and blood circulation problems, CBD helps to improve sex life. This non-psychotropic and non-addictive molecule (in the opinion of the WHO Expert Committee) can be consumed in different ways according to your preferences:
Topical application of CBD oil to the glans or penis to promote blood flow before intercourse;

Using a cannabidiol lubricant directly on the penis. In addition to its role as a lubricant, this product may possibly reduce inflammation and relieve any pain that could impact the quality of erection and sexual intercourse;

CBD oil can also be used in erotic massages to relax muscles and spice up couple life;

CBD edibles or capsules can also be consumed to reduce stress and "sexual performance anxiety", and possibly support hormonal balance in the woman. To go further, you can consult this study published on Pub Med which demonstrates the ability of CBD to relieve women who suffer from hormonal imbalances (especially cortisol and thyroid hormones);

CBD can finally boost libido by improving sleep quality (see this study).
Warning: Do not confuse CBD with cannabis. In addition to being illegal, narcotic and addictive, cannabis can cause impotence problems and/or chronic low libido. If you are under medical treatment, ask your doctor for advice before using CBD. Finally, make sure you are sourcing from a serious, reliable and traceable product store like 321CBD!