Creation and history of the Nerobi brand
A Luxembourg brand created by natural product enthusiasts, Nerobi was originally a hemp product shop with a large team of experts in cannabis products.
After a legislative restructuring, the company turned to e-commerce in 2019 with the aim of producing high quality products for a clientele increasingly interested in the therapeutic and cosmetic benefits of hemp.
This was followed by a long stage of research leading the team to produce a whole range of high quality cosmetic products based on hemp.
Since 2019, the Nerobi company has been offering various cosmetic products on its e-shop nerobi.fr with the commitment to offer effective, natural products from a plant that is under-exploited.
According to the Nerobi team, hemp-based cosmetics will soon become central products in the beauty world. According to their prediction, all existing hair care and hair products brands, especially the big brands, will realize the potential of this plant and offer alternatives to it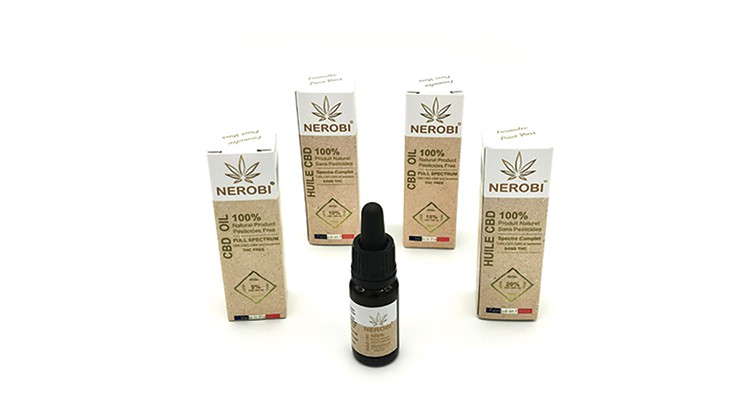 The strengths of the Nerobi brand
The brand has an unequalled expertise concerning hemp products and has been working for years with laboratories used to manipulate the molecules included in hemp. Unlike other brands that have never been in the hemp market, Nerobi brings a knowledge and know-how that promises consumers quality products they can trust.
The founders of the brand are being asked by other brands to share their knowledge. These new brands are interested in hemp products not for their benefits but rather for the trend that emerges from them.
Focus on Nerobi's products
Today on sale on their website Nerobi.fr, you will find 3 different categories of products The hemp cosmeticsthe cBD oils oils and CBD for animals
Nerobi products are designed to ensure premium cosmetic quality while introducing you to the latest cosmetological advances in the components of the hemp plant.
Conceived and designed by an organic research team at the forefront of the latest equipment and knowledge, Nerobi products are expertly crafted to provide the care you deserve for your body, skin and hair.