Airing regularly to clear your head and have a peaceful mind
By airing out physically, you will air out internally and therefore mentally. So if you want to be more peaceful in your life, there is nothing like walking, strolling with your significant other, your dog or even alone. A walk in nature for a few minutes is enough to recharge your batteries and feel immediately calm. Even if you live in the city, there is always the possibility of finding a corner with some greenery. This tip is particularly suitable for people who spend their day behind their screen because it allows you to move around, get some fresh air and change your activity for a moment.
Meditating to clear the brain and do a "brain wash"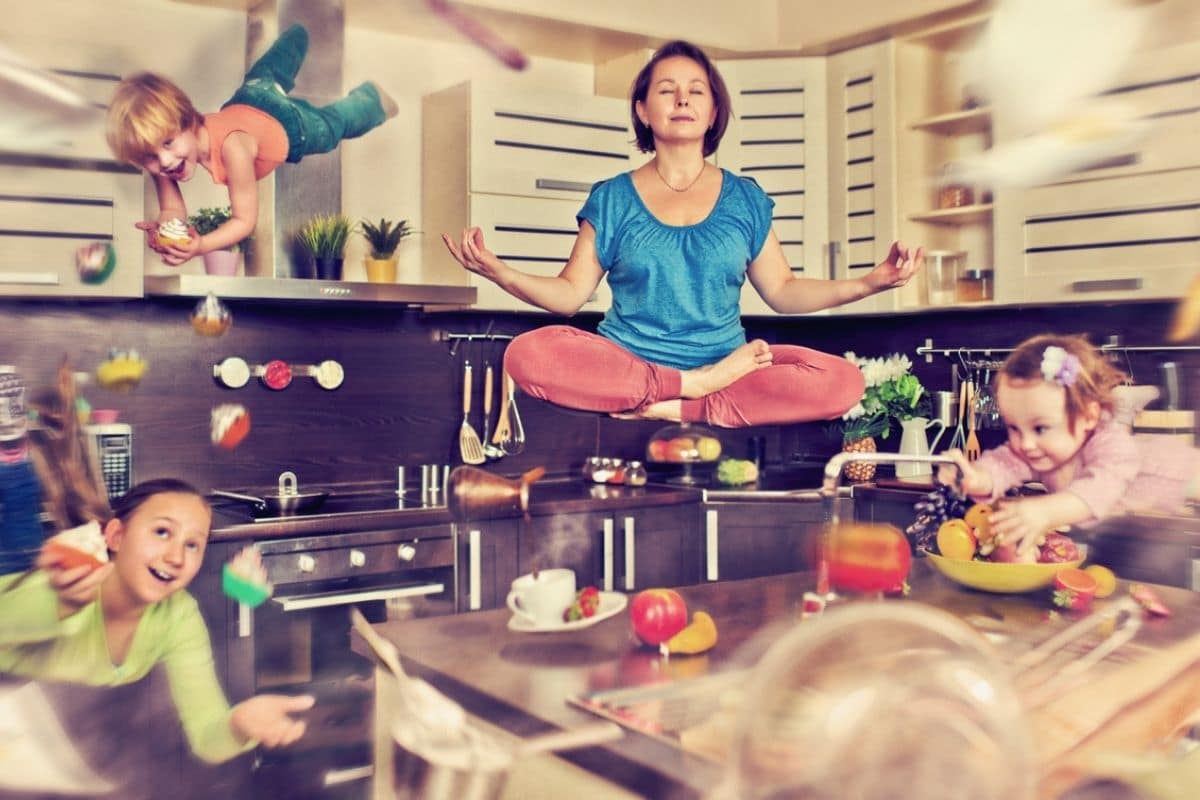 Make it a habit to start your day with a short meditation of just five to ten minutes to start each day on a healthy footing. This will allow you to start all the tasks on your to-do list with a fresh mind. Depending on your schedule and affinity, you can either meditate in the morning or in the evening, to decompress, release pressure and better find sleep.
Practice sports like yoga to learn to relax
To stay zen and recharge both your body and mind, you need to rely on sports practices like yoga. Born in India and practiced for thousands of years, yoga is based on both physical and breathing exercises as well as a mental practice through meditation, for a complete action on the body and mind. With yoga, you will maintain your inner as well as outer well-being and experience an overall sense of relaxation.
Applying the principles of Feng Shui to be at peace and in harmony with ourselves and our surroundings
Feng Shui is an ancient Chinese discipline, whose precepts allow you to arrange your home and office on the principle of the complementarity of yin and yang. It is based on the theory of the five elements as well as the free flow of Chi. Each individual is actually influenced by the environment of his home. This is felt in his mood, balance and serenity, which is why it is important to take great care to feel good. So by optimising the layout of each room in your home, you will increase its well-being capital and attract prosperity to you.
Sorting and moving in a tidy environment to avoid mental load
The more things we store, the more likely we are to have our minds polluted by unimportant details. It is recommended that you sort through things regularly to avoid being overwhelmed with unnecessary stuff that you don't really care about. Waking up to a tidy and orderly place every morning tends to make you in a better mood and this is more conducive not only to relaxation but also to productivity. Moreover, by properly organising everything in your home, you will save a lot of time and you can use this precious time to take care of yourself, relax or take more time to complete some tasks that you usually had to botch.
Start deep breathing exercises to relieve tension and release bad energy
When practiced properly, deep breathing exercises help relieve tension and release stress. As a vital physiological process, breathing properly is essential to avoid stressing your body. Conversely, good breathing can have real beneficial effects on your balance both physically and emotionally. The primary function of breathing is to supply your cells with oxygen, but it also helps to improve the functioning of your digestive organs as well as to properly eliminate toxins. Finally, a good deep breath, followed by an exhalation, decreases the production of norepinephrine - a hormone responsible for stress - considerably.
Adopt a healthy, balanced diet to be healthy and fight anxiety
When your goal is to fight stress naturally and have the most serene life possible, diet is largely to be taken into account! By having a healthy, balanced and diversified diet, all your essential nutrient intakes will be fulfilled. These, such as magnesium and potassium, act moreover as mood regulators. People who have a complete diet are then more resistant to stress and more easily keep control of their emotions. You can also target foods known for their powerful antioxidant properties and ability to combat any form of stress within the body.
Relying on essential oils to be more zen than a Buddhist monk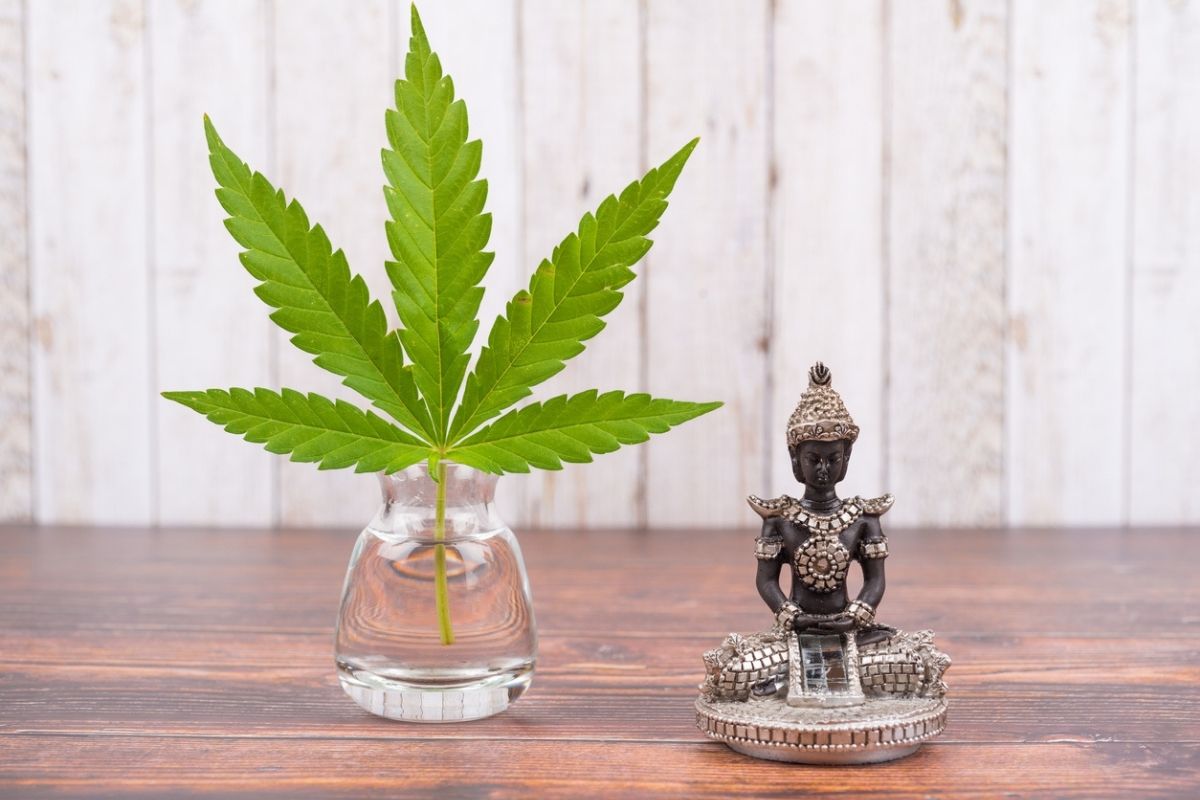 As well as being unstoppable remedies for various physical ailments, essential oils can act on an emotional level by calming nervousness in particular, helping against insomnia, relieving anxiety and tension etc. Some of them are more specific to physical and mental well-being as well as to letting go and the Zen attitude, such as essential oils of lavender, orange, Damask rose, Neroli or marjoram.
Plants and phytotherapy: formidable reinforcements against stress
It's not new, but plants are proving to be very effective in treating ailments as well as illnesses and can even replace traditional medicines in some cases.
Adaptogenic plants help the body to better adapt to the stresses of everyday life and to cope with various difficult or anxiety-provoking situations, while responding to them in a more gentle and effective way. This is a support for the body or even a shield that makes it more resistant. These include turmeric, fenugreek, ginkgo, ginseng, maca, rhodiola and many others.
CBD, the new ally for living your life quietly
A plant that is a little out of the ordinary and that has proved to be as effective as possible in overcoming this kind of ailment is hemp, or rather one of the molecules that comes from it, CBD. This phytocannabinoid from cannabis has been recognised for years now for its broad therapeutic field of action. Its virtues, like its power to calm stress and anxiety disorders, is highly sought after.
This is because cannabidiol acts on CB1 endocannabinoid receptors, located inside our body and more precisely on the hippocampus - the brain's amygdala - and in the cingulate cortex, which, for its part, regulates anxiety. Everything points to the endocannabinoid system being linked to anxiety control and CBD having immense potential as a treatment for multiple anxiety disorders.
Cannabidiol can be consumed in a variety of ways starting with CBD-enriched oil.