Oliver stoned
This is a comedy that is sure to appeal to teens and young adults. The film features Oliver, a 20 year old who works in the family car wash. He spends his day smoking cannabis and doing all sorts of drugs until one day he gets a car stolen.
La Beuze
This French comedy released in 2003, features two friends who find themselves in possession of a huge amount of cannabis that belongs to the Nazis. This light-hearted comedy is guaranteed to get you laughing, its fairly short running time makes it perfect for parties.
Puff, Puff, Pass
This is an American comedy directed by Mekhi Phifer in 2006. The film Puff, Puff, Pass is also known as "living high". It features two marijuana addicted friends who spend their time smoking joints, they get embroiled in a scam against "Mr.Big".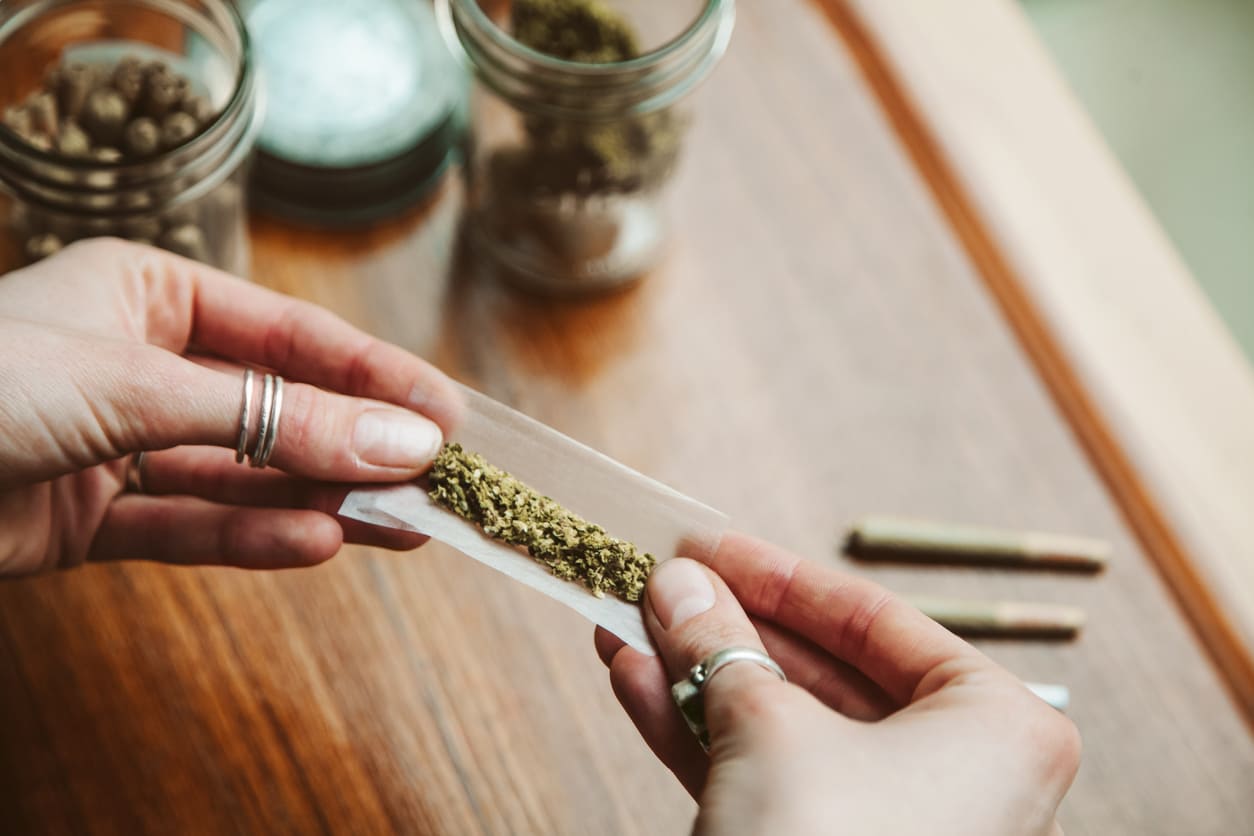 Mr. Nice
This is an autobiographical film about Howard Marks, one of Britain's most notorious drug and cannabis dealers. It will be possible to follow his whole story, from the day he started selling drugs during his student days at Oxford to the day he was convicted and released 7 years later. A fascinating story not to be missed.
Friday
This is an American comedy directed by F. Gary Gary in 1995, this one is 91 minutes long and quite funny and light, perfect for evenings out with friends.
It features Craig Jones who gets fired on his day off when he wasn't even at work. In one day, between Friday and Saturday, a lot of hilarious and implausible situations occur, and Craig even ends up getting the wrath of a drug dealer.
It's about Craig Jones getting fired on his day off when he wasn't even at work.
True Romance
True Romance is a film that is not only about cannabis, but also about different drugs in general.
If you are a fan of Quentin Tarantino and these films, this one will certainly appeal to you, as many of his characteristics are found in it. The film mixes comedy, absurdity and thriller, the twists and turns are incredible and the story is exciting. True Romance is the story of two young lovers who end up with a huge amount of drugs of all kinds.
Grandma's Boy
This is an American comedy about Alex, a young man who smokes joints and tests video games all day. At night, the latter works on the development of a new game he invented. The protagonist finds himself forced to move in with his grandmother and her two friends. He brags about his new roommates to his colleagues, describing them as sexy young women, until one day they show up at his workplace...
Blow
This is an American film directed by Ted Demme in 2001. If you don't necessarily like comedies, this film is perfect for you, as it is a biography and a dramatic film.
This film is based on true events, the facts are adapted from Bruce Porter's novel which tells the story of Jung. He is a drug dealer with direct links to several cartels including Medellin which was active between the 1970s and 1980s.
The film is based on true events, the facts are adapted from the novel by Bruce Porter which tells the story of Jung.
Marley
This is also a biographical documentary made in 2012 by Kevin MacDonald. If you are a fan of reggae and Bob Marley, this is the film for you.
In fact, this film tells the story of the famous reggae singer's life, you can discover unseen footage as well as concert footage. This is the first documentary authorized by the family of the deceased, if you are a fan, you will certainly enjoy it.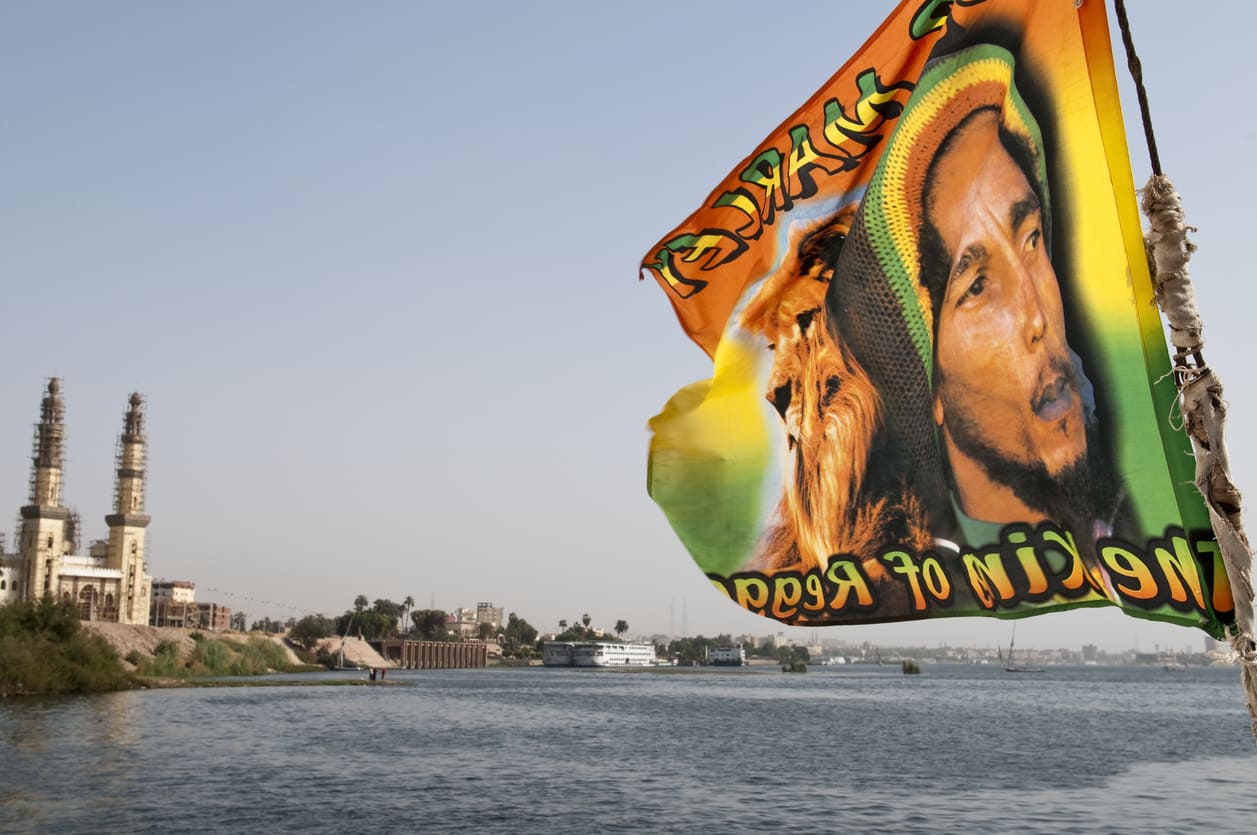 This is an American comedy made in 1993 perfect for young adults as it tells the stories of two high school students who experience harassment due to the initiation ritual. The protagonists can be seen evolving during the story between love, cannabis consumption and different types of thoughts. This is an excellent film that is full of twists and turns and that allows you to spice up your evenings with friends. Plus, this one isn't very long, so you won't have time to get bored.
Paulette
This is a 2012 French comedy directed by Jerome Enrico, the film is 87 minutes long, which is perfect for an evening.
The film deals with the various problems of cohabitation in the multi-ethnic neighbourhoods of the metropolitan suburbs. These issues are tackled in a funny way through the portrait of Paulette, a xenophobic and intolerant woman who takes up cannabis consumption, this adventure will change her radically.
The big Lebombo
The big Lebowski
This British comedy features Jeff Drugo Lebowski, an unemployed cannabis addict who spends his time smoking and bowling. His life will change dramatically when he is mistaken for someone with the same name. This is a complex and hilarious film at the same time, if you like action, this is a film that will be perfect for you.
Half Baked
This is a sub-82 minute American comedy. Thurgood, Scarface, and Brian are forced to sell cannabis in order to raise the $100,000 needed to free their friend Kenny, who is accused of murder. There's no shortage of twists and turns in this film, and it's perfect for a night out with friends.
Secret ingredient
This is a film that mixes drama and comedy that comes straight from Macedonia. This film full of twists and turns. It tells the story of Vele, a mechanic who struggles every day in order to provide his father's cancer-stricken medication. One day he finds a packet of cannabis in one of the cars he is repairing and decides to make a cake for his father to ease his pain. Rumours spread about Vele's healing powers and two bumbling gangsters approach him to get the recipe for the mysterious cake.
.
Express Wedding
This is an American film directed by David Gordon Green in 2008, if you are a fan of comedy and action films this one is for you.
The main character, Dale Denton lives only for marijuana, this one is lazy and stoned most of his time. He regularly visits his friend Sauf Silver who supplies him with a new strain of cannabis called Pineapple Express. Dale Denton unwittingly witnesses a murder while consuming his umpteenth joint. He calls his friend Saul and the two embark on an adventure to escape the killers and the police.