Recent clinical research indicates that CBD helps relieve many of the symptoms of RLS, while improving the quality of sleep for patients who often suffer from insomnia. With CBD, they can finally have productive days and peaceful nights.
What are the positive effects of CBD on RLS? How to properly consume CBD to relieve the symptoms of this neurological disorder, in what form and at what dosage? To fully understand how CBD works on RLS, let's start by looking at the elements that characterize this condition.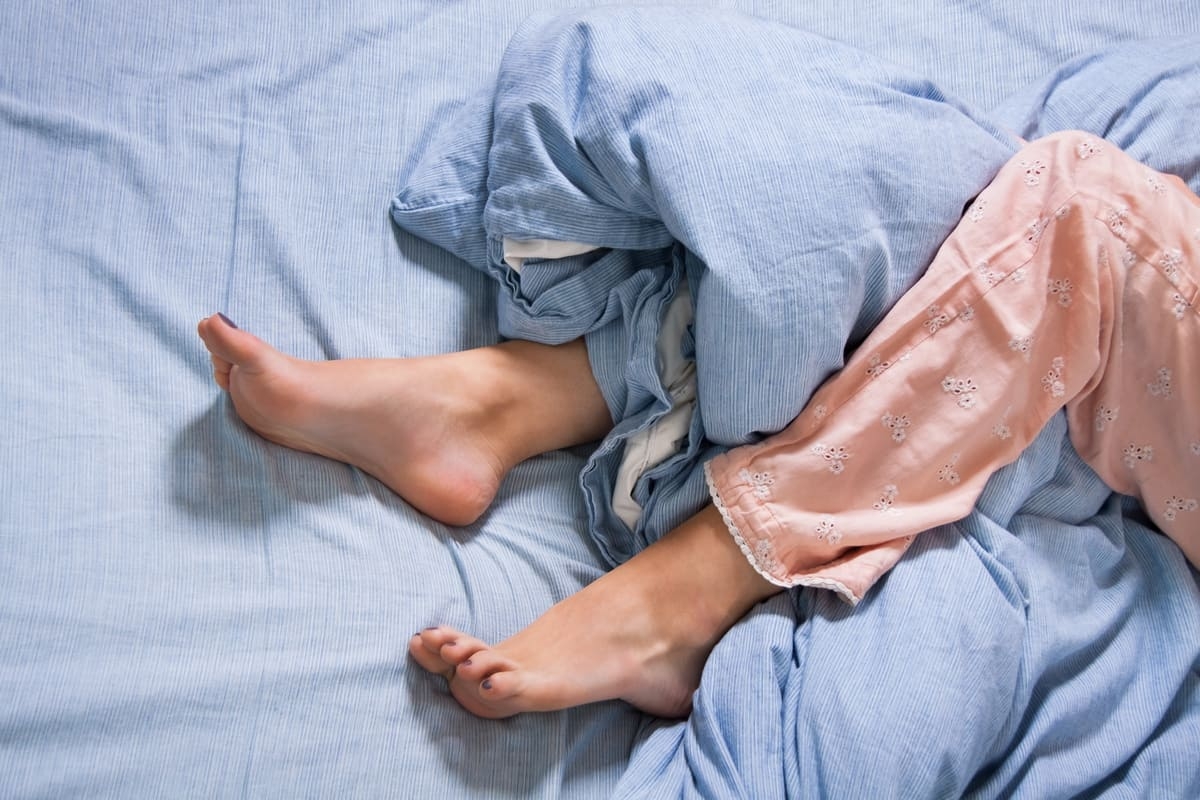 What is restless legs syndrome?
Restless legs syndrome, also known as Willis-Ekbom disease, is a neurological disorder that can occur at any time in your life. Symptoms tend to occur at night, when your body is at rest, making it especially difficult to sleep. Automatically, lack of sleep can have a serious impact on your quality of life.
For most RLS sufferers, symptoms include itching and tingling in the legs that causes involuntary movements. All this restlessness prevents them from sleeping and leads to a feeling of intense fatigue during the day. A vicious circle that does not give patients a single second of respite.
Pain, discomfort, lack of sleep... All these negative aspects affect the physical and psychological well-being of patients. To relieve their symptoms, many people feel the need to move around nervously, which will naturally increase their level of stress and anxiety on a daily basis. Common situations such as going to class or staying for dinner can become embarrassing and impact their social life. Because of this, it' s important to change habits and learn how to manage stress to get rid of this disorder, and this is where CBD comes in.
What are the benefits of CBD to combat RLS?
Scientific studies from 2017 have revealed the positive impact of therapeutic cannabis on RLS symptoms. On the one hand, it improves quality of life during the day by calming nervousness. On the other hand, it soothes itching and nighttime discomfort that prevents sleep, while providing patients with quality, restorative, and deep sleep. According to the study, 5 out of 6 participants confirmed a total remission following a treatment exclusively based on cannabis. On the other hand, all participants noted a significant improvement of their sleep at the end of the treatment.
As this study was carried out on only a few people, one can wonder if these results are valid for all patients. For the researchers, if CBD is so effective to fight against RLS, it is in particular thanks to its positive effects on the production of dopamine, also called the hormone of happiness. Indeed, RLS is caused by a neurological disorder, itself caused by a dopamine imbalance. Therefore, taking CBD helps the brain to stimulate this neurotransmitter and regulate it in a completely natural way.
Furthermore, scientists are unanimous in saying that CBD interacts with the endocannabinoid system and offers a whole host of therapeutic virtues that can soothe pain and effectively reduce stress. Thanks to its anti-anxiety properties, hemp allows for a lighter, calmer, and more serene mind. That's why RLS sufferers who take CBD before bed are finally able to find sleep, rest, and have a great day.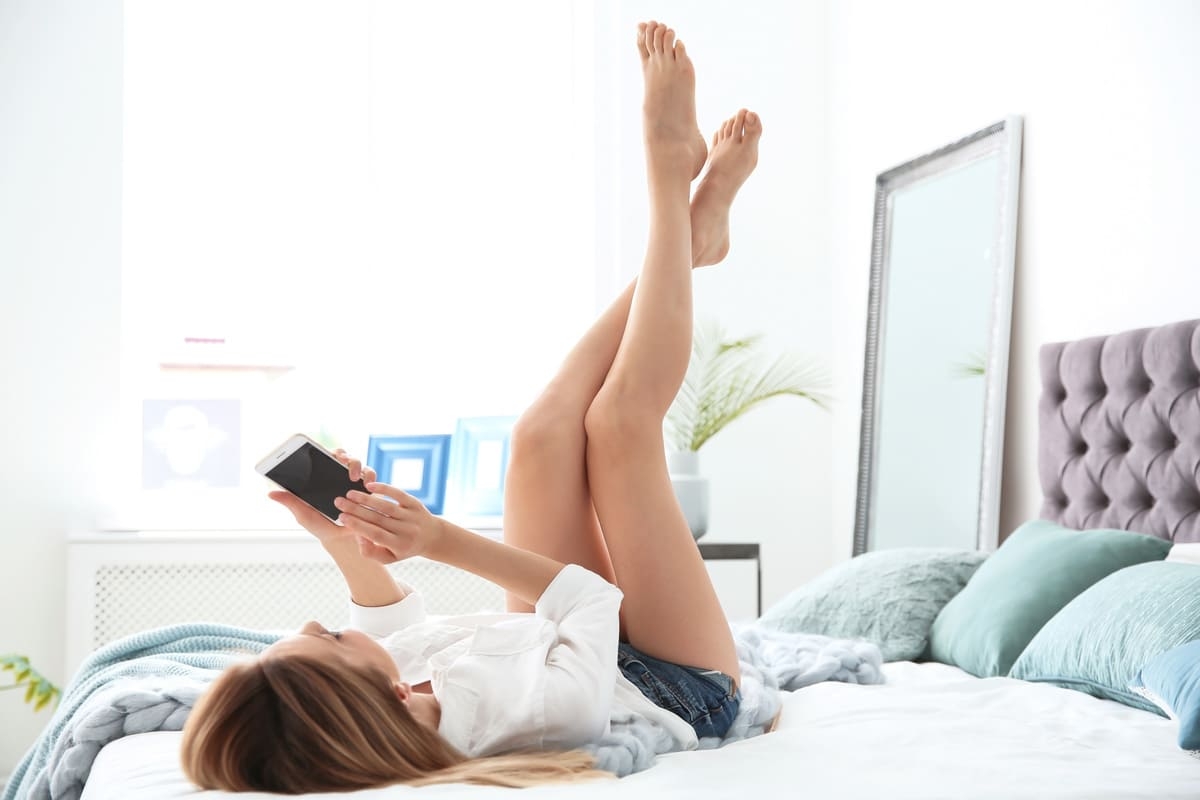 How to consume CBD to relieve the symptoms of RLS?
CBD oil
Typically, RLS sufferers take CBD oil orally or sublingually to relieve their symptoms. To enjoy the relaxing effects for a few hours, you can pour a few drops on your food or in your drinks. If you prefer a fast-acting, but shorter-lasting effect, you can pour a few drops of CBD oil directly under your tongue.
CBD flowers and resins
With CBD flowers and resins, the scents and flavors are all there. To consume them in a healthy way, you can use a vaporizer, or crumble them to incorporate them in your dishes or in your herbal teas. The advantage of vaporization is that the effects will be almost instantaneous and all the flavors of hemp will be perfectly preserved. If you choose to incorporate them in your culinary preparations, the relaxing effects will take longer to appear, but they will last effectively for a few hours.
CBD capsules
If you don't like the taste of hemp and prefer a neutral product to get the benefits of medical cannabis, you may well turn to CBD capsules. These edible capsules have no taste or smell, but have the same soothing effects as oil or resin. Plus, the small capsule boxes are easy and discreet to carry around on a daily basis.
How much CBD should I take to relieve RLS symptoms?
With CBD, there is no risk of overdosing, but there is no perfect dosage either. If you suffer from RLS, you should adjust the dosage according to the intensity of your pain and how you feel. Start with a low dose to see if it does much for you or not. If you feel that you need more, increase the doses gradually. If in doubt, ask your doctor or a pharmacist for advice, who will be able to guide you towards the most suitable dosage for you. Once again, it is important to remember that CBD is not a medicine and that it cannot replace a real medical follow-up. Sometimes, CBD is enough on its own. But in some cases, it can be used in addition to a medical treatment. Whatever the case, listen to your body and choose the CBD format that suits you best.
Can CBD permanently cure RLS?
No, CBD is not a medicine and it does not cure any disease. On the other hand, it can help relieve many symptoms and restore a better quality of life. In other words, it helps you get back to quality sleep, reduce stress and anxiety and thus, it accompanies you in a gentle and totally natural healing process.
Can CBD cause neurological side effects?
No, CBD is not known to cause neurological side effects, unlike some drug treatments. In fact, CBD is a natural substance that has powerful protective properties for the brain and neurons.