Selling CBD in marketplaces: an update on the law
Extracted from the Cannabis L. Sativa plant, cannabidiol is not a "commodity" like any other. This is why the legislation governing it is particularly strict and rigorous, and any contravention can lead the merchant to be charged with drug trafficking. Overall, CBD regulations are intended to prevent the marketing of a CBD product with a psychoactive or "high" effect. So here is what you need to know on the legislative level before you start selling CBD on the French markets:
On November 19, 2020, the Court of Justice of the European Union (CJEU) ruled that Member States "cannot prohibit the marketing of cannabidiol legally produced in another Member State when it is extracted from the Cannabis Sativa plant in its entirety and not only from its fibers and seeds".

In January 2022, the Council of State temporarily suspended a ministerial decree banning the marketing of leaves and pure CBD flowers. Translation: you can sell pure CBD leaf and flower in the marketplaces until further notice.

CBD products authorized in France must display a THC content of less than 0.2%. Indeed, even if the European Parliament voted to increase this ceiling rate to 0.3% in 2019, France seems to be maintaining a maximum rate of 0.2% at the writing of these lines.
If you want to sell CBD on the French markets, you can do some education on the product, in particular concerning the absence of any psychotropic effect and any risk of addiction. This is also the position of the expert committee of the World Health Organization (WHO), which explains that "CBD does not appear to present any potential for abuse or harmfulness to health< /em>". On the other hand, you are not allowed to tout the therapeutic properties of CBD. Indeed, the legislator considers CBD as a food supplement, and not as a medicine.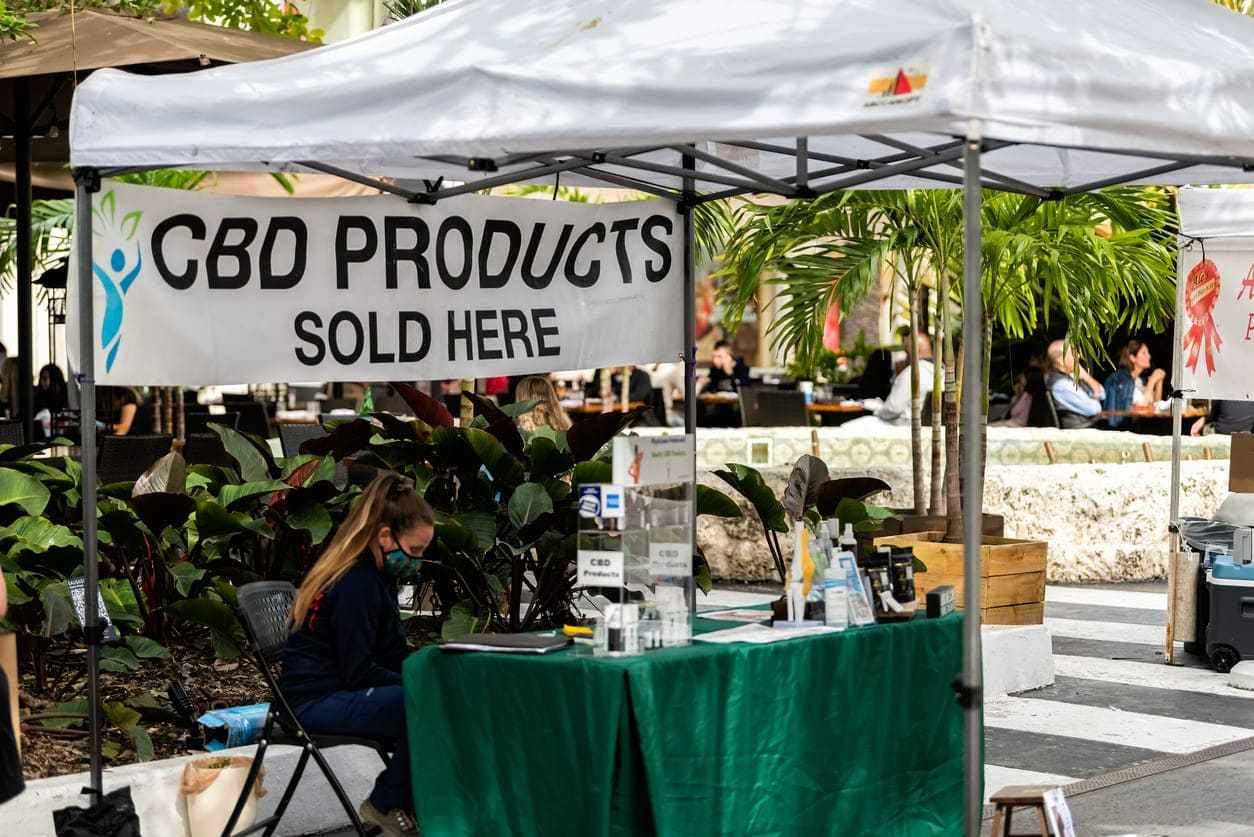 The steps to follow to sell CBD on the French markets
In addition to compliance with the law in force on the marketing of CBD, you must first register with the organization that corresponds to your status as a merchant or artisan:
Go to the Chamber of Commerce and Industry (CCI) of your municipality if you intend to sell on the markets of CBD products that you purchased from a wholesaler or reseller such as 321CBD;

Go to the Chamber of Craft Trades (CMA) if you plan to sell CBD products that you have designed yourself.
Whether you are a trader or a craftsman, you will absolutely need to obtain the itinerant trader card to sell CBD in the markets. You will need to present the following documents to the CCI or CMA of your municipality:
The CERFA form n° 14022*02 for the prior declaration of an itinerant activity, in this case the sale of CBD on markets;

Two recent passport photos;

A proof of identity: a copy of your national identity card, your valid passport or your residence permit, if applicable;

Proof of address, such as an electricity bill or rent receipt;

The designation of the itinerant activity in question, in this case the sale of CBD products in markets;

An extract from the register of trades if you are a craftsman, or a copy of the certificate of registration in the directory of companies and establishments (SIREN);

A check for €30.
As a general rule, the mobile trader card is produced within 30 days of application. If you want to sell CBD in the markets in the meantime, find out about the possibility of obtaining a one-month provisional certificate from your CFE. This document will allow you to start your business legally while waiting to obtain your itinerant trader card. However, the CFE may require additional documents.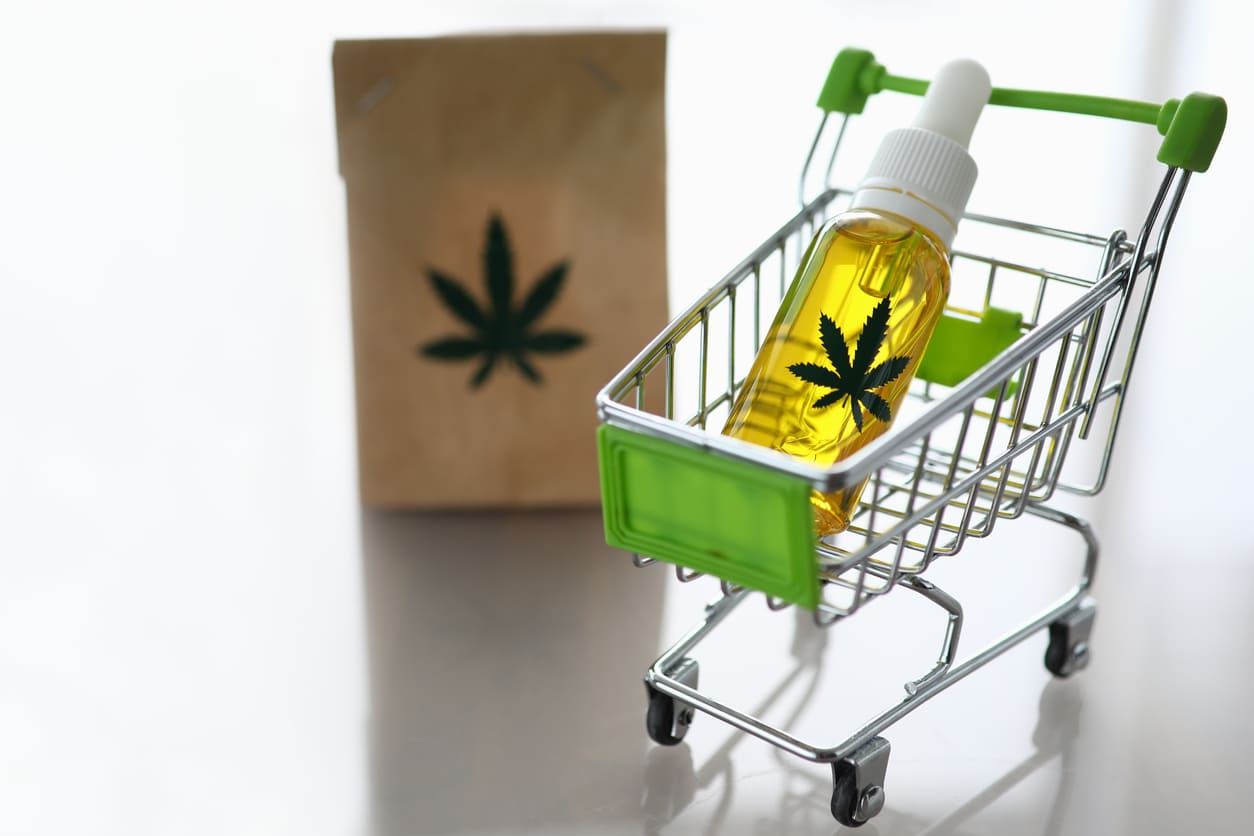 Some tips for selling CBD on the markets
Selling on the markets is characterized by a very strong relational dimension. Take the opportunity to teach about CBD, in particular to dispel misconceptions about its harmfulness, the risk of addiction and the psychoactive effect.
On a more practical side, we advise you to opt for a folding stand because it is easier to deploy. Practice setting up and tearing down your stand at home so you're ready on "D-Day". Of course, you will have taken care to negotiate a good location to maximize your visibility. Ask the usher about the possibility of buying out the right to a place from a retiring professional… these traveling traders generally have a long career behind them and have been able to land a good place.
Make sure that your installation allows CBD products to be displayed at ground level, for example by using the internal walls of your stand.
In markets, cash is the most common form of payment. So be sure to have a cash fund with a stock of coins and banknotes so as not to lose sales. Also make sure to rationalize your stock, focusing on common products like CBD oil.
In the markets, you have to know how to give in order to sell. For example, you can offer a free sample to passers-by. Finally, avoid starting in low season so as not to be discouraged. As a rule, activity is slow between October and February.