Now, CBD edibles can be found online, in dedicated CBD stores and even in some bars and restaurants. They offer you relaxing, analgesic, anti-inflammatory effects and all without any danger to your health.
Whether you buy industrial CBD products or choose to incorporate it directly into your plates, you're in for an extremely rich culinary experience in terms of flavor and effects. Why choose the food form to consume CBD? How do these CBD products work on your body? Should you buy industrial products or make your own recipes? Find out all the information about eating CBD in this article.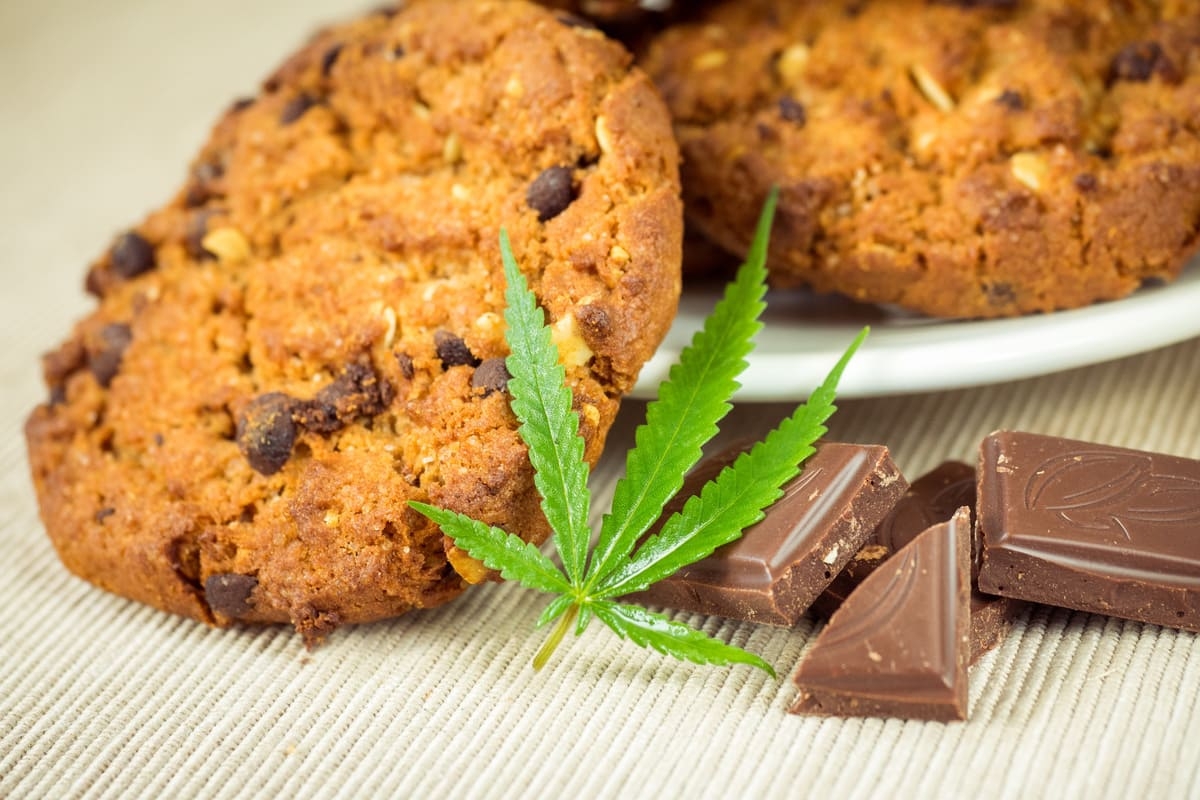 Why eat CBD food products?
The benefits of edible CBD
As with all the CBD products you already know (flowers, resins, oils and creams), CBD food provides mainly relaxing effects. Physically and mentally, CBD helps you relax, fight stress and anxiety, relieve pain, and get quality sleep. No matter how you use it, the effects are more or less the same. The only difference is the time of absorption and the duration of the effects. Of course, this also depends on the amount and variety of CBD chosen.
Unlike THC (tetrahydrocannabinol), CBD does not pose a risk to your health. And just because you eat a CBD-based cake doesn't mean you'll get high, quite the opposite. By consuming CBD edibles, you will simply be calm, relaxed and in a good mood for a few hours.
How does edible CBD work?
When you consume CBD through a dish or food, it takes a long time to absorb. At least longer than if you put oil under your tongue or used a vaporizer. Although your body takes longer to absorb it, the effects will be more effective and last longer. Indeed, consuming CBD during a meal facilitates the absorption by the tissues and increases tenfold the relaxing effects. The more fatty the food or dish is, the more powerful the effects are.
Moreover, hemp is a complex plant, extremely beneficial for the body. Rich in plant proteins, amino acids and omega-3, CBD is a natural cocktail of health benefits. In addition to its therapeutic properties, cannabis has nutritional properties that make it a superfood that has a place in the kitchen.
Which CBD food products to choose?
It is clear that producers have an overflowing imagination when it comes to combining CBD and food. Most of the time, it is sweets that are put forward: cakes, cookies, chocolate, etc. Depending on the shop, you can find energy drinks, beers or sodas made with CBD. In some countries, it is even possible to go to a bar or restaurant dedicated to cannabis. Often, these shops offer traditional dishes, cooked with oils or honey made with CBD. This is the case in the Netherlands, where it is not uncommon to find very nice cafes where you can drink a coffee and enjoy a cannabis brownie legally.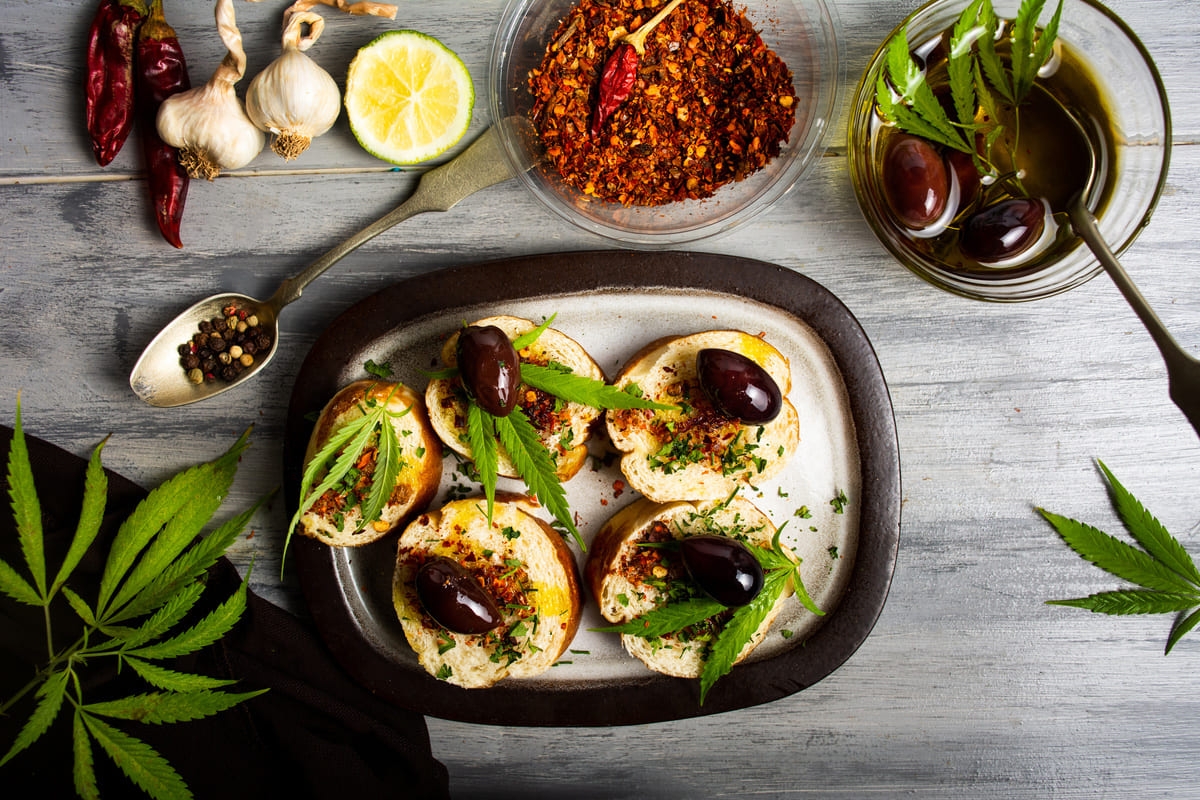 How to make your own CBD recipes?
Instead of buying industrial CBD products, you can make your own recipes. To do so, you just have to buy CBD oil, honey, crystals, flowers or resin. The oil is the easiest option, as you will only have to pour a few drops in your preparations, while the flowers and resins will have to be crushed or even powdered. For example, you can incorporate CBD into a juice, smoothie, herbal tea or other hot drink. If you like sweet desserts, you can put it in your cakes, ice creams, cookies and sweets of all kinds. To get the most out of CBD in your food, it's best to choose oil or crystals, as these are the purest forms of CBD you can get.
Some recommendations for cooking with CBD
When you put CBD in your dishes or drinks, it is essential to add a fat so that the cannabinoids can dissolve and be effective. Depending on your preparations, you can add butter, honey, milk, cream or vegetable oil. This is an important point not to be neglected to preserve the benefits of CBD.
Regarding the conservation of CBD products, it is recommended to keep them in a dry and cool place, away from light. When cooking CBD, you should also be careful not to overheat your preparation, because you risk to make all the active components disappear. Apart from these few recommendations, you are totally free to incorporate CBD into your recipes as you wish.
Where to find ideas for CBD recipes?
With the internet, you are spoilt for choice in terms of recipes. Between videos on Youtube, inspirations on Pinterest and blogs dedicated to cannabis in cooking, you are bound to find a recipe that makes you want to. By the way, it's important to note that there are no rules to follow or special CBD recipes per se. You can really add CBD wherever you want!
Do CBD food products really taste like hemp?
It depends on the amount and the products used. For example, if you choose a very fragrant CBD flower in large quantities, the taste might be very strong. On the other hand, if you only add a few drops of CBD in your preparations, the taste of cannabis will be very subtle. But rest assured, the relaxing effects will still be there!