Did you know that CBD infusions are a natural alternative, much healthier than inhalation and yet deliver just as many benefits? In short, drinking a CBD herbal tea offers multiple health benefits and has no unwanted side effects.
Infusing CBD is an easy, quick and economical way to enjoy all the properties of hemp. But above all, it is a mode of consumption respectful of your health. Through this article, discover what are the benefits of CBD in the form of herbal tea and how to make your CBD infusions.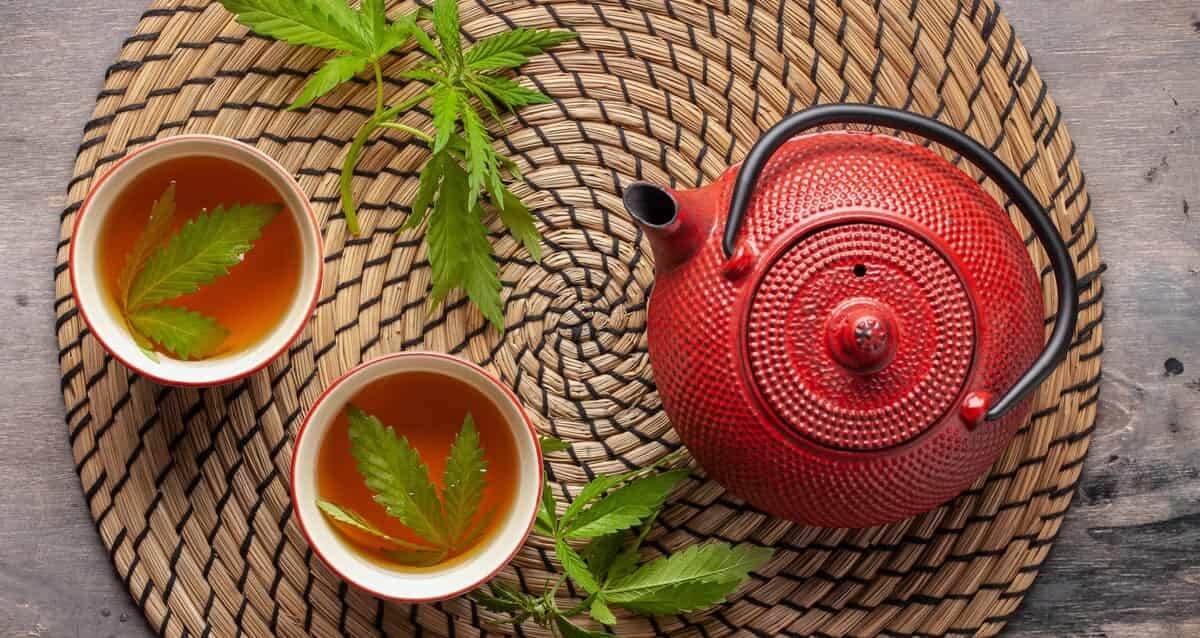 Benefits of CBD in herbal tea form
Soothes pain
Well known for its analgesic properties, CBD acts effectively against pain. According to scientific studies conducted on this subject, cannabis acts as a real painkiller but without the side effects of drug treatments. Drinking a CBD tea can help you relieve joint, muscle and bone pain. In some cases, CBD can even be used to reduce the intensity of chronic pain related to rheumatism. In any case, consuming CBD in herbal tea form will allow you to benefit from soothing effects that last longer. Conversely, inhalation causes rapid effects that do not necessarily last. For all these reasons, it is preferable to treat pain with a warm herbal tea, which also encourages physical relaxation.
Facilitates digestion
Herbal tea alone is already highly appreciated for its positive effect on the digestive system. Imagine the benefits of herbal tea, combined with those of CBD, and you will be surprised to see its powers increased tenfold. To understand this, you need to know that your body is full of endocannabinoid receptors, even in the digestive tract. When you drink a cannabis-based herbal tea, the effects of CBD are particularly effective in this area. This helps with digestion, relieving cramps and heartburn, reducing acid reflux, detoxing , andpreventing constipation. Unfortunately, when you inhale CBD smoke or vapor, the active components go directly to the brain and you can't benefit from these digestive benefits.
Has an anti-inflammatory action
For several years, cannabis has been used for therapeutic and medical purposes in some countries like the United States. And for good reason, CBD is not just a simple painkiller. Thanks to its anti-inflammatory action, it can relieve symptoms related to certain diseases such as multiple sclerosis, arthritis, or irritable bowel syndrome. By interacting with your endocannabinoid system, CBD boosts the immune system and significantly reduces inflammation. That said, it's important to note that CBD is not intended to cure diseases, but simply to soothe symptoms and help some patients through a gentler, more natural healing process.
Protects the brain
Furthermore, CBD protects the brain and, more specifically, it prevents cognitive decline. This is why it can be used to help people with Alzheimer's, Parkinson's and epilepsy. Again, CBD does not cure these diseases. However, it can help reduce the intensity of seizures, pain, and live better with these types of neurological diseases. Even if you don't suffer from any of these disorders, consuming a CBD-based herbal tea can help protect your neurons in a healthy and natural way.
Reduces stress and anxiety
Finally, people who suffer from stress and anxiety on a daily basis find CBD-based herbal teas more relaxing and effective than inhalation. Why? Simply because the relaxing effects take hold more gently, but last longer. The other advantage is that the tea can be consumed in the morning, and throughout the day. What could be more comforting than a hot herbal tea with multiple virtues to find inner calm and finally say goodbye to stress and anxiety?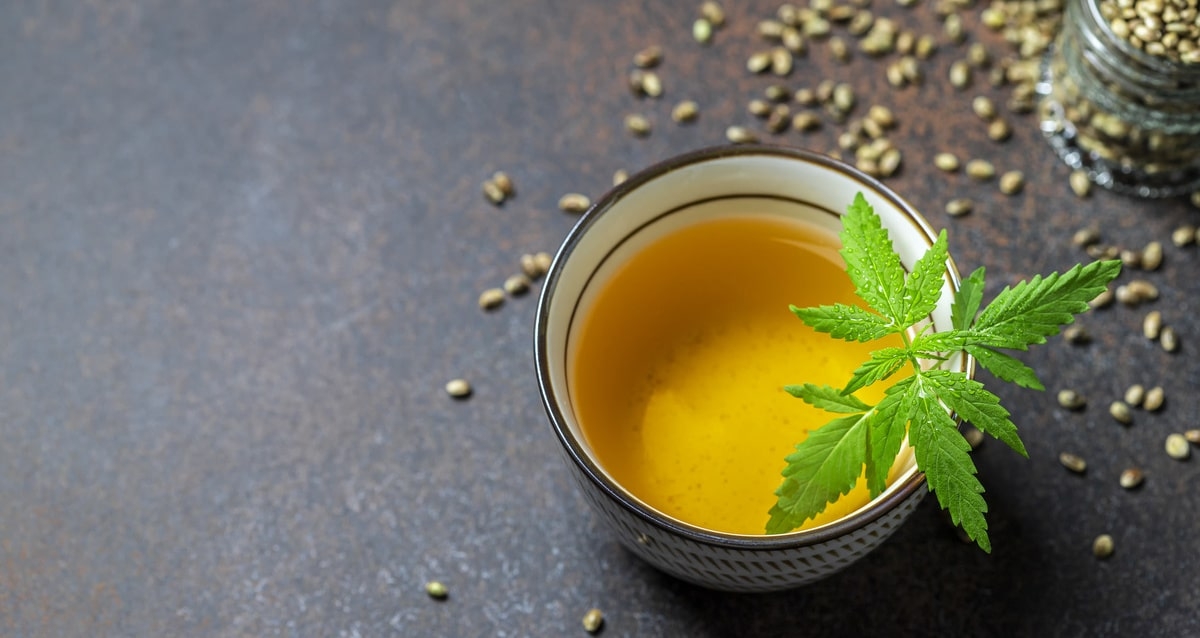 How to make a homemade CBD herbal tea?
The realization of a CBD infusion is not improvised. But rest assured, the preparation will only take you a few minutes if you follow these instructions carefully. To prepare your CBD tea, you need 3 ingredients:
Boiling water
Flowers, resin or CBD oil
A tea bag may be optional
A fat (butter, honey, milk, cream or vegetable oil)
Next, you can move on to the 4-step preparation:
Bring a pot of one liter of water to a boil
Add the fat to the water
Crumble your CBD flowers or resin before putting them in a tea strainer
Leave to infuse for at least 15 minutes, and you're done!
A little tip to save time: prepare a classic herbal tea or tea and add a few drops of CBD oil before tasting.
Can we consume CBD tea on a regular basis?
Of course, it is quite possible to consume your CBD infusions on a regular basis and at any time of the day. To start, you can drink one to two herbal teas a day. Then increase the quantities as the need arises. In addition, there is no risk of overdosing with CBD.
What are the other ways to consume CBD?
Herbal tea is not the only way to consume CBD. You can very well incorporate it into your juices and dishes. For example, you can put a few drops of CBD oil in your recipes. If you still prefer to inhale CBD, always choose a quality vaporizer. It is a more expensive method but in the end, it is a real investment for your health.