But, since this substance is extracted from cannabis, there are questions about how dangerous it is and how it is used. What are the actual effects of CBD resin? How should it be used? Is it dangerous?
What are the effects of CBD resin?
CBD resin has several virtues. Its active substance is also the subject of several studies.
The sedative effects of CBD resin
CBD resineliminates the effects of THC. Indeed, THC has psychotropic properties that are strongly related to anxiety. By consuming this substance excessively, one can fall into paranoia or panic.
CBD resin intervenes at this stage, through its sedative effects, to reduce anxiety attacks and accelerated heart rate. It is an excellent relaxant.
Analgesic or anti-inflammatory effects of CBD resin
The therapeutic effect of CBD also calms pain and inflammation.
In fact, CBD resin acts on certain receptors to increase the reaction of the nervous system. It allows, with its analgesic and anti-inflammatory properties, to alleviate the pain of millions of people suffering from diseases causing excruciating suffering.
The anxiolytic effects of CBD resin
For patients suffering from anxiety attacks and symptoms of anxiety, the use of CBD resin is very beneficial. It regulates mood swings. The action of CBD resin is not actually limited to physiology. It goes far beyond and even affects the psychic faculties. It even seems that it would be more effective than antidepressants.
Its anxiolytic properties could even be taken into account in the fight against schizophrenia.
The therapeutic effects of CBD resin
Regarding other diseases, the use of CBD resin has also proved its worth. This is the case with acne or certain more serious conditions. To combat the effects of acne, CBD resin is already used in the form of a cream
Similarly, Sativex is a medication used by multiple sclerosis patients. In this medication, there is an active ingredient derived from THC and CBD. Better still, CBD resin can calm nausea and certain complications of the intestine and colon.
CBD resin, a remedy for addiction
To fight against addictions or addictions to drugs, tobacco in general or THC in particular, some doctors recommend to their patients the consumption of CBD resin
How to use CBD resin?
You have CBD resin in your possession and you wonder how to consume it. Here are some ideas.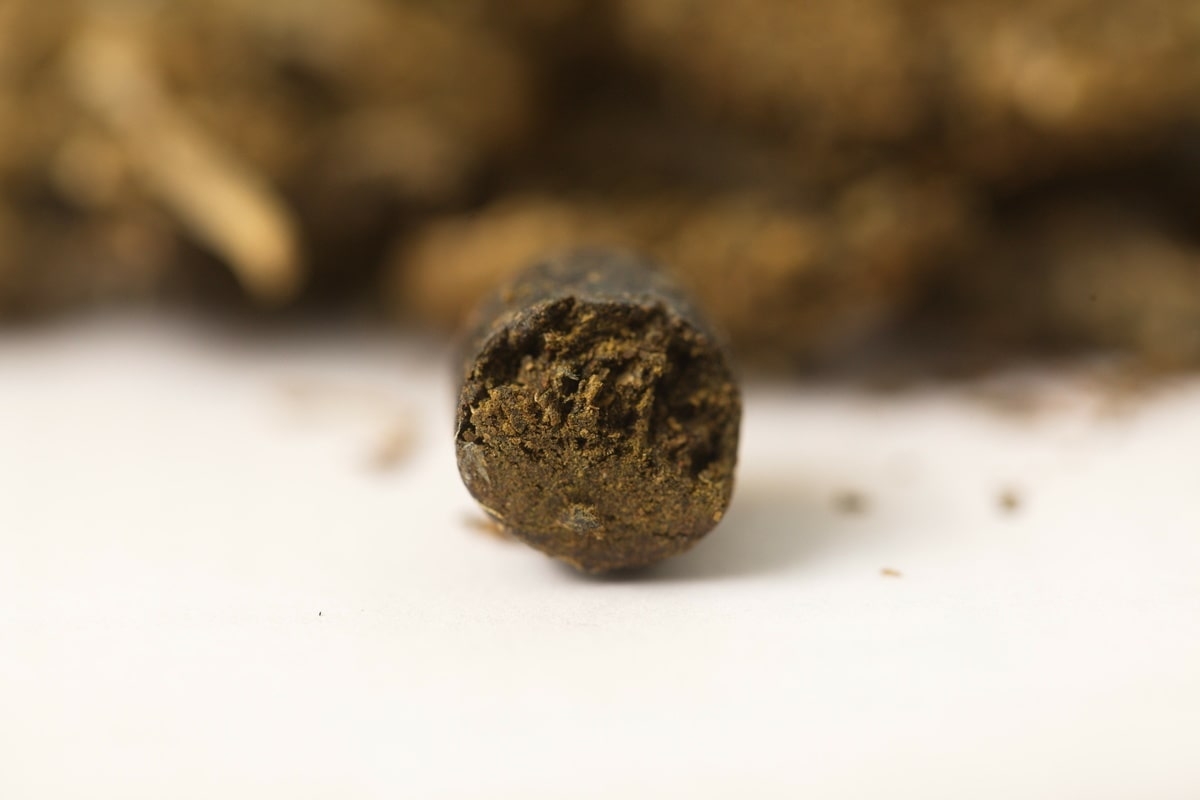 Vaporization or inhalation technique
You can opt for the vaporization or inhalation technique, using a vaporizer for resins or concentrates. The process is quite simple. Put the resin in a bowl or in a non-flammable holder and heat it up. You can then inhale the steam. In doing so, you are sure to benefit from all the therapeutic properties of cannabidiol.
You will find in the trade, vapoteurs equipped with a grid specially adapted to the consumption of CBD resins. You can also choose the dabbing technique.
The dabbing technique
The dabbing technique is specific to cannabis oils and all hemp derivatives. With this technique, you can be sure that the cannabinoids will be absorbed with great speed and efficiency
To use this technique, you will need:
a vaporizer;
a ring ;
a torch or nail;
and a wand.
The torch is butane and must be held in the hand to heat the nail. The nail is in the ring and melts the resin concentrate. The concentrate must then be pressed onto the nail with the stick while inhaling
The infusion technique
CBD resins can also be consumed as an infusion or in cooking recipes. However, it should be noted that CBD resin is not very resistant to cooking. If you choose the infusion option, you will have to prioritize foods that do not need to cook for a long time. Ideally, you should even add the CBD resin when the infused food is almost cooked
However, is this form of CBD consumption really without health consequences?
Is CBD dangerous?
The consumption of CBD certainly has side effects on the body.
The danger of vaping
If you are a CBD vaper, you need to have some information. When after vaping, you feel like you're a bit woozy or when you feel bouts of fatigue or a sudden urge to fall asleep, understand this sign as a warning.
After vaping CBD e-liquid, it is not recommended to perform tasks that require attention or concentration. CBD resin can actually decrease these abilities
Receptor saturation in case of overdose
In case of overdose also, it is important to know that the impact of CBD e-liquid will cause a saturation of the receptors that are very sensitive to the CBD molecule. This will logically result in a feeling of muscle tightness and numbness. It is therefore not advisable to consume CBD by vaping in an abnormal way.
However, if you do not want to get caught in a cannabis test, you should know that it is not detectable in the saliva test.
On the other hand, when you see e-liquids dosed in CBD of more than 500 mg, just understand that they are CBD boosters. Therefore, they should not be consumed alone. The ideal is to dilute them in a base without nicotine.
The danger of self-medication
Among other dangers that can come from the consumption of CBD, we can note theself-medication. It is not the substance itself that is at fault, but rather its use
Thus, as soon as the symptom of any disease occurs, the vapoteur tends to abuse vaping under the pretext of the quest for healing. This is the danger. Pregnant women too, in order to relieve their nausea and vomiting, may be tempted to use CBD for its analgesic properties. This is very dangerous and not recommended. The ideal is to consult a doctor.
Ultimately, CBD resin is not a drug, but it should be consumed with caution. In principle, it is not dangerous. But, when it comes to vaping, you should go with moderation, especially because of the side effects of CBD.