Why Is It Important to Choose the Right CBD Oil?
Each line of CBD oil includes a collection of elements unique to itself. There are several elements that will determine if this line is right for you.
The hemp plant used to make the CBD oil, the extraction technique, the tests done in the lab, the concentration and composition of the CBD product or the type of CBD oil chosen. All of these elements will directly affect the relaxing and therapeutic properties that your oil will provide to your body.
Choosing a good CBD oil is:
· Maximizing the benefits of the experience
· Consuming CBD safely
· Be in possession of an oil that fits your needs
Questions to Ask Yourself Before Choosing Your Oil
Before choosing your CBD oil, the first thing to consider is why you want to consume CBD. Before checking to see if your oil fits your needs, determining your needs will help you make that choice.
Here are a few reasons why you may want to take CBD. You want to:
· Relax, to unwind
· Solve your anxiety symptoms, including anxiety attacks and stress
· Access a better mood
· Relieve your muscle tension and cramps
· Relieve your chronic pain (head, back, legs).
Now let's take a closer look at what to look for when choosing your CBD oil.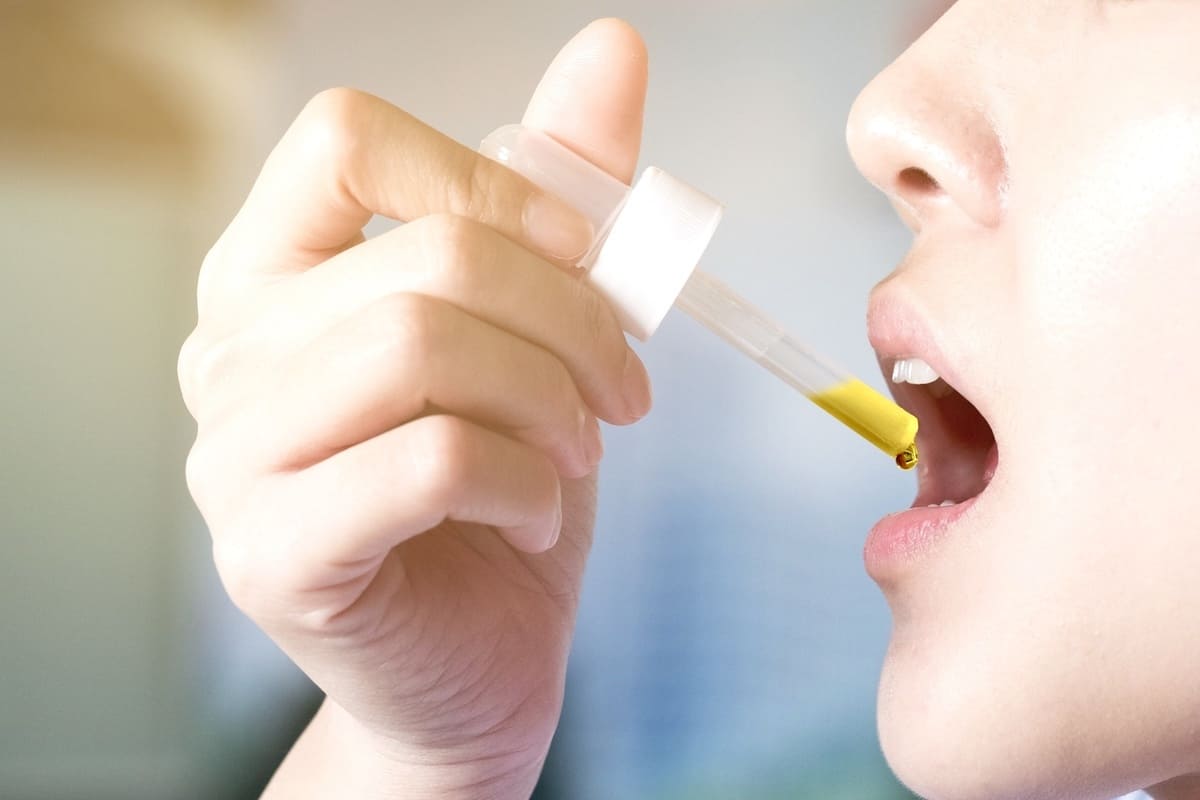 Six Things to Check When Choosing Your CBD Oil
1. The method of extraction of CBD oil
The most common and suitable method of extracting CBD oil from the hemp plant is C02 extraction. Through temperature control, the cannabinoids in the plant are protected and ensure the quality of the final product.
CO2 extraction involves using controlled temperature and pressure to create phase (or state of matter) changes in CO2 (carbon dioxide). The goal is to extract cannabis plant material while maintaining the integrity and amounts of terpenes found in the plant material. This ensures the production of a purer, tastier, safer and overall higher quality CBD concentrate.
Other methods, such as oil or solvent extraction, for example, are also used. They have the advantage of being less expensive but are much less efficient.
2. CBD concentration
If you've ever bought CBD oil from an e-shop, you've probably noticed that there are products with different CBD concentrations: 5%, 10%, 15%, 20% sometimes even 30%.
Each CBD oil has its own CBD rate. This corresponds to the amount of CBD present in the CBD oil. A drop of CBD concentrated at 10% will have twice as many CBD molecules as a drop of oil concentrated at 5%.
To give you an idea, in a 5% concentrated CBD oil, one drop of CBD contains 2.5 mg of CBD. It is recommended to consume a minimum of about 20-30 mg of CBD per day to relax and from 40 mg for effective action on your pain and disease symptoms.
In short, the higher the concentration, the fewer drops it will take to see the relaxing and therapeutic effects of CBD on your body.
If you're starting with CBD, it's recommended that you start with lower concentrations, 5% or 10%, to get used to the product and its effects. The more experienced may want to look into CBD oils at 10% and higher.
3. The composition of CBD oil
The product's retailer should clearly describe the composition of all CBD products. When purchasing your CBD oil, ensure you have access to information on the type of molecules present in the bottle (concentration of CBD, CBG, CBC, THC etc.) and their quantity.
Look for dosage information as well. How many milligrams of CBD are there per drop? How many milligrams of CBD is in the entire bottle of CBD oil? What is the maximum recommended dosage per day?
In short, buy your CBD oil from a store that is transparent and clear about the composition of its products.
4. The origin of the hemp plant
The origin of the hemp plant that your CBD oil was made with is very important for several reasons.
First, it will give you information about the richness of the soil that this plant was grown in. This determines if the plant is organic and has been given all the necessary nutrients to thrive in healthy conditions. It also determines whether it is robust and of good quality, whether it contains THC or even whether it has been tested according to European standards.
If you want to consume quality CBD oils, make sure that the soil on which the hemp plants were grown is away from rural areas and pollution, in a local environment, in France or Europe.
5. Check certifications
Always ask to see the COA (certificate of analysis or origin) of a CBD product before buying it. This documents the tests performed on the CBD oil you are purchasing and allows you to check the CBD and THC levels of the oil and the presence of contaminants. The COA also holds information regarding the standards that were met to establish this product.
6. The type of CBD oil
There are two types of CBD oils that you should know about. The full-spectrum CBD oil(also called full-spectrum CBD oil) and the CBD oil.
To put it simply, full-spectrum CBD oil is made using the entire CBD plant and all of its components (the various cannabinoids, the terpenes that give the flavors, etc.). The isolate is a CBD oil that does not contain the other elements, as it has isolated the CBD to make the purest concentrate of CBD.
Depending on why you want to use CBD and your experience with the product, you will have to choose between these two oils. The advantage of full-spectrum CBD is the entourage effect that the combination of all the components of the CBD plant produces; however, it may contain THC, which is a drawback for some.
As for the isolate, it is recommended for its purity. Thanks to its extraction, it is totally devoid of THC and other elements that could modify the effect of CBD.
Read our article to learn more about What is the difference between full spectrum CBD and Isolat?
So here's how to choose your CBD oil and get an experience that works for you with quality products.
Our team and our online store are dedicated to providing you with premium quality products that fit your needs. For more information, visit 321 CBD.