What time of day is best when you want to consume CBD?
First of all, remember that the effects of cannabinoids, like CBD, vary from person to person. Although we are all human beings, we all have our own way of functioning. Every metabolism is different and we each have our sensitivities; which is why it is crucial, first of all, to know your body's needs, its strengths and weaknesses as well as your personal expectations of the product.
Polyvalence of the CBD molecule
CBD divides as much as it unites, due to its multiple properties. Having so many therapeutic properties makes the molecule significantly effective for various ailments. So to know when you should take cannabidiol, first and foremost pay attention to the effect you want it to have. As an anti-inflammatory, stimulant, and pain reliever, it can also help boost your concentration or fight depression or anxiety by acting on our endocannabinoid metabolism, which is involved in various physiological processes such as metabolism and weight management, coordination, sleep, body temperature, blood sugar, heart rate etc.
It is up to you to choose what you want to act on first, knowing that you will not control the effects and can only direct them according to your consumption.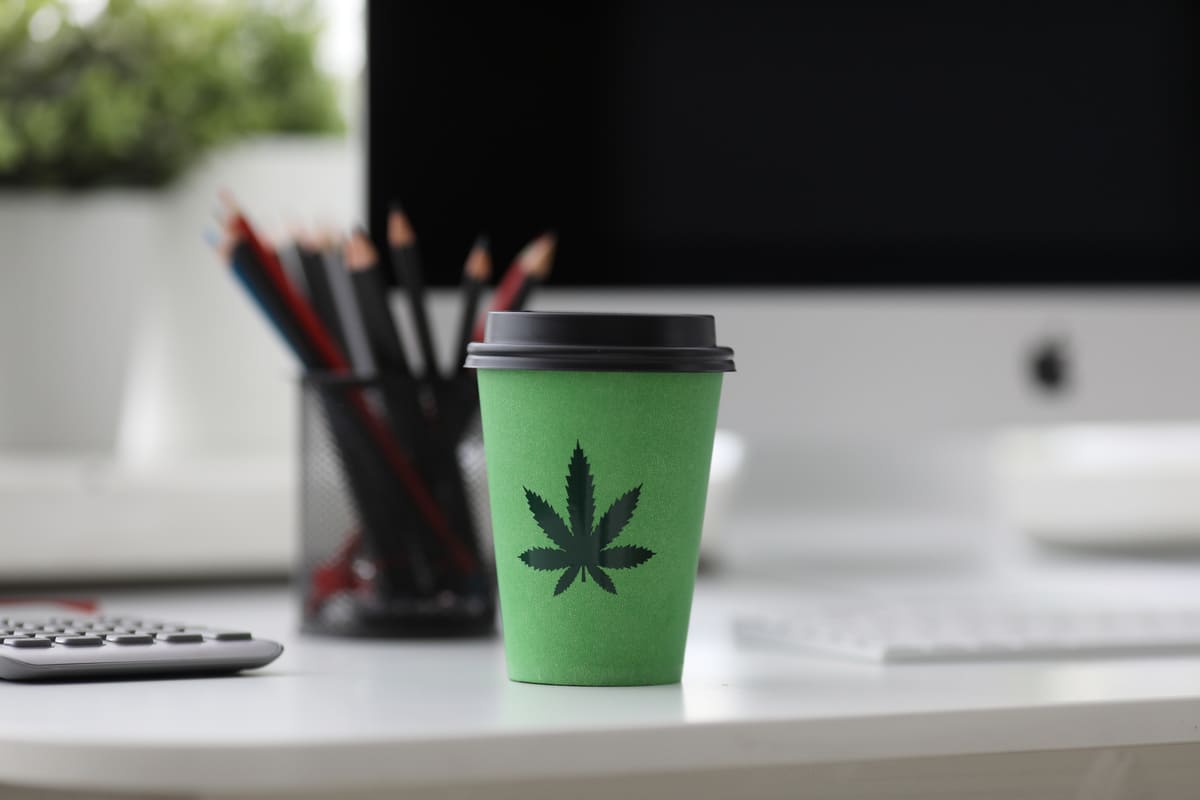 Choosing when to take
At breakfast, with coffee, or in the evening with dinner, are the two favourite times for most CBD enthusiasts but this may not be the case for you either.
Firstly, think about what time would be most convenient for you, so that you can easily keep up and include it in your daily routine, like a little wellness ritual.
If you're not a morning person and you're looking for something natural and healthy to boost you, stimulate you before going to work and attacking your day, favour a morning intake. Better than coffee, CBD can improve your focus throughout the day, while promoting a balance of energy and calmness.
Recharge and stress management:
For those who usually get a rush in the second half of the day, just after lunch or need to recharge after a build-up of stress, opt for a later intake. Also, as CBD reduces stress and anxiety, consuming it in the morning or mid-day can help you cope with everyday stress.
The most anxious will prefer a take in the evening, just before going to bed, to give yourself every chance to find sleep while relaxed and unwound. This will prevent you from thinking too much as you quickly find Morpheus' arms. The sedative effect of CBD allows you to decompress and fight against sleep disorders. Therefore, by having better nights, you will wake up more fit. In addition, consuming cannabidiol at bedtime has the effect of reducing jerky body movements and restless dreams, for more peaceful nights and restful sleep.
Preparation and recovery from exercise:
Combining sports activity and cannabidiol consumption is also a good idea because it helps you recover faster and prepares your body for exercise. Before or after exercise, test to find what works best for you.
Non-psychotropic, CBD was removed from the list of banned substances in sport by the World Anti-Doping Agency, in 2018. It can therefore be taken both before a competition against stress and anxiety, and after training, against inflammation.
In reality, it is not a question of an ideal moment but rather of the moment which will be the most appropriate according to your feeling. If after having tried CBD, you notice that it has rather a tendency to relax you and to put you to sleep, reserve its intake for the evening. Conversely, if you find that it gives you a boost, enjoy it when you're tired.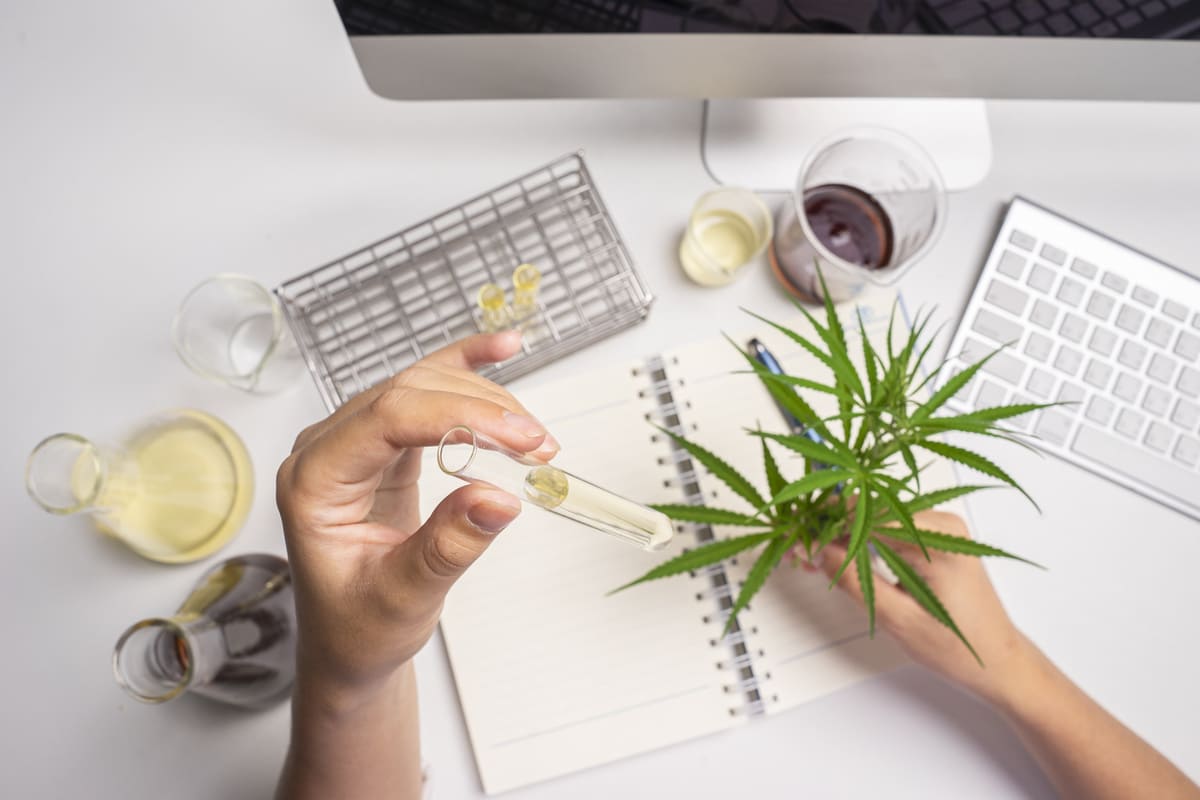 Taking CBD with meals: good or bad idea?
CBD oil to be taken sublingually, is one of the fastest and most effective methods of consuming cannabidiol. Its fat-soluble nature enhances the assimilation of the molecule, giving it a higher rate of absorption when ingested during a meal. Taking CBD with food is therefore highly recommended since its bioavailability is increased when it binds to the fat naturally contained in food. You can then take CBD before or after a heavy meal, or even combine it with a lighter snack.
How often should you consume CBD?
It really depends on what you want from it and what is most convenient for you. Depending on the case and your goals, regular and continuous intake may be indicated. In fact, with a daily intake of CBD, you will maintain a stable level in your body. However, you may also very well decide to only take it on an ad hoc basis, when you feel the need at a particular time.
It is up to you to determine how often you want to consume, knowing that, the more you take, the more CBD will accumulate in your body and stay there for a longer or shorter period of time. This period of time can range from a few days to weeks, depending on the person's weight, metabolism, the amount ingested but also the share of fat and the frequency of intake. This would result in an increase in endocannabinoid receptors, making the ECS more receptive.
Secretary of State for Health
In the end, the best way to fully benefit from the virtues of CBD, is to listen to yourself and adjust both the dosage and frequency of intake, as well as the product and its quality, according to the signals sent by the body. Better to start with a low dose that you increase gradually. Just be aware that CBD taken orally takes longer to take effect compared to CBD oil, taken sublingually or vaporis