Indeed, CBD could promote sports recovery and therefore, facilitate the repair of muscle damage, rebalance the hormonal system and create the necessary energy for the next sessions. Whether they are novices or professionals, many athletes are already taking advantage of the benefits of CBD to optimize their performance.
No matter what level you are at, you know that regular sports activity has an impact on your body that you can't ignore. In addition, the pain you feel after an intense workout or following an injury should be subject to a personalized medical follow-up.
But above all, it is important to choose a healthy medication that corresponds to your body's needs without altering your physical abilities. Without further ado, discover what are the therapeutic virtues of CBD and what are the benefits for athletes, especially during the recovery period.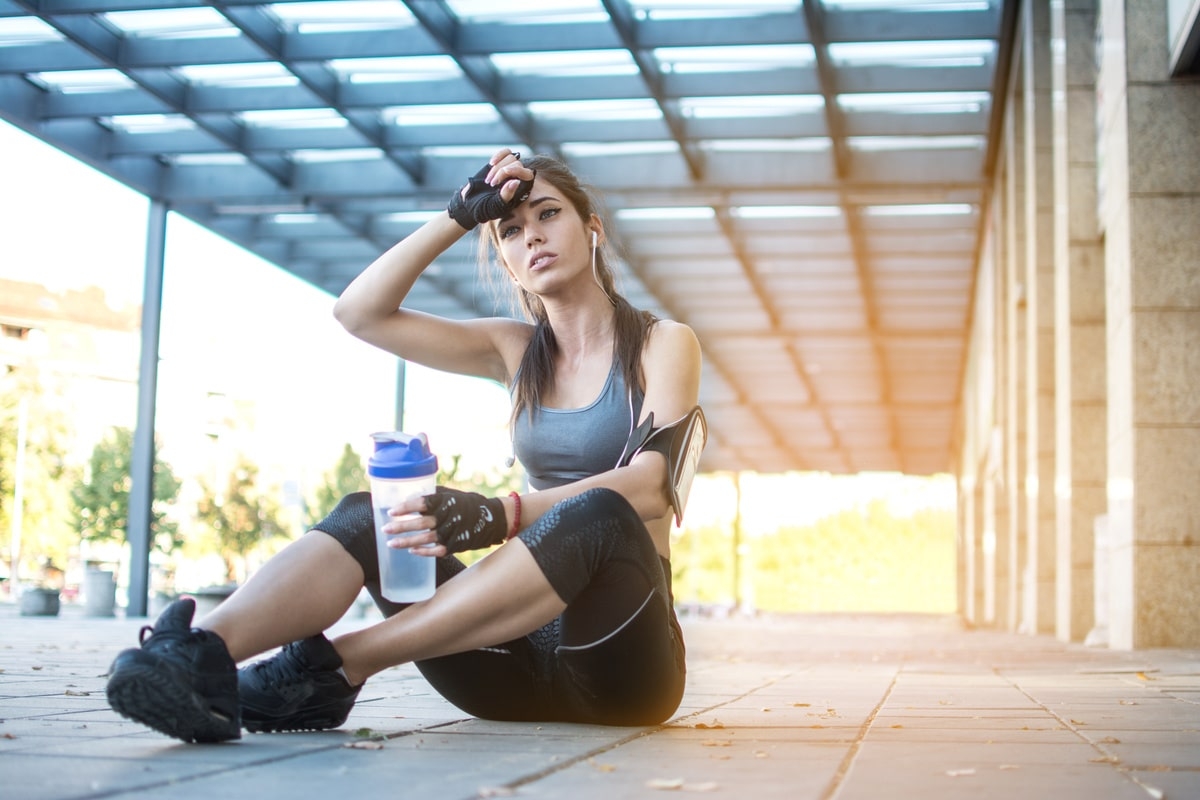 The benefits of CBD after sport
On the physical level
The cannabis plant contains several cannabinoids including the famous CBD which is particularly useful for athletes. Already known for its relaxing virtues, CBD also offers antioxidant, analgesic, anti-pain and anti-inflammatory properties. Consequently, the recovery phase after exercise is optimal: the muscles relax and the pains dissipate. In addition, CBD is a natural and healthy alternative that limits the use of powerful and addictive painkillers.
On the mental level
CBD is also effective in reducing stress, eliminating mental tension and improving concentration. These positive effects on the mental level can be very interesting in the context of a competition or an extreme sport. Thanks to its soothing properties, CBD is also a great ally to get a good quality restful sleep, which has a direct impact on sports performance.
How does CBD work on your body after a sports session?
Don't worry, CBD is a substance naturally present in the cannabis plant but it does not provide any psychoactive effect unlike THC (tetrahydrocannabinol). CBD interacts with several receptors in your brain, starting with the CB1 and CB2 receptors that have a direct effect on the nervous system, lungs, vascular system, muscles, reproductive organs, spleen, bones, and skin.
But that's not all! CBD also interacts with anandamide, a neurotransmitter also known as the "happiness molecule". It is this molecule that is responsible for feelings of well-being and happiness.
Finally, CBD would also have an impact on TRPV1 and adenosine receptors, the neurotransmitters responsible for pain perception. In other words, consuming CBD after sports can benefit you in many ways because it activates different receptors in your body. Thanks to its multiple actions, CBD helps you to:
reduce pain ;
recover faster;
regenerate muscles;
improve the quality of sleep ;
and in a more general way, it offers you a feeling of well-being on a daily basis.
What form of CBD to choose after sport?
Vaping
Vaporizing or inhaling CBD vapors allows you not to suffer from the harmful effects of combustion. With a quality vaporizer, you can vaporize your CBD flowers in a totally healthy and controlled way.
Many sportsmen turn to vaporization because the effects are very fast and even instantaneous and without any danger for health. Vaporizers are even used for medical purposes in some hospitals where medical cannabis has been authorized for several years.
Food and Beverage
If you don't have a vaporizer on hand and don't feel like investing in an expensive accessory, food and drinks will totally work for you. You can buy CBD foods and drinks or cook them yourself. With CBD flowers, you can make your own juices and herbal teas to consume throughout the week after each workout. This is an easy and economical way to enjoy the benefits of CBD after sports.
The oils
CBD oil can be used as a local application on painful parts or as a sublingual. Place a few drops of CBD oil under the tongue after a workout and you'll feel quick relaxation and pain relief effects.
The creams
The creams based on CBD are very popular with athletes because they can massage the affected areas at the same time. Indeed, hemp-based creams are quite similar to the balms and ointments traditionally used in the sports world. These creams are easy to use and you can take them with you in your workout bag to quickly relieve muscle or joint pain.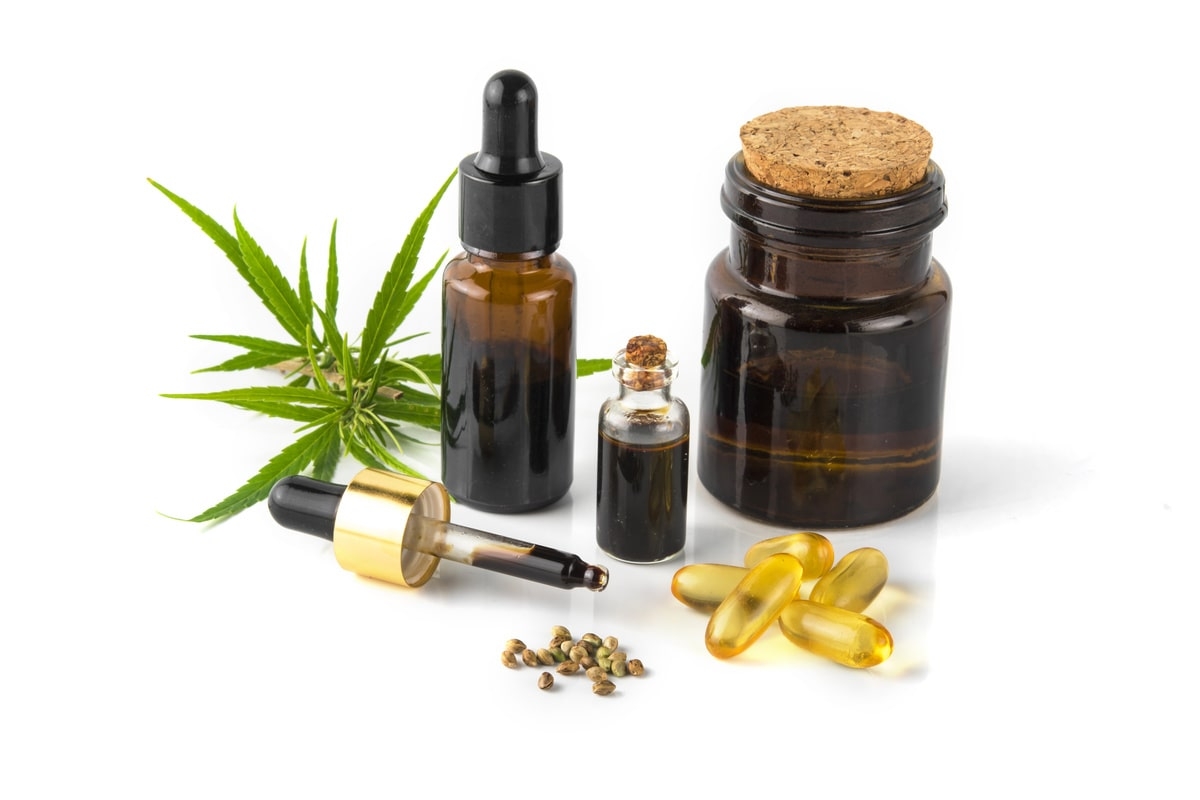 What is the right dosage of CBD for athletes?
The right dosage depends primarily on your experience, how you feel and your body. Initially, you can start with 1 to 2 doses of 25 mg after sport. If this dosage does not give you the expected results, you can add 25 mg gradually until you find your ideal dosage; the one that will allow you to recover faster and improve your performance.
Once again, the doses can vary enormously from one athlete to another and this is quite normal. For example, it is important to make the difference between a sportsman who consumes CBD with the only goal of relaxing and a high level athlete who seeks to relieve very intense pain. This is why it is always better to start with a low dose and increase it little by little, only if you feel the need.
Do the sports authorities allow CBD to be taken?
As of 2018, CBD is no longer on the list of banned substances put in place by the World Anti-Doping Agency (WADA). Of course, THC and the other components of cannabis are still prohibited. However, all athletes can now consume CBD as long as it is free of THC and complies with European standards for industrial hemp production.
Do many athletes consume CBD?
Following this regulation passed in 2018, many top sportsmen have revealed their CBD consumption in the open (Basketball, American football, baseball...). From NBA players to MMA fighters, many are advocating for CBD. Some Olympic champions say they can't live without it!