What is a vaporizer?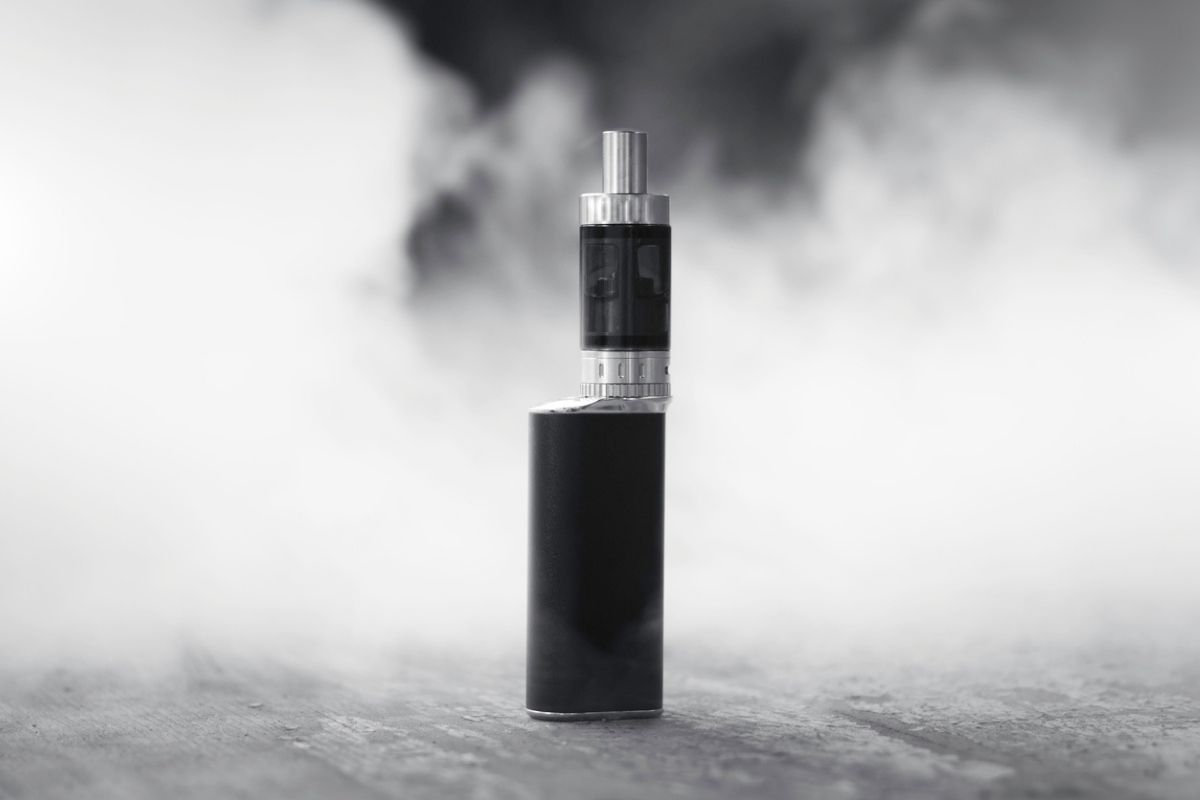 Also known as a vapo, vape, vaporette or even vapoteuse, the vaporizer allows you to create vapor and extract the properties of the product of your choice. You can use it with CBD to inhale all the benefits. In this form, the CBD will have more effect than if you ingest it. Convenient and easy to use, the vaporizer allows you to consume CBD in a healthy way.
How a vaporizer works
There are 2 types of vaporizers: those for e-liquids and those for organic material. The difference is that you can't use the same products with both. Everything else will be the same: the aim is to heat your product to create vapour for inhaling. If you are used to using an electronic cigarette, then it is worth keeping your e-liquid vaporiser and choosing one enriched with CBD. You can even create your own e-liquids at home by combining a neutral base with flavourings, nicotine and a CBD concentrate. For a more natural use, e-liquids containing only a base and CBD are recommended.
To use a raw material such as CBD flowers, you'll need to opt for a dry herb vaporizer. You will be able to put the variety of your choice into your vape tank which will then heat and diffuse air so as to extract the natural properties. Each vaporiser works in a similar way, you need to insert the amount of your choice into the tank, select a temperature and wait for vapour to be created so you can inhale.
To choose the right temperature, the easiest way is to refer to your vaporizer's instructions. Generally, it is between 120° and 200°. At a low temperature, you will be able to preserve the terpenes and flavonoids which are the elements generating the aromas of the flowers. Above 200°, you will lose all flavour and smell.
The different uses of a vaporizer
Using a vaporizer is often considered the most effective technique to benefit from the effects of CBD. By creating vapour, the vaporiser allows you to feel the effects of CBD instantly and not have to wait for it to be digested like with an oil for example. In just a few puffs, you'll feel directly calmed, relaxed and stress-free.
The effects of CBD in vaping form are faster, but also less long-lasting. However, with a vaporizer, you can use your flowers more easily and therefore throughout the day if you feel the need. Therefore, if you're looking for a technique to consume CBD not preemptively, but rather on the spur of the moment when you're feeling stressed all of a sudden, then using a vaporizer is an alternative that will suit you perfectly.
Why use a vaporizer to vape CBD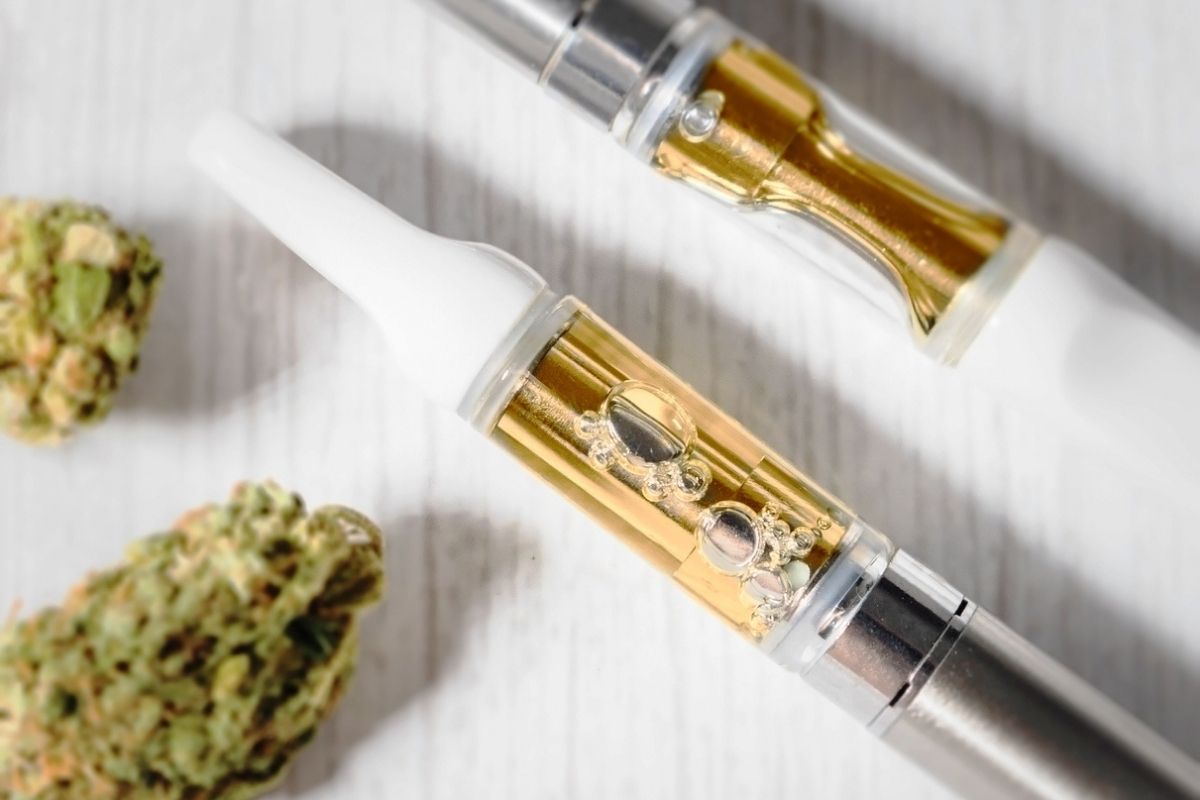 CBD is becoming increasingly recognised for its naturally soothing properties, but knowing how to consume it can be hazardous. Whether you've tried a CBD product before or want to discover it for the first time, you might as well try vaping it. This simple technique can even be suitable for non-smokers. Indeed, you will not inhale smoke as you would with a cigarette, but vapour. So you won't have a dry mouth or burning sensation in your throat.
The advantage of vaping CBD
When you vaporise CBD, you will heat it to a gentle temperature that is friendly to the product you are using. If you choose a conventional e-liquid and vaporizer, then you will have almost nothing to do but relax. When you use CBD flowers, they give off both delicious aromas and pleasant properties. This is a particularly entertaining and enjoyable benefit as it allows you to diversify your CBD consumption by choosing different varieties each time.
Another benefit of CBD vaping is that it is much more efficient. Instead of having to go through your digestive system after using an oil, inhaling CBD vapours will allow you to assimilate the benefits directly. It's also a non-targeted method that works on both your physical and mental health. Unlike cosmetic products that provide relief to a particular area, vaping allows you to relax your body while calming your mind.
The different e-liquids and CBD flowers to vaporise
As explained earlier, you have the choice of vaping a CBD-based e-liquid or CBD flowers directly. The e-liquids can now be found in some tobacco shops or shops specialising in the sale of electronic cigarettes. As for CBD flowers, you will have to turn to shops specialising in the sale of CBD. They will be able to give you better advice, and in particular explain to you how to use and maintain your vaporiser properly. You can also opt for an e-commerce or cbd-shop online as these have the advantage of offering more varied ranges.
When you want to buy a CBD e-liquid or a concentrate to create your own blend, you will have a choice of concentrations. If you've used CBD before, you can opt for a concentration similar to the dosage you're used to using. If you are new to CBD, choose a lower concentration to see what effect it has on your body first. You can then use a higher concentration if you feel the need. You will also have the choice between many aromas and flavors that will allow you to enjoy a greedy and pleasant vape experience.
With regards to CBD flowers, again you will be able to choose between several concentrations. This time it will depend on the varieties. Again, you can opt for flowers that contain more or less CBD and adapt your selection according to your needs. As far as smells and flavours are concerned, you will be able to find varieties that are tart, sweet, woody, fruity or even spicy.
Here are the two ways to vaporize CBD, the products to use as well as the effects you can feel. As you can see, vaping is easy to do and can be totally adapted to your needs!