What is a migraine?
Migraine is a headache, which usually occurs in sudden attacks accompanied in most cases by nausea, vomiting and intolerance to light and sound. Its intensity varies from one person to another, it is pulsatile, recurrent and most often unilateral.
We speak of migraine disease when migraine attacks are repetitive. This disease is benign, but greatly affects the quality of life of the person affected, its consequences are often misunderstood and underestimated by those around the person, which can generally affect their personal and professional relationships.
According to studies and medical research, women are the most likely to suffer from migraine diseases, but these affect men as well as adults and children. Depending on age and category, the methods used may differ.
What triggers a migraine attack?
Several everyday factors are likely to trigger migraines. These factors are:
The upheaval in the rhythm of life: lack or excess of sleep, stress or a heavy meal;
The consumption of certain stimulants: coffee, chocolate or alcohol;
Sensory factors: flashing light, noise or particular smells;
Hormones: the sudden decrease in estrogen levels in women can cause catamenial or menstrual migraine. It usually occurs two or three days before menstruation;
A sudden drop in atmospheric pressure.
What are the symptoms of a migraine?
Migraine symptoms manifest as pain on the right or left side of the head. These pains can last for hours as they can last for days depending on the condition of the sufferer and the causes of the migraine. His pains are accompanied by nausea and vomiting and intolerance to lights, smells and noises and may be preceded by tingling or dizziness.
Aura type migraines are usually ophthalmic in nature. The person concerned experiences visual disturbances, they see suddenly black or too bright or see in zigzags or even in scintillating stoma.
A recent study claims that a risk of cardiovascular disease is more common in people with recurrent migraine illnesses.
Migraine pain: what are the natural solutions to soothe them?
There are natural solutions that can reduce the pain of migraines. These include:
Drink plenty of water, at least a liter and a half, or even three liters, a day;
Place a compress soaked in orange blossom water on the forehead;
Cut a potato into slices and place some on the affected area…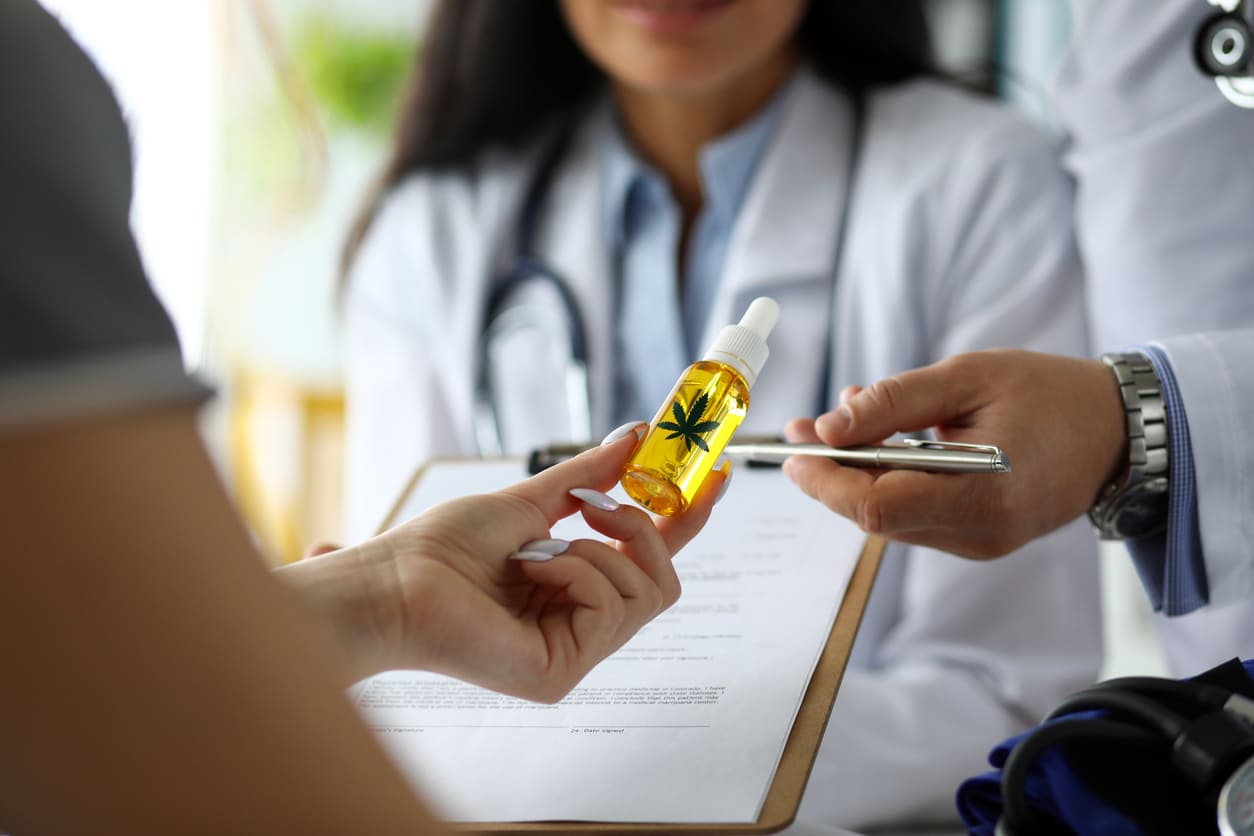 Is CBD really effective against migraines?
One of the methods used to relieve migraines, in combination with other oils, is cannabidiol. CBD or cannabidiol is a substance extracted from the hemp or cannabis plant. It is often used in a therapeutic context to act on some pathologies and reduce their symptoms.
Unlike THC, CBD does not have a psychoactive effect. That is, it does not alter consciousness and does not have an additive effect. This revolutionary molecule is also the subject of several studies currently, because it is recognized to have incredible properties on health and well-being.
CBD and migraine
According to several studies, cannabidiol, especially CBD oil concentrate, is a very effective method against migraine pain. Indeed, thanks to its anti-inflammatory and analgesic properties, CBD oil helps soothe attacks and prevent them when symptoms begin to appear.
What is the action of CBD on migraine?
The action of CBD is played out on several levels:
It maintains the balanced level of serotonin which influences the decrease in the dilation of blood vessels and therefore the reduction of migraine attacks;
It acts on the CB1 and CB2 receptors of the endocannabinoid system, which reduces the intensity of pain signals transmitted to the brain;
It acts on stress, a trigger factor for migraines, which would reduce the risk of occurrence of attacks.
Why choose CBD for migraine relief?
Unlike other treatments, CBD has no negative side effects on the mind or body. Indeed, analgesics and non-steroidal anti-inflammatory drugs are likely to cause headaches in the event of overconsumption, which is not the case for the use of CBD.
The combination of essential oils and CBD oil to relieve migraines
Blends of herbal essential oils are miraculous in relieving persistent migraines. It is advisable to incorporate CBD oil into these blends for greater effectiveness. The most well-known combinations of essential oils and CBD are as follows.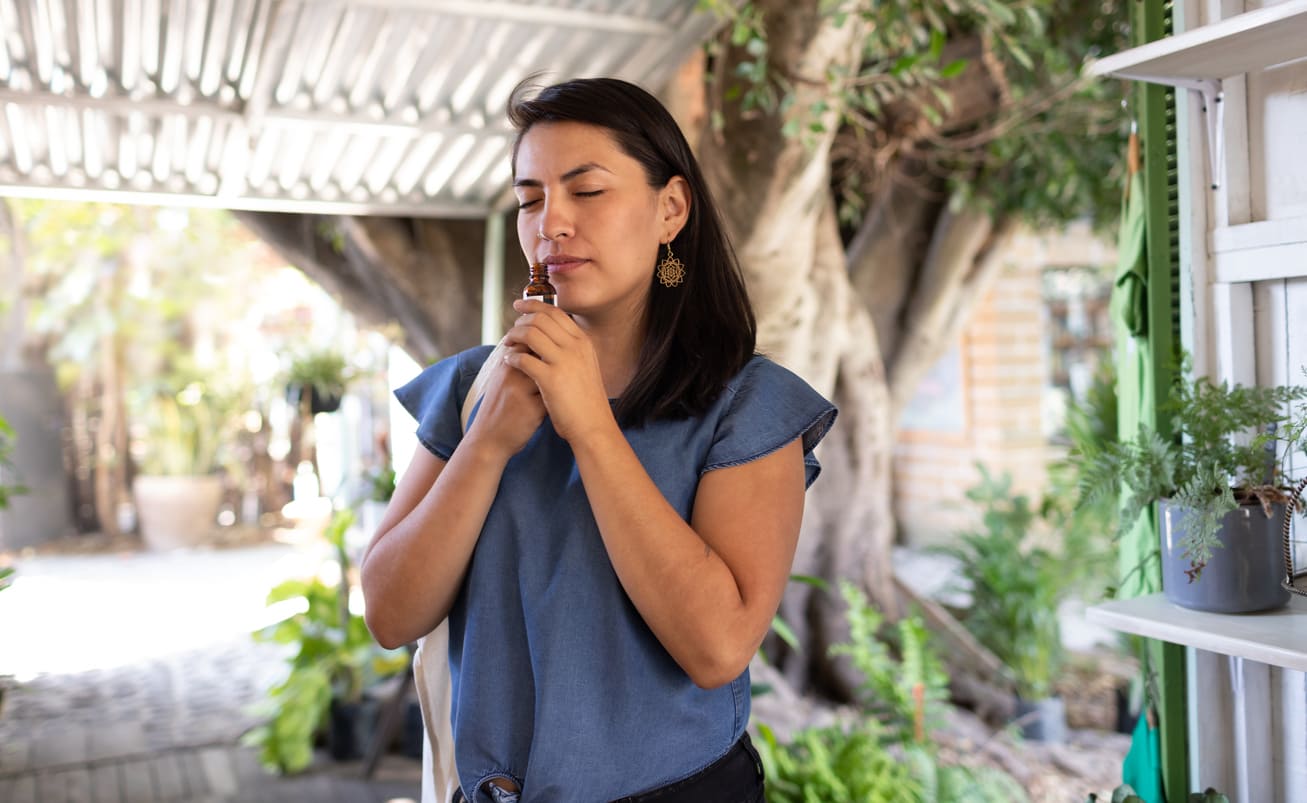 The effective mixture for adults
Most effective for migraine pain for adults and teens, contains:
15 drops of nutmeg essential oil;
25 drops of peppermint essential oil;
15 drops of basil essential oil;
20 drops of lavender essential oil;
10 drops of cannabidiol oil.
Put each time the precise quantities in an empty bottle then mix everything well and homogenize the mixture. The synergy of these oils is ready and will be effective:
Once the mixture is ready, place 5 drops of the mixture on the local area of ​​pain;
Gently massage the area until the oil penetrates;
Repeat the operation 2 to 3 times a day for two weeks.
If the migraine pain does not subside, it is recommended to take a break for a week and consult a doctor. This mixture concerns teenagers and adults but it is strictly forbidden for pregnant women.
The effective mixture for children
For children over 10, the most effective blend for migraine relief includes:
30 drops of chamomile essential oil;
100 drops of argan essential oil;
1 drop of CBD essential oil;
30 drops of true lavender oil essential oil.
Apply 2 drops of the mixture to the painful area and avoid the eye area. The application can be renewed as needed, but it is advisable not to abuse it and space out the uses.
The synergy of these oils is very powerful. Each oil used is effective against migraine pain thanks to the anti-inflammatory properties they contain.
Their use is recommended in case of acute migraine attacks or to prevent them. However, if the migraines are regular and persist, it is advisable to consult a doctor.