The 0.2% THC limit also applies to smoking CBD
At the end of a long legal saga that began with the "Kanavape" case, cannabidiol (CBD) is now authorized for sale and consumption, provided that its THC content is lower than 0.2%, guaranteeing the absence of any psychotropic or "high" effect.
This condition concerns all forms of CBD, from resin to wax, including oil, capsules, crystals, foods and therefore CBD that is smoked or vaped in a electronic cigarette or e-cigarette.
More broadly, the law does not prohibit smoking or vaping CBD that meets this condition in the name of the European principle of free movement of goods. Remember that CBD is not classified as a narcotic. It is for this reason that we find in specialized shops, even in supermarkets, CBD oils and e-liquid.
What about raw CBD leaves and flowers?
As these lines are written, the leaves and flowers of raw CBD can be marketed freely in France, subject to compliance with the maximum THC concentration. They can therefore be smoked without any problem. Legislation may change, however.
Indeed, on December 30, 2021, a ministerial decree had come to prohibit the marketing of CBD leaves and flowers. Seized by professionals in the sector for whom these two products represent sure values, the Council of State has temporarily suspended the ministerial ban, judging it "disproportionate" and "unjustified" with regard to the elements at the disposal of the judge in chambers.
To sum up, raw CBD leaves and flowers can be smoked until further notice. As is often the case in the CBD industry, you have to be constantly informed about legislative developments to stay within the law and avoid any unpleasant surprises.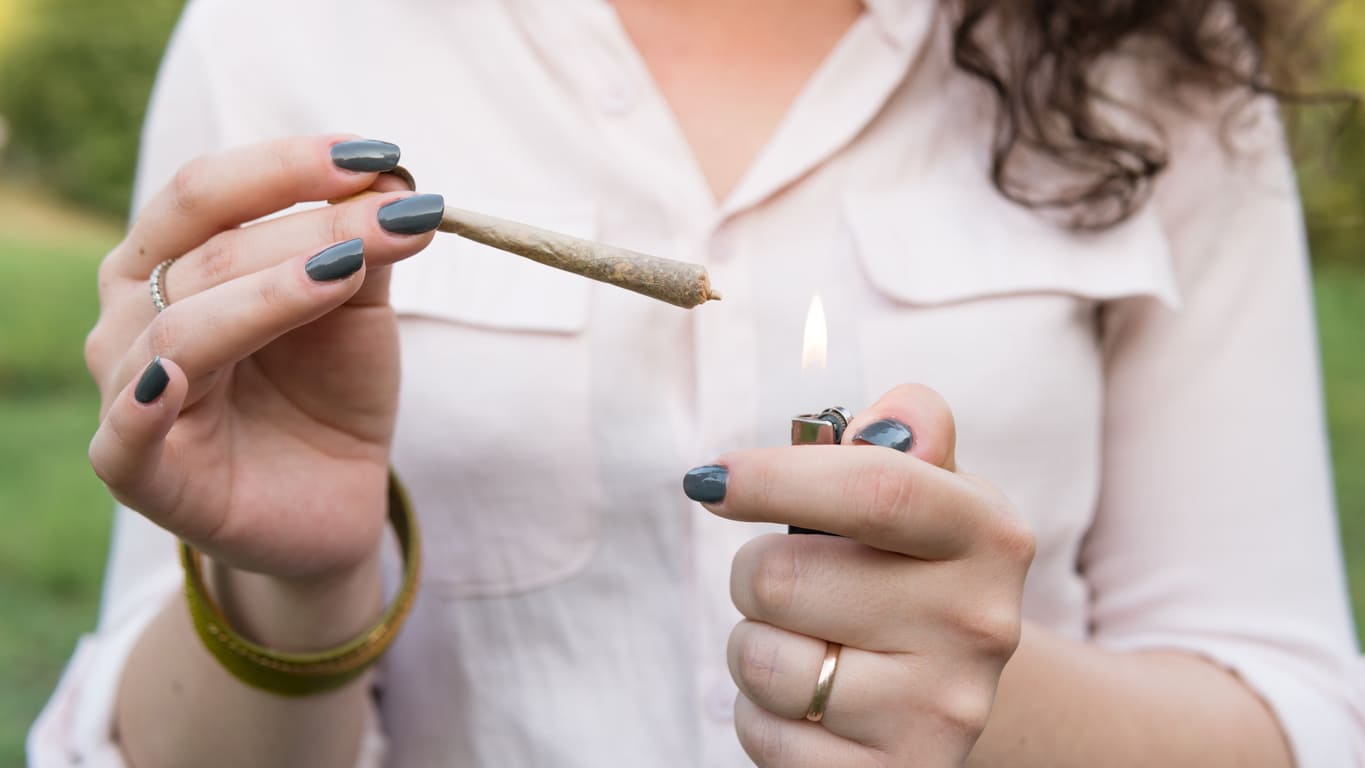 Can you smoke CBD in public?
Let's start with a common-sense rule: It's never good to smoke in public, even in places that condone the practice. Now, legally, you can smoke CBD in public places where smoking tobacco is allowed.
Warning: Smoking CBD (or tobacco) is prohibited in enclosed public places, including cafes and restaurants, with the exception of designated smoking areas. It is also forbidden to smoke CBD or tobacco in public transport, schools, health establishments, children's play areas and the workplace.
In addition to the penalties provided for those responsible for the premises, users are liable to a fine of up to €450. Also note that smoking tobacco and/or CBD in a vehicle in the presence of a minor is punishable by a fine of up to €750. This page of the official site of the French administration details the places concerned and the penalties incurred.
Smoking CBD: can you be positive in the saliva or urine test?
If the smoked or vaped CBD comes from a plant with less than 0.2% THC, you are not likely to be positive for the saliva test for the use of narcotics (cannabis in particular).
In accordance with article 3 of the decree of December 13, 2016, the saliva tests used in France are positive from 15 ng of THC per milliliter of saliva, while urine tests become positive from 50 ng of THC per milliliter of urine.
It is therefore essential to source your supplies from a reliable store offering traceable and controlled products such as 321CBD to avoid any unpleasant surprises in the event of a police check, but also and above all so as not to drive under the influence of a narcotic and put your life and that of your passengers in danger. Note: in the event of a positive test, you risk having your driver's license suspended.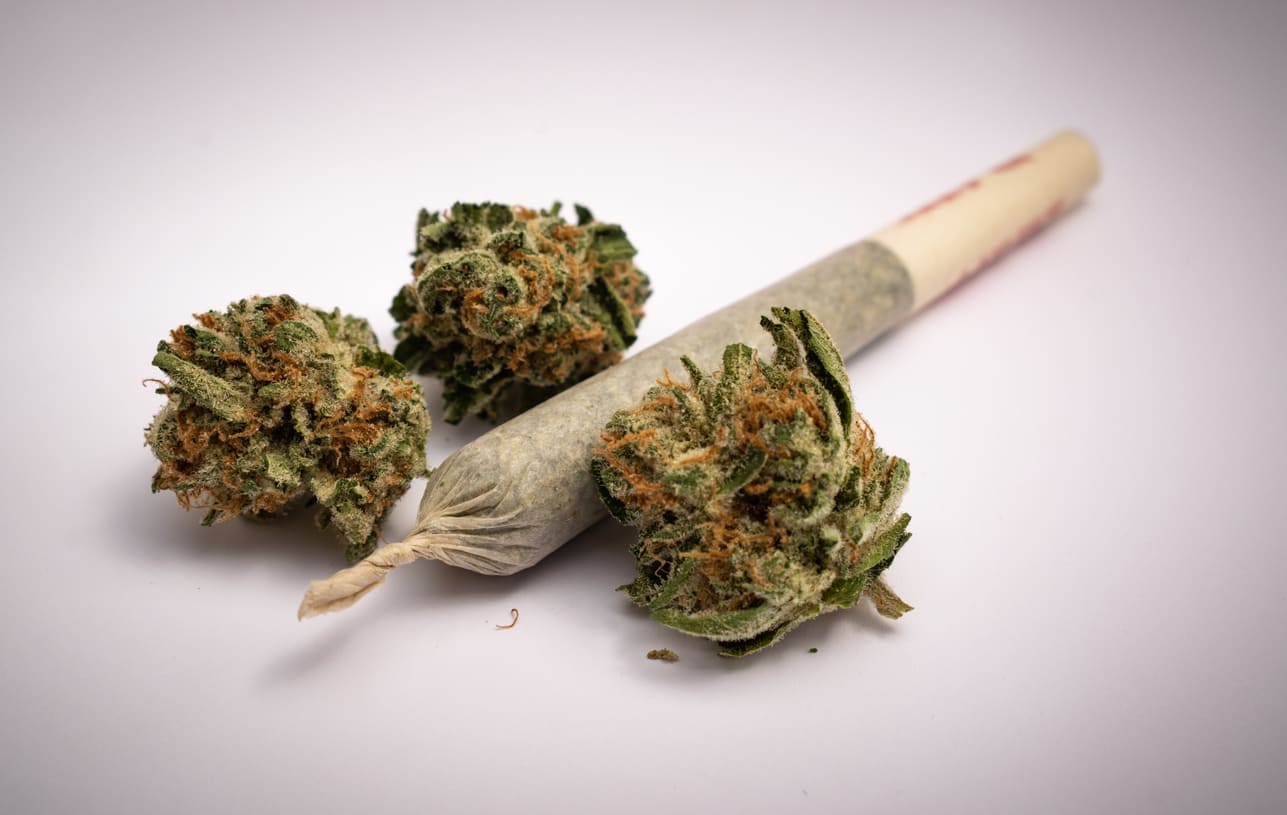 Why smoke or vape cannabidiol?
Numerous scientific studies have highlighted the analgesic effects, the anti-inflammatory properties and the calming and relaxing properties of cannabidiol. As such, this molecule extracted from the Cannabis L. Sativa plant can help improve the quality of sleep and better manage stress and anxiety. According to the expert committee of the World Health Organization (WHO), "CBD has no potential for abuse or harmfulness to health".
Now, why do some prefer to smoke or vape cannabidiol rather than opt for ingesting CBD? It seems that the respiratory tract makes it possible to feel the effects of CBD more quickly than so-called "food" consumption. On the other hand, smoking CBD is dangerous, not because of the cannabidiol itself, but because of the smoke. The combustion products are still there, with cardiovascular and cancer risks.