CBD is said to hold great promise for healing wounds and sores, maintaining healthy skin and accelerating the healing process. When applied topically, cannabinoids help the skin heal faster, limit the growth of bacteria, and significantly soothe pain.
Although its healing properties are still not well known, CBD is a great ally for your skin health. What are the benefits of CBD on your skin? How does it work and how to apply it to enjoy all its positive effects? Everything you need to know about CBD and healing can be found in this article.

The benefits of CBD for the skin
Burns and wounds
In case of first and second degree burns, you can apply a CBD cream to relieve the pain and speed up the healing process. Indeed, cannabis is well known for its anti-inflammatory action. In addition, certain terpenes naturally present in hemp have cooling and analgesic properties that instantly soothe burns.
The use of a CBD based cream or oil also promotes wound healing. Thanks to the cannabinoids present in these products, the anti-inflammatory and antioxidant properties of hemp are increased tenfold. Your skin regenerates faster and your pain disappears in record time.
Insect bites and itching
Insect bites are often responsible for inflammation and itching. Here again, CBD creams or oils can help you relieve those itches that sometimes become unbearable. Whether it's a simple mosquito bite or a skin infection, CBD has anti-bacterial and anti-inflammatory properties that automatically calm the itching.
Eczema and psoriasis
Eczema and psoriasis are chronic skin diseases caused by an accumulation of inflammatory cells or excessive angiogenesis of the dermis. In the context of these diseases, scientific studies claim that CBD helps to reduce inflammation. CBD is therefore a natural alternative to drug treatments that are sometimes ineffective against these diseases.
More recently, a Korean study emphasized the fact that CBD can regulate the activation of mast cells and thus, reduce the symptoms of skin diseases such as psoriasis and eczema. As a result, CBD soothes itching, reduces redness and fights the development of inflammatory cells in the skin.
Pimples and blackheads
If you have sensitive skin that is prone to pimples and blackheads, CBD can help you regain a better skin quality. You've probably noticed this in recent years, as even the biggest cosmetic brands are getting into hemp-based beauty products. And for good reason, using a CBD-based moisturizer can reduce clogged pores, calm inflammation, and eliminate acne-related scars.
Of course, using CBD on your skin must be accompanied by proper hydration and a healthy lifestyle to see results. That being said, CBD has allowed many people to replace harsh chemical creams with a natural product and thus, regain a healthy skin and free of its small defects.
How does CBD work on the skin?
Finally, whether it is a burn, a wound, a sting or a pimple, researchers are unanimous: CBD contributes to the healing of epidermal tissue. In addition to relieving pain through its analgesic, anti-inflammatory and antiseptic properties, CBD is directly involved in the healing process by interacting with the endocannabinoid system.
To understand this, it is important to know that every living being has an endocannabinoid system that regulates metabolism. This system is made up of receptors, present throughout the body. These receptors are therefore present in the dermis and in the epidermis. In this way, CBD activates the CB1 and CB2 receptors in the skin and contributes to their proper functioning.
When your skin suffers from an injury, a burn, or an inflammation, the endocannabinoid system is activated, and CBD rich in cannabinoids reinforces its action. In a first step, CBD-based oils and creams can soothe pain and reduce inflammation. Then, in a second step, they promote the healing process of wounds.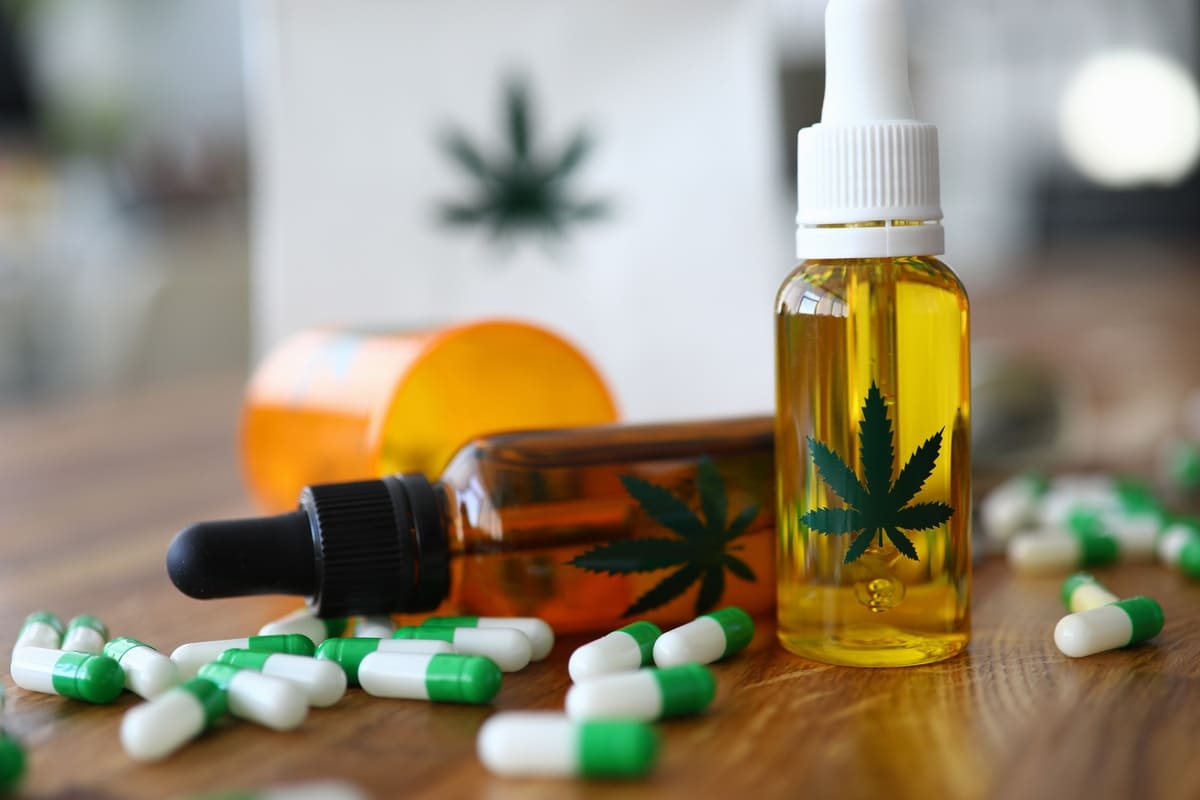 The history of CBD and wound healing
For thousands of years, cannabis has been used to heal wounds in humans and animals. However, our ancestors did not only use CBD, but the whole hemp plant. Thus, consuming cannabis could cause undesirable, psychoactive and harmful effects to health. In the 1st century BC, the Greeks used cannabis to treat wounds and injuries in horses. In some historical medical texts there are also notes about the use of cannabis as an antiseptic to treat burns and cuts. But today, thanks to the democratization of CBD, enjoying the benefits and therapeutic virtues of hemp is much easier, and above all, much healthier.
CBD, a natural alternative to treat your skin
As you can see, using CBD to heal wounds is nothing new. That said, it is important to highlight the fact that today, all products marketed with CBD do not contain THC (tetrahydrocannabinol). Since THC is responsible for the harmful effects of hemp, its use has not always been as beneficial as it may be today. From now on, you have the chance to have access to healthy products, controlled in laboratories and submitted to strict regulations that guarantee the respect of your health. And many times, these CBD-based cosmetic or pharmaceutical products are much better for your health than the chemical-filled creams that promise you miraculous results.
Which CBD product should I choose to treat skin problems?
To treat skin problems, the smartest thing to do is to choose a CBD cream or oil to apply topically. This way, the cannabinoids will be directly absorbed by the different layers of the skin and their action will be faster and more effective. Conversely, consuming CBD through vaporization, herbal tea or sublingual will have almost no effect on the skin.
Can CBD cause side effects on the skin?
No, CBD is not likely to cause any side effects on your skin. Unlike many chemical creams sold in supermarkets, it is a product that does not present any danger to your health. That said, if you have any doubts about the active ingredients in the product, test a small area of your skin before applying a larger amount.