What is the highest CBD flower in CBD content?
More than the type of product (flower, leaf, resin, wax, oil, capsule), the variety of the hemp plant (Cannabis L. Sativa or Cannabis L. Indica ) or even the method of cultivation (Indoor, Outdoor or Greenhouse), the CBD level is the first criterion to take into consideration when you want to buy cannabidiol products. Of course, we assume that you are sourcing from a serious store like 321CBD, with a range of products with almost zero THC levels (less than 0.2%).
It must be said that the level of CBD determines several parameters of taking the molecule: quantity of product to consume, frequency of taking, duration of soothing, analgesic and anti-inflammatory effects, risk of side effects, etc. Moreover, if the level of CBD is insufficient, the consumer will feel little or no effects, even in sublingual consumption (almost immediate assimilation of CBD). When we talk about the "strength" or "potency" of the flower, we are referring to the CBD content.
Are you a cannabidiol aficionado? Do you regularly revel in its organic taste, characterful flavors and health benefits? Want to enhance your experience with a potent CBD flower to make a cannabidiol infusion or decoction? Do not search anymore. We offer you a stratospheric flower: CBD Asteroid Comet. CBD content: 85%.
CBD Asteroid Comet: the strongest CBD flower
Shining as a star and hard as a rock, CBD Asteroid Comet is undoubtedly the strongest CBD flower. His secret? It is an "enhanced" flower, in that it is coated with CBD crystals before undergoing a crystallization process with wax. Unprecedented relaxing effects in perspective!
What is the strongest smelling CBD flower?
The characteristic smell of CBD flowers comes from their terpenes. These are powerful aromatic oils that are expressed in each variety of hemp flower to varying degrees. Each terpene has its own aroma, and each strain of hemp contains a different combination of these aromatic oils, which explains the difference in smell and/or intensity depending on the product.
As a rule, CBD flowers develop pungent and sweet smells, which can be compared to the smell of cannabis rich in THC (THC is not what gives cannabis its characteristic smell). Depending on the strains, the CBD flower may have a smell that insiders call "skunk" or "skunky", an English term that refers to the smell of Skunk (or polecat). Other strains are more pleasant with a slightly fruity or spicy smell.
Since each CBD flower contains several terpenes, it is the dominant terpene that will give it its scent. Here are some examples of scents according to the dominant terpene:
Linalool: floral and fresh scent comparable to lavender;

Limonene: citrus odor;

Humulene: Hops;

Pinene: pine sap;

Myrcene: mango smell;

Caryophyllene: sweet pepper smell;

Borneol: Mint;

Terpineol: lilac.
What is the strongest smelling CBD flower? CBD Royal Cheese, undoubtedly .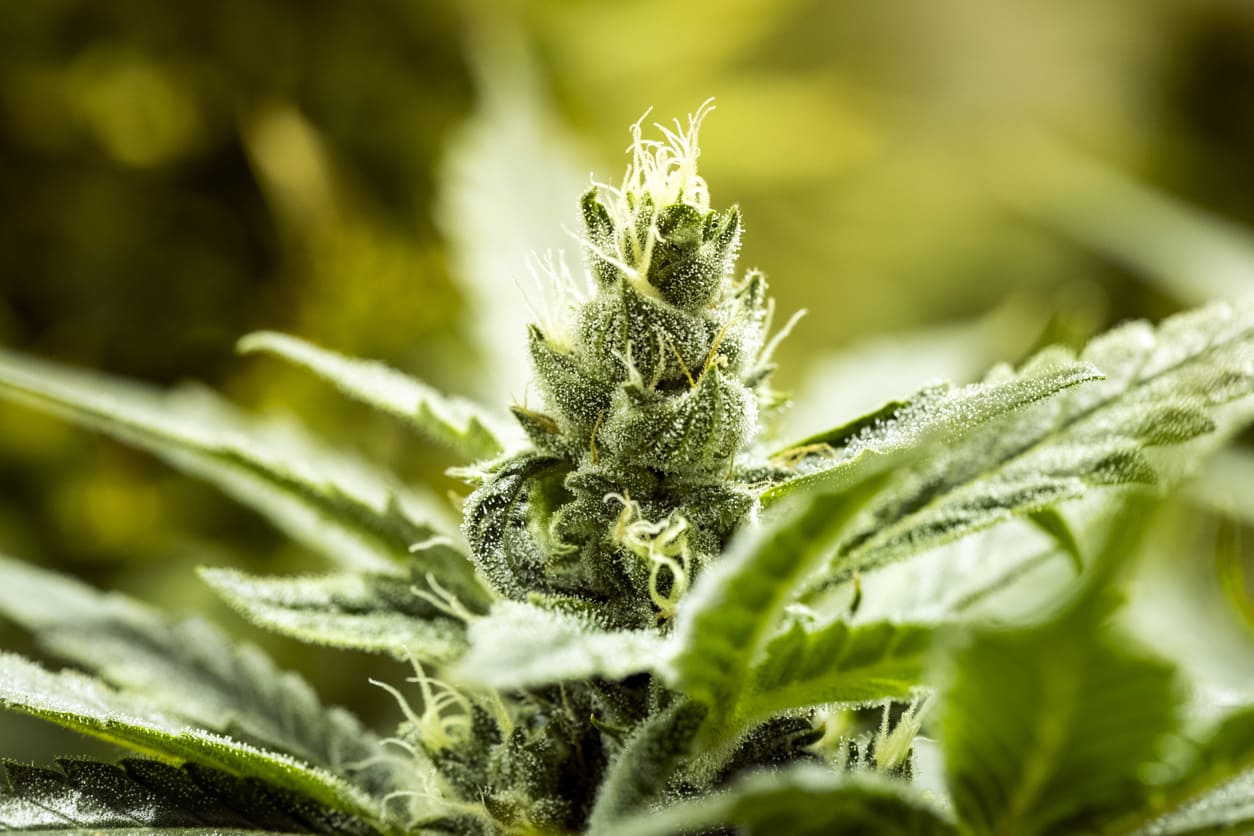 CBD Royal Cheese: the strongest smelling CBD flower
Compact and dense, the flower of CBD Royal Cheese is distinguished by its dark green color punctuated by orange pistils. But its main characteristic is not visual, it is olfactory. Indeed, the flower of CBD Royal Cheese gives off a strong smell recognizable among a thousand! Expect rather strong acrid and pungent odors when the flower is still fresh.
The nickname "Cheese" comes from this cheese scent that gives this CBD flower a lot of character, with a rustic side that appeals to purists. For the record, this marked smell contrasts with the sweetness of the taste. We're on a balanced, (slightly) Indica-dominant variant with much-loved soothing effects.
What is the strongest CBD flower in terms of effects?
There are two levels of answer to this question. In absolute terms, and without taking into account the specificities of each organism, the strongest CBD flower in terms of effects will necessarily be the one with the highest CBD level. In this case, 321CBD offers you the following references:
Next is the "relative" answer. Indeed, not all organisms will necessarily be receptive to such high levels of CBD. For some consumers, the flower with the highest CBD will cause some side effects such as transit problems (diarrhea in particular) and daytime drowsiness. Rest assured, these side effects are mild and temporary.
In short, to find the strongest CBD flower in terms of effects for your body (without side effects), you will use the good old technique of trial and error. Start with 10%, then gradually increase the dose until you find the famous "Sweet Spot", or the concentration that gives you the maximum benefit without the drawbacks. Here are some suggestions to help guide your experience: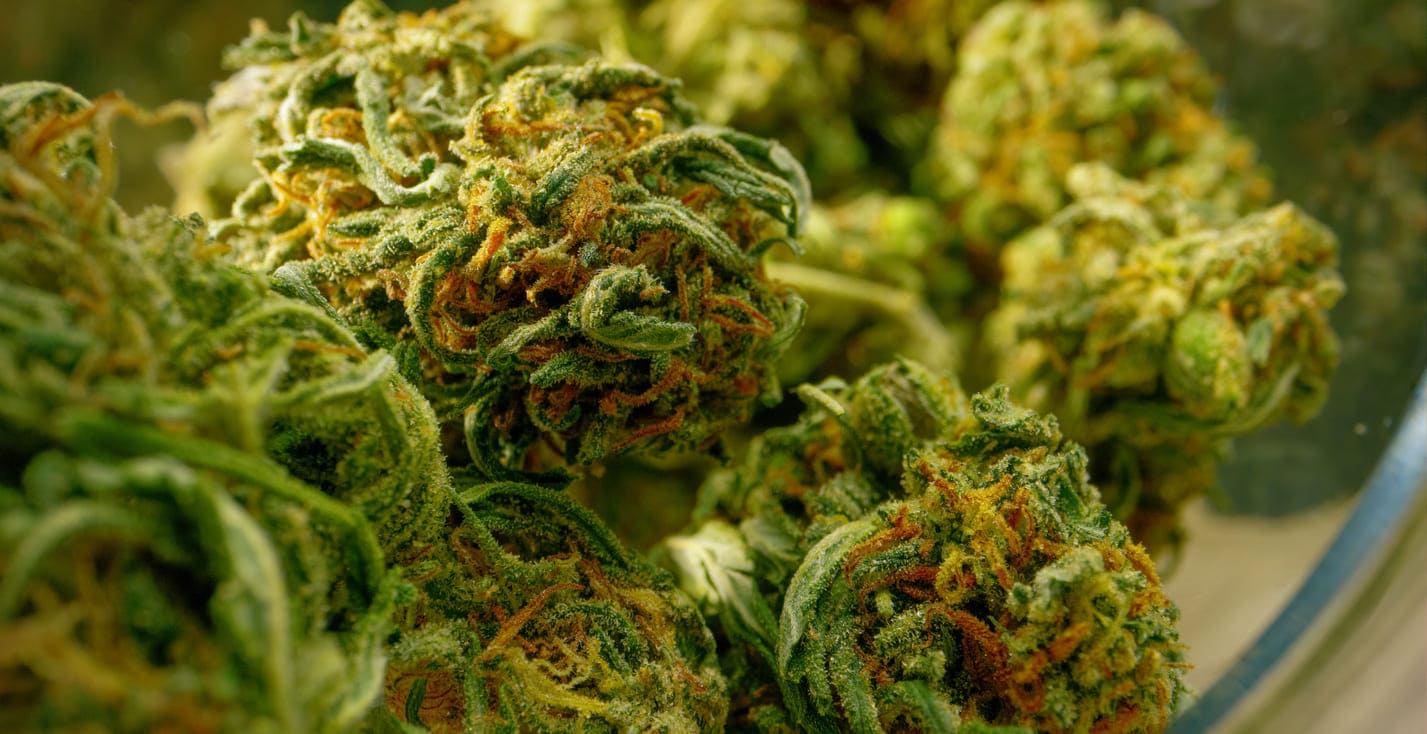 What is the strongest tasting CBD flower?
If you are a gourmet who wants to enjoy a beautiful, tasty, fragrant and indulgent CBD flower, we have what you need. With its absolutely irresistible fruity fragrance and slightly pungent pungent smell, the flower of CBD Swiss Tsunami is an explosion of flavors that will satisfy the most demanding taste buds. On the palate, it delivers citrus aromas with a very pronounced orange flavor. In the aftertaste you will have pungent, organic and earthy notes reminiscent of Sour Diesel.
Predominantly Sativa, this flower grown in a Greenhouse (in a greenhouse) is the result of a marriage between Sour Tsunami, also very tasty, and Swiss Gold. You will appreciate its good concentration of CBD (19.3%), synonymous with soothing effects to find serenity on a daily basis.