Cannabidiol, through its effect on the CB2 receptors of our endocannabinoid system, implies an appetite suppressant effect which indirectly stimulates weight loss. Its effect on fat burning also positively influences the reduction of cellulite.
Want to know how CBD helps you lose weight? Find out the answer in the rest of this article. First, we will talk about its appetite suppressant effect. Then, we will show how it helps to eliminate cellulite. Finally, we will discuss the other benefits of CBD on weight loss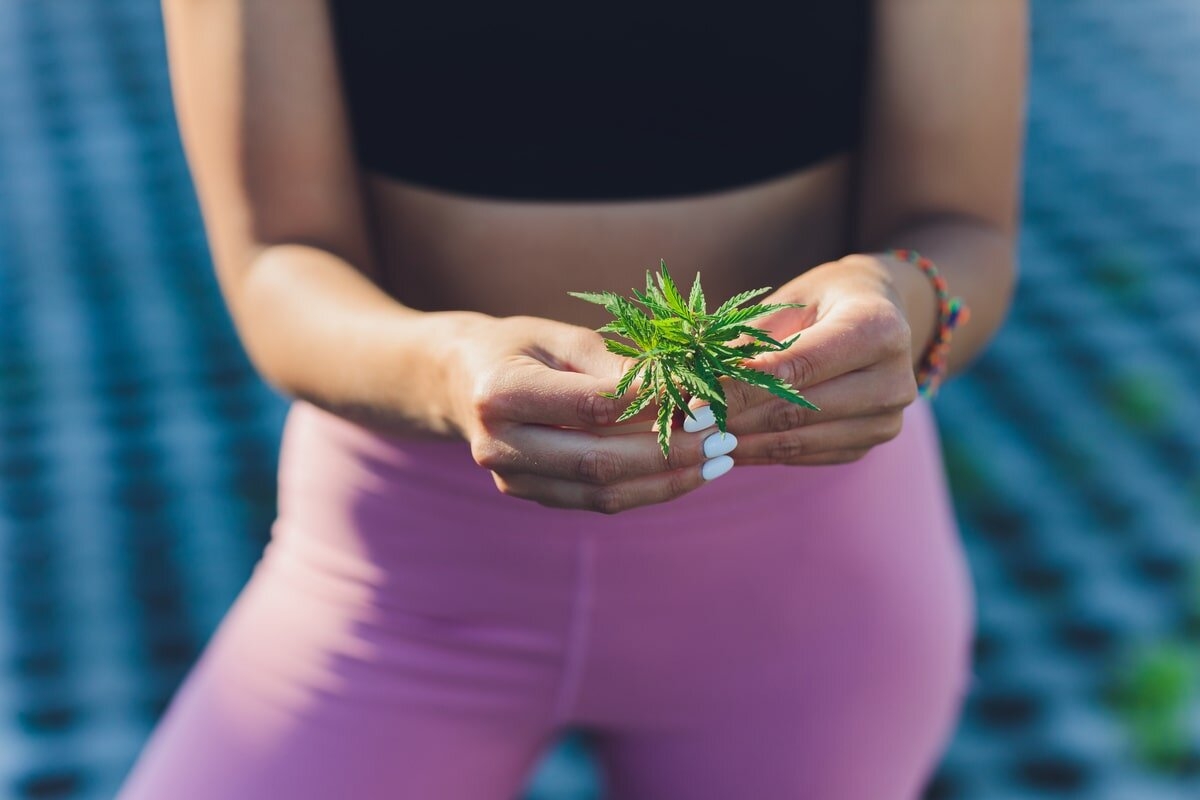 The appetite suppressant effect of CBD
CBD is a natural component extracted from the cannabis plant, specifically from its hemp. According to scientific studies, this substance has many health benefits.
It is often used to relieve certain chronic diseases such as diabetes or sclerosis. It is classified as a cannabinoid because it is able to interact with the endocannabinoid system (ECS) to ensure the body's balance
Indeed, the ECS is involved in energy storage and nutrient transport throughout the body. It is essentially composed of receptors (mainly CB1 and CB2), metabolic enzymes and endocannabinoids.
CB1 receptors are found in the central nervous system, taste buds and brain. On the other hand, CB2 receptors are located in the gastrointestinal tract and the brain
These two receptors play different roles in nutrition and eating. CB1 receptors promote appetite and food consumption while CB2 receptors are inhibitors of meal intake.
In a study conducted on rodents, the results revealed that by activating CB2, food intake in these rodents decreased. In other words, their appetite was reduced
As noted above, CBD is a cannabinoid that is able to interact with the endocannabinoid system through its major receptors.
In this context, it acts mainly on CB2 to cause an appetite suppressant effect. The individual feels a sensation of satiety. From then on, he will eat little and will then start to lose weight gradually
Does CBD help to eliminate cellulite?
Cellulite is the inflammation of the connective tissue under the skin. It is due to the presence of fat in the adipocytes. There are two types of fat in the adipocytes: white fat and brown fat.
Brown fat is fluid and easy to burn during sports activities. White fat, on the other hand, accumulates in the body and constitutes the stock of lipids that the body can convert into carbohydrates when needed
White fat is only released when the body needs it to compensate for carbohydrate losses or calories. However, the problem with white fat is that it is not easy to burn.
In fact, they produce certain hormones that are useful for the proper balance of the metabolism. These include insulin, which promotes the absorption of glucose from the blood by liver and muscle cells
Insulin also stimulates the conversion of carbohydrates from a large meal into fatty acids. It is the converted acids that are then stored in the fatty tissue.
When your food intake is reduced, the body releases the glucose stored in the muscles instead of the reserve in the fat tissue. And that's where CBD comes in.
Studies have shown that CBD can act on the genes and proteins involved in fat burning
It stimulates these elements to turn white fat into brown fat to facilitate its elimination. This means that CBD can actually help you eliminate cellulite.
In addition, thanks to its antioxidant properties, CBD helps reduce unnecessary oxidants found in high-fat meals and other compounds that can lead to weight gain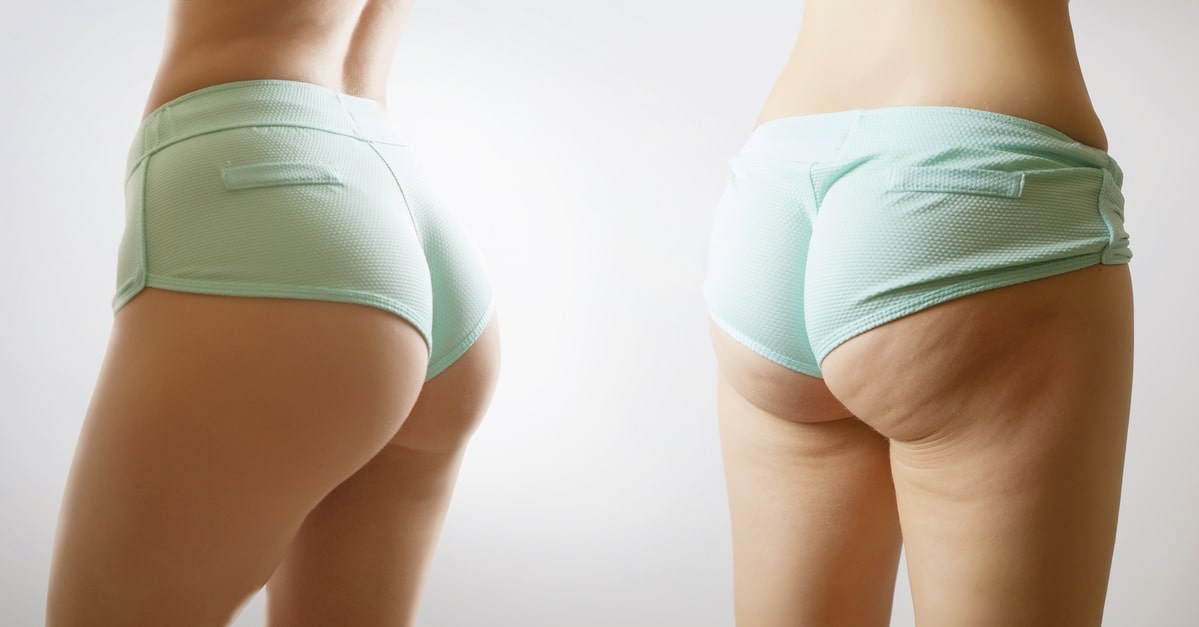 What are the other benefits of CBD on weight loss?
In addition to its appetite suppressant effect and anti-inflammatory action on cellulite, CBD has other beneficial properties on weight loss.
By consuming CBD, cannabidiol molecules interact with brain receptors to stimulate the diffusion of dopamine within the body.
This allows the individual concerned to adopt a healthier and balanced lifestyle, a vital factor in losing weight.
You may not be aware of this, but there are external factors that can affect a person's metabolism and eating habits.
For example, feeling stressed or anxious can cause an individual to overeat as well as have trouble sleeping.
Thanks to the relaxing properties of CBD, the overweight person will be less stressed, which will allow them to regain a healthy eating pattern more quickly.
Moreover, by interacting with the receptors of the endocannabinoid system, CBD helps to relax the muscles, thus promoting quality sleep
In addition to these many benefits, CBD also helps reduce the risk of developing the chronic form of certain diseases, including diabetes.
Since diabetics are among the people most prone to weight gain, CBD is therefore a major asset in reducing the risk of being overweight.
If you have started to do sports activities with the aim of losing weight, consuming cannabidiol will help you to reach your goal quickly.
To achieve this, you will obviously have to check your diet.
Indeed, combining sport with a balanced diet is essential to lose weight. In this regard, the consumption of CBD gives you a boost of energy and allows you to recover quickly after your sports sessions.
Although it is not always easy to lose weight, the consumption of CBD-based products and the adoption of a healthy lifestyle (regular sport, balanced diet, good sleep...) can effectively fight against weight gain
Good to know
Recent research has shown that cannabinoids are able to modulate different functions of immune cells.
For example, the cannabinoid can modulate the production of cytosines in case of attacks on the body by external pathogens or autoimmune.
Since CBD is a cannabinoid in extract or oil form, it can therefore help you regulate your immune system, which goes a long way in maintaining the body and mind.
In addition, CBD has anti-inflammatory properties that are effective in reducing inflammation of the immune system
Do you take CBD with food?
You may not know this, but CBD is bioavailable when consumed with food.
In other words, by consuming CBD with food, its passage into the bloodstream is easier. Its rate of absorption into the bloodstream is therefore higher with food
What dose of CBD for weight loss?
There are different dosage options, but professionals recommend taking the standard dose which is between 10mg and 100mg of CBD per day.
The consumption of this dose is recommended for weight loss, inflammation, pain, autoimmune diseases, anxiety, depression ... However, you will have to make sure that you are followed by a health professional the treatment based on CBD.