In order to better understand how CBD acts on migraines, we will first describe migraines and what they entail, then we will make a connection with CBD by mentioning the scientific studies conducted on the subject and finally give you our recommendations on the use of CBD to relieve migraines.
Understanding migraine
What is migraine?
Migraine is a very common neurological disease affecting about 15% of the world's population and which can result in multiple symptoms. Migraines are most often characterized by intense and painful headaches. Symptoms may also include nausea, vomiting, difficulty speaking, numbness or tingling, and sensitivity to light and sound. Migraines affect people of all ages. The pain appears gradually, often on one side of the brain. It can last for several hours and can be very disabling for everyday life.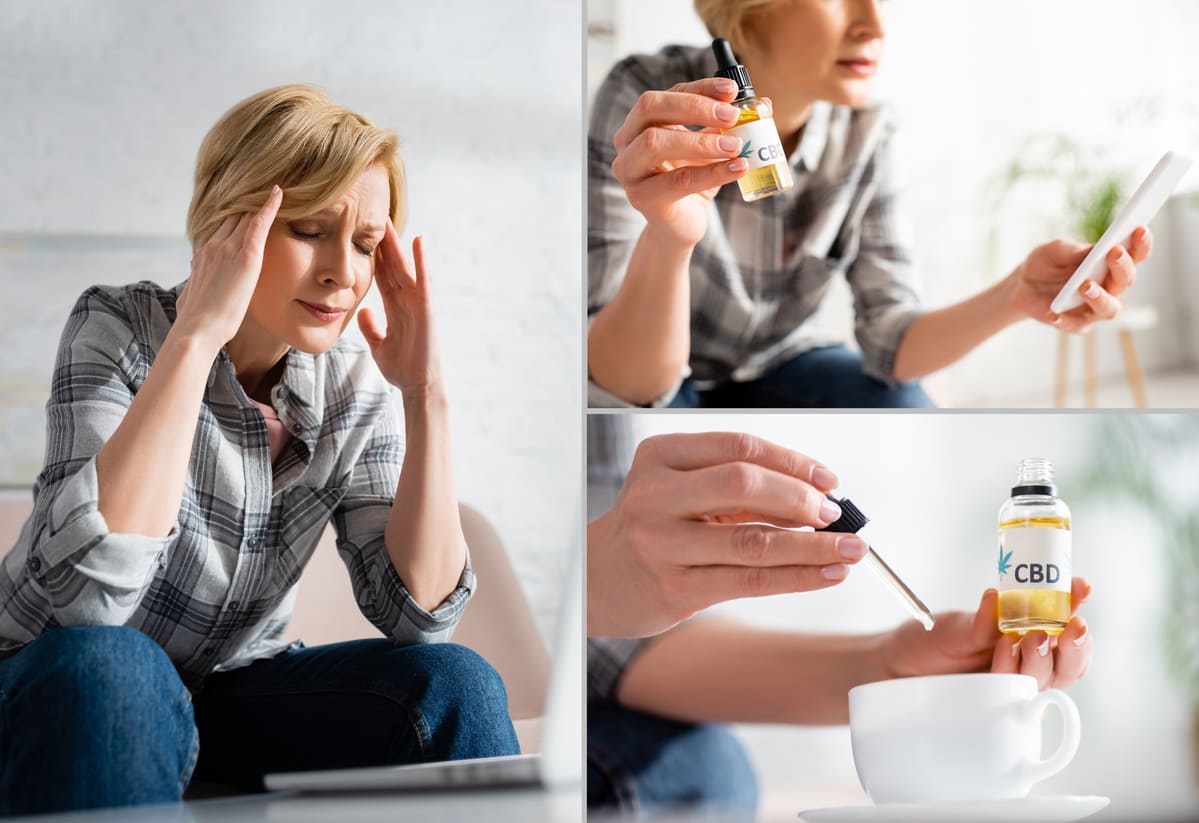 Types of migraines

The diagnosis of migraines is determined by clinical history, reported symptoms and by ruling out other possible causes. The most common categories of migraines are:
Migraine attacks without aura Migraine attacks without aura: This is a moderate to severe headache (scientifically called a cephalalgia), which lasts from 4 to 72 hours. These attacks are often associated with nausea, vomiting and/or hypersensitivity to light and noise. They are diagnosed after at least 5 occurrences.

Migraine attacks with aura These are attacks that are accompanied by a reversible neurological disorder, such as a visual, sensory, language and/or speech disorder, or a motor disorder.
Migraines may begin in childhood or not occur until early adulthood. Women are more likely than men to have migraines. Family history is one of the most common risk factors for migraines.
Note that migraines are different from other headaches and should be treated as such. Unfortunately, there is no cure for migraines today. However, treatments are available to reduce the duration, intensity and frequency of the pain.
Existing treatments for migraine
Treatments can be classified in two categories for two different types of interventions
Treatments against the crisis These consist of two therapeutic drugs that are currently offered by doctors to reduce the symptoms of migraine: non-steroidal anti-inflammatory drugs (NSAIDs) and triptans. Paracetamol is also an effective medication for less intense migraines.

Basic treatments For people whose attacks are too long, frequent and intense without anything to relieve them, there is a background treatment, consisting of various powerful drugs. Refer to your doctor for more information.
What is CBD?
Cannabidiol or CBD is one of the 120 cannabinoids identified in cannabis. Once consumed, it acts on the body's receptors just like another better known cannabinoid, Tetrahydrocannabinol or THC. Unlike THC, CBD produces a relaxing effect but has no psychoactive effects. This means that it does not alter the state of consciousness in any way as drugs can.
But why is CBD so popular? CBD fascinates scientists and consumers alike because of its therapeutic properties that have made it a revolution. CBD is considered to have anticonvulsant, antipsychotic, anti-inflammatory, antioxidant and antidepressant effects. In particular, it is known to have very encouraging effects on certain severe forms of epilepsy and many other inflammatory diseases and chronic pain for which medicine cannot find a cure.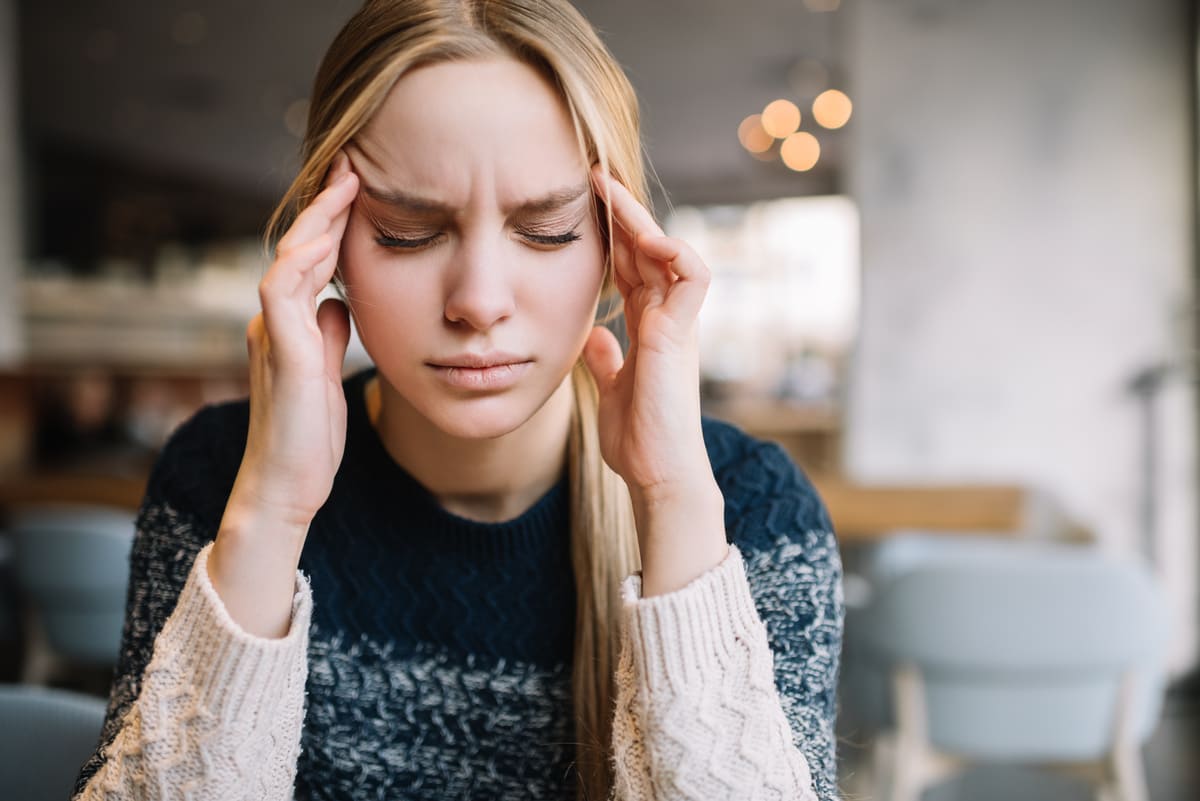 CBD and Migraines
According to studies published so far, while many experts advocate for the use of CBD oil for migraines, there is still not enough evidence to prove that CBD oil treatment will be completely effective in relieving migraines. What scientists are sure of is that it can't hurt.
The researchers believe that the more research on the subject, the more it can be proven that CBD oil works well on brain pain and enough to treat migraines. They add that CBD oil can absolutely help relieve some of the symptoms associated with severe migraines or even prevent their onset.
The first and most significant study in this area was conducted by a Colorado clinic in 2016 on 121 patients and revealing a decrease in the frequency of attacks or even a complete disappearance in some patients who ingested therapeutic cannabis (including CBD).
In addition, a study published in 2018 in the Journal of Headache and Painanimal testing supports the potential use of cannabis and its components, including cannabidiol (CBD), to relieve migraine pain.
The studies are few in number in this area, and you will understand that they are not yet sufficient to determine exactly how CBD relieves migraine pain. However, CBD has already convinced on many medicinal areas, so it's only a matter of time before progress shows its effectiveness on migraine pain.
How to use CBD for migraine?
Taking CBD oil regularly can help you restore endocannabinoid tone, which could help reduce migraines. If this is your first time, we recommend starting with a low dose and gradually increasing. Keeping a journal to see if CBD is having an effect on your symptoms can also be very helpful
Regarding the product, for migraines, it is recommended to turn to a CBD oil and consume it sublingually, or under the tongue, where it will be absorbed quickly and effectively. The quality of CBD is very important and influences its therapeutic quality on your migraines. The CBD oils offered on the shop french shop 321CBD are all of premium quality, and approved by French legislation.
Although it is relatively non-toxic, CBD oil can cause side effects in some people, such as drowsiness, nausea or diarrhea.
If you are under the care of a health professional for migraines and/or taking a treatment, we strongly recommend that you talk to them about your intention to take CBD so that they can give you advice tailored to your situation