Amnesia Haze
Invented at the base with the aim of providing the consumer a product with a perfect balance, while sublimating the characteristics of cannabis, Amnesia Haze is today l 'one of the most mythical flower varieties.
In the field of CBD, it usually achieves a cannabidiol level of between 5 and 10%, to provide good physical relaxation as well as psychological relaxation. It also helps to relieve chronic and multiple muscle pain. More powerful than its congeners, it further stimulates the endocannabinoid system which has a role of global regulator of our physiological parameters. Then, it soothes certain symptoms associated with pathologies such as osteoarthritis, MS, or even epilepsy and helps to reduce the impact of heavy treatments such as chemotherapy imposed in the context of diseases serious like cancer.
However, Amnesia is not to be outdone in terms of psychic benefits since it promotes falling asleep by fighting against insomnia and stress, but it treats also hypertension and depression.
With its very marked vegetal scents as well as its notes of pepper and lemon, it is above all known for raising a good mood, giving energy and contributing to creativity.
Purple Haze
Discovered in the 60s and derived from a Sativa strain of the cannabis plant, Purple Haze is known to be a high quality flower, with a high CBD level of between 18 and 22%< /strong>. It was her lovely purple color that made her famous, so much so that musician Jimi Hendrix dedicated a song to her in 1967.
As a must-have strain, Purple Haze is considered the Queen of Haze by connoisseurs. Thanks to its purple buds, its aromas develop as well on lavender as on fruits, with blackberry and grape. Rich in resin and golden trichomes, it is ideal for combating states of stress and anxiety or even low morale. Finally, it stimulates brain activity, such as memory and creativity.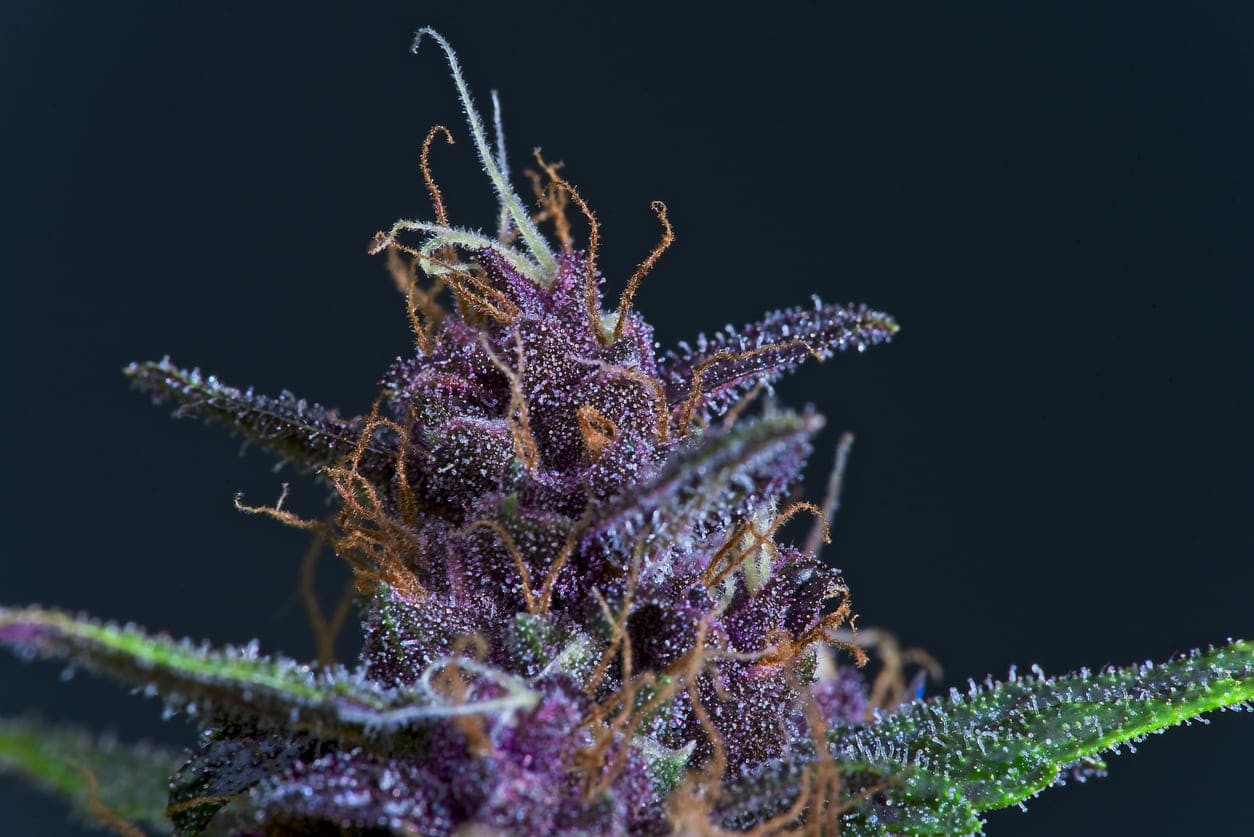 The Orange Bud
Inimitable, Orange Bud made its name in the 80s and has an intensely fruity taste. Coming from an entire Skunk genetic cross, this premium CBD flower strain is on the rise with devotees! Composed of 75% Sativa and 25% Indica, it was recognized by its medium-sized flowers, often very flowery and with small orange pistils.< /p>
Its aroma is very intense and its taste is rich in citrus fruits, such as orange, of course, but also nectarine and has an earthy side specific to the Skunk variety. Between appeasement and relaxation, this soft and sweet flower will delight the most demanding consumers.
The Jack Herrer
Derived from Indica and Sativa varieties, Jack Herrer CBD flower offers a unique experience with a pronounced and characteristic lemon taste.
Its CBD content of 17.3% and its many therapeutic virtues make Jack Herrer a particularly amazing flower variety. Pain-relieving, anti-inflammatory, neuroprotective and has a calming effect, it is effective in relieving the symptoms of various diseases such as multiple sclerosis or fibromyalgia.
The Blue Dream
This hybrid variety with rapid and vigorous growth gives rise to a subtle aroma between sweet berries, citrus fruits, cedar and pepper. Renowned for its light euphoric sensations as well as its energizing side, Blue Dream produces little smoke and does not cause coughing. It is also ideal for smoking cessation.
Choose this if you are looking for a strain that is able to stimulate you physically, while relaxing and reducing your aches, headaches and fatigue!
The OG Kush
This flower variety is the most popular in all of California and synonymous with very high quality in the field of CBD. Incomparable to other flowers, the OG Kush is Indica dominant and will be very useful for you to reduce your anxiety problems as well as muscle tension. With a CBD content between 19 and 24%, it is powerful enough to guarantee you a real moment of relaxation.
Its greatest asset is quite possibly its exceptional taste, corresponding to a combination of spicy, woody and lemony aromas. With this cannabis light, you can revel in its sweet flavors without changing anything in the program of your day...
The Moon Rock
This cannabidiol flower, which takes its name from its appearance similar to a moonstone, is a premium variety of CBD. It alone represents the perfect combination of three different forms of cannabis: flower, wax and skuff (a kind of pollen).
Considered as the caviar of hemp, get ready for a taste ecstasy of great complexity brilliantly combining resinous aromas with herbaceous flavors< /strong>. This skilful blend offers a first frank attack that then fades into a more floral tone. To be tested urgently for all lovers of Hit sensations!
Mango Kush
Indoor grown, CBD Mango Kush flower is usually made of fairly large buds that develop powerful fruity mango aromas. Its CBD level is excellent and it keeps very well.
Of French origin, it is often very popular with new consumers in the process of getting started with CBD and looking for "chill" moments. It targets recreational cravings and provides joy, while encouraging relaxation of body and mind.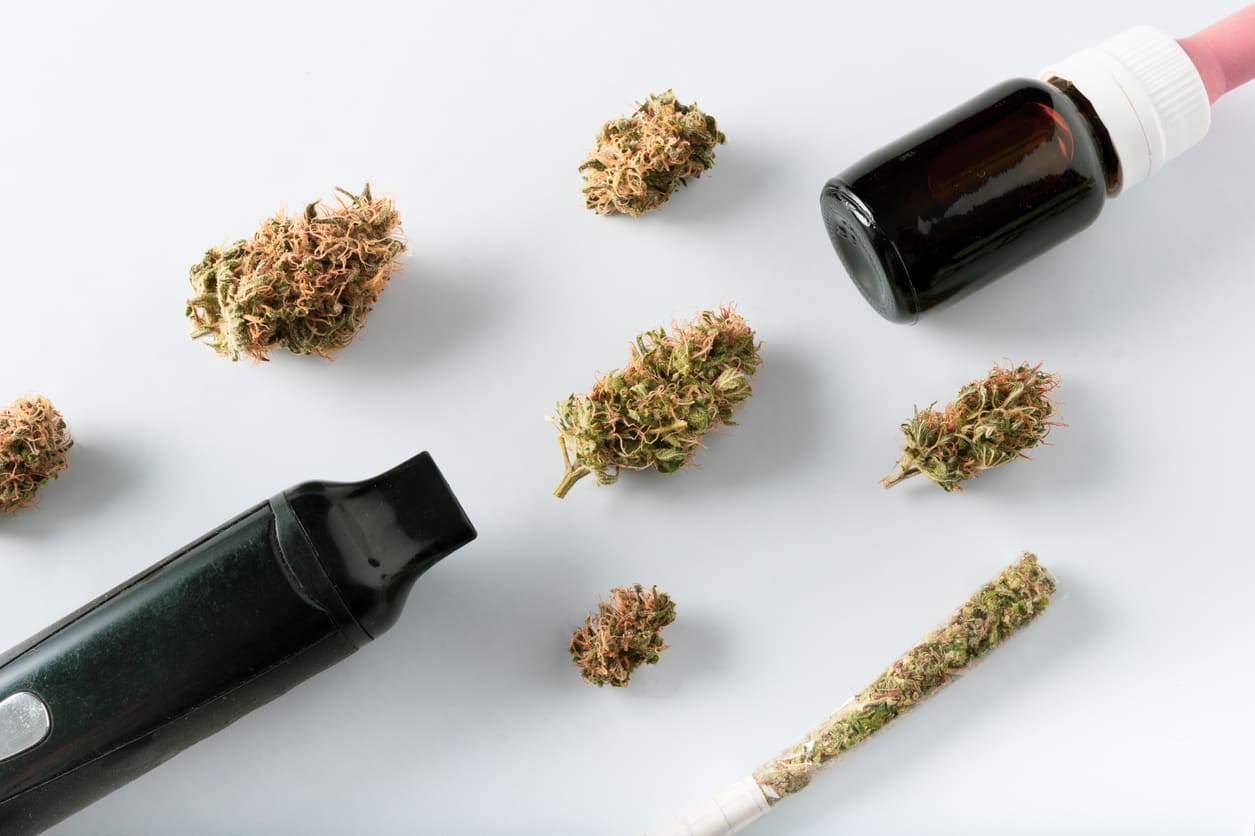 Lemon Haze
Rather energizing, the virtues of Lemon Haze are highly sought after by regulars who appreciate its freshness. This great classic acts against anxiety and stress, it fights nausea and promotes sleep. From a hybrid hemp crop, it is the result of a cross between Silver Haze and Lemon Skunk.
Very pleasant on the palate, it is renowned for its pronounced citrus scent, with a touch of lime and grapefruit, which only the most attentive will be able to detect. In addition to its lemony flavors, it has an earthy and slightly peppery scent, thus mixing sweetness with acidity. We owe this surprising blend to its limonene terpenes.
The White Widow
The White Widow was born in the Netherlands in 1994, from the hands of its inventor, the Australian breeder Shantibaba (Mr Nice Seeds). Its success was immediate, so much so that it won the High Times Cannabis Cup the year after its release. This is a high-end CBD flower that has the particularity of producing a very thick layer of pure resin. Balanced at 50% Indica and Sativa, its CBD content is quite high (between 10 and 14%).

Its olfactory imprint is reminiscent of the pine forest and nature in general . With a rather original and distinctive shape, it has large dark green buds offering an amber flavor as well as notes of lemon, pine, incense and sweet exotic fruits.< /p>