Is CBD legal?
CBD is an active substance of the hemp plant, it is a cannabinoid, just like THC. The CBD found in France is extracted from a variety of cannabis whose cultivation is authorized because it contains less than 0.2% THC.
CBD is not considered a narcotic or psychoactive substance due to its low THC content. There is therefore no risk of addiction.
The growing development of CBD in Europe comes from the fact that the European Court of Justice recognized in November 2020 that it is not a narcotic. However, there are certain conditions to be respected for shops that sell CBD.
CBD Marketing Terms
When a shop wants to market CBD, there are certain conditions that must be met in order to remain legal. First of all, it is strictly forbidden to sell products containing CBD to a minor. Here are the other conditions to respect in order to avoid heavy penalties:
The hemp plant from which the CBD is extracted must not contain more than 0.2% THC.
It is possible to harvest and use the flowers and leaves of hemp to produce CBD, provided that the content is lower than 0.2% THC.
Products made with CBD such as oil or e-liquids must be made with CBD with a THC content of less than 0.2%, otherwise they are considered narcotics.
It is forbidden to cite the therapeutic virtues of CBD-based products.
CBD should not be confused with cannabis when advertising is carried out at the risk of being prosecuted for incitement to the consumption of CBD.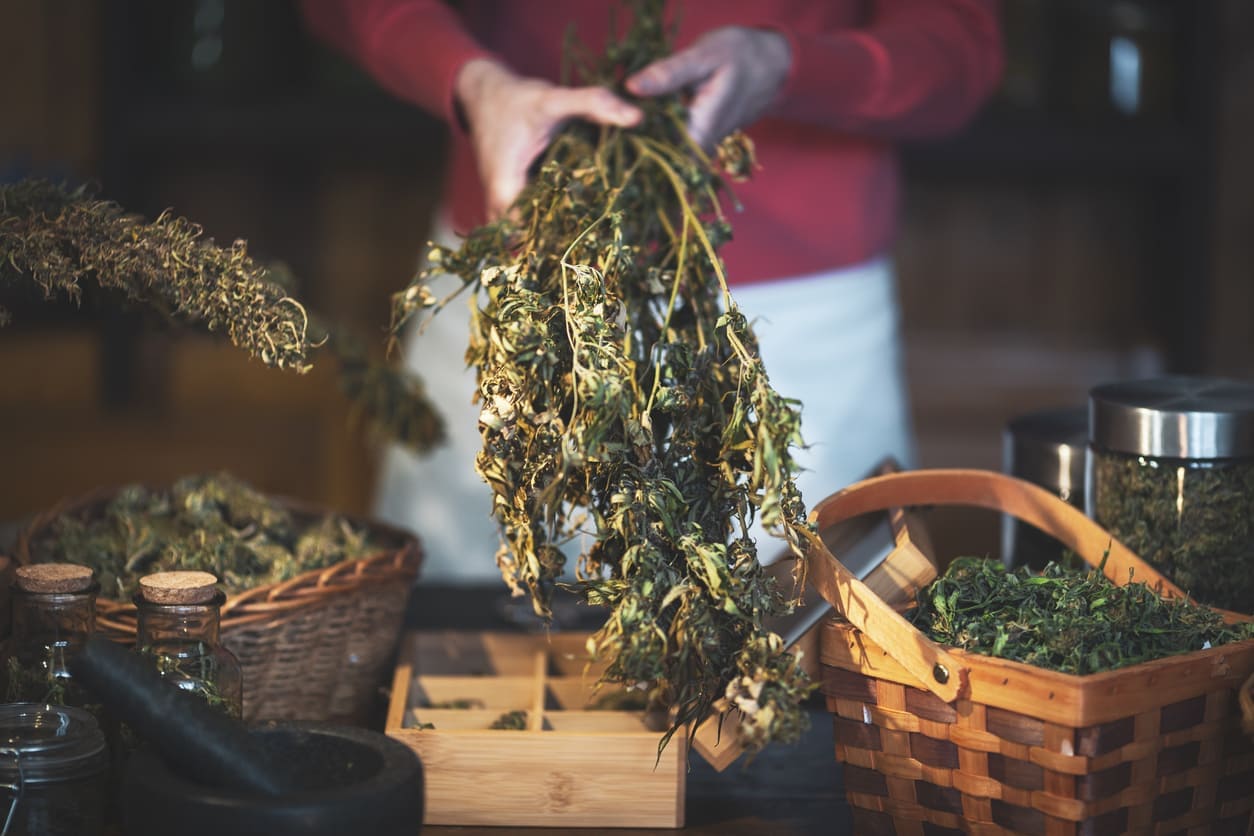 What is a coffeeshop?
We usually use the term "coffeeshop" in the Netherlands, it refers to a place where people can buy and consume cannabis. Remember that cannabis is legal in this country, which is why these establishments are tolerated. However, they must respect certain conditions.
First of all, access to minors is strictly prohibited, you must be over 18 years old. In addition, it is strictly forbidden to consume hard drugs, but also tobacco. The incitement to the consumption of cannabis is also prohibited by law. The owners of these establishments must ensure that the conditions are respected, heavy penalties can be applied in the opposite case. It is important to specify that sellers must not sell more than 500 g per day, a customer is only entitled to 5 g of cannabis per day. Coffeeshops in Amsterdam must also not cause nuisance to neighbours.
Coffee shops in France
As explained above, the sale and consumption of cannabis is strictly prohibited in France, it is considered a narcotic. However, the law has relaxed and now tolerates products containing less than 0.2% THC such as those made from CBD. This is why the first coffee shop was born in 2017 in France, but it does not have the same status as a coffee shop in the Netherlands since cannabis is illegal.
Coffee shops in France, even if they do not offer cannabis, remain under very strict control by the competent authorities. Drugs and cannabis are not sold there, only the sale of therapeutic products made from CBD or legal cannabis is authorized. The activity of French coffee shops is very different from that of Dutch stalls. Indeed, consumers do not come to smoke or consume cannabis, but rather to buy products made from CBD such as oils, shampoos, creams, etc.
What is a CBD shop?
No shop in France is allowed to sell cannabis, as this is punishable by law, which is why there are no coffee shops like those found in the Netherlands, rather they are CBD shops. The substance has no psychotropic effects and can be used for commercial and industrial purposes.
CBD is a substance that has no psychotropic effects.
CBD has relaxing and calming effects without the negative effects of THC, such as addiction risk and psychotropic effects. A CBD shop is a business that sells various products made from CBD containing less than 0.2% THC. The finished product must not contain THC, otherwise it is not allowed to be sold. The CBD shop can sell different types of products made with CBD, the most important thing is that the regulations are respected.
The sale of products made with CBD that comply with the conditions established by the competent authorities is allowed in CBD Shops. It is for this reason that we can see that many establishments have sprung up in several French cities. In addition to physical establishments, there are many online shops, which offer the same activity and are subject to the same conditions. Furthermore, online CBD shops must prohibit minors from entering their site.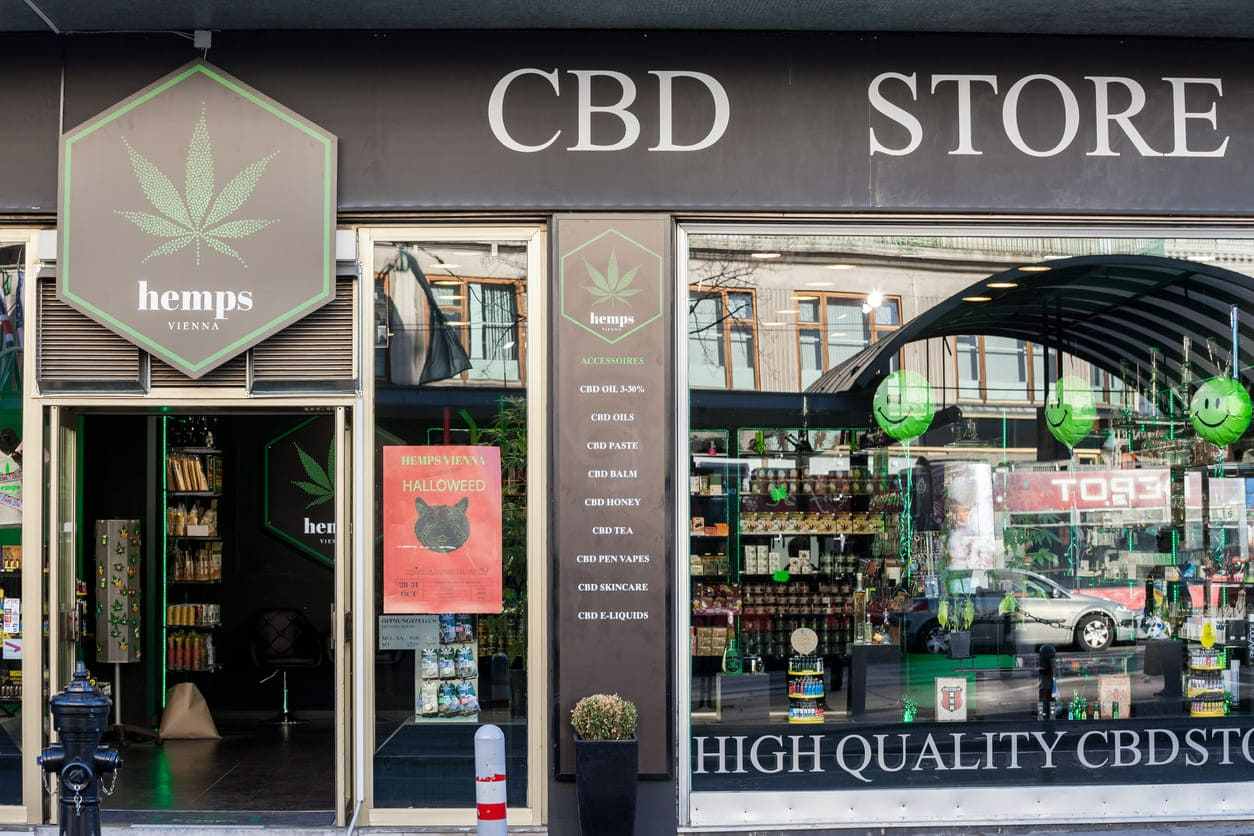 So what is the difference between CBD shop and coffee shop?
In the Netherlands, the differences between CBD shop and coffee shop is clear. The former is specialised in the sale of products made with CBD such as shampoos, oils, candies, creams, etc. The latter is an establishment where cannabis is sold and consumed under certain conditions. Both are perfectly legal under Dutch law, but their activity is regulated and subject to many conditions.
In France, it is possible to sell and consume cannabis under certain conditions.
In France, there is no difference between a CBD shop and a coffee shop, since even coffee shops are CBD shops. Indeed, the sale and recreational consumption of cannabis is totally prohibited in France. Only products made with CBD and respecting certain standards will be allowed to be marketed.
In France, although there are many establishments selling products made with CBD, many have been forced to close down because they have not complied with the laws in force. It should be noted that the competent authorities constantly monitor such establishments and are very strict in order to avoid any excesses.