What are the possible jobs in CBD?
Cannabiculturist
The most popular job in the cannabis world, the one that enthusiasts dream about, is that of a cannabiculturist. Although you can't grow hemp at home, you should know that this job is completely legal as long as it is carried out in a supervised manner on a farm, in a development laboratory or in a specialised building.
The advantage of this job is that you can grow your own hemp in the same way that you can grow hemp at home.
The advantage of this profession is that it does not necessarily require experience or a degree. Like most jobs in agriculture, you can learn everything on the job. As simple as it sounds, growing hemp requires labour to plant, prune, water, pick and optimise production. If you have a green thumb, hemp farming is a job you can thrive in.
Cannabiculturist, cannabis grower or grower, this profession goes by many names. But one thing is for sure, these cultivation professionals share a great deal of know-how, advanced techniques and notions of climatology that are essential to their success. Other qualities that these professionals have in common are patience and meticulousness.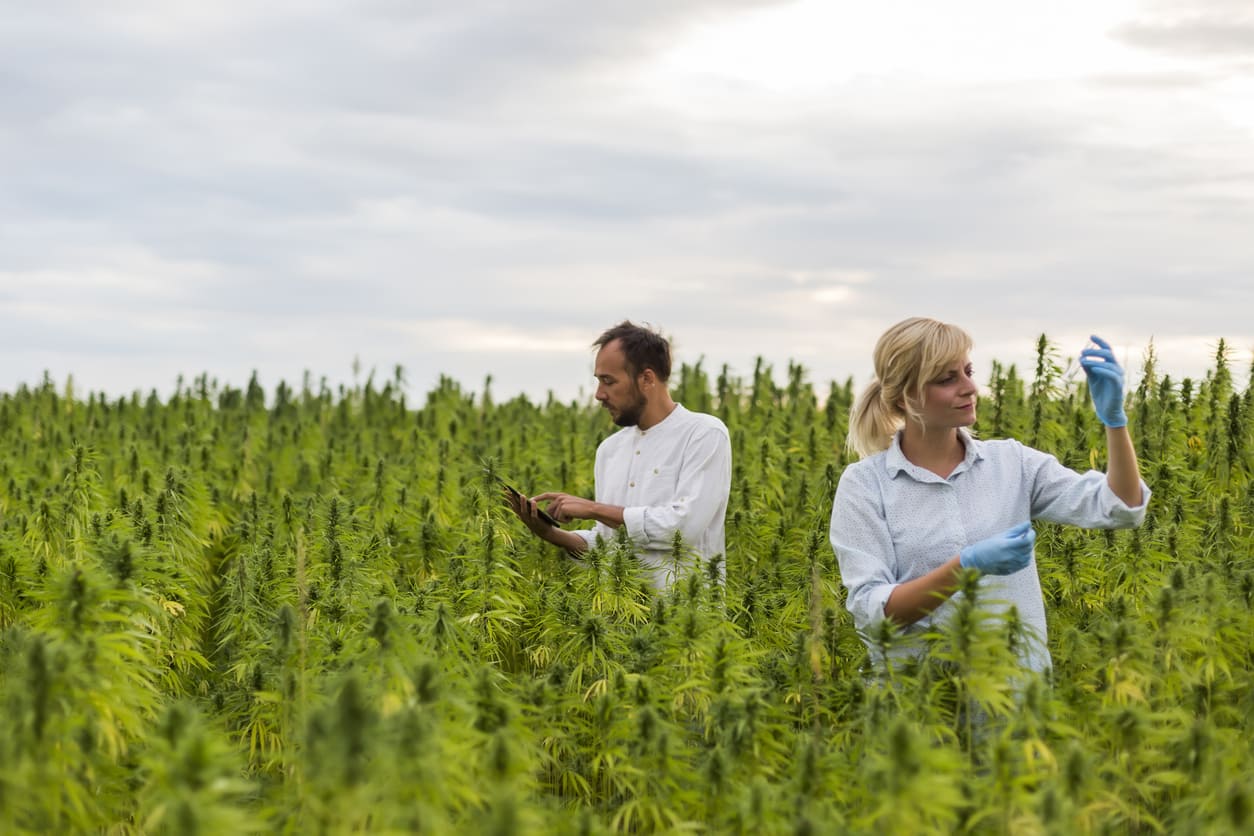 Breeder
Nearly related to the job of a cannabiculturist, the breeder is the person in charge of crossing cannabis strains. The objective is simple: to create new varieties, optimise the concentration of CBD and reduce that of THC. On the other hand, this job requires a lot of knowledge in plant biology and sometimes some diplomas.
If you are good at chemistry or have degrees in biology, you should know that the breeder profession is still in high demand. Although there are already many cannabis strains, the expansion of CBD requires a wider range of 100% CBD strains. So there is still a lot to be done to meet the demand of this market.
Concretely, the breeder or chemist is responsible for testing and experimenting until they find varieties that are worth marketing. It is thanks to the breeders that we can discover such a diversity of aromas and flavours in hemp.
The breeder is a chemist.
Lab chemist
Similar to the breeder, the laboratory chemist must have a high level of scientific knowledge. The lab chemist can have different types of assignments, such as developing CBD oil or concentrate or performing CBD extractions. This kind of work requires not only advanced knowledge in chemistry, but also sophisticated equipment to achieve good results.
The laboratory chemist is not a specialist in the field of CBD.
It is not always necessary to have experience in the CBD field to get this kind of job in a laboratory. However, knowledge of chemistry is a must.
CBD cutter
In a simpler register that requires no experience or degree, it is possible to become a CBD cutter. The downside of this job is that it is one of the lowest paid. Pruning plants all day is relatively physical and exhausting work. Generally, seasonal workers do the pruning and harvesting at certain times of the year.
The disadvantage is that it is one of the lowest paid jobs.
In fact, making pruning your career sounds complicated. Nevertheless, it can be a good opportunity to get a foot in the door and gain some initial experience. The best places to find this kind of seasonal job are in the United States, especially California, but also in Canada, the Netherlands, Germany and Switzerland.
CBD delivery person
For now, the CBD delivery job is fairly limited as it is only allowed in the US, particularly in California and Washington DC. In these cities, it is possible to deliver cannabis to your home, whether it is flowers, edibles, or oils. Similar to an Ubereats delivery person, the cannabis delivery person travels by bike, scooter, or car to deliver cannabis to customers who order through an app.
This job is open to anyone as it requires no experience or degree. Therefore, it is a fairly low-paying job but still worth mentioning among CBD jobs. In the near future, this delivery job will certainly be democratised in Europe.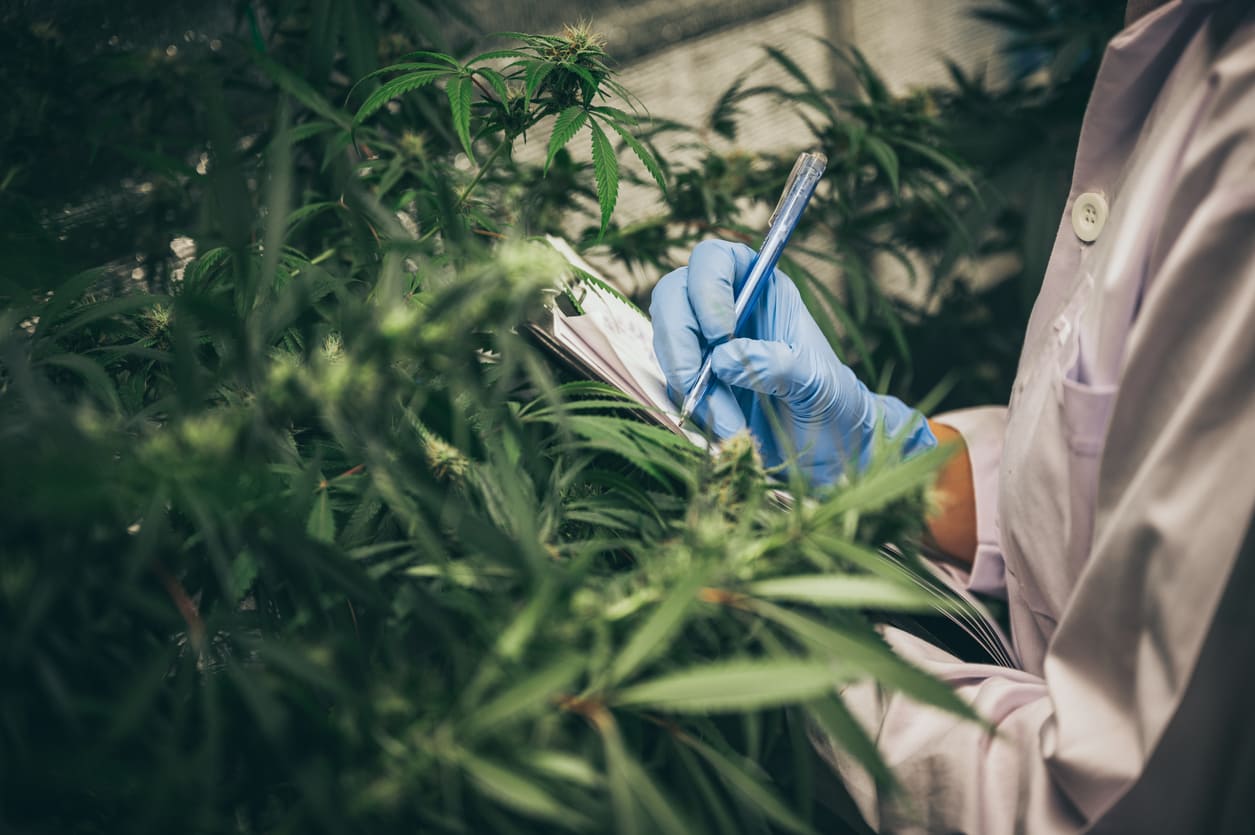 CBD salesperson
On the internet
Finally, one of the most interesting jobs is selling CBD on the internet. To do this, you need to create a website, select products from other companies and promote your business online. Anyone can become a CBD reseller, as long as they know the issues of Google referencing as the competition is tough!
In store
If you feel like targeting a specific geographical area, you can also open a physical CBD shop. If you know of a CBD shop in your town, you can also apply to become a salesperson or advisor.
How to get into the CBD business
Learn and understand
To get into the CBD community more easily, it seems essential to understand the basics of the substance. Do some research, check out some sites, read some books. In short, be curious and don't be afraid to learn new things. The more knowledge you acquire, the more you will understand this field. And if you master it, you'll have a better chance of being able to contribute.
Create your own business
Building a network
As in all sectors of activity, networking is essential to integrate quickly. Take part in cannabis events, ask professionals for advice, share your experiences. If you are shy by nature, you can already start by following CBD companies on social networks to be the first to come across their next job offers.
Be open-minded
The CBD industry is young, but it is moving very fast. Indeed, it is an emerging sector unlike any other. Most of the time, companies working in the hemp industry need open-minded people who can adapt quickly to new situations. If you are lucky enough to get an interview, show that you are not afraid of new challenges and that you are open to the idea of doing an atypical but exciting job.