What is CBD?
CBD, also called cannabidiol, is a compound of hemp. All parts of this plant can be consumed, but one of its molecules is prohibited: THC.
Tetrahydrocannabinol is indeed considered a drug in France because of the risks of addiction and its psychoactive effects.
On the other hand, CBD does not carry any addictive risk and has many therapeutic benefits: reduction of stress, anxiety, reduction of body pain, improvement of the quality of sleep, etc.
Finally, CBD is consumed in several forms: flowers, e-liquids, oils, herbal teas or resins for example.
Who can consume CBD?
CBD sometimes gets a bad rap because it is confused with THC. Even if these two molecules come from the same plant, they do not have the same effects on the body and the psyche.
Thus, THC is strongly discouraged, for everyone. On the other hand, CBD can cure various ailments and is suitable for many people.
Can CBD be given to a child?
Opinions differ on this. Indeed, CBD has many virtues that are particularly suitable for the needs of children:
Fighting anxiety,

Fighting pain,

Promotes good sleep.
In addition, the legislation does not prohibit the consumption of CBD by children. Of course, the product must contain less than 0.2% THC to meet the standards of European legislation. Ideally, they should be given a product that does not contain any THC at all, even if it is complicated to completely separate these two compounds during extraction.
So you have the option of giving CBD to your children if you wish. However, we encourage you to seek the advice of a doctor beforehand. Of course, start with very low dosages and gradually increase if necessary.
Choose products with very low CBD concentration
Our advice: avoid giving CBD to young children because of the presence of traces of THC. Their organism is indeed more sensitive to it.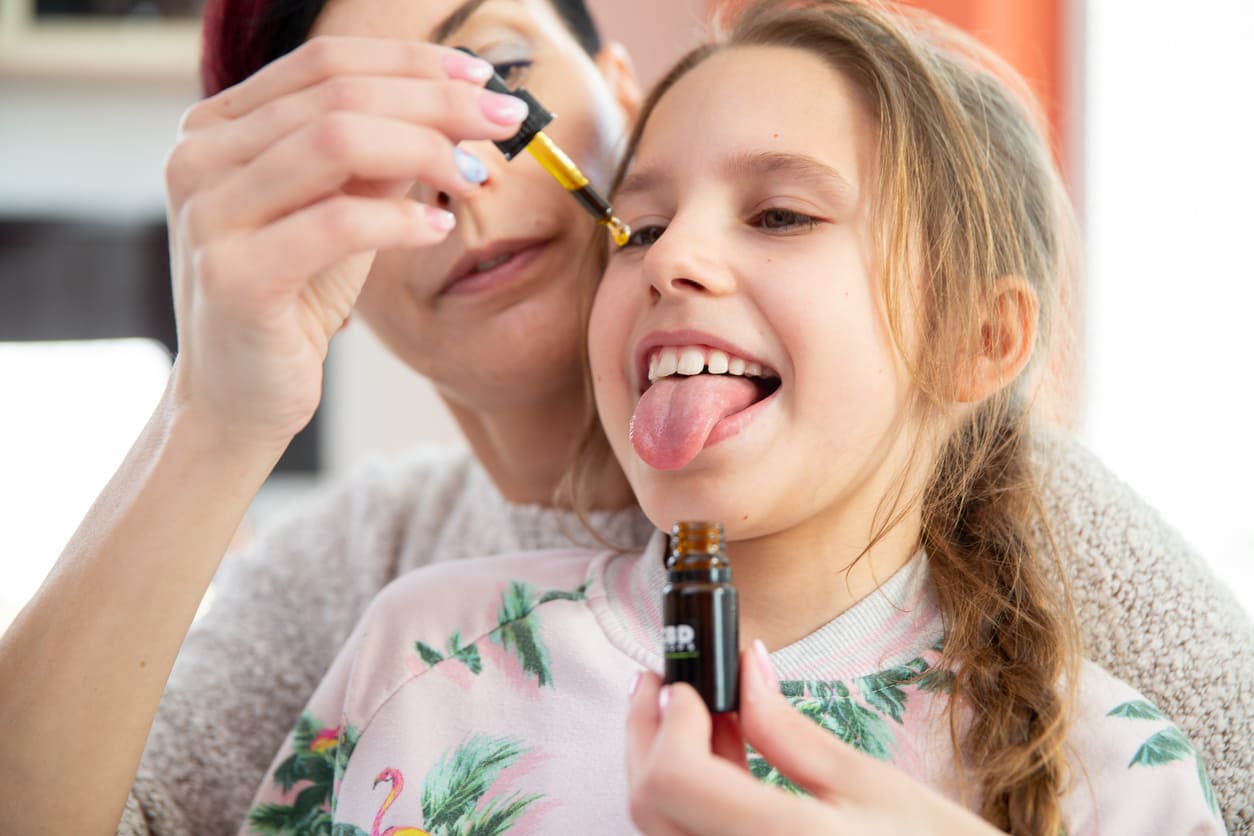 Can a pregnant woman consume CBD?
The ailments and annoyances that can accompany pregnancy are generally less potent with the consumption of CBD, such as:
Nausea and vomiting,

Headaches and migraines,

Stress and anxiety,

Lack of appetite,

Etc
However, the future baby feeds on what its mother ingests. It is therefore strongly advised not to consume CBD if it contains traces of THC. On the other hand, consuming CBD oil that does not contain a trace of THC can help relieve the ailments mentioned above.
Can a breastfeeding woman consume CBD?
On the same principle as pregnancy, the baby consumes what its mother ingests through breast milk. That's why you have to pay special attention to your diet.
It is therefore recommended to consume CBD only with the certainty that the product does not contain any trace of THC.
Who can buy CBD in France?
Even if CBD, consumed correctly, does not present any health risk, you must be at least 18 years old in France to buy it.
This rule is also in place because of the still existing confusion between cannabidiol (CBD) and tetrahydrocannabinol (THC), the psychoactive substance classified as a drug.
As a general rule, you have to be of legal age to be able to buy CBD: in some countries you must therefore be at least 21 years old.
What are the contraindications to CBD consumption?
Each person experiences different effects when consuming CBD, as each organism's sensitivity is different. In addition, depending on the quality of the product consumed, the effects will not be the same.
In any case, if you consume CBD for medical purposes we recommend that you contact a health professional.
Taking CBD with Medication
If you are on medication, always talk to your doctor about your desire to use CBD.
Indeed, some interactions may occur and the effectiveness of medical treatment may be reduced in some cases.
Avoid overdosing
It is in overdose that consuming CBD can become an unpleasant experience.
Indeed, certain types of CBD consumed in too large quantities can cause moderate to severe drowsiness. That's why you should never drive after taking CBD, especially if you don't know the effects on your body.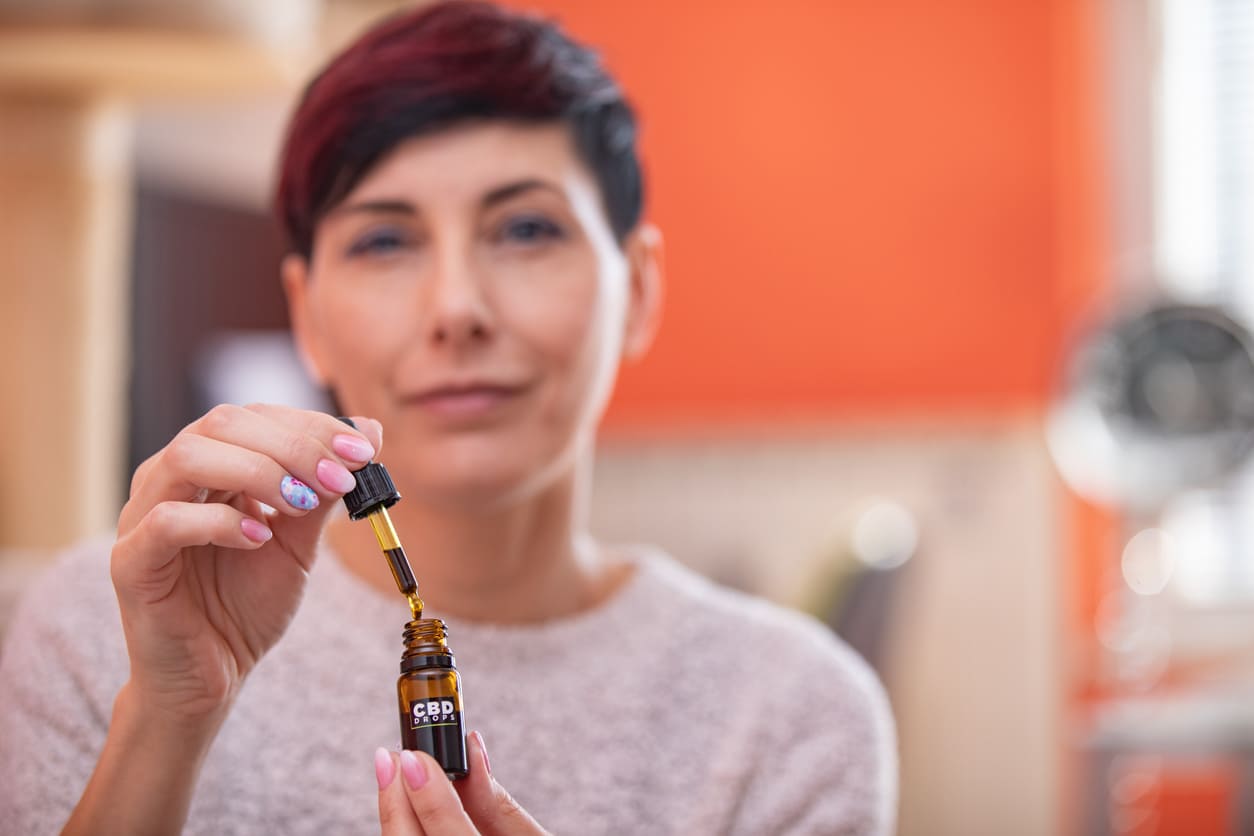 Take CBD if you have a health problem
Some health conditions are incompatible with taking CBD. Again, do not hesitate to ask your doctor or a health professional for advice:
Arterial problems: if CBD causes a drop in blood pressure (an effect observed in some users), then the risk of dizziness increases,

Heart problems: CBD acts on the cardiovascular system: thus, the consumption of this molecule risks causing undesirable side effects,

Parkinson's disease: taken in too high a dose or with the wrong dosage, CBD may increase tremors.
Smoking CBD: a bad idea
Regardless of the form in which you buy CBD, we strongly advise against smoking it. Indeed, its combustion creates smoke which is harmful when inhaled. This directly impacts the respiratory system and ultimately harms good health.
We advise you to consume CBD in the form of oil, capsules, or flowers. You can choose to ingest it directly, drink it as an herbal tea or incorporate it into cooking recipes.
What are the benefits of CBD?
CBD has many benefits for the body and mind. Here is a non-exhaustive list:
Fight against insomnia and difficulty falling asleep,

Fights inflammation of the digestive system,

Reduces headaches and migraines,

Dramatically reduces stress and anxiety levels,

Decreases pain signals,

Etc
This is why CBD can be beneficial even for children and adolescents. Whatever your choice in terms of consumption, the most important thing is to seek advice from a health professional and listen to your body in order to avoid overdose.