All vertebrates have an endocannabinoid system that serves to keep the body healthy. In other words, your pet can also feel the positive effects of CBD. Used for prevention, chronic pain relief, or recovery, CBD promotes the healing process and regulates your pets' metabolism.
There is now a whole category of products designed for the consumption of CBD for pets. Considered as a natural alternative to relieve and prevent certain diseases, CBD is a great ally for the health of your dog or cat. In this article, discover all the information about taking CBD for pets: What are the benefits? How does it work? What form and how much to choose? All the answers to these questions can be found below.

What are the benefits of CBD for animals?
Relieve pain
Just like you, your dog or cat can unfortunately suffer from physical pain. It can be bone, joint or muscle related. In any case, taking CBD can help your pets relax and be pain free for at least a few hours.
Reduce stress and anxiety
Animals are sensitive beings who easily experience stress and anxiety when their environment or habits are turned upside down. CBD can help your pets feel less stressed and anxious in these situations. As a result, they will be calmer, more attentive, and their reactions will be faster.
Combat nausea and promote appetite
If you've noticed a loss of appetite in your pet, it's possible that he or she is suffering from nausea, and it may even indicate an underlying illness. Whatever the case, it is important to consult a veterinarian to determine the cause of the loss of appetite. In the meantime, know that CBD promotes appetite and fights nausea and vomiting.
Protecting the nervous system
Did you know that about 5% of puppies suffer from seizures? This seizure problem is often caused by a hereditary pathology and particularly by epilepsy. Of course, CBD does not cure epilepsy. But as with humans, it can reduce the intensity and frequency of seizures. Unlike drug treatments prescribed for neurological disorders, CBD is a gentle, natural alternative that causes no side effects.
Strengthen the cardiovascular system
Finally, CBD is known to strengthen the health of the heart, regulate the heart rate, protect the blood vessels and stabilize blood pressure. Even as a preventative measure, CBD is great for your pet's cardiovascular system.
How does CBD work in animals?
All living things have an endocannabinoid system. This is an internal communication system made up of molecules called cannabinoids. These molecules interact with neurotransmitters that are directly linked to different parts of the body. This endocannabinoid system maintains the stability of the body and acts as a regulator. In fact, it regulates basic functions such as memory, appetite, concentration, mood, pain, etc.
In a way, we can say that cannabidiol mimics the molecules already present in our body and in animals' bodies in order to regulate these basic functions and fill the gaps where needed. The way CBD acts on the endocannabinoid system allows us to understand its analgesic and anti-inflammatory properties, but also its positive action on stress and anxiety.
Which CBD products should I choose for my pets?
Generally, you can choose between oil or capsules to administer CBD to your pets. That said, dogs and cats can be very clever and will not be fooled when you try to make them swallow an unknown substance. The easiest way to do this is to pour a little CBD oil on their food. The absorption will be done through the stomach and intestines and the effects will take a little longer to appear. If your pet accepts that you pour a few drops of oil under the tongue, the soothing effects will be faster. Whether you choose oil or capsules, it is important to know that all CBD products for dogs and cats :
have been specifically designed for animals;
are natural and contain no trace of THC;
are laboratory tested and pass strict quality controls.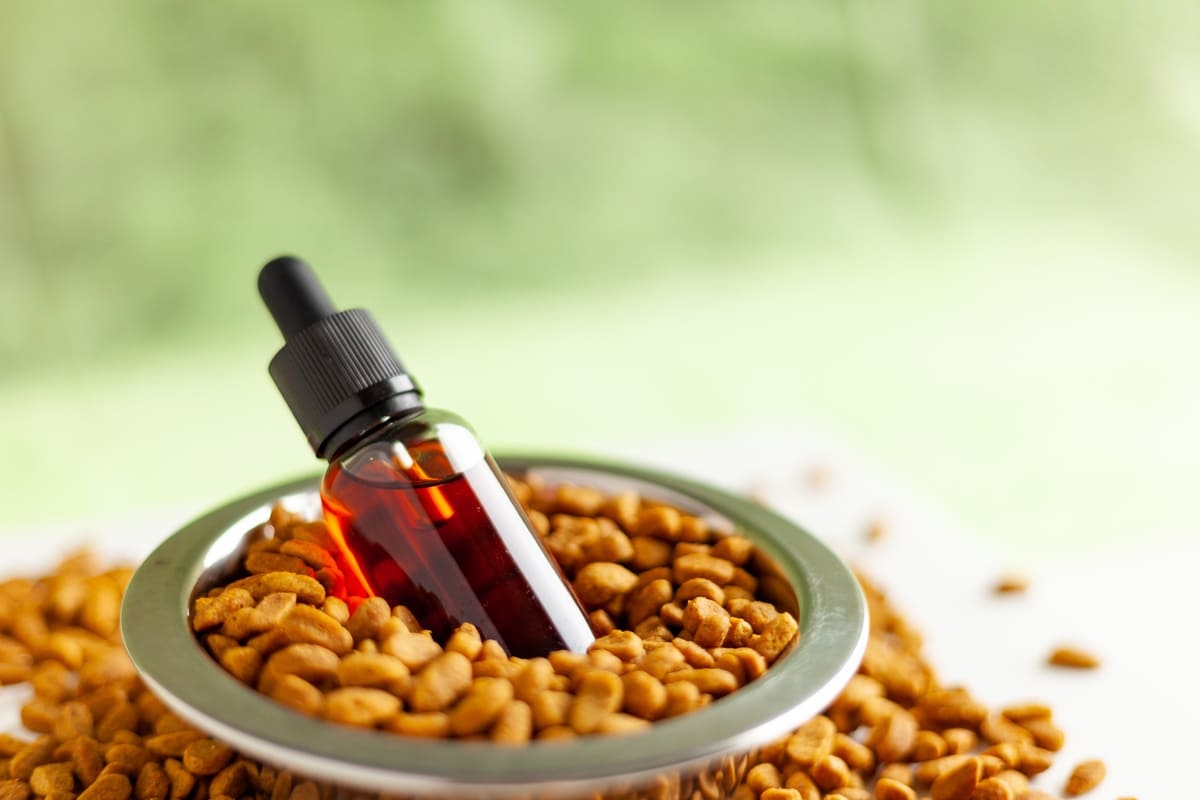 What are the quantities of CBD to be respected for animals?
For a small dog weighing less than 10 kilos: 4 to 6 drops of CBD oil per day.
For a medium-sized dog weighing between 10 and 25 kilos: 8 to 12 drops per day.
For a large dog weighing more than 25 kilos: 15 drops per day.
These indications are given as an example but do not replace the advice of an experienced veterinarian. Whether you own a cat, dog or other animal, seek professional advice if you are unsure and always start with a low dose. Unlike you, pets cannot express themselves verbally when they feel unwell. Although their body language can be very explicit, prevention is better than cure. Perhaps your pet has a history or intolerance that you don't know about, perhaps he or she doesn't like the effects, taste or smell.
To be sure, consider asking your veterinarian for advice before and during the intake of CBD. As a general rule, there is no possible overdose with CBD. Unlike conventional drugs, there are no known side effects or harmful effects. Overuse of CBD will simply be counterproductive as the effects will become less and less effective. Simply start with a small amount to increase as needed. In summary:
Get a trusted veterinarian to monitor you.
Start with a low quantity.
Be observant, note the improvements, the reactions and each evolution, whether it is positive or negative.
Increase the doses little by little if it is necessary and you have not noticed any negative effects, even after a consultation with the veterinarian.
Is CBD safe for animals?
In animals as in humans, CBD does not cause any psychoactive effect or harm to health. It is a completely natural molecule that is safe, unlike most drugs.
Can all animals take CBD?
So far, CBD is mainly used for dogs and cats, but also for horses and mice. For other animals, scientific research is still ongoing. But it is likely that the benefits of CBD are not limited to pets!