What is cannabigerol (CBG)?
Discovered in the 1960s by cannabis research pioneers Yechiel Gaoni and Raphael Mechoulam, cannabigerol (CBG) is one of the compounds found in cannabis. It is found in both psychoactive and non-psychoactive hemp plants. Like CBD, CBG is non-psychoactive. Unlike tetrahydrocannabinol or THC, it does not produce any psychotropic, consciousness-altering effects
So far, it looks a lot like CBD, except that CBG has a non-negligible difference: it is a mother molecule. This means that its presence is very important for the biosynthesis of all the other cannabinoids present in cannabis, like THC or CBD. CBG is essentially the base on which all other cannabinoids depend and initiates the process of plant growth by converting the other components
Because of this process, cannabis strains generally contain very little CBG, usually below 1% in quantity. Specialized breeders have begun experimenting with genetic manipulation and cross-breeding to obtain higher yields of CBG in cannabis.
In the cannabis product community, CBG is attracting a lot of interest and for good reason. Its unique position among the other components promises a great therapeutic interest that can surpass CBD and offer an alternative to THC which is legally prohibited. This potent concentrate could revolutionize the entire consumption of cannabis products and even science. Studies on this mystery compound continue in an encouraging way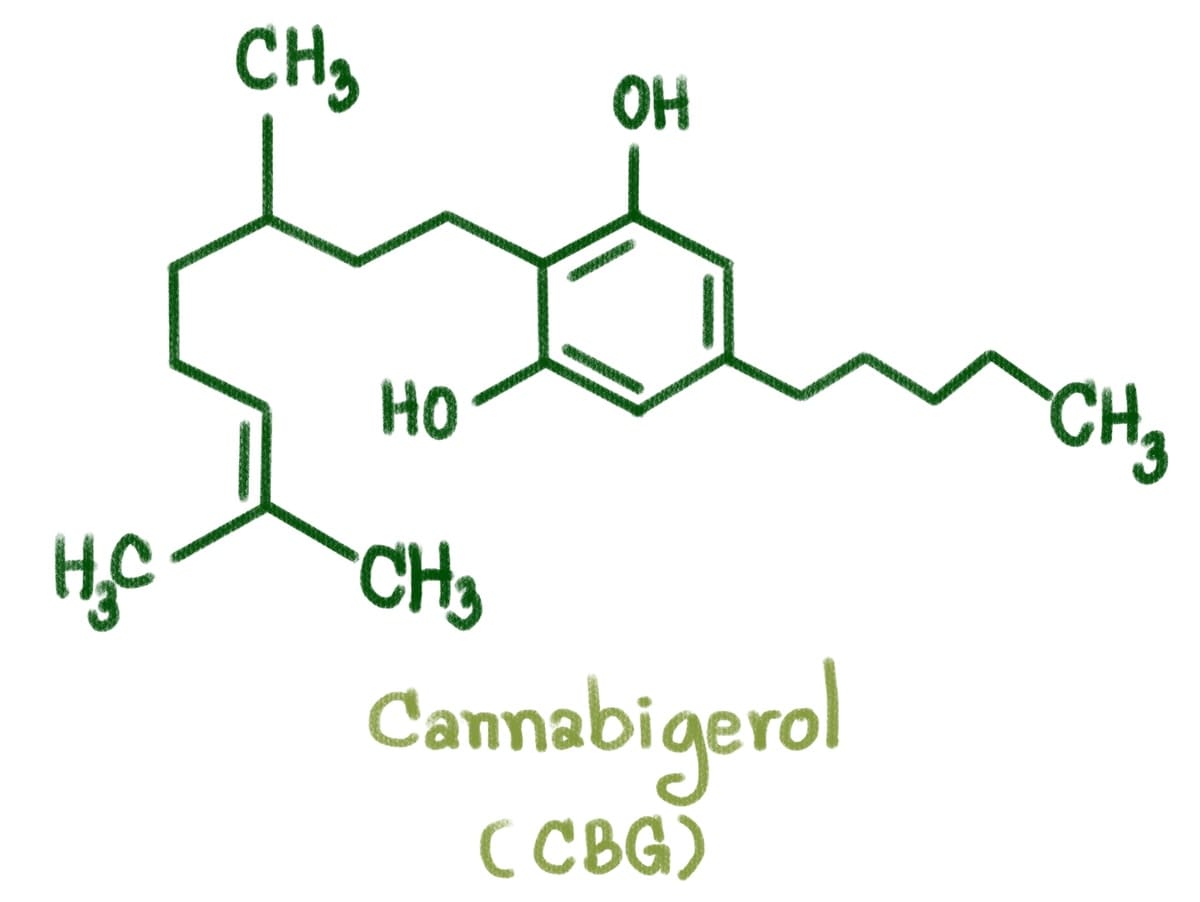 How does CBG affect the body?
CBG offers therapeutic benefits that are considered remarkable for the body. Indeed, CBG seems to have the potential to rank higher than other known cannabinoids, especially when it comes to medicinal applications. Fundamentally different from its peers in its chemical structure, CBG offers different effects than the others, especially in the action it produces in the body.
Studies on the subject show that CBG can play a role in many diseases. It has been proven to activate the CB1 and CB2 receptors of the endocannabinoid system (ECS) in the human body and thus affects the central nervous system
As stated in theSpanish study of 2018Spanish study, CBG has a powerful anti-inflammatory effect, antifungal and analgesic properties as well as antidepressant qualities. CBG may also play a role in the treatment of psoriasis and may counteract anxiety and muscle tension.
Unlike CBD, CBG is still little known and little studied by scientists. We are therefore in the early stages of discoveries concerning CBG. The more popular it becomes within the consumer community and patients wishing to treat themselves with CBG, the more studies will multiply
The potential therapeutic benefits of CBG
Here is a comprehensive list of potential therapeutic benefits of CBG on the human body and various diseases.
CBG and inflammatory bowel disease (IBD)
According to a study published in 2013 at the University of NaplesCBG may help IBD due to its anti-inflammatory abilities. The study determined that cannabigerol significantly reduced the presence of inflammatory markers in mice with IBD and attenuated colitis. These results are also promising for other inflammatory diseases.
CBG and urinary bladder problems
A team of Italian scientists developed a study in 2015 and found that CBG would reduce bladder contractions and help with potential urinary system problems.
CBG and appetite
According to a 2016 study published by the University of ReadingCBG is believed to increase appetite. Rats in the study that ate CBG doubled their food intake by increasing the amount of dishes. CBG may therefore help to overcome eating disorders and improve the mental state of people suffering from anorexia.
CBG and the brain
According to a 2015 studyCBG acts as an antioxidant in the brain, which means it can protect the nervous system from injury. The study shows that cannabigerol works as a highly active neuroprotective drug in mice. The cannabinoid in question therefore improves motor deficits and protects neurons from toxicity.
CBG and cancer
Thanks to its antioxidant and anti-inflammatory properties, cannabigerol can be a support in the fight against cancer A study presented in 2014 highlighted that CBG may be able to inhibit the growth of cancer cells. The administration of cannabigerol could prevent colorectal cancer. The study also shows that CBG may have anti-tumor capabilities, which means that the cannabinoid could be used not only for treatment, but also to prevent cancer in the future.
CBG and glaucoma
According to studiesAccording to studies, CBG improves the drainage of fluids from the eye and reduces intraocular pressure. In addition, the cannabinoid acts as a vasodilator in the eye and improves blood flow. This effect brings more blood into an eye, which is richer in oxygen and it can be useful in the treatment of other eye diseases.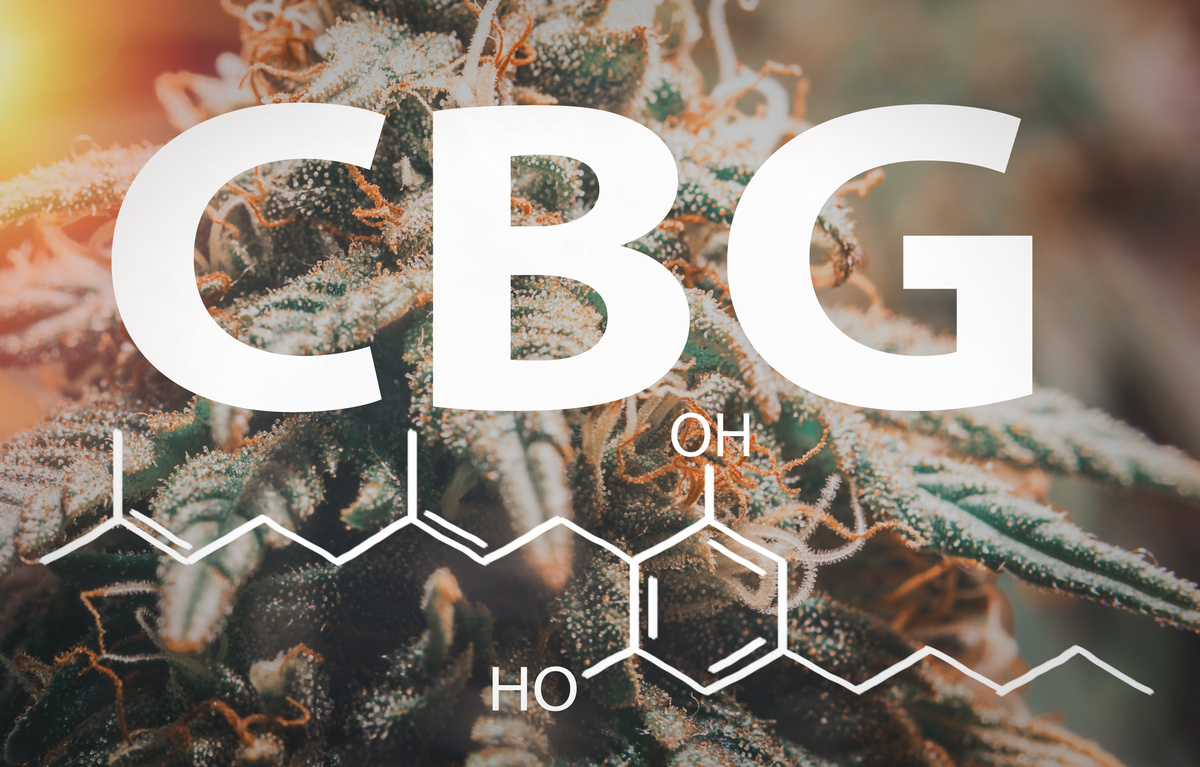 CBG: Is it legal in France?
Cannabigerol is currently legal in France and in all European countries. Indeed, the European Union legislation defines that CBG products with THC values lower than 0.2% are legal and consumable.
How to choose CBG?
The most popular cannabigerol products are CBG isolate, CBG oil and CBG crystals. Because cannabigerol offers more benefits, the majority of consumers buy it to improve their health and psychological well-being. When choosing CBG, it is important to look for unprocessed products such as broad spectrum or full spectrum.
If you are interested in cannabis products, you are likely to hear more and more about CBG. Breeders continue to create strains with higher and higher amounts of CBG and there is a growing interest in medicine. To make sure you don't miss out on any future information on the subject, subscribe to our 321 CBD newsletter newsletter and receive regular updates. To be continued..