What's the best grinder for you?
The good news is that most grinders will do the basic job you need. Most smokers will have cheap plastic 2-piece grinders that grind very well. However, if you are looking to use your hemp flowers to their full potential, you will need a grinder with more advanced features.
At the end of the day, don't choose a very poor quality shredder that is known to break up cheap aluminum fragments. Read the reviews, both positive and negative.
Hemp grinders or flower mills come in all shapes, sizes and numbers of pieces. Your next decision is, how many "pieces" do you want? Grinders range from 1 part (credit card sized grinders) to 5 parts.
If you're looking for CBD grinders, a typical 4-part grinder is the recommended base for the average daily consumer. With the addition of the fourth part, you now have access to the kief compartment. As you may know, kief refers to resin crystals, which fall out of your heads during the grinding process. Having a 4-piece grinder gives you the secret lower container that separates and stores your kief.
When it's time to use your kief, all you have to do is unscrew the bottom and you have your kief neatly tucked away and ready to eat. The 4-part grinders should be a great solution for you, if you want to have access to 'CBD kief', regardless of the flower variety.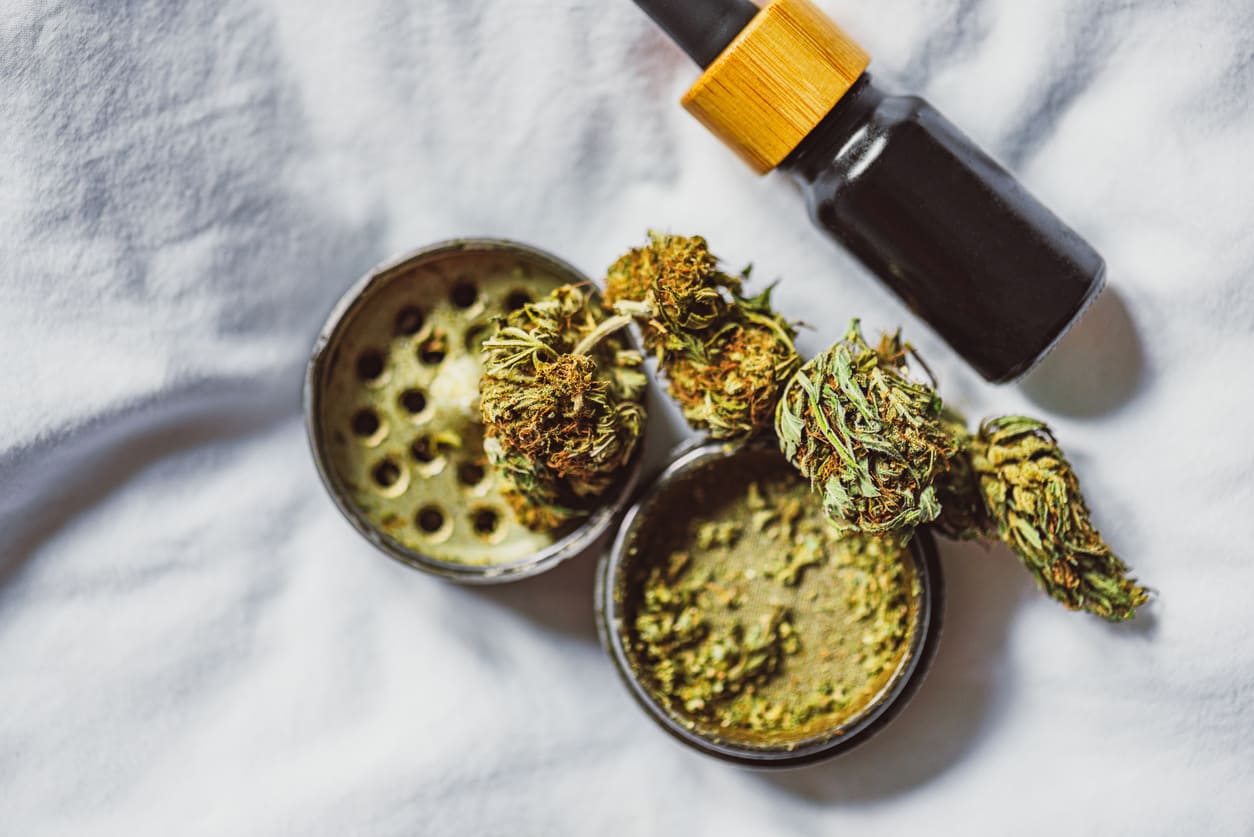 How cannabis grinders work
The first chamber of any CBD grinder, known as the grinding chamber, has "teeth" on each side. The teeth tear the flower from both sides of the grinder, breaking down the bud into finer, more manageable pieces. Some grinders consist of only this chamber and are intended for immediate use of cannabis or hemp-derived CBD flower, while other models include a second chamber, where the ground flower falls for short-term storage.
Many fan-favorite grinders include a third chamber, designed to catch the kief. The powder-like crystals are separated from the dried flower during the grinding process and can be captured and reserved in this specially designated chamber. Kief is highly sought after because many of the trichomes found on and around the buds of the hemp plant contain high concentrations of cannabinoids and terpenes, making kief a potent cannabis product.
Some CBD grinders also use additional parts or accessories, but all support this basic functionality and simple process. However, there are slight variations from one CBD grinder to another that might make one more suitable for your specific needs than another.
What are the types of CBD flower grinders?
The market for CBD grinders is large and there are many exceptions to the rule, but there are generally 3 types of grinders that you will encounter frequently. The grinders can be quickly identified by the number of parts they contain, which gives you important information about the operation of the device.
2-piece grinders: The simplest type of grinder on the market, a 2-piece grinder simply has 2 discs that each contain tines. These grinders are designed for quick basic grinding at a very affordable price.
3-piece grinders: The 3-piece grinders allow for the storage aspect by creating the second chamber, into which the crushed flower falls after being cut by the metal teeth. These designs are also beginning to include variations, such as those with a grinder handle that can be used to easily chew the flowers.
4-piece grinders: These types of grinders have 3 separate chambers. The third chamber usually serves as a "kief catcher". These grinders tend to be the most elaborate models on the market.
In addition to these conventional cannabis grinders, which are manually operated, electric grinding devices have become an important segment of the market. Electric cannabis grinders reduce grinding time to seconds thanks to battery operation. These units vary in functionality, with grinding through a funnel or including a spout through which the consumer can fill a cone. Others are more like an electric coffee grinder, cutting the flower and capturing it in a bowl or lid.
Each type of grinder also varies in size. Depending on how much material you want to shred and store at any given time, you may prefer a larger or smaller shredder. Generally, CBD grinders range in size from 1.5″ to 3″. However, if you are looking for an even more compact grinder or a massive unit that can store a large amount of flowers, bigger grinders are also available.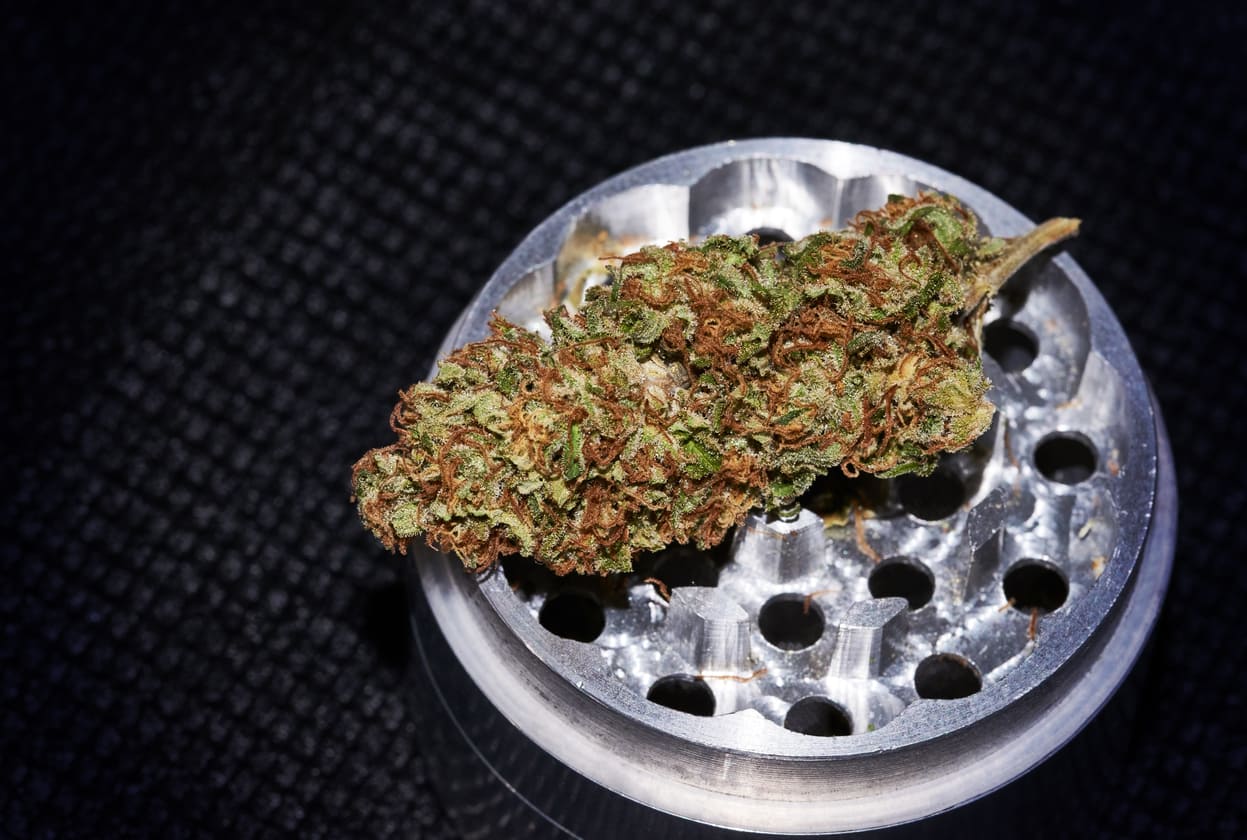 Which CBD grinder to choose?
You can seriously invest in this kind of accessory if you want, opting for a stainless steel grinder, or with a brushed bronze exterior to stand proudly on the coffee table among your other high-end CBD accessories . You can also find strong, inexpensive zinc alloy options with enough teeth and chambers to meet your needs.
The following 14 weed grinders, many of which have 4 parts to grind buds, sift pollen and store results properly, each have their own strengths. Among these nuggets, you will inevitably find what you are looking for:
Best Overall Crusher: Cali Crusher OG Slick
Best Large Grinder: 3-Inch Kingtop Grinder
Best Professional-Level Shredder: Santa Cruz Shredder
Most Customizable Grinder: Kannastör GR8TR V2
Best Basic Grinder: Kozo Spice Grinder
Most Stylish Grinder: Sackville & Co. Gold Grinder
Best Crank Grinder: Sharpstone V2
Best easy-to-use grinder: Coudious9 Tectonic9
The smartest grinder: Banana Bros OTTO
Best Luxury Grinder: Hemson Walnut Grinder
The most portable grinder: the ZAM grinder
Best Dual-Purpose Grinder: MedTainer Storage Grinder
Most durable grinder: Iaso stainless steel grinder
Best electric grinder: Quant Premium.