Heat
You may be aware that heat causes your body's muscles to relax. Warming the area responsible for your pain therefore helps to limit it. However, many people make the mistake of heating the painful area. The nerve responsible for the pain, the crural nerve, is not located in your legs. Therefore, the area to be warmed up is rather on the side of your lumbar vertebrae. So take a cloth and soak it in warm water and apply it to your lower back. There's no need to put boiling water on it as it will burn you!
Even better than the cloth, you can resort to a hot water bottle or even a lumbar belt, which will massage you as well as warm you up.
Medicinal herbs
Medicinal herbs have endless virtues. They are found almost everywhere when it comes to natural remedies, and the case of cruralgia is no exception. Herbs with therapeutic properties usually have anti-inflammatory properties, things that are sought in the treatment of cruralgia.
To do this, you can brew nettle or blackcurrant leaves, for example. They are indeed reputed to cause a reduction in pain, and are widely used in the treatment of back pain. The same is true for birch and red vine leaves. Finally, you can also use yarrow, always in infusion.
Essential oils
Like medicinal plants, essential oils are used in all kinds of remedies. No wonder, since these oils themselves come from plants. Anyway, we advise you, as part of the treatment of pain related to cruralgia, to use the following essential oils:
Peppermint oil
Chamomile oil
Eucalyptus oil
Ginger oil
This list is of course not exhaustive, many other essential oils can also help reduce your pain. Nevertheless, these are the ones we recommend you try.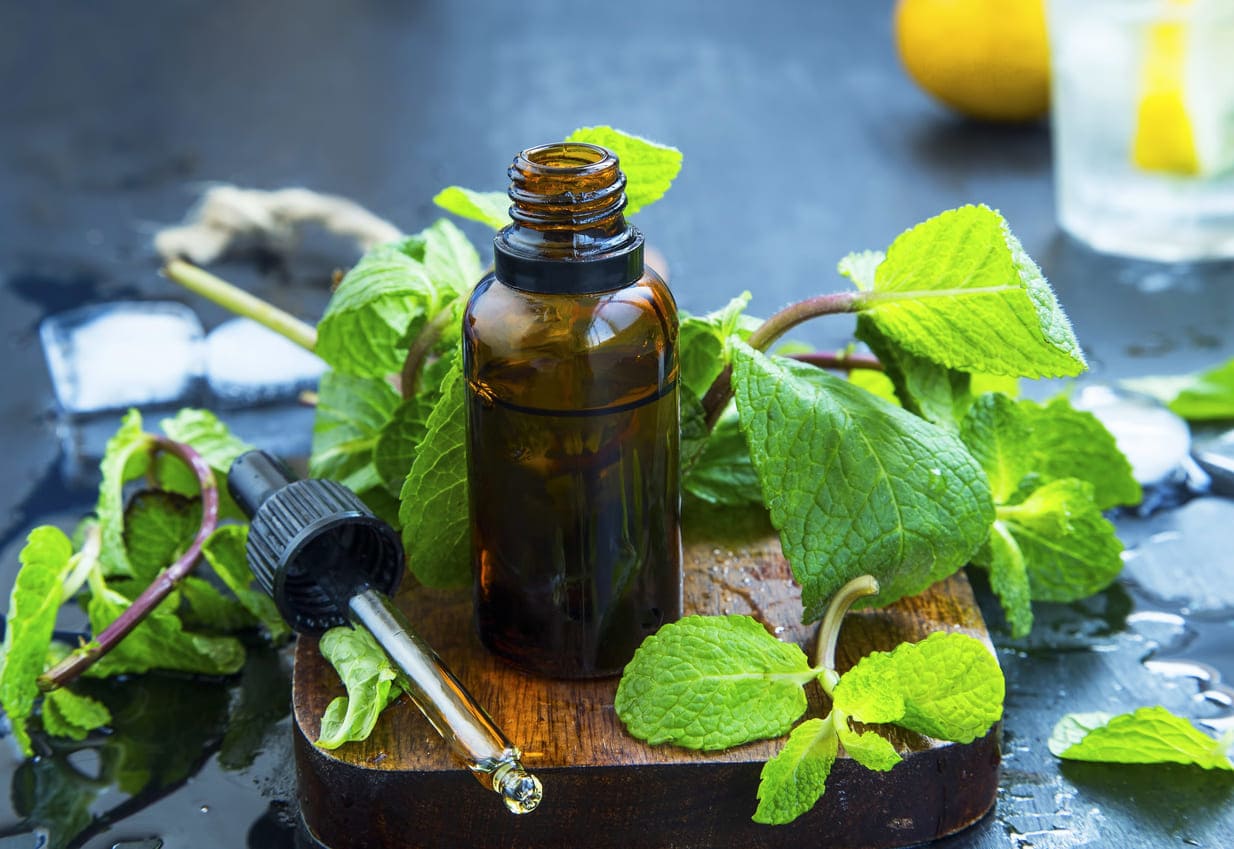 Practicing sports
Sports activity is essential for the health of the human body, especially when you are ill. In the case of cruralgia, you can do any kind of sport, as long as it does not cause pain. It is highly recommended that you include exercises to stretch the crural nerve in your programme. This will greatly contribute to the reduction of pain.
Specialists in the field of sports should be aware of the importance of stretching the crural nerve.
To stretch the femoral nerve, lie on the floor on your stomach, supporting yourself on your elbows. Raise your head as much as possible as well as your torso. Then raise your leg (the affected one) by bending your knee, making sure to join your heel to your buttocks. Put your leg back down and do the same twenty times. You can also start practising sit-ups, which help to strengthen your core, abdominal muscles and buttocks. It's important to strengthen these parts of your body to reduce your pain from cruralgia.
Whatever sport you choose, be careful that it is not intensive, as this would be counterproductive for your condition. Brisk walking, jogging, swimming or elliptical cycling are examples of practices that you can use.
The bone is a very important part of your body.
Osteopathy
Consulting an osteopath can be a good solution to limit the symptoms of cruralgia. In reality, it depends on the cause of the pain. For example, cruralgia resulting from a herniated disc or a narrowing of the lumbar canal cannot be treated by an osteopath. However, in the case of cruralgia due to scoliosis, the osteopath's manipulations can have some conclusive results as they allow some mobility to be regained.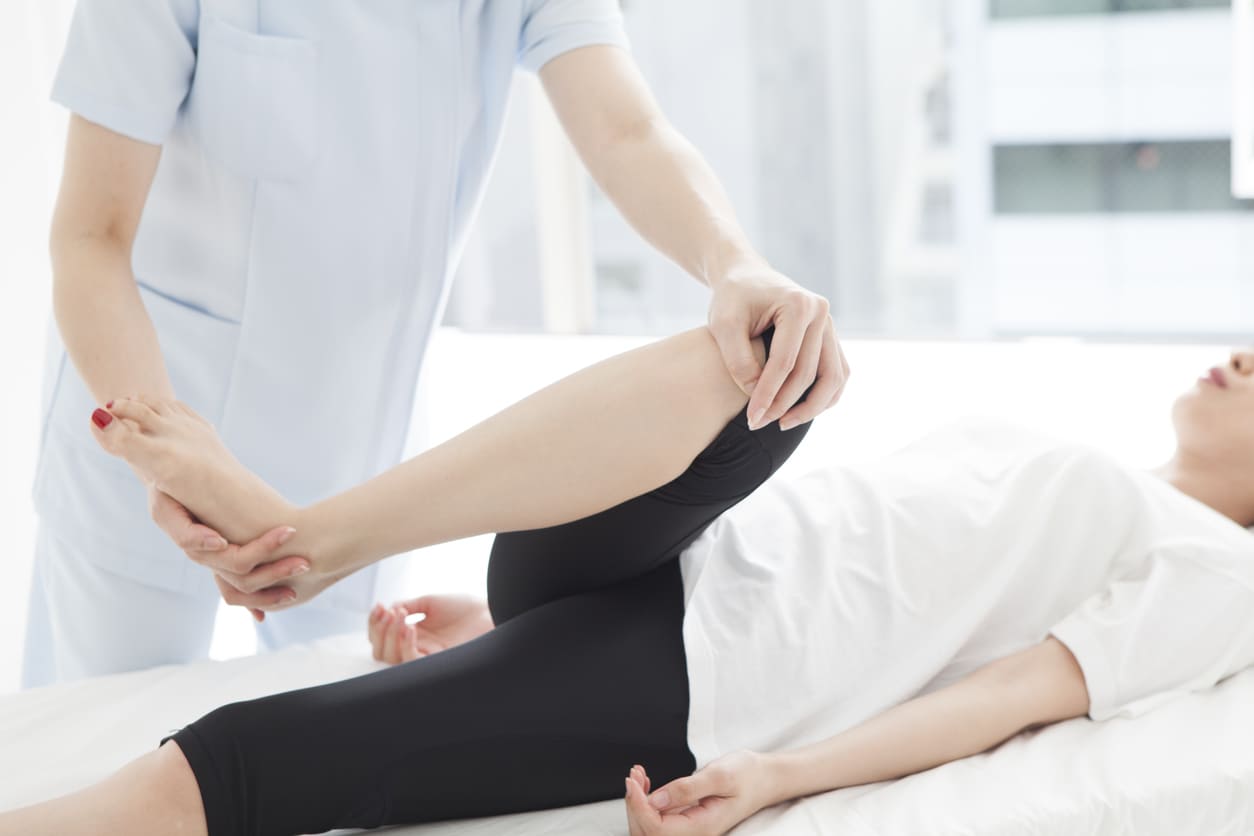 Acupressure
Acupressure is a discipline derived from the precepts of Chinese medicine. In fact, it is very similar to acupuncture. Acupressure mats are sold online and in shops. Don't hesitate to buy one, especially as this method is very easy to practise and requires no special effort or know-how. Simply roll out the mat and lie down on it to benefit from the effects of acupressure.
So you can easily use this remedy in addition to other solutions, whenever you have some free time at home.
CBD
Cannabidiol is a substance extracted from the cannabis plant. Its commercialisation has been much debated in recent years, between staunch protagonists and antagonists. It is now legal, under certain conditions, as its non-toxicity as well as the absence of psychoactive effects have been scientifically proven.
On the contrary, CBD provides numerous benefits to the human body when consumed in the right doses. The effect of interest here is that of anti-inflammation. CBD reduces chronic pain, this is one of its best known and proven benefits. In the treatment of cruralgia, it is therefore a product that can be very interesting.
There are different ways to consume CBD. To reduce the pain of cruralgia, it is advisable to obtain CBD in the form of oil, and apply it to the surface of the skin. In addition to this method, you can also consume your CBD oil sublingually.
Capsaicin
Capsaicin is an element that is one of the active substances in chilli peppers. Studies suggest that its topical application, i.e. as an ointment on the surface of the skin, would reduce sciatica pain. Its effectiveness would be the same in the case of femoral neuralgia, since the treatments for both conditions are always similar. It is important to note that the effectiveness of capsaicin in this context has not yet been proven, and remains to be confirmed. Nevertheless, you can always try it, it doesn't cost much.
Arnica
Arnica is a yellow-flowered plant, which usually grows in mountainous regions. It is often used in herbal medicine, particularly in treatments for herniated discs. It is known for its action in reducing pain and for its anti-inflammatory properties. Numerous testimonies from patients seem to plead in favour of arnica. Why, therefore, not try it to treat your cruralgia?
It's a good idea.
Arnica is applied as an ointment to the surface of the skin in the affected area. Apply it to the lower back, using slow, circular and repeated movements to ensure that the product adheres well.