What is cannabis?
Cannabis comes from a plant, this one is called hemp. It is grown in almost every country, but it originated in China where it was first observed over 8,000 years ago.
Cannabis can be consumed in different forms, but more common is in the form of a ready-to-smoke joint. It can contain the dried flowers and leaves of the plant directly, or a resinous substance derived from the plant.
Cannabis can be consumed in a variety of ways, but the most common is in the form of a ready-made joint.
Although it is an illegal substance in France, a volume of 154 tonnes is consumed each year with a turnover of 1.12 billion euros, this represents more than half of the illicit drugs sold in France.
According to several surveys, 47% of young people aged between 15 and 24 have smoked a joint at least once. It is the most widely consumed drug among men, but especially among women, since one woman in two has already tried smoking a joint.
Cannabis is used in many countries as a drug of choice.
Cannabis is used as a party drug the vast majority of the time. It also accompanies some users in various moments of stress, at work or in class, but its consequences can be disastrous on health, especially that of the youngest.
Medical cannabis
To refer to THC in its synthetic form, the medical term dronabinol is used. The use of medicine containing this substance is authorised under prescription. This drug is marketed in France and is generally prescribed to relieve the symptoms of chemotherapy and to relieve people with AIDS. It should be noted that this treatment is only prescribed when no other molecule is effective, in other words, it is a treatment of last resort.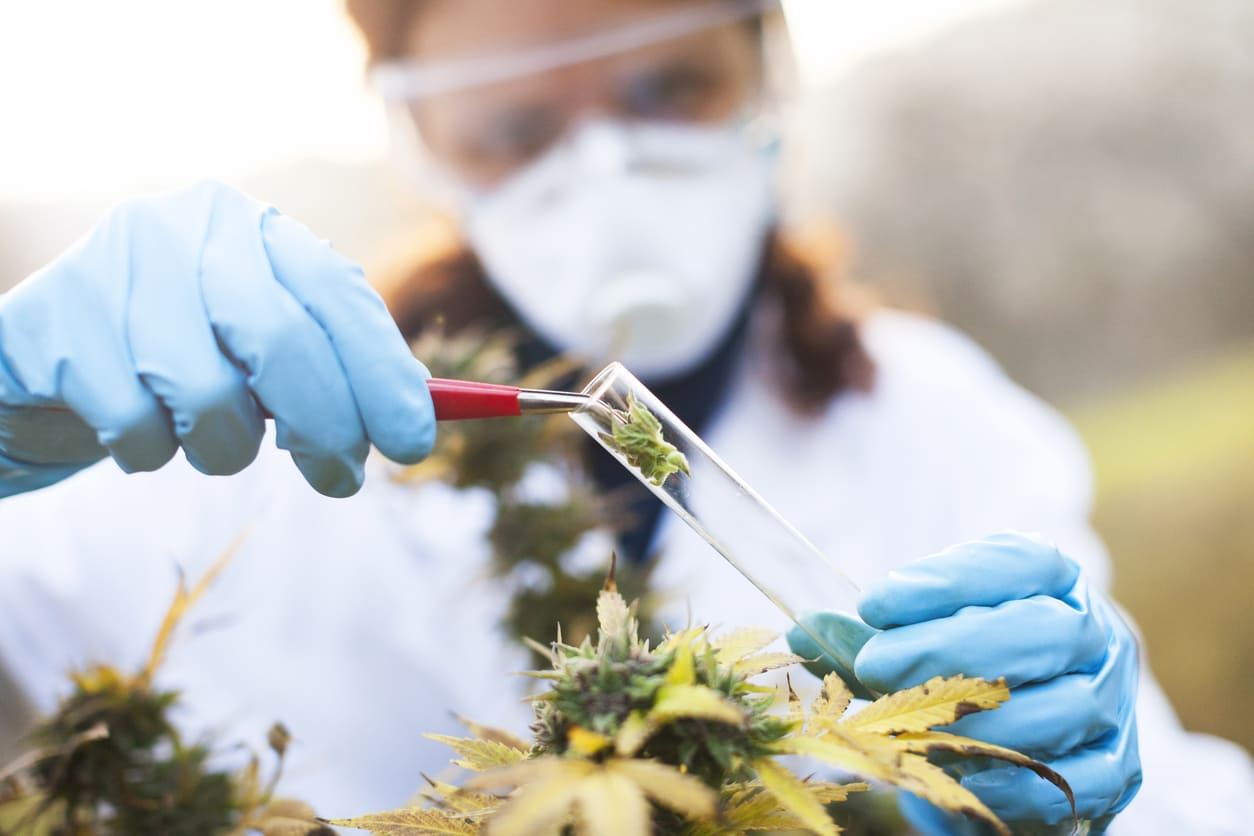 Cannabis and legislation in France
Some countries, like the Netherlands, allow the consumption of cannabis sales in coffee shops. However, this is highly regulated and subject to very strict rules. Also, many European countries, such as Germany, want to legalise cannabis. The aim is to control quality and regulate consumption while avoiding the sale of contaminated substances.
In France, cannabis has been legalized for a long time.
In France, cannabis is classified as a narcotic product and its use is prohibited. According to the penal code and the public health code, it is forbidden to buy, hold, resell, consume, transport, and cultivate it. Whatever the quantity, the penalties in court will be heavy, with penalties doubled if a joint or pure cannabis is given to a minor.
The only CBD that can be used is CBD.
Only CBD is authorised in France, it is another cannabinoid that does not contain THC (the psychoactive substance in cannabis). It should be noted that the sale of CBD is subject to fairly strict conditions, sellers must not under any circumstances confuse CBD with cannabis.
Smoking a joint: the immediate effects
The cannabinoids used in order to roll joints are rich in THC, this substance is known to have anticonvulsant and euphoric properties. These cannabinoids act on the peripheral nervous system, the central nervous system, and the immune system. It acted wherever cannabinoid receptors are found, i.e. in the endocannabinoid system.
The cannabinoids found in a joint can have various origins, they can be plant, animal, and synthetic. Joints are smoked by people who are looking for a euphoric feeling and want to relax. When cannabis is inhaled, the effects are seen after less than 20 minutes and can last up to two hours, which is why it is the preferred form of cannabis for consumers.
In the beginning, cannabis was a very popular drug.
In the beginning, the first effect that appears is the feeling of relaxation and well-being, the consumer's perceptions are completely changed, euphoria is also observed. Then, the heart rate starts to accelerate and palpitations are often observed as well as a slowing down of the reflexes. Appetite is also stimulated, the mouth becomes dry and the eyes red. In some cases, nausea and vomiting may occur.
Cannabis use is a major cause of death.
Cannabis use also leads to teenage isolation and social problems in more than 50% of cases.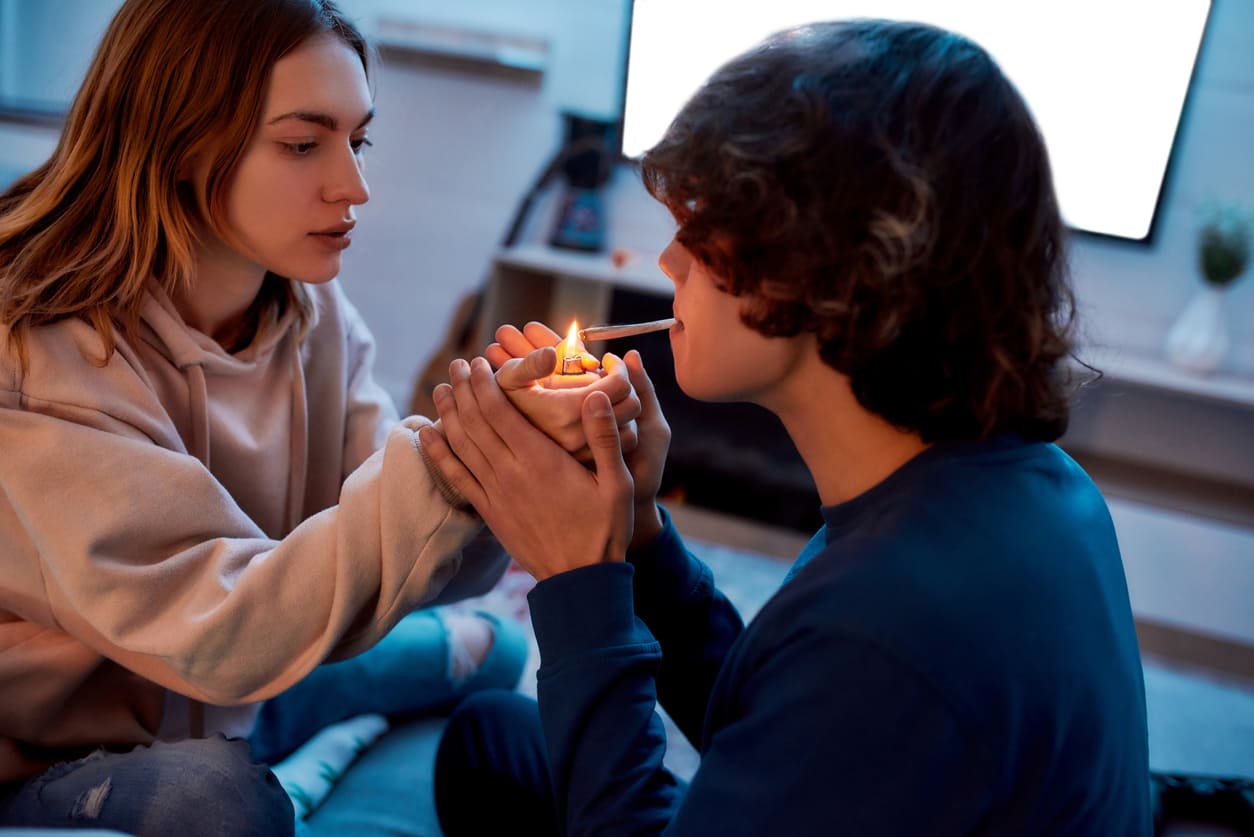 The long-term effects of cannabis
It is important to know that cannabis is stored in the body's fat, which is why it stays in the body for a long time before being eliminated. If you use cannabis once, it will take about a month before it is completely eliminated from your body. For this reason, a psychological dependence is often observed, as cannabis users and pot smokers, even those who only try, will not be able to do without the substance. In the long term, problems with memory and concentration are observed and an increase in anxiety and stress disorders.
It is also important to know that the use of cannabis is not a substitute for the use of other drugs.
It should also be noted that smoking a joint is equivalent to smoking about 5 cigarettes in a row, as cannabis produces much more carbon dioxide than a single cigarette. A cannabis smoker is about 20 times more likely to get lung cancer than a tobacco smoker. The risks increase when joints are not smoked with a proper filter.
The risk of addiction is high.
The risk of cannabis addiction is real, a regular user will need to increase the number of joints in order to get the same effects. Although no cases of fatal overdose have been observed, the risks of lung cancer are becoming more of a concern.
The risk of lung cancer is a major concern.
Is it possible to use cannabis during pregnancy?
Regular cannabis use does not make you sterile per se. However, it does negatively influence the quality of spermatozoa. In addition, a pregnant woman who uses cannabis has a greater chance of miscarriage. There will be many complications during the pregnancy and the foetus may suffer malformations.
Is it possible to treat cannabis addiction?
There is no real pharmacological treatment that can treat cannabis addiction. However, a doctor can prescribe anxiolytics to reduce the psychological signs that accompany withdrawal.
If you are addicted to cannabis, you should be able to use the drug in a safe way.
If you are addicted to cannabis, it is important to refer to an addictologist or even a psychologist, these specialists can definitely help you cure your addiction through cognitive behavioural therapy.
If you notice that someone close to you is addicted to cannabis, don't hesitate to talk to them about it in order to help them get rid of their addiction and avoid the consequences associated with cannabis use. Today, there are many healthier ways to consume this plant: choosing CBD is the first solution. You can add it to your food, consume it sublingually or use it as a vaporiser. In other words, there are healthy alternatives to eliminate the joint from your life for good.